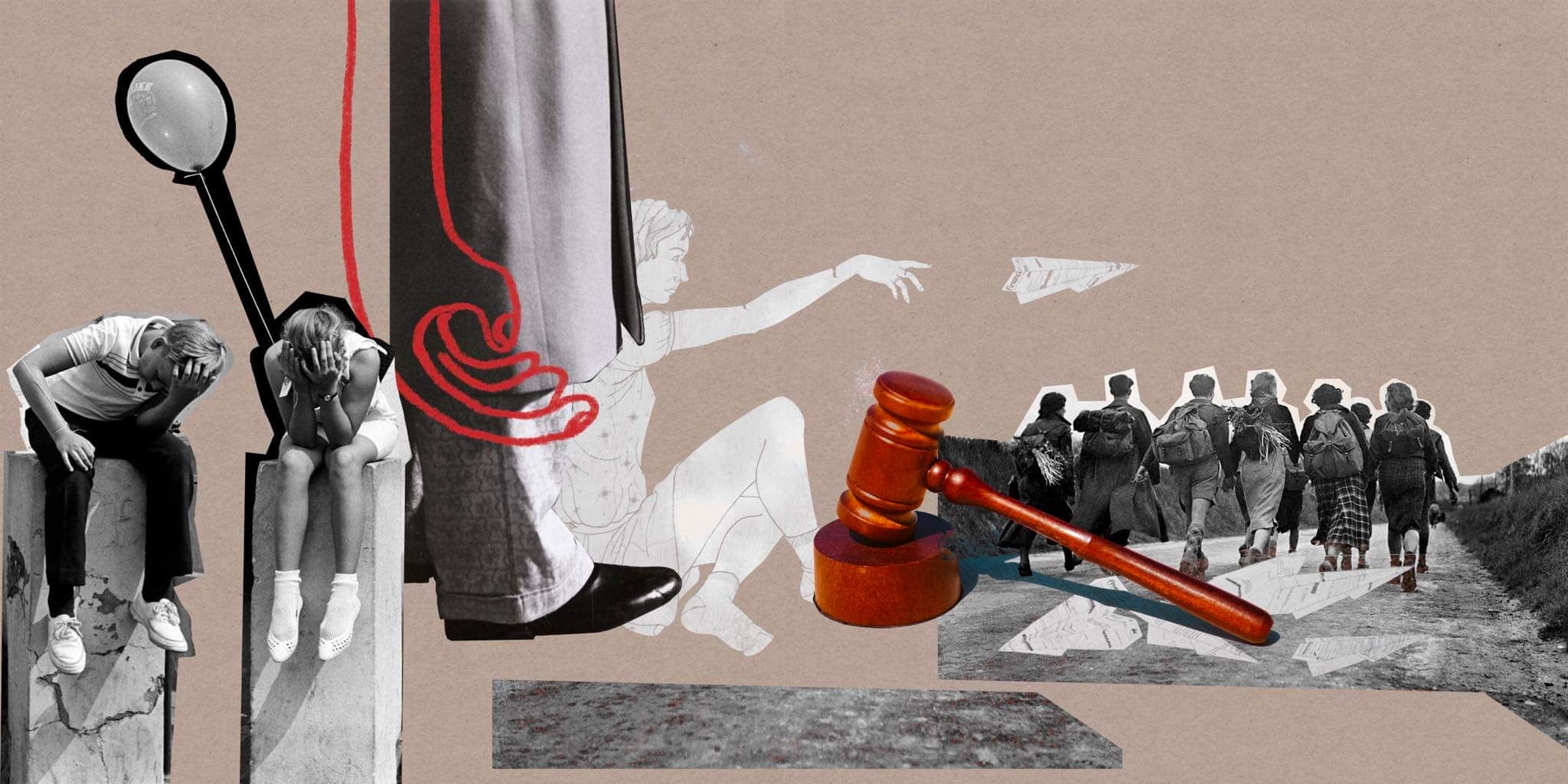 New regulations regarding the prohibition of sexual harassment in the workplace, vacation time, internships, employment of minors, and other issues will soon come into effect. On May 3, the National Assembly adopted the Law "On Amendments and Additions to the Labor Code" in its second reading.
This law proposes changes to 122 out of the 266 articles of the Code. The justification of the document states that the purpose of these large-scale changes is to align certain provisions with the Constitution and international documents. Additionally, it aims to eliminate legislative gaps and contradictions, and introduce new mechanisms to ensure a reasonable balance and protect the interests of both employees and employers.
Prohibiting Violence and Sexual Harassment at the Workplace
A new article is being added to the Labor Code that will define the prohibition of violence and sexual harassment in the workplace. Specifically, Article 3.3 of the Code will state that violence is a threat or an act of violence directed at an employee or another person that causes (or may cause) physical, mental, sexual, or economic harm, or creates a hostile or demeaning environment.
Sexual harassment is any act of a sexual nature that affects a person's decision-making regarding work or creates a degrading or socially isolating work environment. All manifestations of sexual acts, both physical, verbal, and non-verbal, including sexual offers and touching, are prohibited.
The prohibition of violence and sexual harassment applies not only to the workplace, but also to all other places where a person performs work duties, including business trips.
The law is aligned with the precepts in the Violence and Harassment Convention adopted by the International Labor Organization in 2019.
Regarding cases of violence and sexual harassment, an amendment to Article 218 allows for penalties to be applied based on internal regulations. These penalties can include reprimands, severe reprimands, and ultimately termination of the contract.
Another amendment made to Article 164 states that employees who have been subjected to violence or sexual harassment in the workplace will be granted an annual leave of their choice, regardless of their length of employment.
"The definition of sexual harassment and violence is well-explained," says Nvard Piliposyan, a lawyer at the Women's Resource Center NGO. "This will provide informative guidance, indicating that such behavior exists and is prohibited." She adds that during one of their studies, employers often claimed they had no means to address or resolve such issues. However, now they will have a legal basis for addressing these problems, enabling them to adopt internal procedures and hold offenders accountable.
However, Piliposyan notes that this is still a preliminary step and only a partial solution to the issue. Currently, there are no appropriate procedures in place to determine how and by whom an official investigation will be conducted in cases of sexual harassment, or how the act will be proven.. For example, organizations with larger teams can adopt an internal charter and appoint a responsible body to investigate such cases while maintaining confidentiality. However, smaller teams, such as those with only a leader and assistant, face challenges in addressing these issues.
According to Piliposyan, sexual harassment issues in international practice are addressed through anti-discrimination legislation. This legislation defines procedures and assigns responsibility for examining relevant cases and making decisions, such as through an ombudsman. Although discrimination is prohibited by separate legal norms in Armenia, there is currently no comprehensive anti-discrimination law in place.
Mothers Get an Extra Break
Article 258, Clause 5 of the Labor Code currently stipulates that a woman with a child under one and a half years of age who is breastfeeding is entitled to an additional break of not less than half an hour every three hours, in addition to lunch and rest breaks provided for everyone else.
However, this provision of the article is to be reformulated and significantly amended. Specifically, these breaks will now apply to women with children up to 2 years old. This means that not only will the period be extended, but the condition of breastfeeding will also be removed.
The amendment allows for these breaks to be added to their lunch and rest breaks or provided at the beginning or end of the working day upon the woman's request. The length of their working day would then be shortened correspondingly. 
For example, women with a child up to two years old have the right to work one hour less during an eight-hour workday. They can arrive late, leave early, or take a one-hour break during the day.
It is important to note that additional break hours are also paid.
"From a medical standpoint, this is a wonderful change because the World Health Organization recommends breastfeeding children for 2 years or more," explains pediatrician and breastfeeding consultant Anna Tonikyan. "This regulatory law, I hope, will enable working mothers to breastfeed longer." Regardless of whether the child is breastfed or formula-fed, it's beneficial for all mothers to take advantage of the right to an additional break.
Such regulations contribute to creating a comfortable, family-friendly workplace for the parent.
Retirement Age Not a Basis for Dismissal
According to Article 113 of the Labor Code, an employer may terminate an indefinite or fixed-term employment contract if the employee has reached retirement age. However, the current changes render this provision invalid. In other words, reaching retirement age can no longer be a basis for dismissal.
Furthermore, if a contract was previously made with individuals who are of retirement age for a specific period, the new regulation allows the employer to enter into an indefinite-term contract instead. Article 95 of the Code outlines all the scenarios in which the employer is required to sign a fixed-term contract. According to point 7 of part 3 of this article, being a pensioner is one such circumstance. However, with the new amendments, this provision will also be considered invalid as well.
New Regulations for Vacation Time
Amendments and additions have been made to the provisions relating to annual vacations. Specifically, Article 164 has been changed to allow employees to take their annual vacation in agreement with their employer, even if they have not completed six months of employment.
Another change is that if an employee does not use their accumulated annual vacation time for 2.5 consecutive working years, the employer has the right to determine and grant vacation time to the employee without requiring them to apply for it.
Article 167 stipulates that employees retain the right to annual vacation, even if they were not given one during the working year. Any unused vacation time, or a portion thereof, can be carried over and added to the next year's annual vacation upon the employee's written application or agreement.
Furthermore, if the employer fails to provide employees with their annual vacation time or its postponed portion within the designated time frame, they are obligated to pay a fine to the employee for each day of delay. The amount of the fine is set at 0.15% of the employee's average monthly salary, but cannot exceed the average monthly salary itself.
Article 174 of the Labor Code defines a new type of leave. This leave allows the employee, with the employer's agreement, to be granted study leave at foreign educational institutions for professional or personal development for a maximum period of two years.  
Lawyer Gevorg Sloyan says, "There are often situations when an employee who wants to improve their qualifications faces the risk of losing their job." While it may be possible to incorporate work and education with educational programs within Armenia, the issue becomes more complicated when it involves foreign educational opportunities." He adds that this new change addresses the matter on a legislative level.
Overtime 
Article 145 of the Labor Code specifies exceptional circumstances under which overtime work is permitted. These include situations such as when a shift worker fails to show up for work and the continuity of the work may be disrupted, or when there is an immediate need to fulfill the employer's contractual obligations.
Previously, employers could only require employees to work overtime in exceptional cases. However, with the amendment made to Article 144 of the Code, employers now have the right to engage employees in overtime work even if there's no exceptional case, as long as the employee gives written consent.
"With these legislative amendments, pregnant women, caregivers of children under one, and persons with disabilities are now required to provide written consent to work overtime," says Sloyan.
However, as with almost all legal regulations, the practical application is crucial in this case.
"Perhaps one of the most common issues is overtime and unpaid work," Sloyan explains. "If employees are unaware of their rights and fail to protect them, they may be coerced into signing additional documents and continue working overtime against their will. While having regulations in place is beneficial, it is essential that they are implemented."
Other Changes
In addition to the aforementioned changes, several other amendments have been made. For instance, employment contracts can now be made remotely between the parties through mail or electronically. Furthermore, the duration of working hours for individuals under 18 has been reduced, and they can only work outside mandatory hours designated for education.
New regulations have also been introduced regarding work internships. Employers can provide one-time work internship contracts, lasting up to two months, with students from vocational educational institutions or those who have graduated within the past year. The internship can be paid or unpaid, but all details of the job should be clearly outlined in a written contract. The intern can work a maximum of twenty hours per week, spread across five working days, with each day limited to four hours. Breaks should also be provided for rest and meals.
According to another provision, in the event of layoffs, priority for retaining employment is given to ex-servicemen entitled to a disability pension, as well as to ex-servicemen with a significant degree of functional limitations receiving a disability pension and family members of deceased or missing servicemen.
The new Law "On Amendments and Additions to the Labor Code," with some exceptions, will come into force two months after its official publication. Before that, it must be signed by Armenia's President.