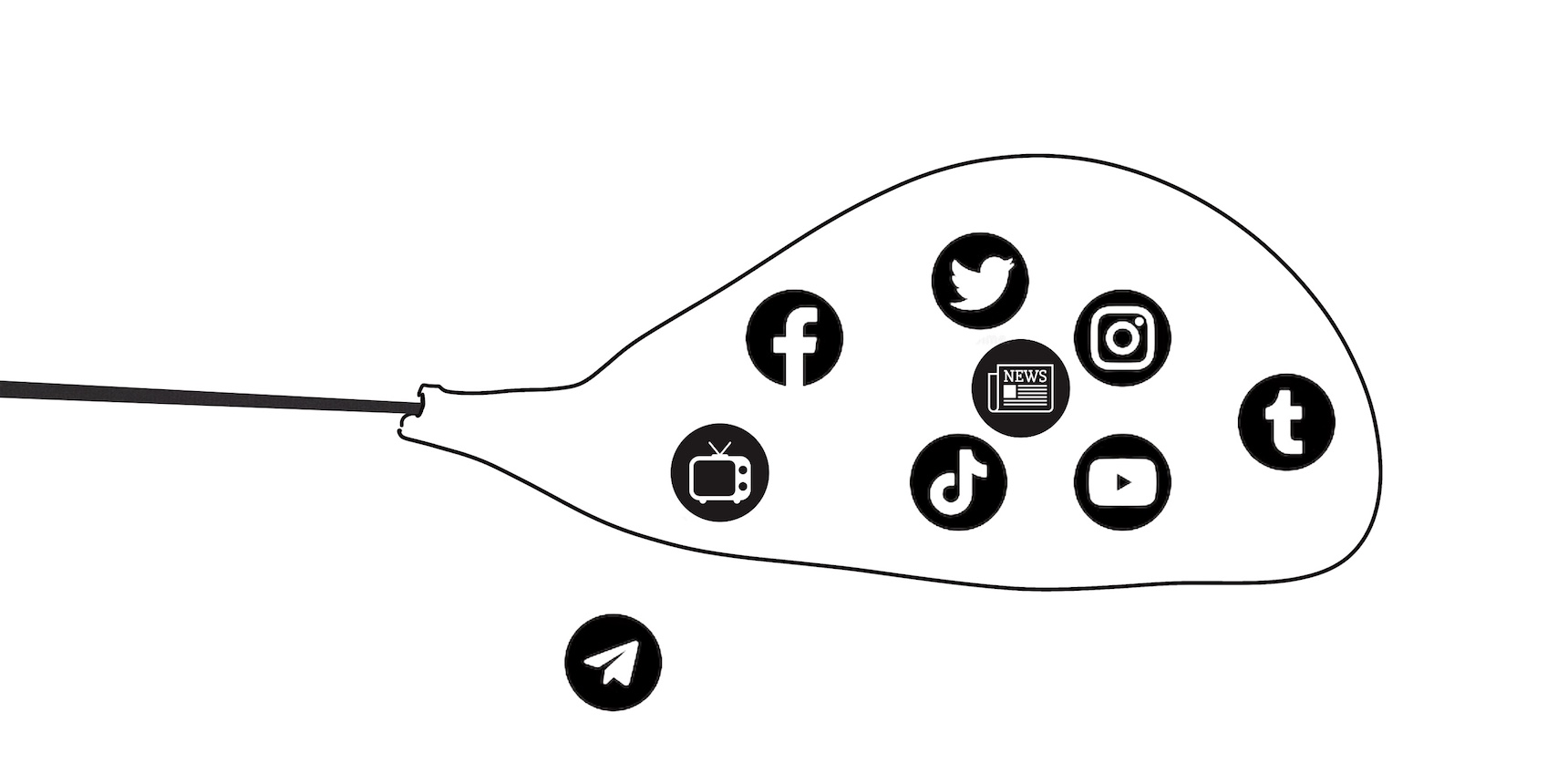 Restrictions on freedom of expression, the temporary confiscation or seizure of print media and radio broadcasting equipment, a special procedure for accrediting journalists, establishing special regulations for different means of communication — these are some of the restrictions foreseen in the bill of amendments to the Law "On the Legal Regime of Martial Law."
As stipulated in the Law, martial law is a temporary measure to be implemented exclusively in the event of an armed attack on or an immediate threat to the Republic of Armenia, or if there is a declaration of war. During martial law, a special legal system is activated regulating various institutions and allowing the state to establish certain restrictions on people's rights, freedoms, and additional obligations. 
According to the amendments to the bill introduced by the Ministry of Justice, the proposed legal regulations aim to regulate martial law more effectively:
"By creating the most favorable conditions for mobilizing the RA Armed Forces and economy we can resist an armed attack or prevent its immediate danger, as well as ensure the normal operations of state and local self-government bodies and the protection of people's lives and safety under martial law."
According to the Ministry of Justice, during the 2020 Artsakh War, and later during the large-scale Azerbaijani attack against the sovereign territory of Armenia on September 13-14, 2022, problems in ensuring information security emerged and sensitive information was circulated. It is for these reasons that these legislative amendments, aimed at protecting state security, basic human rights and freedoms, were initiated.
The bill was submitted for public discussion from December 22, 2022, to January 6, 2023. Media expert Samvel Martirosyan notes that proper discussions, however, did not take place with interested parties when the draft was being developed.
"It was set for discussion during the New Year holidays," says Martirosyan. "It's obvious that the plan is to pass the bill quickly and surreptitiously."
Ambiguous Wording, Inadequate Regulations
According to lawyer Davit Asatryan, the amendments do not, in fact, contradict the Constitution. The bill refers to Article 76 of the Constitution, which allows restrictions on basic rights and freedoms during a state of emergency or martial law.
"The state says that it will place limitations on mass media, Internet access, and social networks during martial law, but it will do it appropriately and proportionately," explains Asatryan. "In this respect, it conforms to the Constitution. However, when we look at the bill more closely, we see that a number of procedures must be adopted around how those limitations should be set. This is where problems regarding fundamental rights would be found."
This bill also foresees limiting the content broadcast on television and disseminated on the Internet, ensuring that only military-patriotic TV movies and programs are exclusively broadcast and only military-patriotic information is spread [The clause on publishing military-patriotic content has been removed, see below].
Experts find the clause related to military-patriotic content to be particularly problematic.
"What is military patriotism?" asks Samvel Martirosyan. "I don't think anyone can answer that question. It's a very subjective term. For some, 'Vardanank' is military-patriotic, but for others, it isn't. The question is, how will it be decided? A totally ambiguous legal tool is being created. And when you create ambiguity, you create the ability to apply the law arbitrarily."
Davit Asatryan notes that it is still unclear how several aspects will be enforced. For example, how will the state obligate a person to show military-patriotic movies, programs, or information on their YouTube channel?
"Yes, they can impose restrictions, but can they force a person to share other information?" asks Asatryan.
He raises another question: if the activity of a media outlet has been restricted, how can a person appeal the decision? Will there be mechanisms to resolve the issue out of court, or will they have to go to court and wait years for the trial to conclude?
According to Martirosyan, it is not clear in which cases Internet restrictions, blocking websites or apps will take place, by whose decision, and on what basis.
"Nothing is communicated clearly in the bill," explains Martirosyan. "The assumption is that this is being done for national security, but there's no guarantee that it won't be implemented, for example, in domestic political issues, or that it won't be done to cover up, for example, government or military failures."
Martirosyan mentions the experience other countries in the region have had in restricting freedom of information. He notes that, for example, many different types of restrictive mechanisms operate in Turkey, starting from extrajudicial measures to court decisions. In Iran, there is the concept of universal restrictions and most internet sources are blocked. Restrictions in Azerbaijan are permanent and many news outlets are blocked.  Social media networks are also closed down during martial law.
"But we are talking about dictatorial regimes, which is not the case for Armenia," says Martirosyan. "The problem is that, in fact, by circumventing the law, we currently have restrictions. Right now, a number of Azerbaijani news outlets are blocked in Armenia. No one is authorized to do that, but they did. Georgia is the most liberal in this regard."
Lessons From the Past?
According to Artur Papyan, Director of the Media Diversity Institute NGO, we are dealing with the restriction of a crucial human right –– the right to freedom of speech. 
"We already had a bad experience when the authorities began imposing lockdowns on May 16, 2020, during the COVID period," he says. "Here, a state decision was made and that decision was supposed to be enforced by the police, who in turn did not have the capabilities to do that." 
According to him, the same thing happened during the 2020 Artsakh War.
"Artsrun Hovhannisyan was holding press conferences on Public TV and there was no way to get other information," explains Papyan. "We witnessed citizens passively participating in the mobilization process. They thought that things were good, why should they take up arms? They can just create Facebook groups and help. That was enough."
It should be noted that a state of emergency was declared in 2020 during the pandemic, and then martial law was declared that same year during the Artsakh War. 
Artur Papyan has appealed to the National Security Service (NSS), asking to clarify how and on what basis restrictions were implemented during the 2020 war.
"The NSS simply couldn't answer why and how it was decided what exactly should be blocked," he states. "Why was TikTok blocked but not Telegram?"
Ruzan Minasyan, a journalist covering legal issues, notes that during the war, when journalists were carrying out their professional duty, risking their lives and well-being, the police were barging through the doors of a number of media outlets to fine them.
According to a report by the Committee to Protect Freedom of Expression, during the state of emergency imposed during the coronavirus outbreak, on at least 32 occasions, the Police demanded that different media outlets and journalists remove publications and articles. Fines were also anticipated but were never administered. When martial law was declared during the 2020 war, 13 media outlets were subjected to administrative fines. The Armenian Police did not say which media outlets they were, arguing that that information was considered personal data and protected by law.
"I remember that 13 media outlets were fined 700,000 AMD each, and 1.5 million AMD for violating restrictions imposed by martial law," Minasyan says. "This was followed by 24 media outlets appealing to the former Human Rights Defender. I also remember that the National Assembly convened an extraordinary session in October 2020 and adopted a law on administering fines and criminal liability for spreading panic."
Besides the bill being criticized by local organizations and experts, the Committee to Protect Journalists (CPJ) also reacted to it.
"Armenian authorities should not use military conflict as an excuse to curtail press freedom and it should rework the clauses in a draft bill that might threaten press freedom," the CPJ said in its response.
Responding to the criticism the bill received, the Ministry of Justice stated that a new stage of amendments is underway. For example, the clause on publishing military-patriotic content has been removed.
"… There are plans to hold discussions with representatives from the public sector, media experts, and specialists," the response from the Justice Ministry states. "This will give them the opportunity to give their observations and suggestions regarding the bill in this iteration as well. Observations from these discussions will also serve as a basis for revising the bill as needed."