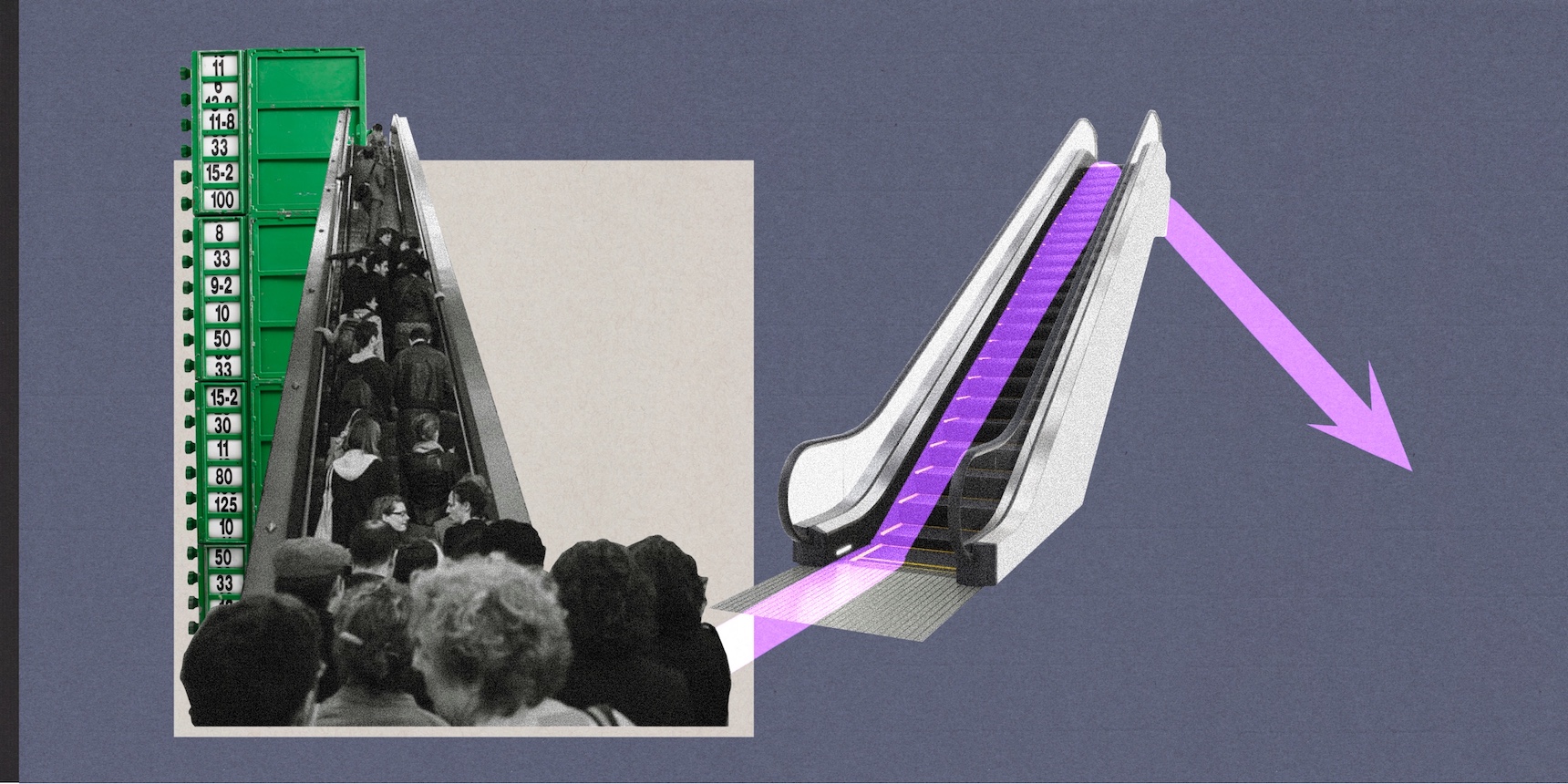 Armenia's government has adopted an anti-gambling policy through legislation. As of September 11, 2022, advertisements for bets, lotteries, and gambling are banned in all public places (streets, public transportation) throughout Armenia.
In March 2022, the parliament approved a government-sponsored bill to amend the Law on Advertising, restricting advertisements for online gambling and lotteries. The most recent amendments prohibit all kinds of gambling ads.
Restrictions on Advertisements
The justification for the legal act notes that before the 2019 amendments to the Law on Advertising gambling ads were prohibited, including on television, radio and the Internet. The only exceptions were for the gambling company's own website or casinos, on or inside casinos and bookmaker offices; whereas, the stated law permitted online gambling advertisements as of January 1, 2020, which according to the law's proponents led to a six-fold increase in online bets in 2020 compared to 2018 and a three-fold increase in the number of gamblers, according to data of the State Control Service. Based on this information, the Ministry of Finance concluded that there was a risk of money laundering, as funds generated by only four lottery and betting companies in 2020 quintupled to around 32% of GDP compared to 2018.
In 2018, 28 billion AMD was spent on betting and gambling, 93 billion AMD in 2019 and a whopping 155 billion AMD in 2020. The number of players doubled from 18,093 in 2018 to 44,082 in 2020.
The legislation sparked discontent in the advertising media industry because a large portion of advertising companies' income (60-70%) is generated from online gambling and lotteries. According to the law's authors, however, that amount accounts for only 20–25 percent of their revenue. 
Major Players in the Industry
Gambling and lotteries in Armenia are provided by the Vivaro brand that is represented by Soft Construct CJSC; TotoGaming that is represented by Digitain and Digigame LLCs; GoodWin by Goodwin-Bet and Good Soft LLCs, and Adjarabet by Kabarko LLC. All these organizations together (with the exception of Goodwin-Bet who was not on the list of 1000 large taxpayers) paid just over 12.2 billion AMD in taxes in the first half of 2022.
Regardless of the amount of taxes paid, the state is altering its policy "seeking to put brakes on the road to gambling." Prime Minister Nikol Pashinyan said that during a visit to Kapan, he was approached by numerous women who expressed dissatisfaction with the city's abundance of lottery and betting offices, alleging that their husbands were wasting a significant portion of their income there. He announced that his administration would oppose pathways to gambling addiction.
According to the draft legislation on lotteries and gambling authored by Tsovinar Vardanyan and Gevorg Papoyan, members of the ruling Civil Contract faction, the deposit and withdrawal of funds to accounts of the totalizator (a bureau that collects bets and pays the winnings), organizers of gambling and other similar entities in cash will be prohibited. Moreover, six months after the amendments come into force, bookmaker accounts can be topped up exclusively through electronic or bank card transfers and no longer through payment terminals or other electronic wallets.
According to Gevorg Papoyan, co-author of the bill and Chair of the Standing Committee on Financial Credit and Budgetary Affairs of the National Assembly, these amendments are derived from the government's Five Year Action Plan, as well as from the campaign platforms of the ruling party to limit the impact of bookmaking offices, as well as the public's access to them as much as possible.
"We have become aware of numerous cases where socially disadvantaged people in particular have fallen into this trap," said Papoyan at the parliamentary discussion of the legislation, noting that the gambling habits of financially secure individuals is not an issue. "We don't see a problem with them spending some money for their own entertainment purposes," Papoyan said. "However, the state obviously has a role to play if a citizen, for instance, is socially insecure, receives state subsidies and a minimum salary, and at the same time spends the majority of their income on betting and gambling."
Lotteries and other types of activities are reflected in the GDP structure under the heading "culture, entertainment and recreation". This sector made up 1.3% of GDP in 2012, with that number gradually increasing and becoming 3.2% in 2015; 4.6% in 2016-2017; 5.6% in 2018-2019; 4.9% in 2020, and 3.1% in 2021. The slight fall in the portion of GDP from 2020 can be attributed to the ban on entertainment venues and events as a result of the COVID-19 pandemic.
In June 2022, this sector's revenue amounted to almost 20.8 billion AMD, which is a 5.7% increase compared to the same month of the previous year.
Lotteries, gambling and casinos make up 18.8 billion AMD or 10.4% of all services in Armenia.
Have Bookmakers Hampered the Economy's Balanced Growth?
Hayk Bejanyan, an economist and expert at the AMBERD Research Center, asserts that before discussing the effects of any industry on the economy, it is important to understand the specific weight it carries in the GDP of the given country. From 2008-2010, when gambling was just becoming popular in Armenia, the share of this sector in the structure of Armenia's GDP was around half a percent.
"Over 10-12 years, its influence has increased about 20-fold; currently it leads in the development of our economy," Bejanyan says, noting that if we are to compare the growth of this sector with others, it is several times higher than that of mining, education, healthcare and other rapidly developing sectors. "If we make rough numerical calculations, this industry provides one percent of every four percent of our economic growth."
Bejanyan notes that 93-94% of the "culture, entertainment and leisure" sectors is accounted for by bookmaking companies. According to him, the resulting VAT amounts to approximately 300-400 billion AMD.
"Let's try to assess the impact of this on our fiscal system. The tax burden in our country is around 22 percent, that is, approximately 22 percent of VAT, which is 40-50 billion drams per year, is generated from bookmaking bets. By closing this sector down, we will reduce economic development by nearly 25% and jeopardize the estimated 40–50 billion AMD in tax revenue that our economy generates for the state budget," Bejanyan explains, adding that this sector's profitability is in the 80% range.
"These companies generate large profits, which is a cause for concern, because, essentially, it is a sector that generates super-profits. As a result, the tax mechanisms applied need to be significantly tightened. When one sector's profitability is extremely high, intersectoral balance must be protected so that the balanced development of the economy is not disrupted," says Bejanyan, drawing attention to the fact that the policy conducted by the state contains a more socially oriented component. In the economist's opinion, this is because people who are socially vulnerable are more likely to use betting services and invest their meager income at bookmakers in the hopes of making a big profit to resolve their financial problems.
The economist welcomes the draft law banning cash transactions through lottery and gambling accounts. According to him, bank cards will help track statistical information. There will be information on the number of lower-income players overall as well as the percentage of players at each income level.
Bejanyan contends that favorable conditions must be created for the growth of the other industries as well, particularly those of strategic significance for the state."The state should take steps to ensure that all directions develop proportionately, especially those that create added value," he said.
Government Determination
Gevorg Papoyan, reiterates his party's campaign promises to fight gambling as much as possible.
"We, as a state, have a responsibility to protect our citizens from gambling, and we are trying to do the best we can within the scope of our capabilities and tools," Papoyan says. "We aim to safeguard people as much as we can, without hampering the economy."
Papoyan admits that taxes paid by these companies allows the government to increase pensions and social benefits (starting on September 1, the government will begin allocating 8.9 billion AMD for that purpose). The huge portion of the economy that gambling comprises is why it isn't banned outright. He says that they are aware that the problem will not be solved by simple prohibition, because people can still go to casinos or play online.
"At the same time, we must understand that there should not be such a situation where, for an 18-year-old or a 40-year-old with an average or low income, the path to getting rich, to living well, is through a casino. This is a dead-end, and will likely lead to impoverishment and not to making a fortune," says Papoyan, adding that the economy grew by 13% in the second quarter of this year, therefore restrictions in this sector will not bring economic collapse.
"The leading sectors of our economy should be manufacturing, services, tourism, information technologies, education and modern agriculture," says Papoyan.
The MP has also put into circulation a package of draft-laws that prohibit gambling and lottery companies from using their names for mass media platforms. Thus, if the amendments are approved, Vivaro Media, for instance, which airs three sports TV channels and uses its name to engage in covert advertising for a bookmaker, will be unable to operate.
No major bookmaker responded to our request for comment.