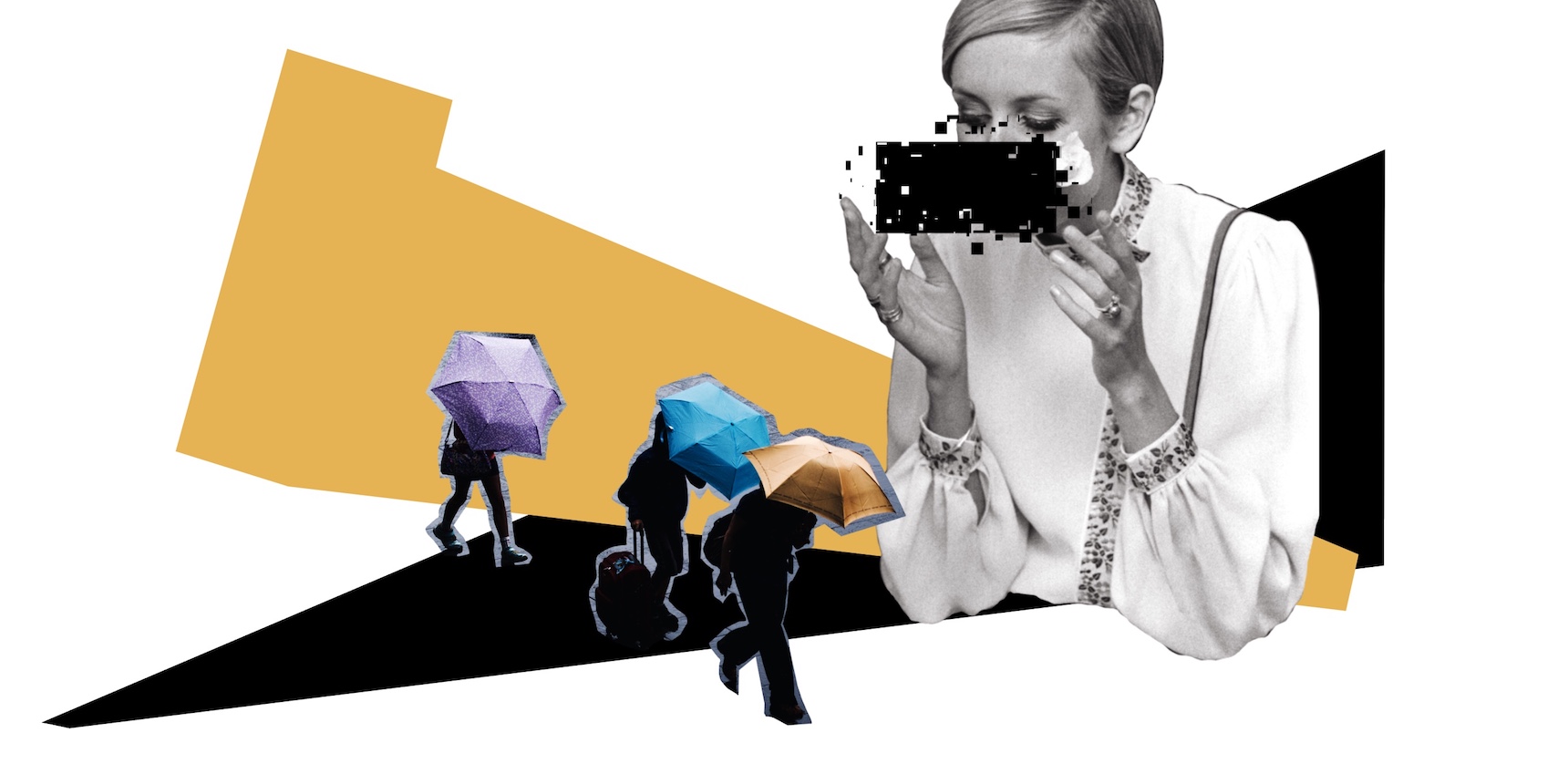 Until recently, businessman Vahe Balbabyan was being prosecuted for the crime of publicly expressing a grave insult. In a Facebook post on January 8, 2022, Balbabyan called General Gagik Melkonyan, an MP from the ruling Civil Contract faction of the National Assembly, an "animal" referring to a speech Melkonyan made on establishing diplomatic relations with Turkey.
A criminal case based on Balbabyan's post was launched under Clauses 1 and 2 of Part 2 of Article 137.1 of Armenia's previous Criminal Code which outlines grave insult (profanities or insulting dignity in an extremely indecent way; henceforth referred to as grave insult) to a person for their public activity through information and communication technologies. Public activity refers to "journalistic activities, public or political activities, with the performance of official duties, public service and holding a public position."
Balbabyan, who was barred from leaving the country, appealed to Armenia's Human Rights Defender after which bail was set for 500,000 AMD. After posting bail, Balababyan was able to leave Armenia and return.
In addition to acquiring a criminal record, Balbabyan might have had to pay a fine of up to 1 million AMD for his crime. On July 4, however, the Yerevan Court of General Jurisdiction dismissed his case.
Grave Insult Is No Longer a Crime
On July 1, Armenia's new Criminal Code which decriminalizes grave insult came into force. Not only can all cases involving grave insult now simply be dismissed, but cases where the defendant is found guilty for such cases before July 1 and are undergoing an appeal are also subject to dismissal. The amendment that criminalized grave insult was in effect for only ten months. Verdicts reached and enforced before July 1 are not subject to review.
No verdict has been reached yet in Vahe Balbabyan's case. At the July 4 court session, Balabanyan's lawyer Ruben Melikyan submitted a petition to the court to halt the criminal prosecution against his client arguing that it lacked a criminal basis. The prosecutor did not object and the case was dismissed. 
According to the latest summary data report by the General Prosecutor's Office, from August 30, 2021 to April 1 of this year, 802 criminal cases were launched out of the 938 files submitted for the crime of grave insult. Of these 802 cases, 425 of them were charged under Part 1 of Article 137.1 of the Criminal Code, while 377 under Part 2 or 3 of the same Article.
As a reminder, Part 1 of Article 137.1 referred to gravely insulting a person which entailed cursing or insulting a person's dignity in another extremely indecent way, with a fine of 100-500 thousand AMD.
Part 2 of Article 137.1  criminalized gravely insulting a person or spreading materials about them publicly or through public activity, with a fine ranging from 500 thousand to 1 million AMD.
Part 3 of the Article referred to repeated grave insults to the same person in any way, and the punishment was set by a fine of 1-3 million AMD or imprisonment for 1-3 months.
According to the data by the Prosecutor General's office, in two of the criminal cases launched, journalists were the targets of grave insults; in 10 cases, political activists or supporters of different political forces were targets; in 71 cases, public servants or officials representing the ruling authorities were targets; and in 198 cases, persons occupying high government positions, and, in some cases, also their family members were targets.
As of April 1, 2022, 48 criminal cases against 51 people were sent to court with an indictment, and guilty verdicts were reached in six criminal cases against six people.
Compensation for Caused Damage 
Balbabyan intends to demand compensation for the damage caused because of the case, even as he was acquitted. The transitional provisions of the current Code of Criminal Procedure (Part 7 of Article 483), stipulates that "those criminal cases for which judicial examinations were appointed before this Code is entered into force shall be examined and resolved based on the acting procedures before July 1, 2022." Vahe Balbabyan's case was sent to court on April 4, 2022, which means he has the right to be acquitted under the former Code of Criminal Procedure.
Article 66 of the former law states that a person who has been acquitted has the right to claim compensation in full for wrongful arrest, detention, indictment, and conviction, taking into account the possible loss of benefits.
The acquitted person has the right to compensation in the amount of their salary, pension, benefits, and other income that was lost access to due to criminal prosecution; that person also has the right to receive as compensation the damages caused as a result of having their property become part of the state income, being confiscated by investigating authorities, or seized, as well as the number of their court costs, lawyers' fees or fines paid or forfeited as a result of past court verdicts.
An acquitted person also has the right to be reinstated to their job or receive equivalent employment or monetary compensation for the damages caused as a result of its loss. This stipulation also applies if they are in the military.
Article 66 also provides compensation for time served, detention, or restriction of movement, as well as time served in disciplinary confinement in the military.  An acquitted person can also receive their previous place of residence if lost or equivalent living area and location.
If requested by the acquitted, the court or investigating bodies are obliged to inform the person's previous and current place of employment, place of study or residence within two weeks about the acquittal. Article 66 also stipulates that media outlets that published anything relating to the accused are obliged to publish the final court decision within one month, and the criminal prosecution body is obliged to write an apology to the acquitted.
Protecting Free Speech?
Armenia's General Prosecutor's Office made the push to criminalize grave insults. Gor Abrahamyan, adviser to the Prosecutor General, said that the law was adopted in the post-war period, when social networks were flooded with profanity and insults. Abrahamyan says that at the time, their studies showed that such an environment was leading to serious criminal offenses.
"The main purpose of criminalizing this act was to protect free speech and those engaged in public activities from unfair accusations and instances of grave insult," says Abrahamyan. He notes that as of April 1, 2022, 160 people have been charged with criminal cases, 131 of which for grave insults, and 29 for making other extremely indecent expressions. Abrahamyan tries to justify that this law was aimed at eliminating profanity as an expression of speech.
He says that the General Prosecutor's Office monitors social media and the press daily. He also says that their data has shown that after criminal prosecutions were launched, the use of grave insults and extremely indecent language decreased.
"We saw a sharp difference, convincing us that the policy was correct. There is now a clear awareness [that] such expressions in public discourse [may have consequences]," says Abrahamyan.
Discriminatory Application of the Law
Lawyer and co-founder of Legal Path NGO Ruben Melikyan notes that the law was applied in a discriminatory manner, and was aimed at serving the interests of the authorities and to cause damage to the opposition, hence the Prosecutor's claim that the law was aimed at protecting free speech was manipulative. 
"I don't think this law has seriously affected the quality of how people express themselves," says Melikyan. "Before and now, pro-government fake accounts [insult] supporters of the opposition, but there is no legal repercussions [for them]."
Melikyan, a vocal critic of the government, admits that we should fight such expressions  but not through judiciary means. He also notes that objectionable vocabulary entered public discourse "because of Nikol Pashinyan and his supporters."
Why Did the Government Back Down?
According to human rights lawyers, the government moved to decriminalize grave insult due to pressure from international institutions.
In January of this year, the Parliamentary Assembly of the Council of Europe (PACE) called on the Armenian authorities to make sure that the balance between freedom of speech and dignity of a person is maintained and that the criminalization of grave insult will not be applied arbitrarily against individuals or the media.
Melikyan tentatively called this a "yellow card" from PACE. The law still continued to be applied with discriminatory and penal rules, hence, Melikyan believes, the yellow card should have been followed by a "red one."
Inept Solutions 
Lawyer and international law specialist Ara Ghazaryan says that it was obvious from the start that the prevention of grave insults through legal means is not adequate, and that the problem should be solved within the field of civil law—something that experts in the field, human rights lawyers, as well as European bodies concur with. However, the ruling government did not listen to those who were opposed to the move, and the reaction PACE came sooner and more harshly than they expected. Otherwise, according to Ghazaryan, grave insults would have remained criminalized for much longer.
"It was a completely inept solution," says Ghazaaryan. "I would even call it recklessness because it affected the country's reputation."
According to him, criminalizing hate speech is possible, but not a grave insult, because hate speech has the potential to cause social harm, and even to national security.
Ghazaryan says that during the time that insult was criminalized, from 2003 to 2010, the law was rarely applied and that from the beginning, prosecutors treated such cases with disdain. They thought that it wasn't something that jeopardized public safety and was not worth spending resources on.
"But [then] insults were criminalized and now the state is spending resources on these cases," says Ghazaryan. "Now, who will [decide] what resources are necessary, and why is it important? It's not important to the government at all. With one stroke, all those cases will be dismissed…. In several cases, if citizens appeal, the state will provide compensation for violating their rights, and that's it, end of story."
According to Ghazaryan, even if the law protected ordinary citizens more than it did state figures, the norm itself restricts the free flow of information. Moreover, even the launching of several cases meant to defend high-ranking officials such as ministers and the prime minister, was already enough to negatively impact free speech.
The General Prosecutor's Office denies that the law was created to protect the ruling authorities or to target the opposition. Gor Abrahamyan says that the public perception was that such cases were political because cases concerning state officials were the ones made public.
"The General Prosecutor's Office continues to believe that criminalizing this act could have had a positive impact," says Abrahamyan. "However, the government considered … that the problem should be alternatively solved within the framework of civil legislation."

While planned reforms in Armenia's mental health sector are constantly being delayed, the rights of people continue to be violated. Sona Martirosyan explains.
Read more

To be law-abiding you must know the law, and to protect your rights, you must know the current legal norms. EVN Report launches a new series on Armenia's current legislative and judicial system.
Read more

Health and security protocols are not always upheld in workplaces in Armenia, often leading to employees getting injured.
Read more

The Armenian dram has been rapidly appreciating against the U.S. dollar for months, creating problems for local businessmen and entrepreneurs.
Read more

Azerbaijan's motivations, strategy, manipulation, and attempts to legitimize its every military aggression against Artsakh are gross violations of the November 9, 2020 tripartite statement that ended the 2020 Artsakh War.
Read more

Just days after Azerbaijan's most recent military attack, local authorities in Nagorno-Karabakh instructed residents of the Armenian village of Aghavno to leave their homes by August 25, when it is scheduled to be handed over to Azerbaijani control.
Read more

Russia's war against Ukraine has thrust the South Caucasus into a contest for control over transport routes. Despite being landlocked, Armenia remains at the center of Russian-Turkish ambitions to deepen cooperation.
Read more