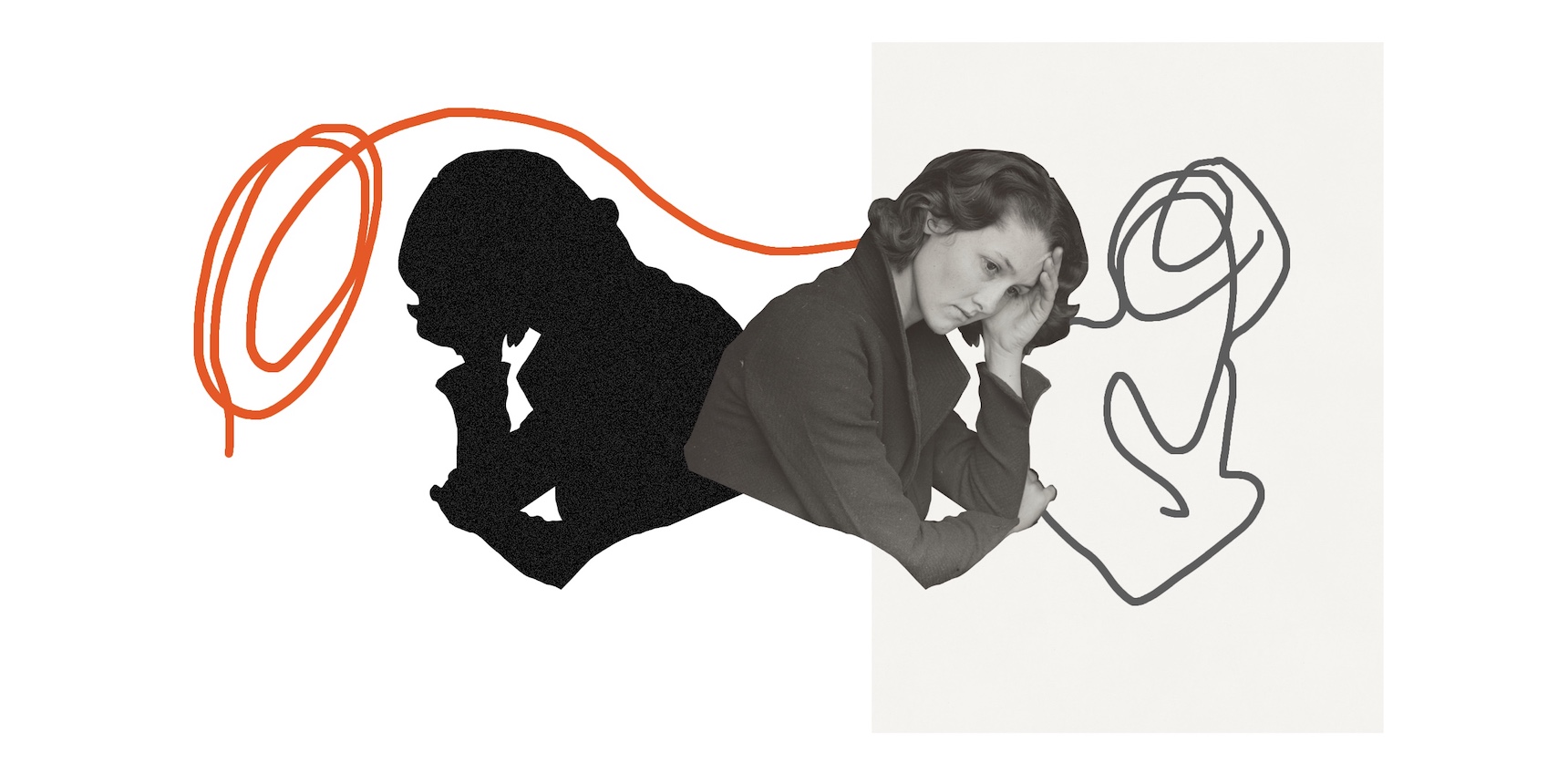 "Do you know what it means to live among 500 people for 14 years and be utterly alone, unspeakably alone, not speaking for days, unable to feel when the day starts and when it ends? You don't. Nobody knows. That kind of loneliness cannot be described. You have nothing, literally nothing, even your life is no longer yours. You shower, eat, wake up, and sleep according to a schedule. You do not decide anything. Fourteen years later you don't even remember what your life was like before. It feels like somebody is erasing your memories, your thoughts and emotions with an eraser. You stop being yourself. You stop being," says Gayane Asatryan, recalling her years in the Vardenis Psychoneurologic Boarding House.
When the Spitak Care Home for people with mental health problems opened in 2016, nine people diagnosed with schizophrenia moved there from the Vardenis Psychoneurologic Boarding House. The Director of the Spitak Care Home, Bavakan Petrosyan says that in Spitak they learned to adjust to freedom again, to the "inconvenience" of making their own decisions, to having personal belongings and taking care of them even to wearing underwear.
"When I moved to Spitak, my friends found me. They often visit me now, sometimes they even send me money from abroad," Asatryan says. "They know that I will actually receive my money here. Last month one of my girlfriends sent me $150. Bavakan insisted that I buy a door for my apartment, but I wanted sportswear. I bought one in three different colors."
Personal belongings are an extravagance for people who end up in psychiatric institutions in Armenia. Each person usually has only about 2.5 meters of space to live in.
Overcrowding is a serious problem for people living in psychiatric facilities in Armenia, which can lead to violations of people's right to privacy, especially with regard to the minimum living space requirement not being met, and not having enough personal space. According to a recent report by Armenia's Human Rights Defender's Office, living space per patient is currently 2.6-3.6 square meters in psychiatric facilities.
Armenia's Ministry of Labor and Social Affairs told EVN Report that there are five state psychiatric institutions in Armenia. Three of these—National Center for Mental Health Care, Sevan Mental Health Center, Avan Mental Health Center—operate under the Ministry of Health, and offer inpatient treatment. The other two, Dzorak Care Center and the Vardenis Psychoneurologic Boarding House operate under the auspices of the Ministry of Labor and Social Affairs, and only offer around-the-clock care and assistance.
The three psychiatric institutions operating under the Ministry of Health currently accommodate 878 people, out of which 139 have been declared legally incapacitated by a court decision. Another 576 people live in Dzorak Care Center and the Vardenis Psychoneurologic Boarding House. Out of these, 258 have been declared legally incapacitated.
Officially there are a total of 52,000 people with mental health problems in Armenia. 1454 adults receive treatment or care in psychiatric facilities, out of which 397 are legally incapacitated. Around 30% of these individuals are under the age of 25.
Unaddressed Problems 
"In Armenia, there is no idea how mental health care should be. This understanding is also absent at the public level and decision making level. This is also evidenced by the fact that no legal document in Armenia states the need for preventative measures for mental health. Meanwhile, this is the most important thing to understand," says Anahit Papikyan, a consultant of the Open Society Foundation's (OSF) Armenia Public Health Program, noting that other problems in the mental health sector stem from this.
According to Papikyan, the state does not have a road map or in-depth analysis to understand gaps in the mental health sector that need to be addressed through reforms.
"Each state agency responsible for the sector works according to its own logic," Papikyan says. "Their action plans are not harmonized, which not only leads to uncoordinated actions but also to ineffective use of resources. Even today, state agencies have [each] developed different reform programs for the sector. This also means that performance reports for these programs will be submitted to different ministries, not the government as a whole."
Civil society and human rights defenders have been speaking up about these problems for years. The first issue is that people are isolated in psychiatric institutions, highlighting the need for deinstitutionalization. The psychiatric care system in Armenia is primarily focused on providing outpatient and inpatient medical care and support services within psychiatric institutions. Meanwhile, there are no  alternative mental health care and support services available in communities themselves, and patients who receive long-term inpatient treatment become isolated from their families, friends and society as a whole, losing independent living skills in the community.
This is also why these institutions have decades-long waiting lists. Beds become available only when a patient dies. In the past 10 years, only one patient has returned to their family from the 11 psychiatric institutions in Armenia.
According to World Health Organization guidelines, deinstitutionalization is not only about discharging people from long-term treatment in hospitals. Rather, alternative services should also be provided in communities, a process that should be implemented in stages. The WHO Comprehensive Mental Health Action Plan for 2013-2030 requires a multisectoral approach for community-based services whereby they support individuals at different stages of their lives and facilitate their access to human rights such as employment, housing and educational opportunities as well as participation in community programs and meaningful activities. People living in psychiatric institutions in Armenia are deprived of all this. 
Another problem identified by experts monitoring psychiatric institutions, is the need to defend the agency of, and to introduce mechanisms to support people with mental health problems in making decisions.
In Armenia, people with mental health problems and disorders can be declared legally incapacitated. In these cases, they are prevented from making financial and real-estate transactions, and to check themselves into a care facility. The latter is a legal requirement.
According to Armenia's Civil Code, a person declared legally incapacitated is deprived of the right to property and to be a party in civil transactions. A guardian for the ward manages their property and makes transactions on their behalf, with the exception of small household transactions, or small donations, for which notarization or state registration is not required. With these legal regulations, a person with mental health issues is, in fact, deprived of the power to possess, use and dispose of their assets at their discretion. The guardian is not required in any way to take the ward's will and wishes into consideration.
Araks Melkonyan, the president of Protection of Rights Without Borders NGO says that the most frequent violation of an incapacitated person's rights is the management of their property without their consent and against their wishes. 
"Armenian legislation allows for declaring a person legally incapacitated, which is a very serious intervention in their personal life and rights, and includes depriving them of the right to acquire assets and dispose of their property at their discretion," says the expert, noting that the guardian is granted these powers, making the loss of property without judicial oversight a possibility for a person declared incapacitated. 
Melkonyan says that by ratifying the UN Convention on the Rights of Persons with Disabilities, Armenia has taken on the obligation to protect the right to property of persons with disabilities, including guaranteeing that they won't be arbitrarily deprived of their property. In order for them to fully and effectively exercise this right, the state is obliged to provide them with the necessary support to make legally binding decisions.
The practice of declaring people legally incapacitated and placing them in psychiatric institutions has primarily been used on individuals reaching adulthood in specialized children's homes. The Ministry of Labor and Social Affairs of Armenia told EVN Report  that currently, 584 children reside in Armenia's six state children's homes; 481 of them have disabilities. The Kharberd Specialized Children's Home houses 237 people, most of them already adults. For children in the specialized children's home, after reaching the age of 18, the only accommodation they can move to is a psychiatric hospital or care facility.
Marieta Temuryan, a social and health services monitoring specialist at the Helsinki Citizens Assembly Vanadzor office and a member of the Decision Support Reform Initiative Group says that transferring a person to another institution from a children's home after declaring them legally incapacitated is a violation of at least two rights.  
"For children with disabilities in children's care homes in Armenia there is no alternative to being transferred to another institution [after reaching adulthood] and they continue to live in the children's home or in mental health and care institutions. Meanwhile, Armenia ratified the UN Convention on the Rights of Persons with Disabilities over a decade ago, and Article 19 of this Convention enshrines the right of a person to live independently and to participate in community activities. This means that every person has the right to choose where and with whom to live. The Convention also enshrines the right of people with disabilities to make decisions," says Temuryan.
Strategies Adopted But Not Implemented
The Deputy Director for Programs at the OSF, Davit Amiryan says that for around 20 years the organization has been supporting programs for mental health care, in particular for deinstitutionalization and the introduction of community-based services. Yet the results are still unsatisfactory.
"Throughout these years we have tried to advocate for reforms in mental health in Armenia. We have studied international best practices, presented the most preferable solutions for Armenia, supported the development of a strategy for mental health care and improvement," says Amiryan, noting that they introduced two models, which could be alternatives to the existing psychiatric institutions. The first one was a day care service that allowed families of people with mental health problems to accompany their relative to the center where they could stay during the day avoiding isolation and would be in a safe environment. "The second model was a group home, such as the Spitak Care Home, where 16 people currently live, although international best practice limits the maximum number of people living together in these homes to six," Amiryan explains. "Unfortunately, none of these models were implemented in Armenia."
According to Amiryan, until 2013-2014 Armenia didn't have a full picture of the situation in psychiatric institutions. Things came to a head only after a comprehensive study was carried out by the Helsinki Citizens Assembly Vanadzor office, which showed that more than half of the people in psychiatric hospitals needed only supervision, not treatment. After the study's publication it became evident that the government's approach had to be fundamentally reformed.
Amiryan notes that in 2013 and 2014 the government adopted the first Strategy for Mental Health Care and Improvement, and the 2013-2017 Concept and Action-plan for the Provision of Alternative Services of Care and Social Support for People with Mental Health Problems, which clearly stated the need for deinstitutionalization of psychiatric institutions and the creation of around-the-clock care homes as an alternative.
"They planned to have at least 13 such homes but so far only two have been created – the Spitak Care Home, which was a pilot project, and Jermik Ankyun. But now we even have to reconsider the effectiveness of this model, because the ideology that it was based on, the reintegration of people with mental health problems, was, in essence, not realized. Today these facilities only provide care services because the community services necessary for reintegration were never created," says Amiryan. 
In his opinion, there are a number of basic reasons why reforms in the mental health sector have not been implemented.
First of all, there is no general understanding that mental health concerns everyone in Armenia, not just those who are in psychiatric institutions. According to Amiryan, Armenian society is facing serious mental health problems, especially in the aftermath of the 2020 Artsakh War.
The second problem is that there is a lack of coordination and a unified approach among state agencies.
There is also a financial issue. Institutions offering treatment operate under the Ministry of Health, and those that offer care services, under the Ministry of Labor and Social Affairs.
"When we say that 50% of people living in psychiatric institutions should be discharged and receive community services instead, it means that the Ministry of Health will lose the budget allocated for their treatment. Accordingly, the Ministry of Labor and Social Affairs will receive more money to organize their care," says Amiryan.
There is no systemic approach to reforming the sector, and the progress is mainly achieved through individual efforts of state officials or specialists in the field. This, however, is not effective.
"If you declare for many years that reducing overcrowding in psychiatric institutions and deinstitutionalization are your strategic goals, but at the same time allocate money for their renovation [instead], it means that you don't have a clear understanding of the priorities. The state must clearly understand the end result it wants to achieve," says Amiryan.
Another problem is that psychiatric facilities continue to operate as they did traditionally in the Soviet era, when these institutions were one of the main and most brutal instruments in the hands of the state to suppress dissent.
"For years, people have been labeled 'mentally ill', isolated from society, and discriminated against. [Overcoming] this matter requires courage and perseverance," says Amiryan, noting that the strategies should be made a subject of public discourse, breaking the stigma attached to people with mental health problems. "Public perceptions will change when we begin to view this matter from the perspective of human rights, when we speak up about the fact that people with mental health problems have the same rights as everyone else. Unfortunately, however, this is no longer the function of civil society. Decision-makers should talk about this."
A study carried out by the Human Rights Research Center, "Revision and Improvement of Guarantees of Human Rights and Freedoms" also discusses the need to place these issues in the framework of human rights. The study mentions that there are also discriminatory definitions regarding people with mental health problems in Armenia's Constitution. In particular, there is a clause that denies people declared legally incompetent the right to vote, be elected, or participate in a referendum.[1]
What Next?
In 2022, the Ministry of Health requested that OSF Armenia once again support its working group to develop an "Action Plan for Mental Health Care and Improvement", taking into account the experience of leading countries with well-developed mental health services, addressing the importance of protecting the rights of people with mental health problems, prevention measures, the rehabilitation of people with long-term mental health problems and deinstitutionalization.
It is unclear whether this strategy will be implemented or not, but reforms in the mental health sector cannot simply be based on the goodwill of an individual state official. Civil society, which has helped develop the strategy, must assume the role of watchdog and monitor its implementation.
On the other hand, however, the Ministry of Health presented a bill on voluntary sterilization for public discussion and consideration. Voluntary sterilization is a surgical procedure used as a permanent method of contraception and is performed only on a voluntary basis with the informed consent of an adult. According to the bill, voluntary sterilization can be performed at the individual's request or for medical reasons. Everything appears fine with the bill until it says sterilization of persons recognized by the court as incapacitated or with limited competency must be carried out by a court decision.
If the bill passes, this will be another right that is taken away from a person with a mental health problem, who is essentially deprived of the right, given to someone else, to make such a fateful decision about their own body. In this case, that right is given to the state with its courts. The presence of this clause violates the bill's claim to be based on a voluntary principle, and makes it about "forced sterilization".
Footnotes: 
[1]  Article 27 (point 1, sub-point 6) and Article 86 (point 8) use the term "person with a mental disorder", and Article 48 determines that "A personal declared legally incompetent by a court decision that has entered into force shall not have the right to vote, be elected or participate in a referendum."

Armenians, desperate for life-saving medical treatment, travel to Germany with hopes and great expectations. However, sometimes, those hopes remain unfulfilled.
Read more

Refugees have been living in a Düsseldorf's shelter for years, receiving treatment and waiting to either fully recover or be deported. In this series of articles, Armenians reveal how they arrived in Germany in anticipation of a miracle.
Read more