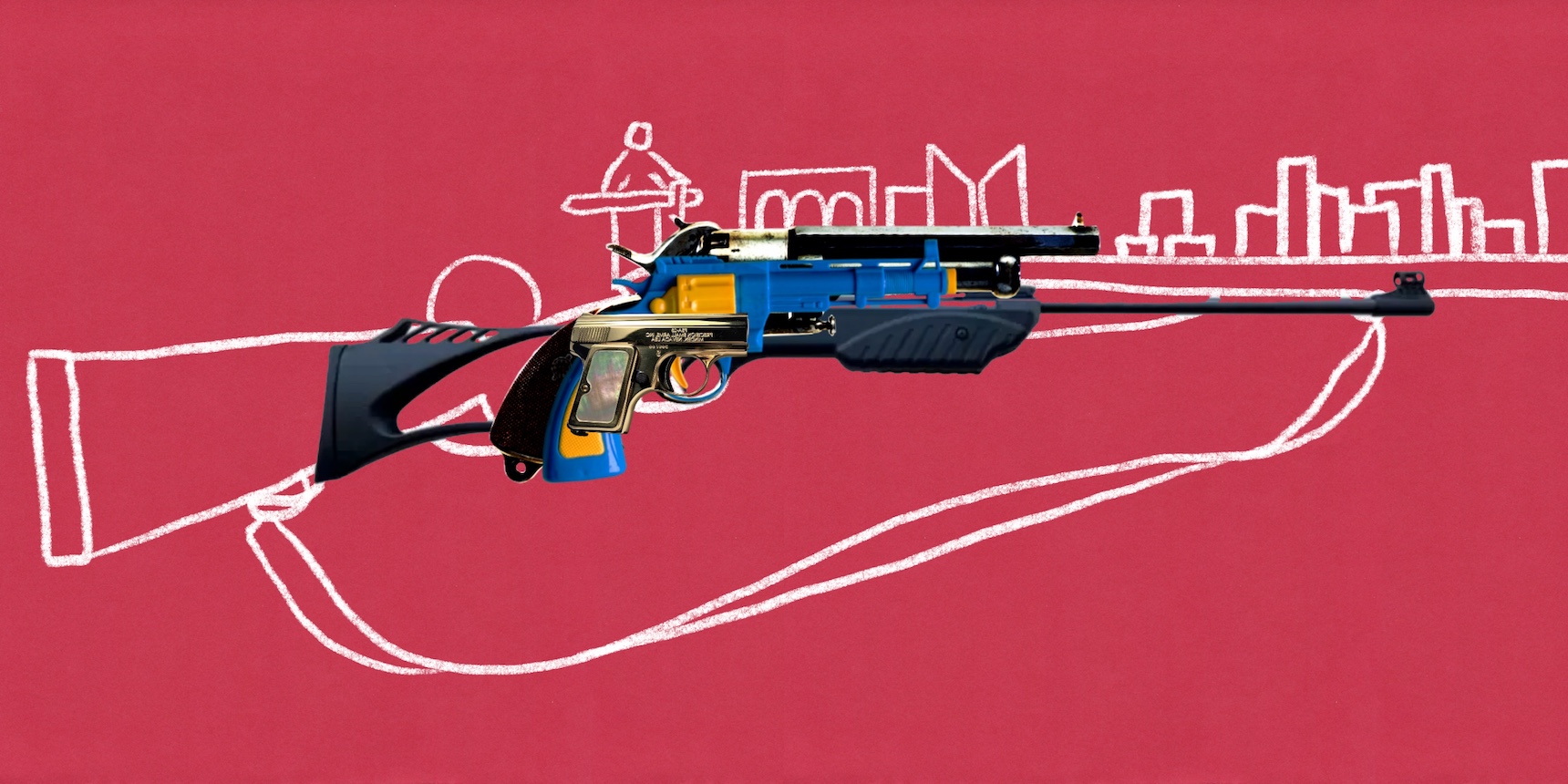 Armenia has a new law on the acquisition of arms, and the sale and circulation of military products. The Law "On Regulation of Firearms Circulation" was adopted on October 5, 2022, by Armenia's National Assembly and is expected to improve gun control measures and regulate the circulation of weapons and munitions.
The law will come into force six months after the adoption date. Until then, access to firearms is still subject to the current Law on "Firearms" adopted in 1998.
Parts of the law relating to the access of civilian firearms were at the center of heated debates.
The Right to Own a Firearm
"I became interested in guns after the war, " says Habet Madoyan, a lecturer at the American University of Armenia. "I haven't served in the army and I have never held a weapon in my life. I shot for the first time at the age of 40. Before I bought a gun, I went to a military officer I knew and he taught me how to disassemble and assemble it."
According to the current law, a person over 18 can acquire a firearm after obtaining a permit from the police. Article 13 of the current law also allows for citizens who are members of a hunting association to purchase hunting firearms and long-barreled rifles as well as air rifles.
A hunting rifle can be purchased by a person who is licensed to hunt, is engaged in a profession related to hunting or is a member of a paramilitary organization.
One can own a long-barreled hunting weapon if they have not broken any laws related to hunting or the production, trade, sale, acquisition, transfer, display, registration, maintenance, use, or traffic or collection of weapons for at least five years. 
Any long-barreled firearm (shotgun) must be registered with the police within two weeks of purchase. After submitting documents about the legal purchase of the weapon, the owner can keep and carry a long-barreled rifle and groove-barreled rifle for five years.
Regulations stipulate that a citizen can acquire and carry a long-barreled firearm only if they are a member of a hunting association. According to Habet Madoyan, this is illogical. "I am not a hunter and I'm not interested in hunting. I bought the weapon for practice [recreational] and self-defense purposes," he says. "However, people who are not hunters, but want to own a gun, have to become a member of a hunting association. This is very easy – all you need is 5,000 AMD, two pictures and you're given that certificate at a gun store. You have to buy a hunting rifle, wait five years, and then you'll have the right to buy a rifle."
"The logic behind this is that the person will hunt for a while, learn, and then can acquire a more sophisticated weapon," says Ishkhan Gevorgyan, Chair of the Board of Azatazen, an NGO that also offers military training for civilians. He says that people come to Azatazen who already have a weapon, but they don't know the basic rules on how to use it.
Azatazen was established last year with the aim to promote the development of a culture of carrying and using weapons in Armenia, as well as the development of weapons production and legislative improvements in acquiring, carrying and using weapons. It also organizes military and fire training courses and shooting competitions.
Gevorgyan also notes that currently, definitions of smoothbore (smooth barreled) and rifled (groove barreled) firearms have been blurred compared to how they were in 1998 when the current law was adopted. For example, there are combination guns that have at least one rifled barrel and one smoothbore barrel.
The New Law on the Right to Own a Firearm
The new Law "On Regulation of Firearms Circulation" specifies three types of firearms that can be purchased by Armenian citizens:
Long-barreled firearms (grooved or smoothbore firearms); 

Combination firearms (barreled and smoothbore), including interchangeable, insertable grooved barrels;

Long barreled firearms (firearms with a barrel length not exceeding 1500 mm and caliber not exceeding 12.7 mm). 
Article 15 of the new gun law defines the right of Armenian citizens to acquire a weapon. After gaining permission from the police, any person 21 years and older can purchase a combination or long-barreled firearm (shotgun). The firearm must be registered with the Police within five working days after its purchase. Being a member of a hunting association and owning a combination firearm for five years is no longer a requirement for purchasing a weapon. 
According to the current law, an Armenian citizen can own a maximum of eight firearms –– up to three rifles and five shotguns. The new law states: "A citizen is allowed to acquire 10 units of civilian weapons with a permit to keep and carry them."
Why Have Shooting Ranges, Buy Firearms, or Train?
"There is not a single civilian shooting range in a country that has been at war for 30 years," wrote Ishkahn Gevorgyan in April of this year after the bill was introduced. "We are trying to build the first one with Azatazen at the expense of our lives."
Gevorgyan believes that one of the positive aspects of this new law is that it stipulates what types of shooting ranges can exist, and how and by whom they can be operated. Chapter 9 of the Law is entirely devoted to shooting ranges.
"There are dozens of shooting ranges and training courses all over Europe, while we have all kinds of entertainment besides that," says Gevorgyan. "My wife and I found an area for a shooting range. We hunt there, which we have the right to but it will soon become a shooting range. We have trained over a thousand people with our own money. Azatazen does not seek profit. We survived for a purpose and the men who died were better than us in many cases. This is why we took this initiative."
Supporters of the new law believe that weapons should be more accessible to ordinary citizens for self-defense purposes. According to them, this does not mean people should be armed while walking down the street or protecting themselves from their neighbors. Rather it is a recognition of the fact that Armenia is in a state of war and it is vital for its reservists to be combat-ready and in fighting condition.
For example, Gevorgyan says that they were against loosening the rights to own handguns. "We fought against it because the handgun can be a concealed weapon: it's possible to take it to clubs and other similar places," he explains. "We at Azatazen believe that weapons are necessary for training and protecting ourselves. Armenia is too small a country for us to fight each other with weapons."
"It's not the purchasing of weapons that is being loosened, but the purchasing of rifled firearms that are being loosened," says Habet Madoyan. "And in general, there are more restrictions now — it's become mandatory to pass an exam to own a weapon."
Training to Own a Firearm
The new law stipulates that a citizen who is a first-time purchaser of a civilian weapon is required to undergo a short-term training course on gun safety rules in weapon's training NGOs authorized by the government and to obtain a certificate. The police determine how the training is to be conducted.
"What we are doing now on our own will soon be mandatory by law. In other words, the right to have a weapon will be given based on knowledge," explains Gevorgyan. "Don't we often hear that people die because weapons were carelessly handled in the army? The same thing can happen with civilian weapons. It is necessary to educate people." He also states that after undergoing training and learning how to use weapons, there will be an exam consisting of theoretical and practical parts. If they pass the exam, the person will receive a certificate.
It is still not clear which organizations will be conducting the training and how those trainings will take place.
Although the current law does not require first-time gun owners to undergo training, it does require owners to be informed about the rules regarding gun use and it requires them to be tested. The law states: "Citizens who purchase firearms and hunting rifles for the first time, upon receiving a permit for engaging in hunting, are obliged to pass a test on their knowledge of the rules of handling weapons at the organizations authorized by the Armenian government in accordance with a plan agreed upon with the Armenian Police."
Thus citizens should also have a basic level of knowledge of gun handling before being tested by the police. However, as our interviewees have stated, in practice, weapons also end up in the hands of those who do not know how to use them.
This is the problem of the law's applicability and oversight. Are there any guarantees that with this new law, a greater number of weapons and with a greater range (for example, up to 1500 meters and more) will not end up in the hands of those who have a certificate to own a weapon, but do not know how to use it properly?
Gor Hovhannisyan, an environmental activist and participant in the 44-Day War, says that he is in favor of the adoption of this new law, because in a country surrounded by enemies, owning weapons should be allowed.
"We have laws that if we follow them we won't be worse off than Singapore and Switzerland," says Hovhannisyan. "But we do not follow them because of corruption and unsound thinking, relying on favoritism and nepotism [this will be a problem]. I have very big doubts about oversight. They also said they would strictly control PCR tests and vaccinations."
Ishkhan Gevorgyan gives another example: "When I was a young man, driver licenses were widely bought. Now everyone takes exams. In our country, every law can be broken, but you can also prevent this. We have to be diligent so that the law is enforced. With our organization, we will do this. The others must be careful so that someone can have a weapon when they have the appropriate knowledge. Otherwise someone will get hurt."
Risks and Dangers
Gor Hovhannisyan brings up an expected risk this new law has for the environment. According to him, with long-range weapons, animals are put in danger. "Someone sitting on a mountain can kill a bezoar goat calmly grazing on the top of another mountain," he explains. "He would not have been able to shoot the goat with a 200-meter range weapon."
One of the main criticisms against the loosening of the law on purchasing and carrying firearms is that crime may increase. "Anyone who wants to commit a crime has access to an illegal weapon, and if they leave that weapon at the scene of the crime, they will not be identified," Gevorgyan explains. "In my case [those who have a legal weapon – auth.], if they find the fired bullet, that means they have found me."
The fact that the majority of gun crimes are committed with illegal weapons is also evidenced by police data. Between 2017 and 2021, 22 crime cases were committed with legal weapons in Armenia — an average of four cases per year. Meanwhile, 296 cases were committed with illegal weapons — an average of 59 cases per year."
"If there are many weapons, crimes of carelessness also increase," says Gevorgyan. "Just like if there are many cars, road accidents also increase." According to Gevorgyan, it is worth people's safety and the increase in self-defense skills. "People don't give up transport because of accidents, right?" Gevorgyan asks.
The National Assembly presented justification for the adoption of the new law, citing data from international experience. Specifically, the cases of the Baltic States, Georgia, and Moldova show that a year after adopting a law on the liberalization of civilian weapons, crime levels dropped by 40-60%. Meanwhile, restrictions have led to a sharp rise in crime in the UK over a five-year period.
Production and the Black Market
Habet Madoyan, an economist by profession, notes that currently, there is a shortage of weapons in gun stores, new batches are quickly sold out, and that people wait for months to get the gun they want.
According to Madoyan, this new legislation will lead to arms importers starting new businesses and likely producing weapons themselves. Having international contacts and connections and understanding the nuances of the business can ultimately lead to importers turning into manufacturers, as has been the case with other major importers since the 1990s. 
Gor Hovhannisyan also believes that the new law will lead to the development and expansion of the arms market. "The market will grow and therefore the black market will also grow," he explains. "When weapons enter the country and a gun culture is created, it's impossible that the danger will also not increase and that illegal weapons will not start to increase in number. New contacts are created and whoever has those connections can use them for illegal weapons as well."
He emphasizes that in general, he is in favor of the adoption of the law, but that risks must also be calculated and we should be prepared for the dangers.
Price Increases as a Result of the New Law
According to the current law, in order to obtain a permit to purchase a weapon, a citizen must submit a medical report to the police about health issues that would prevent the possession of weapons, such as visual impairment, mental illness, alcoholism or drug addiction.
The medical report is issued by a polyclinic based on medical inspections made by a medical committee. If the polyclinic does not provide psychiatric and narcotic medical care and services, then the citizen has to submit a medical document to the polyclinic issued by medical institutions that provide psychiatric and narcotic medical care and services.
These documents are better known as "narco" and "psycho" certificates. Until recently, the fee for these certificates was only 3000 AMD. However, in August, they increased six times to 20,000 AMD.
Gevorgyan says that these certificates are valid for only one month, and that every time a weapon is purchased, it is mandatory to have a medical certificate. In addition to these certificate fees, there are other one-time fees. Owning a gun is expensive.
"This should not be allowed," he says. "They are making guns for the rich again," Gevorgyan adds, saying that they have appealed to the State Commission for the Protection of Economic Competition.