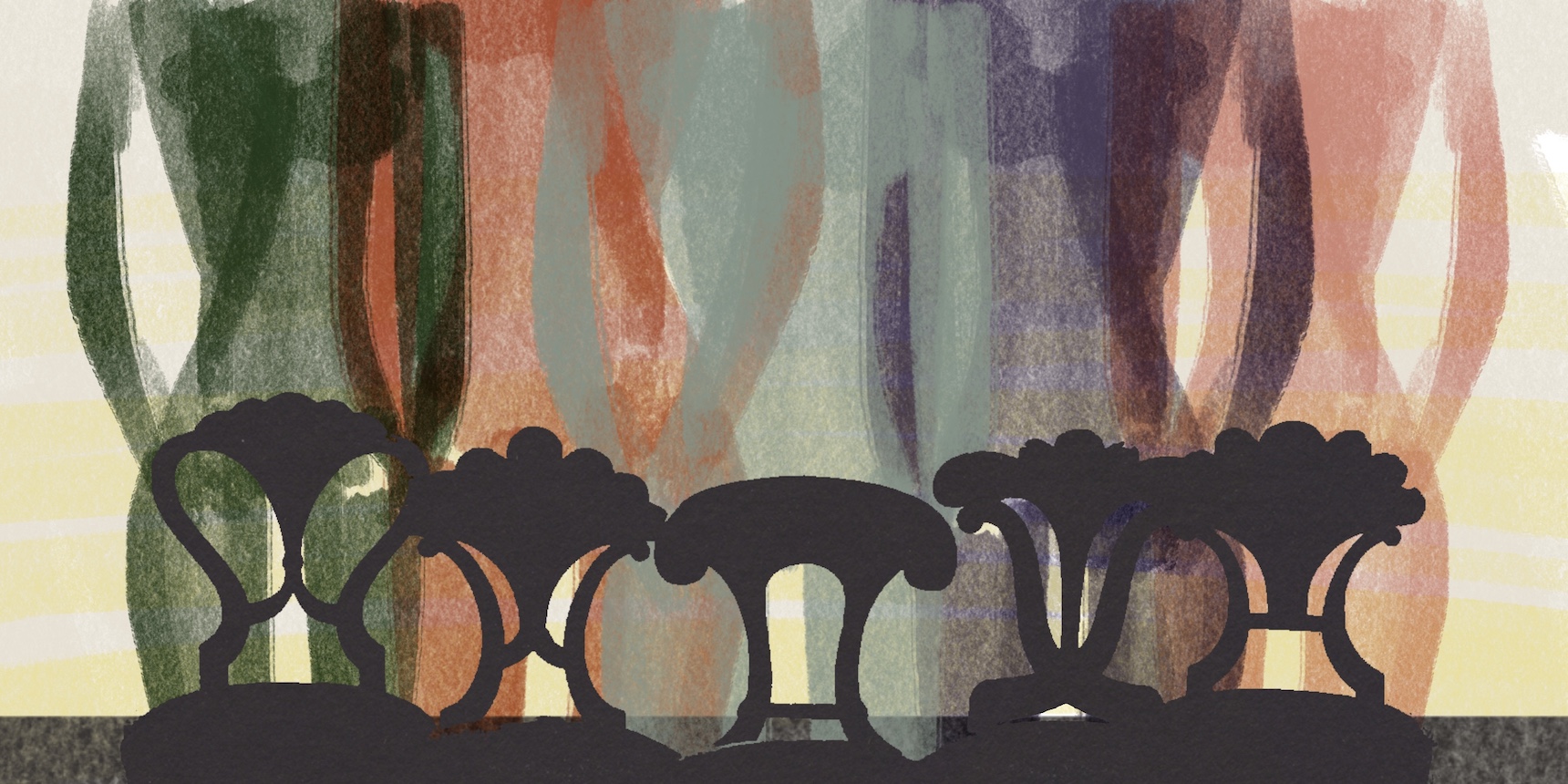 Karine Arakelyan, 40, has been trying to have a child for years. After a series of treatments, she opted for in vitro fertilization (IVF). "I have a frozen embryo, but have not applied for implantation yet; it is too expensive," she explains.
Arakelyan says the tests, the treatment, and the IVF have cost more than three million AMD, "The medication is especially costly. It would be great if people who are already at the [embryo] transfer stage are also included in the state program," she says. 
Arakelyan is not eligible for the state sponsored infertility program, for which the upper age threshold is 35. And although the age limit for artificial insemination is 42, since Karine's fallopian tubes have been removed, she again, is not entitled to state support.
Even as the scope of the state funded fertility program was expanded and the funding of the program has increased, there are still women who are ineligible. For many of them, fertility prospects hinge on funding from foundations and financial donors. 
Free and Preferential Services  
In 2015, the Armenian government adopted the program "On defining the procedures and requirements for the beneficiaries of medical care and service using assisted reproduction technologies under free or preferential conditions."
In 2019, amendments were made to the program, based on a number of issues that had emerged over the course of its implementation. Among a series of changes, the scope of the available services and the groups of beneficiaries was further defined.   
As per the amendments, the free services available are:
diagnosis and treatment of the etiology of infertility,

implementation of a mandatory series of

tests

prior to artificial insemination and in vitro fertilization,

artificial insemination with the husband's or donor sperm is set at a maximum of six attempts,

one attempt at in vitro fertilization (in case of additional embryos, second and third attempts for uterine placement/transfer).
The government will also cover 50% of the cost for a second IVF treatment, but free or preferential services do not include the cost of a surrogate, donor eggs or sperm.  
No further amendments have been made to this list of services since 2015. 
The Beneficiaries 
A significant portion of the changes made in the government's decision in recent years pertains specifically to beneficiaries. Head of Maternal and Child Health Care at the Ministry of Health Nune Pashayan notes that in 2019, more categories of beneficiaries were added, including servicemembers and people with equal status,* certain groups in the family benefit system, people with disabilities, as well as residents of border communities.
At the same time, some preconditions were introduced. To qualify for the program, the couple's marriage had to be registered by law, one or both had to be Armenian citizens, and the wife had to be between 20-35 years of age. 
"Amendments made following the 44 day war, also expanded eligibility to parents of soldiers and volunteers who died as a result of the war," says Pashayan. She further notes that the previous restrictions for this group, including their economic status and location of residence, were lifted. 
On January 5, 2023, the government made further amendments to that decision. The current regulation identifies four groups of beneficiaries and the services available to them: 
Women aged 20-35, who are Armenian citizens and are childless and have been infertile for two years can apply to use the full package of services. This includes diagnosis and treatment of the etiology of infertility, mandatory examinations, a maximum of six attempts at artificial insemination, in vitro fertilization (two attempts, one of which is free and the second being covered 50% by state funding). If the woman registered for the program is 35 years old and there is a need for the above medical interventions, then she continues to be a beneficiary of the program until the age of 38.

Women aged 36-42 who are citizens of Armenia and are childless can apply for artificial insemination with attempts made for a maximum of six menstrual cycles. They are also eligible for required testing before artificial insemination.

A married couple living in a border area who has one child, but has had secondary infertility for two or more years also qualifies for nearly the full range of services: diagnosis and treatment of the etiology of infertility, necessary examinations, up to six attempts at artificial insemination, and one attempt at in vitro fertilization. In this case, additional requirements are that they must be Armenian citizens, have a marriage certificate, and the wife must be 20-35 years old. If the woman was 35 years old at the time of registration and there is a need for medical interventions, then she continues to be a beneficiary of the program until she is 38.

Parents of those killed in connection to military service and who are citizens of Armenia, can also use the full package of services. Here, the woman must be under 42 years of age.
Women Who Need It, But Are Excluded From the Program
​​Anush Mkrtchyan had her first child after eight years of trying. She created the "IVF Support" Facebook group, the members of which consist of women with fertility problems and doctors. She is currently an advocate for these women, trying to connect them with charitable foundations, individuals, and medical organizations that might be able to support them in trying to have a baby.
"The cost of the IVF alone is 1.2 million AMD, and the implantation, drugs, and tests are more than 2 million AMD," says Mkrtchyan. "It is a lot of money for Armenia and not accessible for everyone. There is probably no one in the group who hasn't taken out a loan for IVF."
According to Mkrtchyan, it would have been much better if the full package of state funded services was also available to women up to 42 years of age –– and not only for 20-35-year-olds. "It is around that age that complications manifest," she explains. "These women often need IVF and not insemination because their fallopian tubes may have been removed."
Aprine Stepanyan, who is currently 38, has undergone different treatments since 2016, including a round of IVF. 
Stepanyan says they have cryogenically preserved embryos since 2019 and the monthly cost of continued preservation is 10,000 AMD per month. "I'm not getting younger; I'm afraid there will be more problems later," says Arpine. 
Another woman, Angela Sargsyan has also been in treatment for fertility issues since a young age. She has gone through four IVF rounds, and although she has received support from the Aragil and Hay Manuk Foundations, her family still has to pay a considerable portion of the expenses. 
Sargsyan says aside from financial concerns, each round has been psychologically and physically challenging; she has felt broken and had to put herself together again to move forward. Even now, knowing that she is not a beneficiary of the state program, she is still optimistic. "I was very happy actually; there are so many who are 20-35 years old. If the government finances their treatment, then benefactors can help the others," she says. 
Obstetrician and gynecologist at the Fertility Center Hripsime Grigoryan states that the probability of having a child through in vitro fertilization is higher among people under 35 than among older age groups. She notes that it is natural that the state, when considering financial allocation, also wants high efficacy. "The program is a great opportunity for these women, many still can not believe that such an opportunity exists," Grigoryan says. 
Birth and Infertility Rates in Armenia 
The birth rate in Armenia has been rapidly declining since the 1990s. According to data from Armenia's Statistical Committee, in 1991 the number of children born to a woman was 2.8; in 2021 that number dropped to 1.7. This means that the birth rate does not achieve the necessary numbers for demographic reproduction, which is 2.15.
According to Nune Pashayan, to date, 253 children were born as a result of the program –– 128 children were born last year alone. Taking into account the expansion of eligibility and additional funding, it is expected that the number of births will increase annually. "Of course this is not an insignificant number, but the program also cannot significantly impact Armenia's demographic situation because this is not only dependent on the birth rate," says Pashayan. 
According to research on the prevalence of infertility in Armenia, infertility among couples of reproductive age is 16.8% — 1.7% primary infertility, and 15.1% secondary infertility. This indicator is higher than the threshold identified by the World Health Organization.
In this regard, reproductive specialist Hripsime Grigoryan highlights the fact that the government has also included those with secondary infertility in the group of beneficiaries and hopes that there will be an opportunity to work with even more beneficiaries from this group in the future.
* Persons granted "equal status to a servicemen"
are
persons who are a participant in combat operations, volunteers, officers of the Ministry of Justice, persons holding special civil service positions in the police or registered in the civil special service personnel reserves, rescue workers, or the families of those servicemen who died after being discharged from the service but whose cause of death was the injury, mutilation or disease caused during the service, the families of persons missing or declared dead by judicial order as a result of going missing while performing service duties or military operations of the defense of the Republic of Armenia or while on combat duty or performing a special task on the Line of Contact with the enemy.