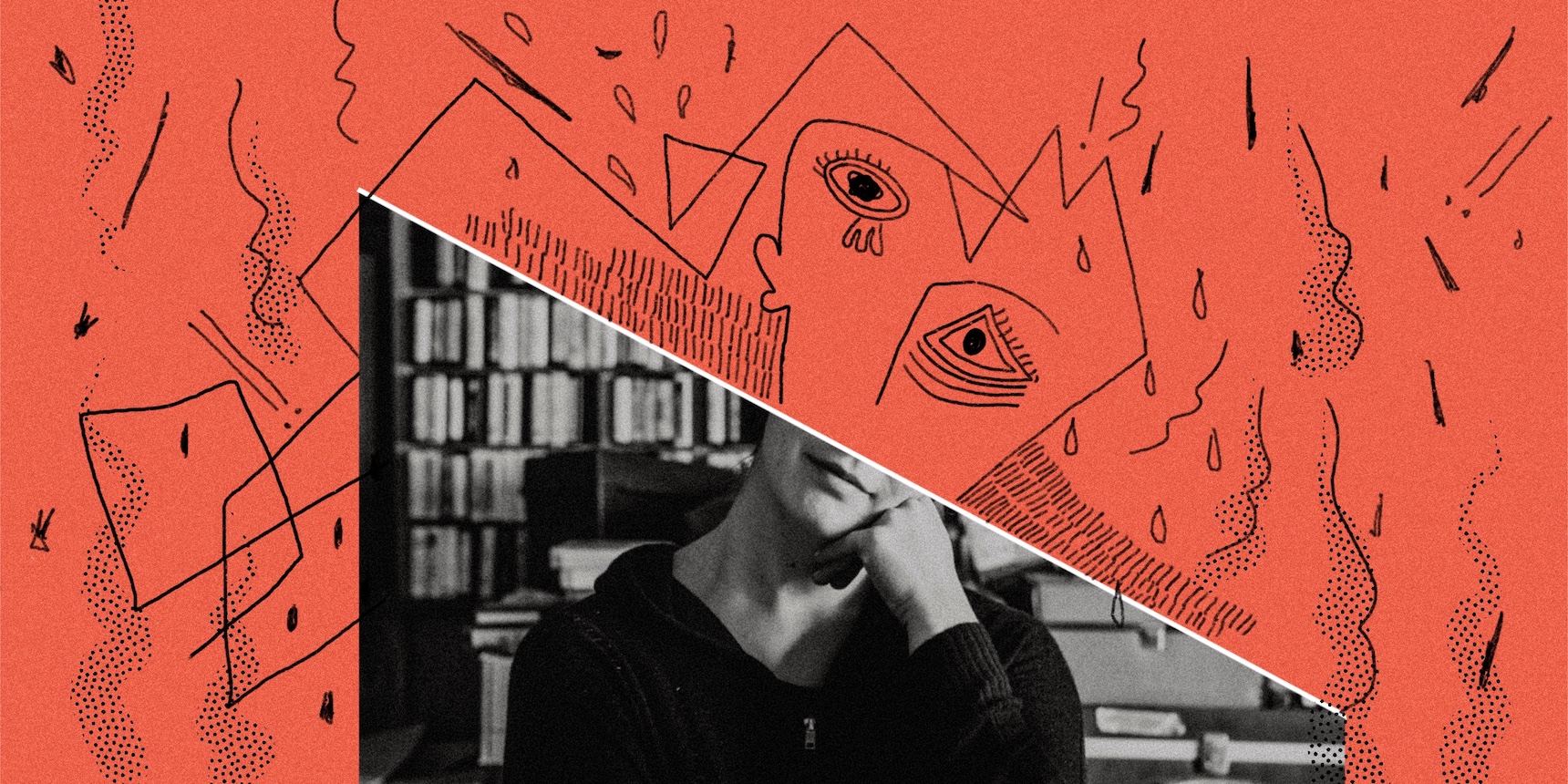 "One day I just got up and left. I left everything behind — my children, grandchildren, my home, my work, and relatives and I moved to another country. I couldn't understand what was happening, only that I felt helpless and emotional. I was crying for no reason, I constantly needed to move, to leave everything, take nothing and just go." This is how 51-year-old Hasmik Sahakyan recalls her first year of menopause, revisiting the sweeping decisions she made at the time. "I was in an inexplicable state. Your body seems to boil over and you lose your self-control."
Without a clear plan, Hasmik left for Russia where she had relatives. She moved from city to city, found a job in a field completely new to her and in the process tried to find herself again. 
"I was working in Kaliningrad and I met a couple. We got to talking and I told them that I had left my children behind and moved. They were very surprised and said they had been trying for a long time to give their children more independence and to live separately but had not been able to. They were surprised at how I did it. It was after this conversation that it dawned on me how I took such a bold decision and endured the difficulties. My husband had passed away years before and I was very attached to my children," says Hasmik and adds that maybe, despite the difficulties, it was an opportunity for her to do some soul searching, become physically stronger and return to her children as a better person. 
Hasmik remembers when her friends would tell her about the turmoil they went through during menopause and how it was difficult to make sense of what was going on. Her reaction at the time was disbelief that something like that would happen to women. Now, she is going through it herself. 
"It has been a year since it started. I've been through the hard part already, although some say it never goes away. At least the episodes are not that frequent anymore," says Hasmik. In the past year she has given up on some of her favorite activities: "I used to knit and sew and be creative. I've unfortunately stopped." 
Hasmik says she has not consulted a doctor and has refused to try medication for her menopause symptoms recommended by her friends. She tried to get through it on her own. 
"I wanted to self soothe, be calm, and put my issues with the past to rest and to forgive everyone. Being alone, far from home, and physically active helped a lot," says Hasmik. "I used to avoid talking about menopause."  Now she understands there is no shame in what she was going through. Menopause should be spoken about openly and society should be understanding, she says. 
Depression: Unavoidable?
Menopause is a natural biological process; the time that marks the end of a woman's menstrual cycle and is diagnosed after a full year without a period. Symptoms include hot flashes, chills, mood changes, night sweats, vaginal dryness, weight gain, thinning hair and dry skin.
According to some studies, around 60% of women go through menopause with light symptoms, 20% experience acute symptoms and 20% may not experience any symptoms at all.  
Gynecologist Armine Hovhannisyan says menopause may revive mental health issues for women who have suffered from them before. "It is important for women to be aware that they are experiencing severe symptoms of menopause," Hovhannisyan explains. "It is also important to seek specialized help to manage their symptoms and avoid further complications."  
Psychiatrist and psychotherapist Tatev Khachatryan notes that for women in particular, mental health is directly affected by hormonal imbalances, and because hormones undergo a considerable shift during menopause, many mental health issues begin to become more apparent in this period.
"One of the symptoms is depression, which is more likely to manifest if the woman has had menstrual complications or postnatal depression. During a woman's climacteric period [the period includes perimenopause, menopause and postmenopause] the probability of depression is high among women who have childhood trauma and have been in abusive relationships," says Khachatryan. She also cautions those who have schizophrenia in their family history to be attentive to symptoms at this stage in their lives. Khachatryan points out that, for schizophrenia, there are different peak timelines for different age groups. For women, menopause is a time when hormonal imbalances can increase the probability of schizophrenia. 
Associate professor of psychology, and psychotherapist Mane Hakobyan explains that, as with any biological change, menopause brings about challenges in a woman's life. Symptoms of tension, anxiety, uncertainty, feelings of hopelessness and helplessness can be common.
"A woman going through menopause is faced with several unwelcome realities. She can no longer get pregnant and have children, and she is faced with old age, which is associated with death. Menopause is the end of her reproductive life, and symbolically it is a loss that brings about feelings of grief. As with any form of grief, it can eventually evolve into acceptance or it can last and turn into depression," says Hakobyan. A person's ability to do the work needed to confront and accept the changes brought about by menopause also affects the manner in which they experience menopause, Hakobyan explains, adding that, therefore, the emotional impact of menopause is very individual. 
According to her, some are capable of doing that internal work on their own, and some would need a psychologist's support. Such guidance would help in redefining one's value system, worldview, beliefs, and finding new meaning in life.  
Armine Sargsyan, 67, recalls that at the onset of her menopause, she did not understand what was happening to her, despite being a health worker and having some knowledge about menopause. 
"Many women going through menopause seek medical help and are absent from work for months," Sargsyan says. "Having witnessed this among others, I thought I was lucky to be taking this relatively well. But this was not really the case. In reality, I could not understand what I wanted, my productivity dropped, I was tired, and I had headaches, nausea, and blood pressure fluctuations." Sargsyan says at first she thought the symptoms would end because they were being caused by the weather. But she was going through menopause — which lasted for eight years. 
Sargsyan says, years later, she still suffers from hot flashes. 
"We would be sitting at work with my female colleagues, and they would notice that my face had gone all red. I would wash my face, go outside for a stroll to take in some fresh air and get back to work. I thought it was good that I had no male colleagues around to see this, that it would have been embarrassing. We were all women, we looked after one another. Fortunately, at that time, my husband was working abroad, so I was more comfortable," says Armine laughing. But she also recalls incidents when, following blood pressure fluctuations, she would fall and hurt herself. 
Despite this, Armine did not see a doctor and tried to manage her symptoms on her own. She says walks in the fresh air helped her a lot. 
Psychologist Astghik Shanazaryan says that during menopause, women find themselves in an unfamiliar situation, when even the smallest thing can get under their skin, affecting their mood and state of mind. 
"Women need to learn to manage their feelings. They should understand that the circumstances are temporary. Loved ones should be understanding and not add to her stress," says Shanazaryan, who also recommends that women going through menopause keep a journal and take notes. Shanazaryan says if one notices that episodes of depression are becoming frequent, they should seek professional help. 
The Time to Speak Out 
Shanazaryan points out that, more often than not, women going through menopause seek professional help when their condition has deteriorated to the extent that it is affecting not only them but also those around them. However, she says that cases when people come in regarding a specific mental health situation but in the process of therapy it emerges that the cause is menopause, are also common.  
Doctors and psychologists alike notice that while menopause is a taboo subject and not something openly discussed in Armenian society, in recent years, the situation seems to be changing.  
"We have now started to talk about it. Doctors are discussing it among themselves, NGOs are talking about it as are some bloggers and this is very positive," says Hovhannisyan. She points out that as women constitute over 50% of the population and are a considerable part of the workforce, menopausal symptoms can affect economic productivity. It is thus important that not only women be better prepared for this change in their lives but also their family members, so that they can be helpful and supportive in the process.  
Hovhannisyan also notes that women now are more likely to see a doctor. "I talk about it on social media often. Some of my followers even send their mothers [for treatment] and that is great. The aim is to help improve a woman's quality of life," she says.
According to psychiatrist Khachatryan, mental health has only recently begun to be prioritized as a health concern in Armenia and women consulting a specialist for menopause are still rare.  
"Going to therapy during menopause, unless there are underlying symptoms of depression, is still very rare. Usually we see women who already have clinical depression and anxiety. After tests and the completion of a patient's case history, we may conclude that the issue is induced by menopause. The first question we then ask is: 'Have you seen a gynecologist?'" Dr. Khachatryan says it is important to coordinate therapy in conjunction with gynecological care because hormonal imbalances are possible.
Khachatryan says people need to prioritize their mental health more. She also says that there is no point in being ashamed, even as people still dismissively say things like "Well, she is menopausal," diminishing the impact of this very serious time of change in every woman's life.
In Lieu of a Conclusion 
It is important to know that pregnancy is not impossible when a woman is perimenopausal, a time when a woman's fertility is declining, but she could still conceive.
Susanna, 46, understands this only too well.
"I used to always have a couple of extra boxes of sanitary pads around, and after not having my period for a couple of months, I gave them away to my friends and bragged about how I didn't need them anymore," Susanna recalls. "I was also thinking I finally didn't have to worry about protection during intercourse." 
After nine months of amenorrhea, Susanna, while getting back lab results needed for a nose operation, caught her doctor's perplexed look. "You are pregnant, don't you know that you can't have this operation during pregnancy?" the doctor said. Susanna recalls how she and her husband stared at each other in disbelief. 
Additional tests confirmed that Susanna was 14 weeks pregnant. 
"I had felt off but assumed that it was menopause. I was shocked to hear that I was pregnant," says Susanna. "At the time, my youngest son was already 17 and we had no plans to expand the family. But then we thought, 'since we conceived, then let's welcome a new child.'"
Susanna says now, at this age, she has newfound energy with her new baby.