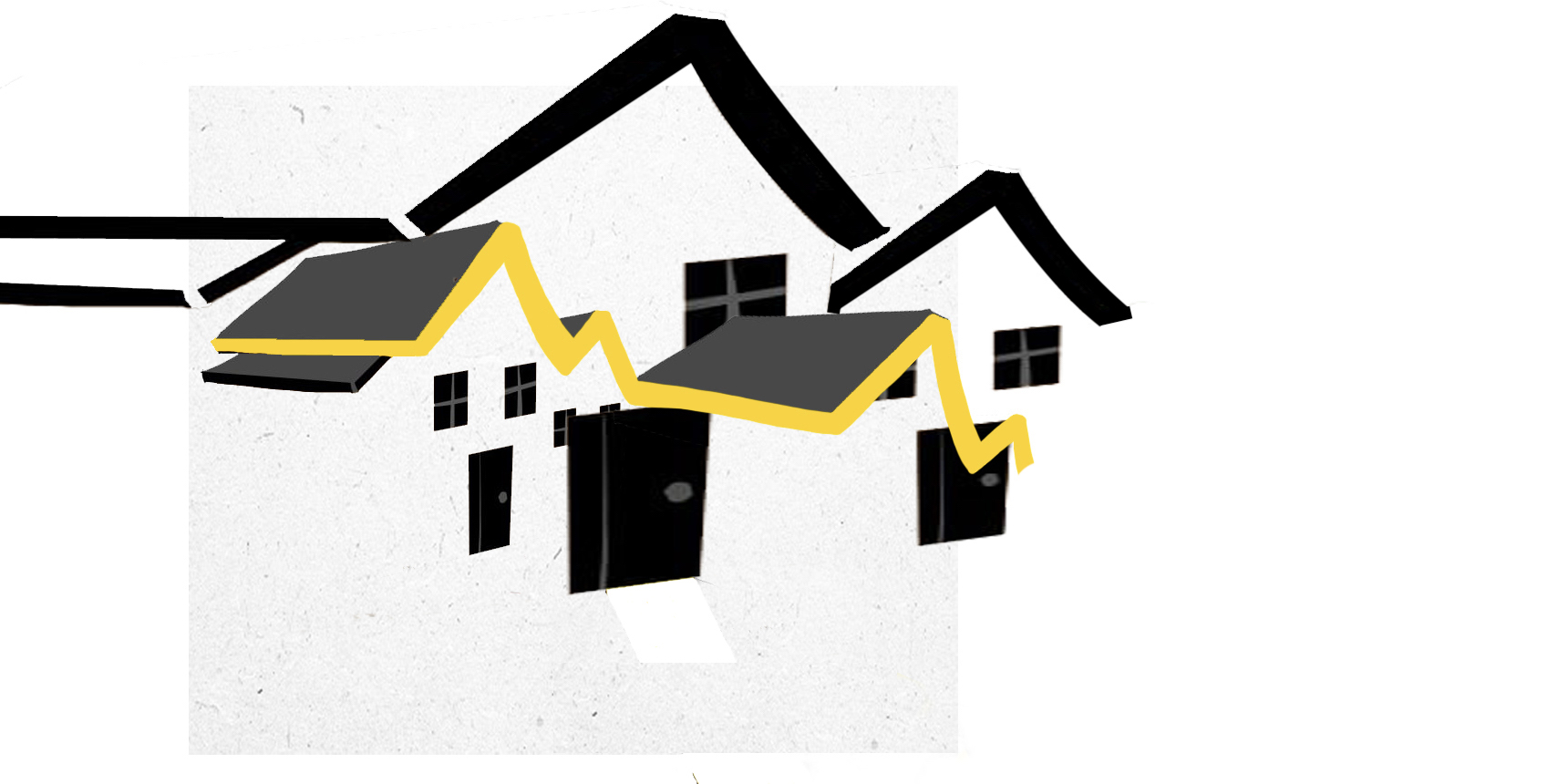 Late in the evening of March 8, 2023, a man went to his ex-wife's parents' house. Cursing from behind the door he threatened, "Open the door or I will slaughter you. You know very well… I will take the child from you." He proceeded to hit and break the living room window with a beer bottle. This is just one episode in a series of threats that he subjected his ex-wife to after their divorce, as described in the verdict of the First Instance Court on November 17, 2022.
During court proceedings, Susanna* testified that her husband was an alcoholic who frequently fought with and physically abused her. Eventually, she filed for divorce, and relocated to her father's house together with her children. 
Fifteen days later, when her ex-husband arrived, punched the door, and threatened to kill her, she went to the police. She considered the threats to be credible due to her ex-husband's prior conviction of stabbing someone.
The police intervened and issued an urgent restraining order for her ex-husband to stay 100 meters away from her for 20 days. Despite this, he continued to send threatening and abusive messages to her, and even physically assaulted her at her father's house. He also hit her parents, broke windows and flower pots, and once tried to run her down with his car.
Susanna told the court that she was ashamed to report incidents to the police, as her ex-husband would call her multiple times a day. She did not sleep for months and lived in constant fear.
In court, the man admitted to the charges against him, including violating the police's restraining order. He was sentenced to 2.5 years in prison and fined 500,000 AMD.
Zaruhi Hovhannisyan, a human rights activist and public relations officer of the Coalition to Stop Violence Against Women, explains that the police often fail to oversee the implementation of preventive decisions in domestic violence cases.
"For example, in our practice, women often call the police to report that their abuser is still near their house or has come to their workplace again," says Hovhannisyan. "These reports are recorded as violations."
Arman Gharibyan, the head of the Power of Law NGO and a human rights activist, also notes that preventive measures are often ineffective because perpetrators deliberately violate them, and it is not always possible to prove these violations in court. 
However, the National Assembly adopted a new legislative regulation on March 22, 2023, which plans to introduce electronic GPS bracelets to monitor the movement of perpetrators of domestic violence.
"The introduction of electronic devices does not mean that there will no longer be violations, but it will make proving them in court much easier," says Gharibyan. "Currently, police require victims of violence to provide evidence that their abusers have approached them."
Preventive Decisions
The Law "On the Prevention of Violence in the Family, Protection of Persons Subjected to Violence in the Family and Restoration of Solidarity in the Family" establishes three types of preventive decisions.
A warning is issued by a police officer when a case of domestic violence is determined by the police for the first time, the incident has no criminal elements, and there are no grounds for an urgent intervention.
An urgent intervention is taken by a police officer when there is a reasonable assumption that a member of the family may repeat or continue violence against another member.
The maximum term for this decision is 20 days. In addition to other restrictions, the decision may require the abuser to immediately leave the vicinity of the victim and not return for a specified time period, not visit them or any persons under their care (such as children or elderly parents) at their residence, place of work, study, recreation or other places, and not come within a set distance of them.
A protection order is issued to safeguard victims of violence and those under their care, and to prevent future violence within the family. This decision is made when the victim of violence, or a support center with their consent, applies to the court.
This protection order remains in effect for a maximum period of six months and can be extended twice for up to three months each time. Among other restrictions, the abuser may be required to immediately leave the vicinity of the victim and not to return for a specified time period. They may not visit the victim or persons under their care at their residence, workplace, school, recreational areas or other locations and they are prohibited from coming within a set distance of them. 
Violating urgent intervention and protection orders is a crime. According to Article 508 of the Criminal Code, failure to comply with these decisions is punishable by a fine of up to ten times the monthly income of the person who committed the crime, or by restriction of freedom for a period of up to one year (if the person is under house arrest but is not separated from their studies or work) or a maximum of one-year imprisonment.
The New Legislative Regulation
According to the new law, police officers can use electronic surveillance tools to enforce preventive decisions. The procedure for using and financing electronic devices, as well as managing the database of the surveillance system and using its data, is defined by the government's decision.
The final provisions of the new law state that the government must adopt this decision within six months of  the new law being officially published. The new law will come into force on the same day the government's decision comes into force. It should be noted that neither the government's decision nor its draft has been circulated yet.
The new law stipulates that when using electronic surveillance, any possible negative impact on a person's personal and family life should be minimized. All data must be destroyed within three working days after the measure is executed, unless a new offense has been registered. In this case, the data is stored until the end of the criminal case investigation.
Numbers and International Experience
According to Armenia's Ministry of Internal Affairs, there were 1,547 reports of domestic violence in 2022. Of those, the abuser was warned in 556 cases, an urgent intervention was made in 619 cases, and six protection measures were issued by the court. Additionally, 1,175 abusers were registered. Deputy Minister of Internal Affairs Arpine Sargsyan announced this information when presenting the new draft law in the National Assembly.
Sargsyan explained that the experience of the U.S., Canada, France, Spain and Georgia, the latter which has been using electronic surveillance devices since 2017, was taken into account when introducing the electronic surveillance system in Armenia. The study showed that devices working with GPS tracking systems can quickly monitor the movement of an abuser and enforce preventive decisions, helping prevent future cases of violence.
Sargsyan stated that 200 sets of electronic bracelets will be acquired for the  new system. The cost of each set is around 2.8 million AMD, making the total cost about 560 million AMD. 
The Issue Remains Unresolved
Zaruhi Hovhannisyan notes that the effectiveness of this system will become evident through monitoring.
"But the important thing is that fighting against domestic violence requires more than just one step. Instead, interlinked and comprehensive changes are necessary," Hovhannisyan explains. "If we make progress in one area and not in another, there will be no overall progress." She also emphasizes the importance of training judges examining cases related to preventive decisions, so they can make perceptive judicial decisions. 
She gives an example: an abuser applies to the court, demanding to cancel an urgent intervention made against him. The court complies, ruling that the police officer did not listen to him and the victim equally. However, Hovhannisyan points out that in such cases, the police officer's priority should be to quickly respond to and protect the victim from further violence, rather than collecting testimony equally.
Hovhannisyan's observations of court cases have shown that the majority of appeals against preventive decisions in 2018-2022 were approved by the courts. She believes that if electronic surveillance devices are introduced, violations will be easier to register, and appeals to the courts will increase. Therefore, it is very important to train judges on the issue.
*Name has been changed to protect the identity of the survivor of domestic violence.