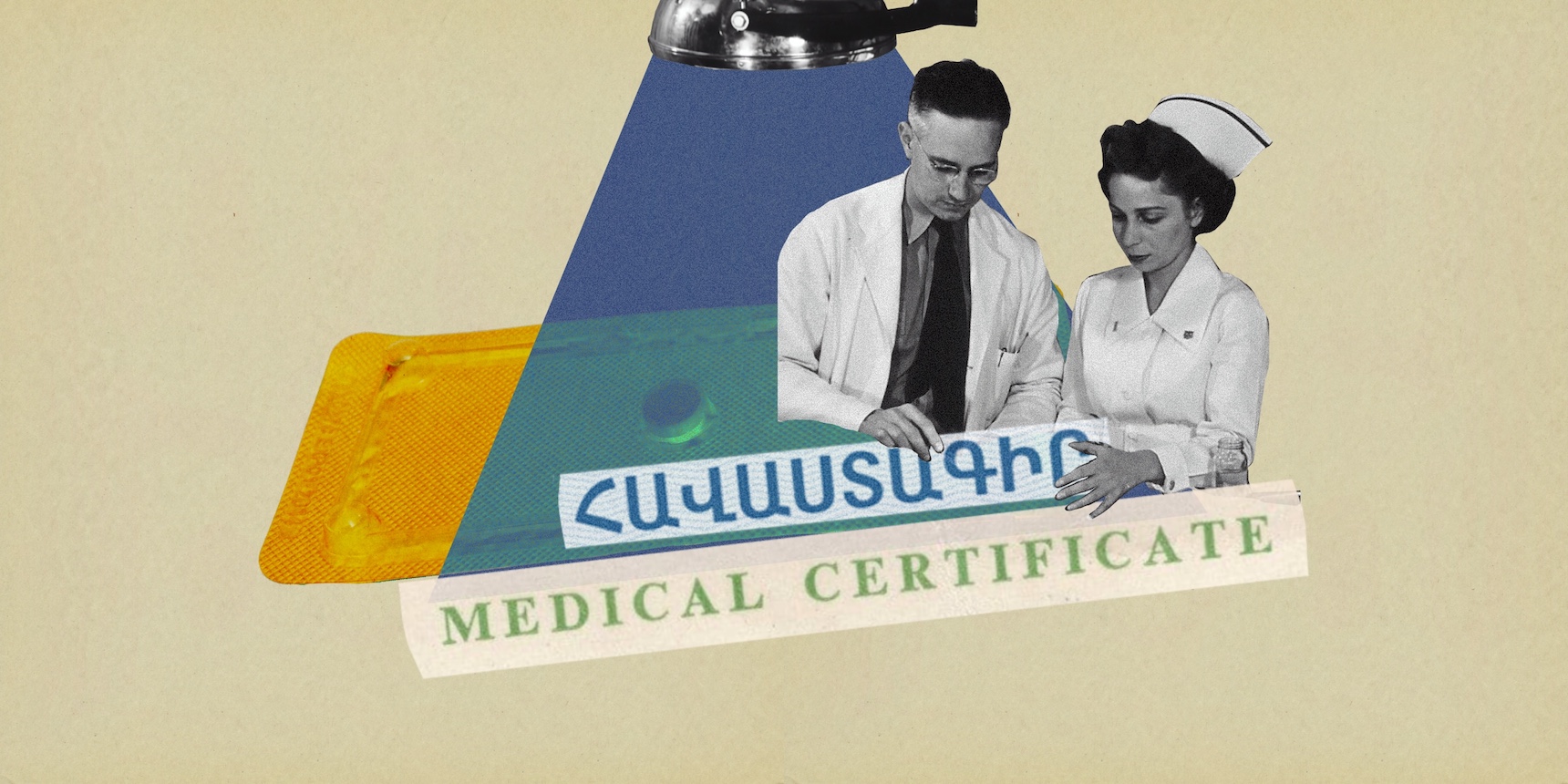 Starting on January 1, 2023, healthcare workers must undergo a licensing process to work. The certification system was introduced in May 2016 when amendments were made to the Law "On Medical Care and Services of the Population".
There are two types of licenses: one for new medical school graduates as first-time professionals, and another for experienced professionals, also known as a continuing professional development license.
The Continuous Professional Development (CPD) license ensures the constant development of the professional abilities, capabilities, and skills of medical workers. This involves regularly attending training sessions and earning credits, as well as engaging in professional activities. A medical worker can obtain a CPD license or certificate only after gaining sufficient work experience and earning enough credits.
The law stipulates that every five years medical workers must receive a CPD license. This means that the first and second stages for certification should have taken place in 2021 and 2022. "However, due to the coronavirus and the war, when the healthcare system was overloaded, the deadline for the first two certification stages was extended until 2023," explains Lilit Harutyunyan, Head of the National Center for Professional Certification of the National Institute of Health.
The certification process for the first round began in June 2022 and ended on January 1 of this year.
Requirements for Certification
Medical professionals can obtain a medical certificate or license if they have worked in their field for at least three of the past five years and have earned the minimum number of required credits according to the law.
The number of credits required for different groups of healthcare workers varies. Senior healthcare workers must accumulate 220 credits during each five-year stage, except for pharmacists who need to accumulate 160 credits. Regular healthcare workers must accumulate 140 credits, except for pharmacists who must accumulate 100 credits. Junior healthcare workers do not go through the CPD process and do not receive a license.
The law defines three types of CPD: theoretical, practical, and self-development. The development of theoretical knowledge involves participation in various professional courses and events. Practical knowledge, on the other hand, requires participation in events that have a practical component. Self-development involves participating in remote or online courses, as well as publishing and presenting research.
Medical workers are required to accumulate a minimum amount of credits within five years, as well as to obtain at least five credits of each type. For example, a doctor can complete their required 220 credits with five self-education, five theoretical, and 210 practical credits. This requirement is stipulated in No. 20 Decree of the Minister of Health, which was issued in 2019. The second appendix of the decree provides the procedure for calculating and awarding credits.
How Credits Are Accumulated
Lilit Harutyunyan says that medical workers can accumulate credits by participating in training courses in Armenia and abroad or by publishing research. "One credit received from abroad is equivalent to one credit," she explains. "Additionally, if a medical worker participates in various non-accredited professional programs at universities or research centers, a certain number of credits can also be awarded to them."
According to the Health Minister's decree on credits, medical workers who have participated in non-credit training courses abroad will receive one credit for every hour of training, similar to accredited programs. If the certificate of participation does not specify the number of hours, then four credits will be awarded for each day of training.
Research can help medical workers earn a significant amount of credits. For example, a candidate's dissertation may earn 180 credits, a doctoral thesis may earn 220 credits, and the publication of a textbook or monograph may earn 120 credits. The publication of peer-reviewed scientific articles may earn between six and 36 credits, depending on the impact factor of the journal where the article is published.
According to Harutyunyan, some medical workers have accumulated 700-800 credits — several times more than the required minimum, and have not encountered any difficulties in obtaining a CPD license. However, extra credits they have accumulated will not be transferred to the new stage of certification. These medical workers will need to begin the accumulation of credits anew over the next five years.
On the other hand, there are also medical workers who have not yet received their licenses. According to the National Institute of Health, 33,000 out of the 35,000 medical workers have received their licenses, meaning that around 2,000 healthcare workers still do not have a license.
When Healthcare Workers Don't Have Enough Experience or Credits
According to the law, healthcare workers who do not have the required three years of work experience must pass a test. They also have to pass this test if they have less than 70% of the required credits and less than three years of work experience.
The testing procedure is stipulated in Government Decision No. 1369, which was passed in 2021. The test includes 100 questions that the healthcare worker must answer in 90 minutes. To pass, test takers must answer at least 80 questions correctly.
According to the 28-N Decree by the Minister of Health issued in 2022, a healthcare worker is denied a CPD license if:
Their submitted documents are fake;

The profession specified in their application does not correspond to the profession specified in their university diploma or in the CPD certification document;

The applicant has not completed the required number of credits;

The applicant has not worked in their profession for at least three years in the past five years and has not passed the test mentioned above;

CPD credits were provided by organizations that are not on the list of organizations outlined by the Law "On Medical Care and Services of the Population";

Their submitted CPD credits were not accumulated from all three types of CPD activities (theoretical, practical, self-education, and self-development).
The healthcare worker can appeal the denial of a CPD license through administrative or judicial procedures.
When Healthcare Workers Are Not Licensed
A healthcare worker working without a CPD license will be fired in accordance with the Law on Medical Care and Services of the Population.
According to Article 47.9 of the Code on Administrative Offenses, a fine of 300,000 AMD will be imposed if a person without a CPD license is employed. If the same offense is repeated within a year, a fine of 600,000 AMD will be imposed.
In other words, healthcare workers without a license lose the right to work. However, they may still be able to accumulate credits and apply for a license in the future.
According to Article 34 of the "Law on Medical Care and Services of the Population," healthcare workers who have not yet accumulated 70% of the minimum number of CPD credits in the last five years must supply the amount of insufficient credits. 
Regardless, Harutyunyan explains that healthcare workers without a license as of January 1, 2023 can still accumulate credits and apply for a license once they have the required amount of credits. However, their credit accumulation will not be considered to have started in 2016, but in 2018. This means that credits accumulated before 2018 will not be counted.
Systemic Problems 
Gor Babajanyan, a dentist, has identified issues in the law and proposes changes be made. He points out that while judges in Armenia receive a salary of 1 million AMD and free training, healthcare workers are often told that there are no resources available for their training and must pay for it themselves. He sees this as a form of discrimination.
Babajanyan suggests that if the state requires healthcare workers to have at least 70% of the required credits and to pass a test, it should provide the opportunity to accumulate that 70% for free. "The National Institute of Health has a free training course through which you can collect 26 credits, but this is only two percent of the required credits," Babajanyan says. "Why can't they give more free credits? " He notes that those who provide paid courses are willing to provide as many credits as needed.
Babajanyan also says that the training provided to medical specialists is often more for show and not adapted to their needs. For example, a few dozen specialists may be gathered in a large hall and provided with out-of-date information or trained to work with state-of-the-art technologies without considering that these doctors may not have access to such equipment in their clinics. "I am in favor of patients receiving quality medical care, and healthcare workers should be trained and develop their skills," says Babajanyan. "However, the present system does not solve that problem."
Babajanyan suggests conducting free exams to inspect the knowledge and skills of healthcare workers. These exams would genuinely provide an opportunity to assess the level of work carried out by these workers. "Otherwise, it's like painting the walls of a third-level emergency building and calling it a renovation," he says.
The Need for Training
Free training courses and credit-receiving opportunities are rare, and not all professionals can accumulate the necessary credits through them. However, there are some valuable programs available.
Since the introduction of the certification system for healthcare workers, the Fund for Armenian Relief (FAR) has been working to ensure that healthcare workers from Armenia's regions and Artsakh are well-prepared. Specifically, HOF organizes four-week training courses that award 93 credits to participants. "The trainings are completely free," says Hambardzum Simonyan, FAR Deputy Country Director and Healthcare Program Director. "Additionally, participants receive a stipend for food and transportation, and we also provide apartments for rent."
Simonyan, a pediatrician who worked in a regional hospital years ago, believes that implementing legal regulations is important for ensuring that healthcare workers receive regular training and development. "This was the first attempt, and it was important to learn from it," he says. "We are already noticing both large and small problems that must be addressed before the five-year stage is over."
According to Simonyan, the biggest problem has been that several healthcare workers did not have enough credits near the end of the certification period. This was particularly problematic for doctors in important positions who were the only specialists in their regions. They were required to collect a large number of credits with only two months left, and they did not know how to do so in time. "I don't want to blame anyone, but we need to learn from this. Directors of medical institutions should prioritize the training of their specialists and be aware of their progress and the procedures they need to follow. This should be as important to them as the budget, staff positions, and other high-priority issues. At the same time, healthcare workers should take more personal responsibility and be motivated to complete the necessary training themselves," Simonyan says.