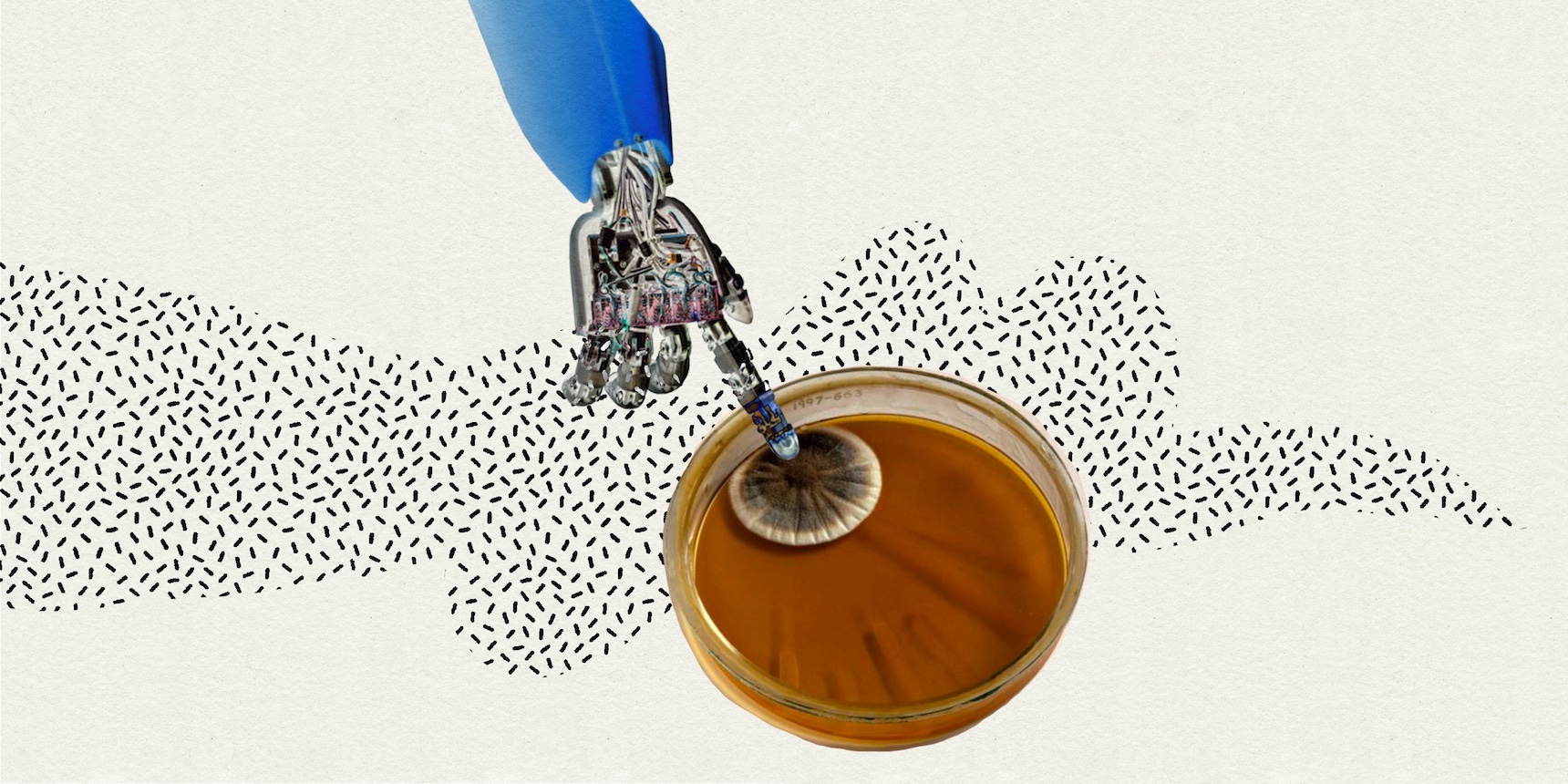 The takeaway from two days, 16 panels, and over 80 speakers constituting the 2022 Science and Technology Convergence Conference was resounding: advanced economies cannot be realized without active investment in the next generation of researchers, educators and entrepreneurs. Participants reinforced how a heightened commitment towards promoting partnerships between key actors in Armenia's innovation ecosystem—the state, academia, industry, and international organizations—is indispensable in ensuring resilient development. The title call for such "convergence", however, is hardly a novel revelation. 
Resuming after a two-year delay due to the back-to-back blows of pandemic and war, this year's event similarly took place within a context of heightened urgency, in the immediate wake of Azerbaijan's recent large-scale attack against the sovereign territory of Armenia. While the momentum and optimism of the 2018 Velvet Revolution may have been subdued by successive security threats, doubling down on efforts towards science and technological development is an indispensible investment in the nation's future. The mission of principal organizer SmartGateVC's Catalyst Foundation to foster a "capable, unstoppable, and unbreakable" innovation ecosystem was strongly supported by international partners from the GIZ Foundation and the European Union's EU4Business initiative. When it comes to prioritizing scientific and technological development in Armenia, all were in agreement that the stakes are existential. 
Initiatives like STCC present the opportunity to take steps beyond consensus; mobilizing stakeholders towards realizing reforms necessary to achieving the vision laid out by more aspirational forums like Starmus or GIF. As multiple participants underscored, there's a stark difference between setting intentions and actually implementing them. Armenia's mission to become a global leader in science and technology depends on putting wisdom to work outside the four walls of a hotel conference room. 
Moving Beyond the "Back Office"
As with most conversations about science and technology in Armenia, recalling the glory of the Soviet legacy was a frequent topic of discussion. While the excellence in science and mathematics cultivated under the USSR constitutes a central pillar of Armenia's national identity, its reputation as the "Silicon Valley of the Soviet Union" has waned dramatically since independence. Rather than representing a hindrance, it can be an opportunity to build a new legacy in line with opportunities and demands of the 21st century, free from the insularity of the Eastern Bloc.
While Armenia has made great strides in securing an international reputation as a thriving regional hub for information technologies (earning its chosen nickname as the "Silicon Mountains") the country functions predominantly as a "back office"—to borrow phrasing from Leonid Kirakosyan, partner at global consulting firm McKinsey & Company. While an explosion of growth in successful startups is indisputable, he argued that Armenia is more accurately characterized as a global development and service center rather than a true nexus of innovation. Deputy Minister of High-Tech Industry Davit Sahakyan similarly reiterated that the country is overdue for a rebrand. What will it take for it to move into the "front office" of the world?  
Reforming Research and Education 
Fortunately, the foundation for this shift is already set. No one disputes the role of strong science in building a stronger Armenia, and the root of strong science is robust and forward-thinking research and education institutions. 
One of the leading institutions is the National Academy of Sciences, whose representative Dr. Artur Ishkhanyan acknowledged is actively reforming its Soviet-age structure. In addition to consolidating efforts of research institutions (of which there are currently 56) and increasing available resources, there is also a focus on expanding efforts to popularize science in society. Rather than being viewed as a noble silo, Dr. Ishkhanyan asserted, science should be recognized for its instrumentality in all areas of public life—the backbone to fighting local and global issues such as climate change. The fundamental research powering this endeavor will not happen through short term grants or mandates, but instead by ensuring that scientists have the support they need to spearhead and sustain more open-ended, long-term projects. 
The more holistic view of the role of institutions—that they should take an active role in mitigating the great challenges of our time—must also be extended to universities. Informed by decades of experience as a leader in higher education, former President of San José State University Dr. Mary Papazian spoke to the necessity of this transition in mindset––that not only does education in Armenia need to be research-based, but undertaken with problem-solving as a core ethos. As it stands, she argues, modern university education in Armenia is often indistinguishable from vocational training. Many university programs are tailored to meet ostensible labor market demands, such as knowledge of coding languages. While it's hard to invariably fault this posture towards pragmatism, it runs the risk of crippling the next generation's biggest asset: the capacity to think creatively. The attempt to churn out software developers en masse also ignores the pressing need for non-technical professionals integral to building and sustaining successful startups. 
The issue isn't that educators aren't capable, asserts Dr. Papazian, they just lack direction. On the education side, she posited that project-oriented learning should be implemented from the undergraduate level onwards, imparting students the experience of building project management and other relevant soft skills and competencies within interdisciplinary teams. On the research side, incentives should be aligned with interests of the faculty—leveraging the same interdisciplinary approach to bring clusters of scholars across different disciplines to think of solutions to pressing problems. At the most basic level, staff and faculty must be supported with competitive wages, access to funding and modern facilities, and also be encouraged to publish in international journals. An underlying theme of STCC was that the path to success is through prioritizing the cultivation of international partnerships. The world's brightest minds must be incentivized to research, educate, and invest in Armenia. 
Reversing Brain Drain
Luckily for Armenia, millions of diasporans across the globe represent a wider pool of talent, opportunities, and capital otherwise unreachable for a tiny landlocked state. While Armenia's small, tight-knit community is often advantageous, this window to the world is a key asset for expanding and enriching local networks. Despite the power of the diaspora, however, participants outlined how its potential is far from being fully leveraged across their respective fields. 
One of the most predominant impacts the diaspora has on homeland development is through establishing, moving, or investing in business ventures in Armenia. Lessons can be learned from Service Titan, an LA-based, Armenian-founded Unicorn that made it a mission to develop a presence in Yerevan. Co-founder and president Vahe Kuzoyan detailed that after two failed attempts, the company opened its Armenia-based office in 2019. Kuzoyan has stated that preventing a further exodus of tech talent in the country is one of the core aims of their move, and that the endeavor underscored the senselessness of isolating engineers from the rest of their teams. Good products can't be built without context, he added, nor the emotional connection to users and the purpose underlying the work they do. Rather than making big leaps, Service Titan's found success through building gradual momentum. 
Stakeholders, both public and private, must ensure that the right systems and processes are in place to encourage similar transitions. There needs to be a strong differentiation from philanthropy; setting the necessary conditions for investment to be motivated by rationality rather than emotion. The Office of the High Commissioner for Diaspora Affairs is charged with this mission, and it has spearheaded multiple programs aimed at coordinating and engaging diaspora potential in the homeland. A lot more remains to be done. Israel's diaspora engagement model, for example, blows Armenia's efforts to-date out of the water. 
As we have seen this year, sometimes there are unexpected shocks to the system. The recent influx of tech professionals uprooted by Russia's invasion of Ukraine has allowed Armenia to assess its readiness for accommodating this much-needed brain gain. One senior director at Yandex reflected that although he only moved because of the war, he was impressed by the high level of dedication and entrepreneurial spirit exhibited in Armenia. Another noted that while Armenia boasts many advantages, many families his company relocated to the country were dissatisfied by the quality of life. There might be a solid banking system—but no sidewalks for children to play safely outside without supervision. 
Challenges Inform Opportunities 
Some of the most well-known hindrances to Armenia's innovation ecosystem—small population and domestic market, disproportionate amount of juniors, and steady outward migration, can be reframed as opportunities: a push to build globally-relevant products, a steady stream of young talent, and a diverse network of diaspora professionals. The task moving forward is capitalizing on these conditions, mitigating the constraints that are harder to transcend. The conference highlighted two industries that are particularly poised for success: electronic design automation (EDA) and bioinformatics. 
Sedrak Sargsyan, Director of Development Engineering for Siemens' EDA division, noted how the past decades have seen an explosion in the semiconductor industry, and that it will continue to grow exponentially. While the building of chip fabrication plants requires considerable capital investment, Armenia is equipped with the relevant institutions, strong academic foundations, and devotion from the diaspora to make an equally substantial step into design rather than manufacturing. 
Founding director at the Armenian Bioinformatics Institute Lilit Nersisyan argued that data analysis is now indispensable to the future of biomedicine and biotechnology. The need for more bioinformaticians—the "translators" of data into new applications—is pressing. As with EDA, expensive equipment isn't needed to undertake cutting-edge research in an industry that will soon amount to trillions of dollars. 
Representatives from all industries emphasized that in the past, lack of investment and specialists was a primary challenge. Now, there's a lack of information: students aren't aware of career opportunities in emerging or seemingly less flashy fields. The need for increased exposure and education opportunities are sorely needed, as early as highschool, Nersisyan suggests. 
Sector-specific openings aside, another massive opportunity lies in leveraging international funding frameworks like Horizon Europe. Armenia joined as a signatory in 2021, opening up access to over €95 billion of EU funding for research and innovation in areas aligned with the UN Sustainable Development Goals. Participating STCC representatives from European development organizations called on Armenia to take full advantage of this scheme, enabling researchers and entrepreneurs to tackle common priority areas related to green and digital economic transitions.  
Advocating the "Entrepreneurial" State 
While calls for increased commitment, collaboration, and coordination mechanisms between the private, public, and academic sectors were largely in sync, one principal area of divergence among some speakers concerned the level of involvement the government should assume in achieving these ends. Should the state limit itself to removing barriers and responding to industry requests, or instead step in to help shape and co-create markets? The tendency to see the public and private sector as at odds in innovation—the former cast as bureaucratic and inhibitory to growth while the latter agile and efficient—is both counterproductive and inaccurate, argues economist Mariana Mazzucato. In order to promote the dual missions of green and inclusive growth, states must act "entrepreneurial" in their approach to promoting science and technology. 
The overall posture of participating Armenian government officials was split, but not necessarily opposing. One side painted the public sector as responsive, taking an individualized approach to problem solving. Deputy Minister of High Tech Industry Avet Poghosyan suggested that industry problems should be discussed on a case-by-case basis, underscoring the importance of efforts like the Gituzh initiative in developing new norms in private-public cooperation. The other side acknowledged that a reactive posture will not position Armenia as a leader amongst future-thinking nations. Speaking about Armenia's digital transformation agenda, Central Bank Deputy President Nerses Yeritsyan underscored the importance of rethinking organizational dimensions of growth, seizing the freedom to design new systems rather than replicating ones that did not work in the past.
Advisor at the National Center for Innovation and Entrepreneurship Vardan Gevorgyan outlined one of these opportunities––establishing a Technology Transfer Office that would help bridge the widening gap between science and academia and business and industry. One of key advantages of this effort—emphasized by some participants from academia—is funding research that may not have immediate commercial viability and protecting intellectual property rights when it does. While institutions are often constrained by the need to validate their research activities with a clear bottom line, governments have the freedom to invest in more experimental initiatives. The ultimate value of R&D isn't only about cashing in, but also about the spillover effects into all levels of society. Many of the fundamental technologies behind the most influential innovations of our time—including the internet—were enabled through public support.
Some innovation scholars argue that the government should serve a dual purpose: promoting "agility" through enabling exploratory ventures and deftly navigating uncertainties in the short term and ensuring "stability" by mitigating risk in the long term. Ultimately, identifying how the public sector can be a productive player in Armenia's innovation ecosystem is a crucial task moving forward. In order to do so, it is necessary that stakeholders speak the same language and are united through clear and common goals. The legitimacy of a dedicated, creative bureaucracy could be the best guarantor of this aim.
Looking Forward
STCC highlighted the inherent duality of many dimensions of Armenia's high tech development; its past informs the future, the global will serve to empower the local, and the biggest challenges also reveal the greatest opportunities. Nations around the world must rise to adapt to rapidly changing paradigms, or risk waning relevance on the international stage. To draw parallels with the startup community, this imperative is often framed as "innovate or die." In Armenia, that warning takes on a darkly literal dimension. 
Despite leading the region in many progressive metrics, the past few years have reinforced how peace isn't something the country can take for granted. Armenia's primary task is to cultivate optimal conditions for innovation in spite of, or rather because of, external threats, and that will take conscious architecting. STCC proved that the foundation is set, the scaffold is solid, and stakeholders are ready to build the future of Armenian science and technology. But the strength of the resulting structure is dependent on the quality of its blueprint. The vision is there––it's time for a national strategy to lay it out.