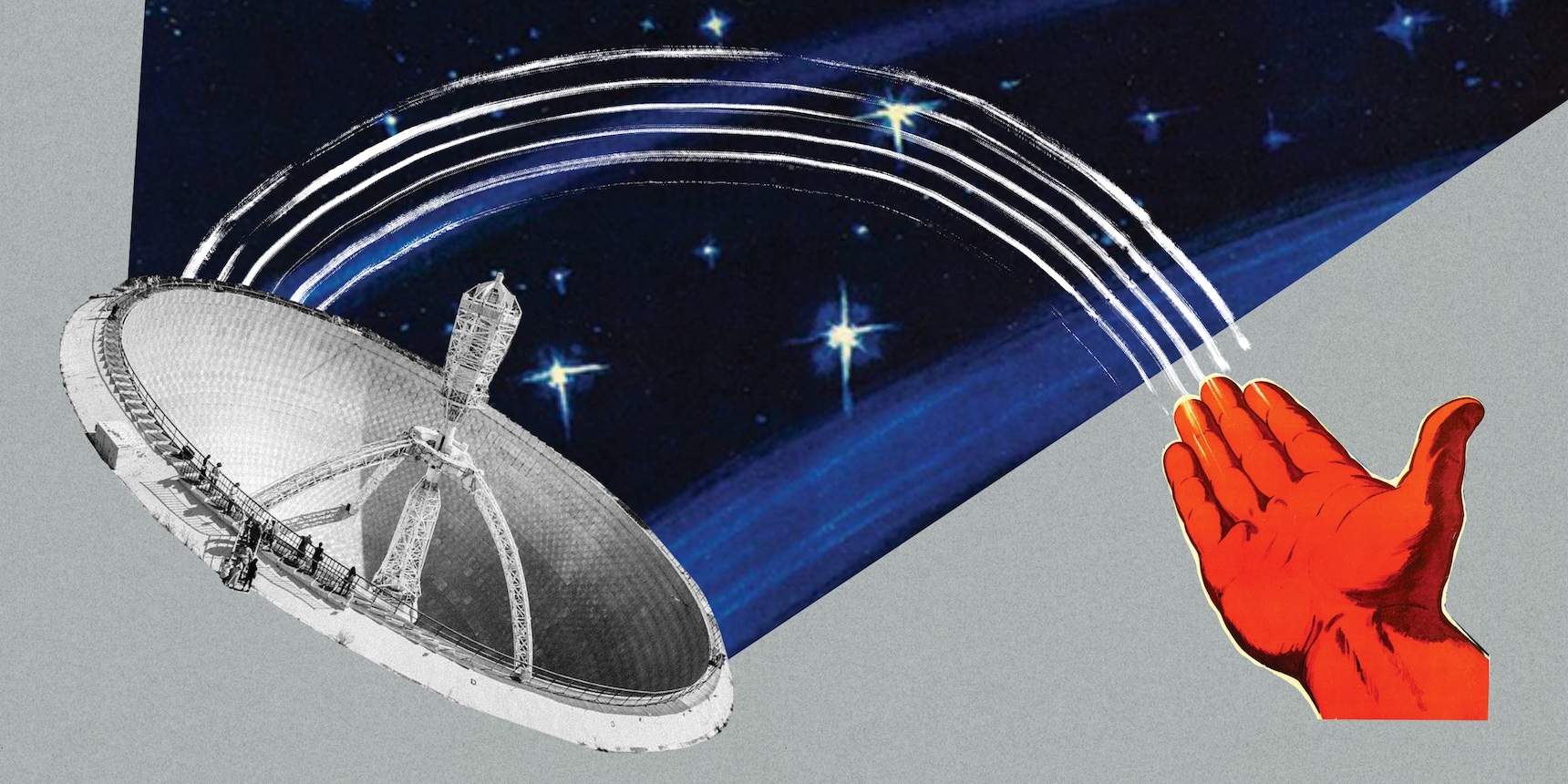 Since the founding of Byurakan observatory in 1946, Armenian astrophysicists have had their eyes trained on the night sky. This September, as Armenia celebrates the closing of Starmus, a global festival of science communication and art, the rest of the country seems to be following suit.
Once a center for scientific discovery in the former USSR, Armenia has since experienced stagnation in scientific growth, innovation, and funding. Events like Starmus are however breathing life into those channels and positioning the country for a resurgence in scientific education and development. 
As Armenia continues to face geopolitical threats from neighboring Azerbaijan and indifference from the rest of the world, this movement helps strengthen Armenia and its economy, and advances its position on the global stage. Still, the scientific ecosystem is not without its handicaps, from an aging pool of scientists to a lack of government policy and funding.
Science in the Armenian SSR
Situated on the southern slope of Mt. Aragats, the Byurakan Astrophysical Observatory might seem to be little more than a relic of Armenia's scientific heyday, attractive today to the general public chiefly for the Soviet appeal of its domed chrome towers. But at its height, it was considered a major center for astronomy in the USSR. 
Under the leadership of world-renowned Armenian scientist Viktor Hambartsumyan who founded the observatory in 1946, the astronomical discoveries realized in its halls proliferated, including the Markarian, Arakelian, and Shahbazian galaxies, special star clusters, over 1,000 flare stars, dozens of supernovae, and hundreds of cometary nebulae. The 1965 Markarian survey, which was conducted over a period of 15 years is considered one of the most important achievements of 20th century astrophysics. In 2011, it was included in the UNESCO "Memory of the World" international registry, which lists documentary heritage items considered to hold outstanding universal value.
According to current Director of the observatory and lead scientist Areg Mikayelyan, Byurakan was known for discovering new, previously unidentified objects in space and determining which findings merited further research. This provided an important service to smaller observatories in other parts of the world, which do not have the technological capacity to discover new objects, but investigate the details of those already discovered.
In this endeavor, Byurakan was well-equipped. It once boasted one of the biggest telescopes in the Soviet Union, the 2.6 meter Cassegrain telescope, which, at the time of installation, was the seventh biggest in the world. 
Just across the gorge where Byurakan is perched in the neighboring village or Orgov, there is the Orgov Radio-Optical Telescope, proposed by Armenian physicist and engineer Pari Herouni and commissioned by the Soviet Union in the 1970's. Once considered one of the most powerful radio telescopes in the world, it was built to capture and decode radio signals from space, searching for signs of life beyond our world.
In their prime, Byurakan and Orgov were bastions of scientific research and discovery in the Armenian SSR. 
Obstacles to Science in Armenia
Armenia's science sector took a major hit with the collapse of the Soviet Union in 1991, which left the new country—and about a dozen others—scrambling to find its footing as an independent nation. Without funding, which the USSR had given liberally, there was no money for new equipment or for the salaries of state-paid scientists. The devastating Spitak Earthquake of 1988 and the six-year-long First Nagorno-Karabakh War would plunge Armenia further into economical turmoil. 
After the USSR fell, the radio-optical telescope at Orgov fell into disrepair, and although later restructured and updated, it has yet to be fully restored due to continued lack of funding. Byurakan, meanwhile, has remained open throughout the post-Soviet era, though that same lack of funding means much of technology has become outdated. The same 2.6 meter telescope has since fallen from seventh largest in the world to 45th. And it wasn't until 1996 that the observatory received computers – for reference, personal computers entered the market in 1977. Overall, the technical capabilities of Byurakan have remained relatively the same while the rest of the world seems to continue to advance.
Lack of funding doesn't just mean little money for equipment; it also means little money for the scientists working it. Mikayelyan notes that even today, he and his team of scientists receive meager salaries from a government whose budget for science has increased little over the years. Rubina Davtyan adds that the average monthly salary in Armenia in 2020 was 189,716 AMD, with scientists earning 100,000 AMD, "just over half of the average." 
With such little pay, it's no wonder Armenia's pool of scientists is growing older and smaller. Mikayelyan says that although Byurakan has a high percentage of "young scientists" (12 out of 35 scientists at the observatory are aged 35 and younger), compared to other institutions in the country, they still see Armenia's youth leaving Armenia to study and work in the West, where their scientific endeavors will be better funded. 
Manya Israyelyan notes that according to statistics, "the number of researchers involved in state-funded programs is roughly 3500," 2500 of which have PhDs, and 1000 of which are older than 65. According to estimates from Gituzh, an initiative led by high tech and business industry representatives to draw attention to the importance of science as the way towards economic and strategic development, this number keeps decreasing by around 200 every year.
Davtyan, who obtained her Bachelor's degree in physics at Yerevan State University, chose to continue her studies abroad, obtaining a Master's degree in Biophysics in Germany. She is now a PhD student at Lund University in Sweden, and voices her frustration that "it is nearly impossible to find a good position with a good salary" with her specialization and skills in Armenia. A common response she receives to this sentiment is that she'd better switch to a more lucrative profession in Armenia's tech sector, like computer programming.  
She says that many of her peers who graduated from universities in Armenia have probably felt that the knowledge they received is out-of-date when it comes to recent findings. "Sure, the laws of physics do not change over time, but the knowledge accessible to us is constantly updated, proven or rejected," she says. Davtyan believes that while she received a good background in physics and mathematics at Yerevan State, her knowledge on modern experimental methods was very limited. Furthermore, her cohort did not learn how to properly write scientific reports.
Move from the university level to the secondary and primary levels, and this perceived gap in STEM education widens. Gor Nazaryan of Teach for Armenia notes that there are almost 700 teacher vacancies around the country that force schools to discontinue certain class subjects. Around 40 percent of that gap is in STEM subjects like physics and mathematics, meaning thousands of children in Armenia are not receiving a well-rounded education. Without any early exposure to those subjects, children can hardly be expected to show any extracurricular interest in them.   
Positioning Armenia for a Comeback in Science
Teach for Armenia, a non-profit organization which trains industry professionals to teach their specialty expertise at rural schools which lack teachers with those specializations, is filling in that educational gap for some 30,000 students in 150 schools across 10 regions of Armenia and Artsakh. But as Gor notes, real change needs to come from the government. 
According to Manya Israyelyan's piece on Armenia's new science agenda, in addition to the country's crumbling ecosystem and small, aging base of scientists, there is an absence of a conducive policy environment. Garik Israelyan, astrophysicist and Founder of Starmus, stresses the need for a roadmap, a plan to "better integrate it [science] into the educational system." Davtyan adds that the overall public attitude towards science – those that dismiss science as ensuring poverty – needs to change. 
Through the work of science-driven initiatives, policies, and events, changes are coming. Take Gituzh, for example. Davtyan sums up their goals as the following: to persuade the government to increase public funding for science development programs, to encourage law-mandated and protected allocations for research and development, and to strategize on gaining and utilizing that coveted commitment from the government. Through their work, they emphasize the importance of fundamental and applied science by showing that hindrances to science do not just impact scientists, but the future of Armenia's development, economically and otherwise. 
According to Davtyan, the connection is simple: "fundamental science is vital for applied sciences to develop and stay up-to-date, and applied sciences are directly used in engineering and industry." That knowledge also transfers to the education of a generation of future scientists, who will have the foundation to build upon their mentors' work, and who can become engineers, applied scientists, or school teachers, applying those skills to different fields, directly improving the economy. 
Lack of modern scientific structure and an ecosystem conducive to new and innovative research, paired with little pay, has led to an exodus of scientists from Armenia that initiatives like Gituzh are trying to thwart. Furthermore, they want to see more young Armenians receiving PhDs in science and joining the scientific community. They also want the immigration of scientists to Armenia from abroad. With the proper investment, the latter could be fulfilled far more quickly than one might think. 
In the last year, the government has increased the budget for science by 2 billion AMD, and the 2022 budget will see another 10 billion AMD increase, comprising 25 billion AMD overall. With this money, the Science Committee of the Ministry of Education, Science, Culture and Sports was able to launch two grant programs, one of which has two components—LAURIK and CARIN—and which calls for young and mid-career researchers to apply to grants. The other program, ARPI, aims to engage researchers and professors from other countries in establishing and leading remote science labs in Armenia. Together, these two programs aim to facilitate scientific collaboration with experienced scientists and institutions abroad (including in the diaspora while engaging young researchers in and outside of Armenia. 
Mikayelyan also stresses the importance today of communicating and collaborating with members of the international scientific community, and considers his team of scientists at Byurakan active participants in that community. While the thriving science scene of the Soviet era led to remarkable feats of discovery at places like Byurakan and Orgov, the existence of the Iron Curtain limited discourse with the scientific community beyond the USSR. 
Starmus Takes the Stage
Complementing the government's recently launched programs encouraging communication and collaboration between science in Armenia and the world is Starmus, an international festival that celebrates astronomy, space exploration, music, art, and allied sciences while facilitating discourse among the world's greatest scientific minds. The festival held its sixth installment from September 5-10, 2022, in Yerevan and featured scientists, engineers, artists, and astronauts from around the world.
The main program consisted of lectures and panels with speakers from several areas of science and tech, with a special focus on astronomy, astrophysics, and space exploration. Big names in science like iPod inventor Tony Fadell, physicist and Nobel Laureate Kip Thorne, former NASA astronaut and SpaceX advisor Garett Reisman, and Apollo 16's Charlie Duke gave talks on technology synergies between Earth and space, gene therapy, and walking on the moon. 
Festival lectures were paired with nighttime concerts where musicians like Queen's Brian May and System of a Down's Serj Tankian shared the stage with favorite Armenian bands and musicians like pianist Tigran Hamasyan and rock folk group Nemra. Starmus's very own Garik Israelyan reflects that in the festival's beginning, few of these scientists had ever met because they came from different scientific disciplines. "At the first Starmus, they were so happy to network, to meet each other." He states that some 50 percent of the participants at this year's festival are repeat guests.
In a nod to the Soviet legacy of science in Armenia, many paid a visit to both Byurakan and Orgov. The lineup of speakers also featured Armenian names like astronaut Jim Bagian, President of the International Space Safety Foundation Michael Kezirian, and Garik Israelyan himself, to name a few, effectively bringing Armenia into the scientific conversation. 
Starmus' mission is two-fold: to connect scientists and musicians worldwide while inspiring and educating the next generation of explorers, researchers, and scientists. To this end, the festival featured two notable programs. The first, the Starmus Science Camp, was a four-day long event held at Freedom Square by the Opera House, where nearly 20 booths on subjects ranging from solar energy to artificial intelligence to physics to robotics were ready to fulfill the curiosity of thousands of children and adults alike. In the evenings, a line-up of local and foreign musical acts took the Starmus stage, from Katil to Lav Eli to the aptly named Tiezerq–the Armenian word for universe. Israelyan notes that school students made field trips to the camp, and "were queuing to visit the booths." 
The second avenue for youth engagement was the Starmus Armenia Outreach Program, which ran in tandem with the festival's regular programming, and saw scientists like Kip Thorne, Michel Mayor, and Garik Israelyan give lectures at some 20 universities and institutions in Yerevan. What's more, the students attending these lectures seemed to actually be engaged in the subject matter. Israelyan says that lecturers would return from the schools "super happy", saying that they were impressed with both the quantity and depth of questions asked.
While most of the lectures were given at universities and institutions in Yerevan, there were a other locations, like Gyumri, Vanadzor, and Debet village, where the COAF Smart Center fashioned a full-day open-air event complete with scientific lectures, a full musical lineup, a planetarium, an expo featuring products from local producers, and a stargazing party.
Children of Armenia Fund (COAF) was created with the mission of advancing rural communities in Armenia in education, healthcare, social and economic development. The Smart Center in Debet village works to fulfill the need for a high quality, well-rounded education, and offers 18 programs, including STEM subjects like engineering, programming, and agritech. 
COAF's David Manoukian says that when they heard Starmus was coming, they couldn't pass up the opportunity to bring it to the center. Doing so decentralized an otherwise Yerevan-based festival, creating opportunities for children in rural communities that can't travel to Yerevan to benefit from this celebration of science. At the same time, the event brought foreigners, people who have never been to Debet, boosting tourism in the region and increasing COAF's visibility.
According to Manoukian, over a thousand people came to COAF's Starmus event, including around 200 children from the surrounding beneficiary village. He, too, stresses the importance of communication and discourse, and believes that events like these allow for locals to meet new people, and open themselves to the world.
At once a product of Armenia's new found focus on science and an agent for its proliferation, Starmus has brought science closer to the forefront of the country's agenda. In the festival's opening ceremony, Garik Israelyan stated his belief that Armenia's future is in science and technology. "Armenia isn't rich in natural resources, but it is rich in people," he said. Israelyan hopes the festival will inspire the next generation of Nobel winners and leaders in science and tech. At a science camp booth sponsored by the American University of Armenia, a student named Ayesia expressed her excitement—and the excitement of her peers—to have Starmus in the country. She is part of AUA's first cohort of engineering majors, and dreams of becoming a space engineer. If the country continues working toward this structural rehabilitation of science, that dream might be more easily attained here in Armenia.