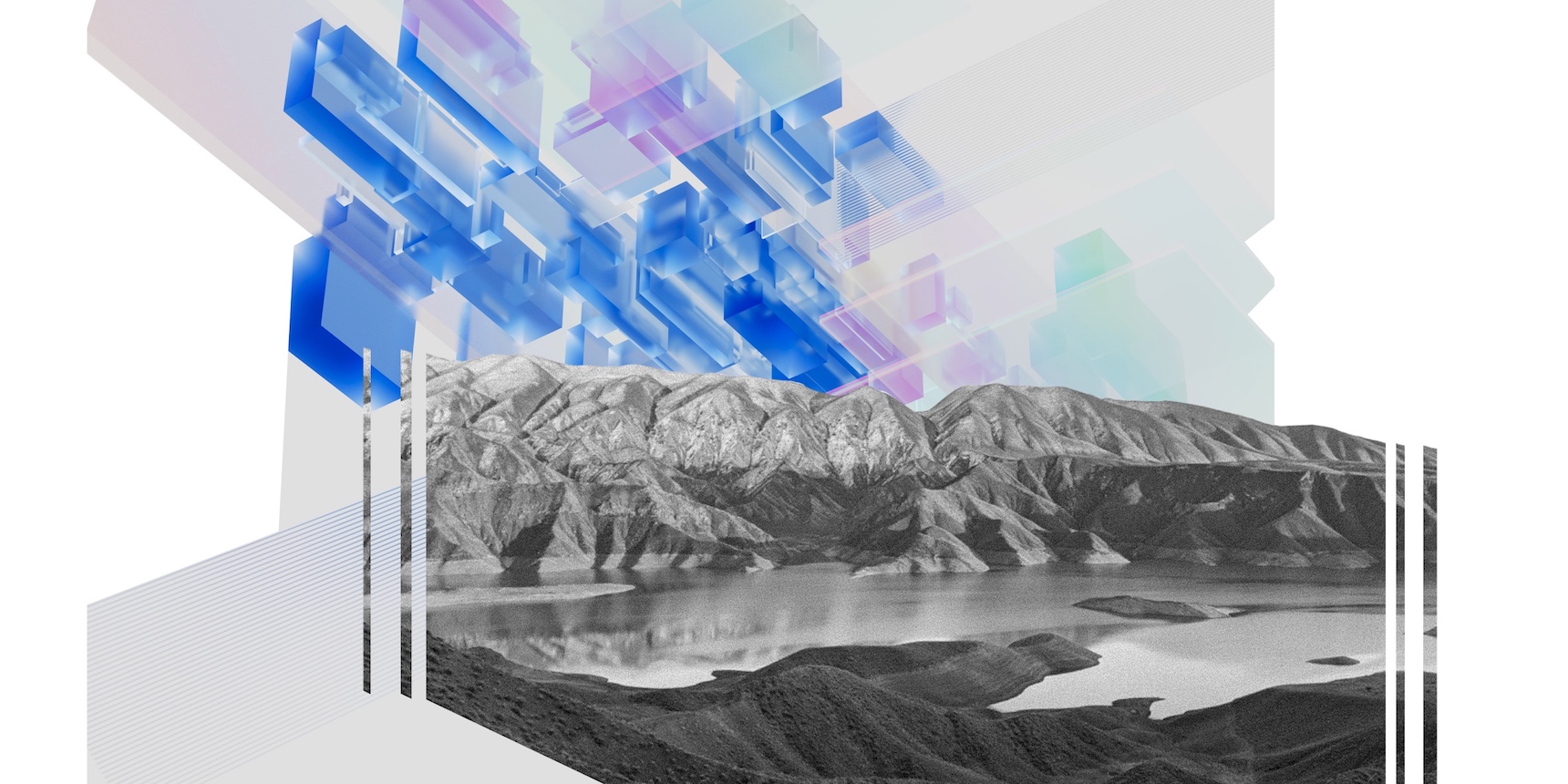 Artificial Intelligence is a term that—while thrown around liberally, few actually grasp the meaning of. This is largely a semantics issue rather than one of ignorance, as it has no universally accepted definition. Despite the relative ambiguity surrounding the hyped-up innovation, AI applications actively shape almost every aspect of our world. Often for the better but, if unguided, potentially much worse.
Exploring the emerging AI industry landscape in Armenia is an imperative step towards ensuring not only that the country is in a position to advance the benefits of the "ideologized" technology, but also the resolve to mitigate future risks. Ultimately, the sector must be empowered through coordinated public-private support of education, research, and policy initiatives. The alternative would not only be a missed economic opportunity, but would greatly harm the country's long-term security and development. Unlike many popular claims surrounding the promise of the tech sector, this one is far from hyperbolic.     
Loose Definitions, Strongly Held
While fascinations around "intelligent machines" have captivated minds for millennia—from ancient philosophers to science fiction authors, the notion that human cognitive capacity could be technologically replicated transitioned from fanciful to real during the mid-twentieth century. The origin story is often dated to 1950 when famed mathematician Alan Turing opened a revolutionary paper with the iconic query: can machines think? 
AI emerged as a research field soon after, when a group of computer scientists at Dartmouth College convened for a summer conference in 1956. Stanford professor and lead organizer John McCarthy is credited with coining the first definition: "the science and engineering of making intelligent machines." There is no shortage of subsequent descriptions, all plagued by the difficulty of defining "intelligence" altogether. 
Nevertheless, by the turn of the century an AI system would challenge the arguable epitome of human intelligence: chess. In a landmark 1997 match, reigning champion and Armenian household name Gary Kasparov famously resigned against his artificial opponent, the IBM supercomputer Deep Blue. The upset was a major milestone in the story of man versus machine, with AI emerging with renowned reverence.
The romanticism characteristic of early AI expectations was quickly usurped by the practicality of its more narrow specialization of performing specific tasks. In contrast, "strong" AI—or Artificial General Intelligence—harkens back to the originally ambitious conceptualizations of Turing and fellow visionaries: cognitive parity with humans. Most experts agree that despite recent claims that human-level sentience has been realized, AGI is still some ways away from becoming a reality. 
As a former professor phrased it, "AI may be able to write novels—but not good ones." 
Narrow AI, Wide Applications
Irrespective of machines' current inability to go pen-to-pen with the likes of Tumanyan, a vibrant cohort of companies developing narrow AI applications have swept the tech scene in Yerevan, Armenia. Many are already familiar with names like noise-canceling app Krisp, crop intelligence company Intelinair, Cognaize's financial insights engine, and Expper Tech's emotional support robot, Robin—earners of international accolades and frequent fixtures of local industry profiles. This is far from the full roster of successful startups, whose stories exemplify Armenia's budding relevance within the international AI landscape. 
Rather than operating in a vacuum, these actors are embedded in a wider network of initiatives endeavoring to strengthen the local AI ecosystem. As the sector's success is dependent on quality training and strong partnerships with universities, this often manifests in investment in educational and research programs. 
Industry-university collaboration is the central tenet of Hero House's AI incubation program, which pairs companies with AI experts and university researchers. Armenia's first unicorn, Picsart, has also developed its own research initiative in the field of AI. The TUMO Center for Creative Technologies is also active in early AI education, having hosted several labs specializing in different areas of application. 
On the investment side, SmartGateVC has singled AI out as a strategic focus—with Krisp among one of the top companies in its portfolio. Co-founder and VC partner Vazgen Hakobjanyan has long extolled the importance of building up Armenia's AI sector, having co-founded and served as VP of Engineering for one of its early success stories, Teamable. As a graduate and now-lecturer at Yerevan State University's Faculty of Informatics and Applied Mathematics, he is a staunch proponent of supporting research and education in AI's central academic pillars: data science and machine learning.
Promising developments are being made toward this end. Together with the Innovative Solutions and Technologies Center (ISTC), YSU now offers a dual masters degree program in Applied Statistics and Data Science, which aims to equip students with the skills necessary to undertake cutting-edge research in the field. Krisp similarly established an AI Lab together with YSU in order to facilitate research and development in the sector. 
Need for National Leadership
These initiatives are just a small sample of activity making ripples in the Armenian AI space; a growing tide that has rightfully commanded the attention of the public institutions responsible for cultivating the technology's transformative potential and leveraging it towards national development. 
In line with the aforementioned efforts, a conference highlighting "Perspectives of AI in Armenia" was organized by the government early this year, underscoring "education at the center." Hrant Khachatryan, director of non-profit computer science and mathematics research initiative YerevaNN, spoke at the conference, emphasizing the need to capitalize on connections with the scientific community in the diaspora through extending offers for funded research positions at local universities. Or better yet, to establish entire centers dedicated to AI R&D. 
Government officials have repeatedly weighed in favor of supporting AI policy and programs. Former deputy prime minister Tigran Avinyan outlined his vision for how Armenia could "join the family of leading AI nations," including a call-to-action towards developing a national strategy and implementation plan. Avinyan's successor, Hambardzum Matevosyan, has also heralded the potential of AI among other ICT sectors as a means of carving out Armenia's competitive edge in the global tech market. Current president and former minister of high-tech industry Vahagn Khachaturyan not only acknowledged the importance of developing AI capacities in Armenia, but reiterated the state's recognition that close involvement of the private sector and academic experts is essential. 
Despite the government's repeated lip service towards the imperative of supporting Artificial Intelligence, it has yet to take any meaningful action. Though understandable given the innumerable challenges faced by the country, the lack of an official national AI strategy is cause for concern.
Follow the Leaders
The U.S., Europe, and China have dedicated substantial effort towards supporting AI policy and development. The EU, differentiating its approach from the former's purported focus on "profit" and latter's on "social control," has articulated its aim of "fostering excellence" in artificial intelligence by leveraging it for the "good of society." Obviously, that would be the ideal scenario for Armenia—but it won't happen by accident. 
As the leader in AI development and innovation in former Soviet countries, there's cause to consider the Estonian example. The small Baltic nation has fostered a strong reputation for its successful digital transformation, spearheading an AI-specific law back in 2018 outlining the country's vision and strategy towards incorporating AI both into public services and in the economy as a whole. While Oxford Insight's ranks Armenia 76th on its 2021 Government AI Readiness Index (compared to Estonia's place at 21), a 26.5 million euro loan by the World Bank dedicated to modernizing the public sector signals an opportunity to consider how AI could be responsibly applied towards bettering public processes and services. 
FAST Foundation's upcoming Global Innovation Forum in October will discuss the impact of AI as a "life altering technology," with a dedicated session covering AI National Strategies. The crux, however, is that success seen in foreign contexts is never completely transferable. Even if this was possible, it would be wildly unrealistic to expect a country with significantly fewer economic resources and political capacity to emulate some of the world's leading economies. As such, Armenia will have to come up with its own unique approach to further substantiating its claim as the "Silicon Valley of the Caucasus." Better yet, the self-titled Silicon Mountains would benefit not only through substantiating its parallel features with Palo Alto, but instead by finding what positions the nation as a unique  environment for innovation in the field of AI. 
Cracking the Innovation Equation

IBM has defined the "innovation equation" leading to AI growth as the combination of the rise of big data, emergence of high-capacity graphics processing units, and the accelerating development of deep learning models. It just so happens that Armenia is recently home to the inventor of the GPU and AI market leader, NVIDIA. In an interview with CivilNet, VP of Omniverse and Simulation Technology Rev Lebaredian emphasized that the foundation was strong in research and development in cutting edge technologies like AI, in contrast to conventional IT endeavors. A thriving startup ecosystem, strong network of graduate students and culture of experimentation in both art and science inspired the tech giant to open a site in Yerevan—but there are critical areas of improvement. Ensuring that there is adequate compute capacity in the country and subsequently streamlining the process of importing necessary equipment will play a big role in determining the sector's success.   
Rather than organizing more aspirational conferences, regulators should work directly with industry leaders to ensure that AI technologists have access to the tools they need. This is what makes endeavors such as the Gituzh initiative incredibly exciting. Spearheaded by industry representatives acutely aware of the needs and challenges faced by the Armenian tech ecosystem, the organization will play a crucial role in guiding strategy and garnering public support for funding and policy in service of high technologies such as AI. 
Plotting the Next Move

Armenia must position itself to navigate the global race for AI on its own terms. A false start is not an affordable luxury—even for a country strapped with existential threats more immediate than the proverbial "robot takeover." As in chess, successful AI policy is contingent on strategizing many moves ahead; navigating resource constraints deftly while capitalizing on the nation's strong legacy of excellence in math and science. More important is preserving that legacy through further investment in education to train and retain the nation's brightest minds across all disciplines, not just in STEM. 
Although on the losing side of AI in 1997, Kasparov later would go on to advocate that rather than pit ourselves against "machines," humanity should embrace partnering with them. Wise guidance from a grand master, though it will take bold leadership to actualize. 
The board is set—who will make the next move?