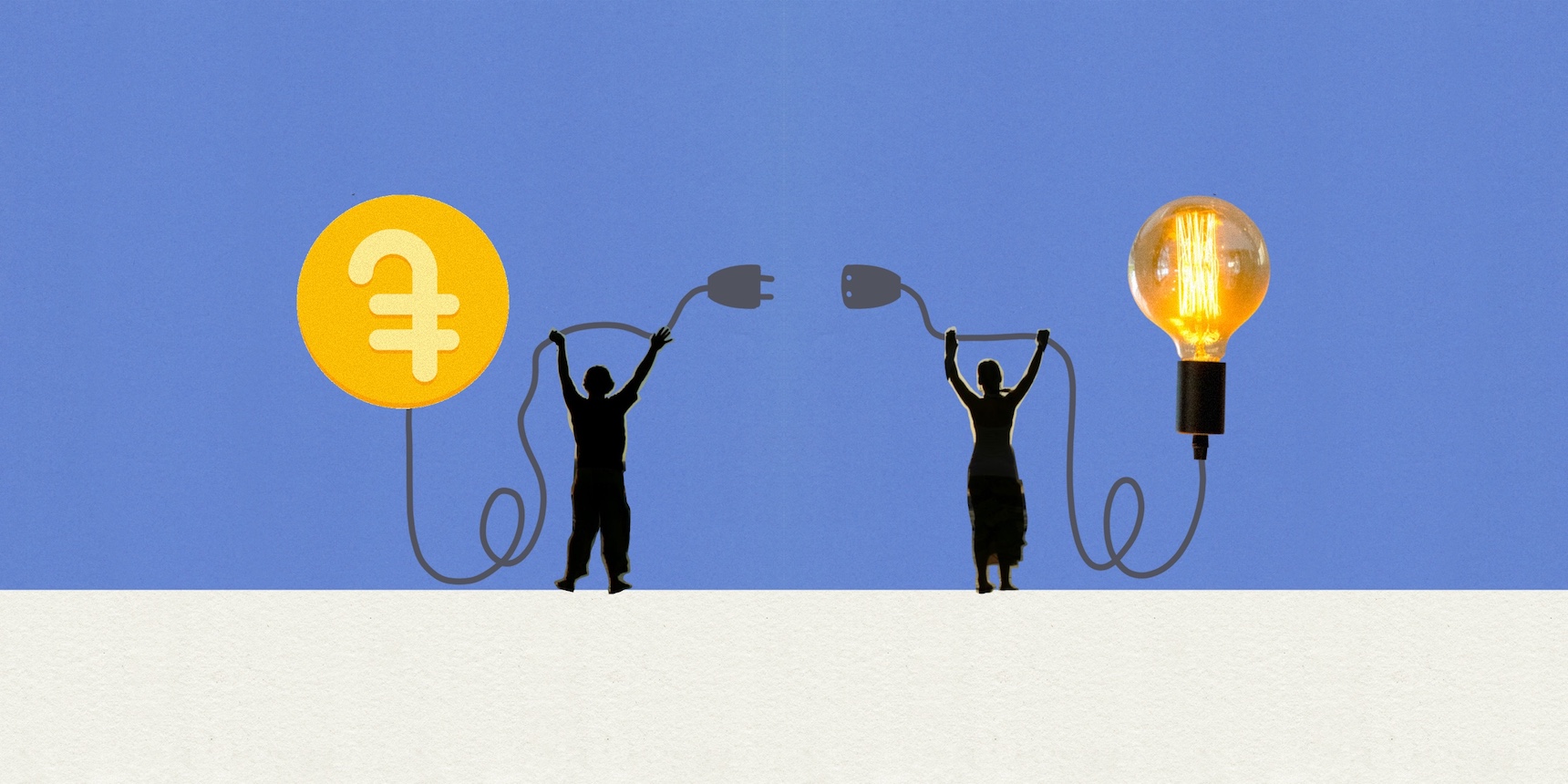 Last year, new player BigStory VC entered Armenia's venture capital ecosystem. In a Facebook post, co-founder and CEO of Krisp Davit Baghdasaryan announced that he and fellow Krisp co-founder Artavazd Minasyan and Podcastle CEO and co-founder Artavazd Yeritsyan were teaming up to build a founder-led venture capital firm. Their stated mission is to "help exceptional Armenian founders build high-impact, global companies." BigStory VC has raised an initial fund of $10 million, which they intend on investing in approximately 24 start-ups, with each individual investment being between $150,000 to $500,000.
As prominent entrepreneurs and executives in Armenia's tech sector, BigStory VC's co-founders had been investing in and advising start-ups for some time by making individual angel investments. The idea to institutionalize their efforts is something they had considered for a while. "When you are doing it separately, just doing angel investments, the impact is not that big," says Artavazd Yeritsyan, one of the founding partners of the fund. 
The opportunity to start a fund arose when a common investor in Krisp and Podcastle, RTP Global, was in Yerevan visiting their portfolio companies. RTP Global is an early-stage venture capital firm with prominent investments in multibillion dollar companies such as Yandex and EPAM. Alexander Pavlov, a partner at RTP Global, was in Yerevan when the initial conversations about starting a new VC fund among Minasyan, Baghdasaryan and Yeritsyan started. "Alex was super excited in general about the Armenian start-up scene," says Yeritsyan. "He had the vision that this scene is going to grow. Once Picsart and other big companies successfully exit IPO, a lot of new founders will emerge and start building companies." Inspired by the prospect of Armenia's growing start-up ecosystem, RTP Global joined BigStory VC as an LP (limited partner). Other LPs in the fund include Vahe Kuzoyan, co-founder of ServiceTitan.
BigStory VC's Approach to Investing
The fund announced their first investment this past April, a $250,000 investment in Mythrill, an interactive reading app focused on science fiction and fantasy storytelling. At the time of publication, BigStory VC had publicly announced investments in nine different start-ups. The investments they have made touch on a wide range of verticals such as health care and product management. Docus, a platform that connects hospitals from developing countries to doctors from the United States and Europe, received a $250,000 investment from BigStory VC. Another healthcare oriented start-up that the fund invested in is Sleep Doctor, a company that helps diagnose sleep apnea. 
The fund's primary strategy is to invest in areas they have experience and expertise in. "We decided to only invest in start-ups that we have experience in, and not invest in places where we don't have any knowledge", says Yeritsyan. "It can be [business to business software as a service], it can be [business to consumer], anything that we have experience [in]."
BigStory VC has also made at least one investment in a deep tech company. BlueQubit, a quantum computing start-up that is building a programming library for quantum computers, received a $200,000 investment from the fund this past spring. 

A unique aspect of BigStory VC is that it is a venture capital fund led by start-up founders. Founder led venture capital funds are a sign of a growing start-up ecosystem. As an ecosystem grows and begins to have more successful entrepreneurs and start-ups, founders tend to begin allocating some of the capital that they have attained and leveraging their networks to begin investing in companies themselves. While founder-led funds do not dominate the venture capital space in larger start-up ecosystems like Silicon Valley, there are examples of extremely influential and prominent funds established by founders. The aptly named "Founders Fund", the venture capital firm started by Peter Thiel, Ken Howery, and Luke Nosek, all co-founders of PayPal, is a prime example. Founders Fund has invested in several of the most prominent technology companies in the world, including SpaceX, Airbnb, and Facebook. 
BigStory VC's approach to their portfolio companies can be described as hands-on. "We are not only giving money and just being an investor who puts in the money and is waiting for a return, but we are also actively participating in the start-up in the form of mentorship and giving them access to our network", says Yeritsyan. The start-ups in their portfolio typically have bi-weekly meetings with the partners to discuss the strategy and problems they're facing. The goal of BigStory VC is to bring the start-up to a level where they can raise their next investment round, and continue scaling the company. "At some point the goal is to bring them to the stage where they can easily do the series A round without us. Once they do the series A without us, we start to focus on new start-ups", says Yeritsyan. This process for each company is anticipated to take one year, after which BigStory VC's direct involvement can decrease as the start-ups go on to scale and continue building their businesses. 
The name of the fund, BigStory, is also inspired by one of the aspects they help their portfolio companies with. "We wanted big stories to come out of Armenia", says Yeritsyan. "The first thing we initially thought was what is the biggest issue Armenian entrepreneurs starting start-ups face? We found out that they cannot tell the story of what they are building, why they are building it, and how it is becoming successful."
Importance of Early-stage Venture Capital Funds
BigStory VC joins a small, but growing group of venture funds in Yerevan that are focused on early-stage start-ups. One of the most important aspects for this small but growing ecosystem is access to early-stage venture funding. Pre-seed and seed stage funding is what allows start-ups to build out the first versions of their products, hire their core teams, and begin acquiring customers. Venture capitalists who invest in these early stages are often betting on the idea and the ability of the founders to execute their plan effectively. Access to seed stage funding allows the founders to gain traction, and then raise subsequent capital after showing that the business is on track to grow and potentially become successful. 
Currently, Armenian start-ups often raise their subsequent rounds after the seed stage from venture capitalists in North America or Europe. If access to early stage funding wasn't available locally in the Armenian ecosystem however, many start-ups would never get off the ground. "When you are starting a start-up, it's really hard to get early-stage capital outside of Armenia, because people don't know you", shares Yeritsyan. 
Additionally, when start-ups are able to raise their seed investments from their local ecosystems, more of the profits generated when the company exits (by being acquired by another company or going public) stay in the ecosystem, as local venture capital firms benefit from the returns on the sale. It can be expected that the number of venture capitalist funds in Armenia will grow in the coming decade as the first large start-ups are acquired or go public through an initial public offering.
What the Future Holds for BigStory VC
BigStory VC currently doesn't have a traditional team of analysts and associates typically found in venture capital offices on Sand Hill Road, the Wall Street of Silicon Valley. Most of the work and due diligence on the deals is done by the partners, with occasional assistance from third parties on matters such as finance and accounting. The vision for BigStory VC, as can be depicted from its name, is ambitious. "We are definitely not going to stop with this $10 million fund," says Yeritsyan. "We don't know yet what will happen with the ecosystem, but certainly the exits of the good start-ups will help us grow much larger [as a] VC, and maybe [make it possible] to do not only one but a couple of rounds [in Armenia]."