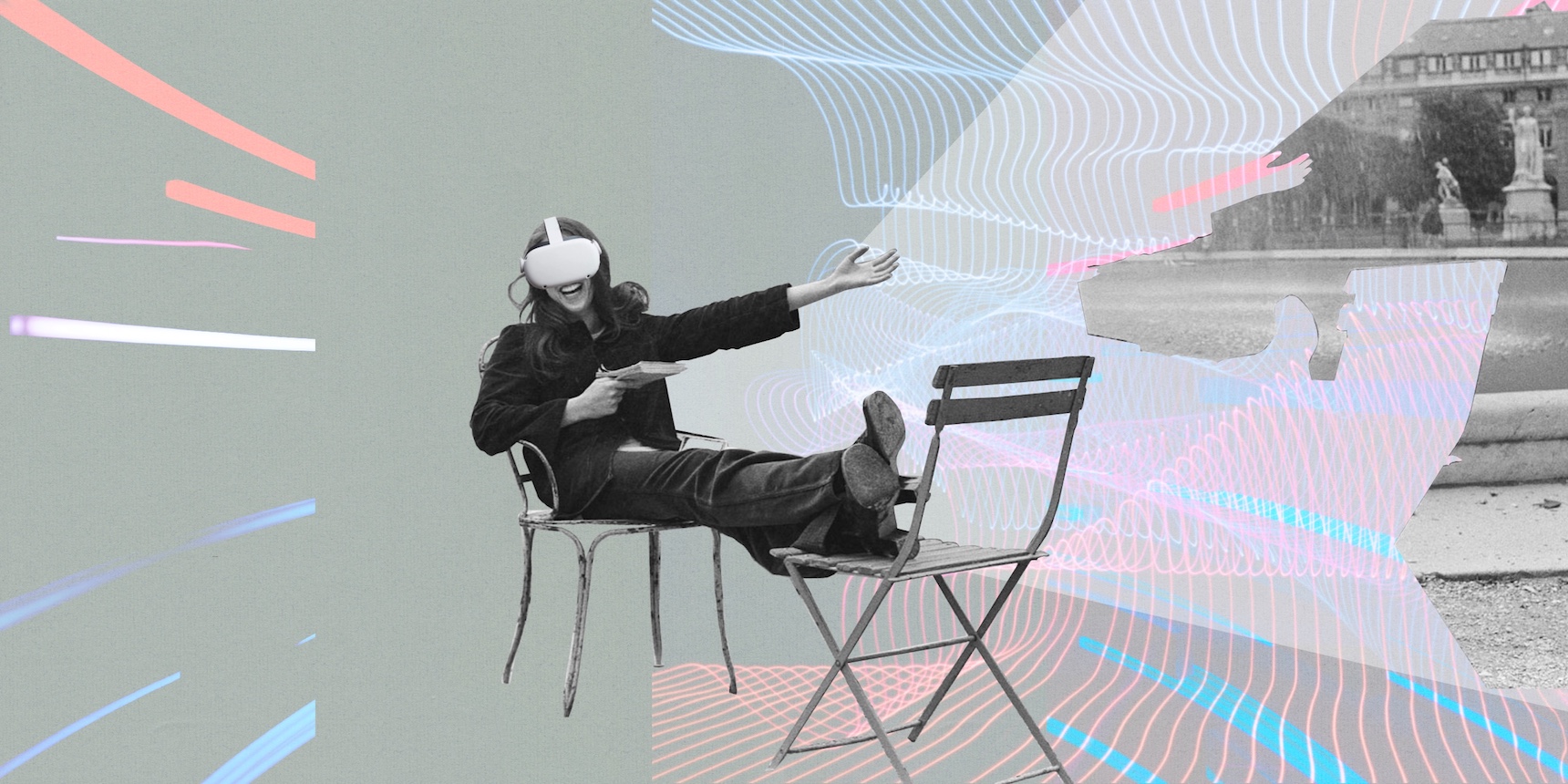 Since the early 2010s, the Armenian tech ecosystem has experienced a significant surge in start-ups and venture capital. Over the past 10 years, the Armenian tech ecosystem has recorded an average annual growth of 23%. With a growing number of tech-savvy entrepreneurs and a favorable business environment, Armenia has become a promising hub for start-ups and investors alike. The prerequisites for this growth have been a frequent subject of analysis, with credit often given to the remarkable engineering and intellectual power inherited from the Soviet era, as well as the influence of Western companies after the collapse of the USSR. 
Globalization and the autonomy of industries have brought two essential elements that further impacted the development of the tech ecosystem:
(i) there has been a generational shift in mindset regarding an individual's ability, whether they are a scientist or an engineer, to build a profit-generating venture without the interference of the state or borrowing capital from a bank. In the United States, the Traitorous Eight were able to find a safe haven with Arthur Rock, a New York banker who recognized an unusual investment opportunity in the 1950s. At the time, Soviet scientists still relied on the state to fund their research and lab operations, as citizens were not allowed to establish any revenue-seeking business of their own. This deprived Soviet scientists of entrepreneurial skills and the ability to commercialize their research. With the collapse of the Soviet Union, globalization and exposure to the international education system and entrepreneurial world, Armenian engineers and scientists had to relearn how to become independent and commercialize their work, research and products, as well as to innovate.  
(ii) Available capital from angels and venture capitalists further unlocked the Armenian tech entrepreneurial potential. Friends, family, banks and grants from NGOs have been the traditional gateways for funding ventures and ideas. With globalization, Armenia has also opened its doors to a number of individuals interested in investing, thus encouraging young entrepreneurs to pursue their endeavors. These individuals are known as angel investors. The Science & Technology Entrepreneurship Program (STEP) also supports economic growth by facilitating efforts by Armenian scientists to establish connections with local and international companies so they may collaborate in a mutually beneficial way.
The first official investments occurred in the early 2010s, providing opportunities for many young entrepreneurs. One of the most significant events was the establishment in 2002 of Enterprise Incubator Foundation (EIF), which provided grants to young entrepreneurs and start-up founders. EIF helped start the STEP project and, in 2013,  Granatus Ventures, the first Armenian venture capital fund, which was co-organized by the government, and backed a number of well-known start-ups, including ride-hailing service gg, Benivo and Krisp. Prior to Granatus, the main sources of funding in Armenia were grants, angel investors, or foreign venture capital funds.

In 2014, a new fund was announced under the initiative of the Hirair and Anna Hovnanian Foundation. HIVE Ventures was founded with the mission to catalyze the global Armenian tech ecosystem by investing in start-ups led by Armenian entrepreneurs around the world. The fund invested in Teamable, Intelinair, ServiceTitan, Krisp and other prominent start-ups. 
Next in line was the establishment of SmartGateVC in 2017, which created a pyramid hub for thriving entrepreneurs and tech enthusiasts through its coworking space HeroHouse and the pre-acceleration program Armenia Startup Academy. These four entities, followed by the supporting ecosystem of angel investors, tech enthusiasts and other organizations providing both financial and educational support that organically encircled them, made investment opportunities more accessible for those entrepreneurs who had start-up ideas. This has paved the way for the establishment of a robust investment ecosystem with new players, such as FormulaVC and BigStory VC, both of which announced their launch in 2021, followed by Triple S Ventures in 2022.      
Over the past two years, more than 20 start-ups in Armenia have received a total of $700 million in investment. Due to recent growth and its size, Armenia is often compared to the tech powerhouse Israel, known as the "Startup Nation". Israel is currently home to over 6,000 start-ups, more than 90 unicorns, and 70 active venture firms, including 14 international venture capitalists. In comparison, the number of tech companies in the Armenian start-up ecosystem increased by 40% to 2,195 in just the past three years. 
The 2022 war between Russia and Ukraine has transformed the Armenian economy as thousands of tech companies and professionals relocated to Armenia. According to preliminary reports and data collected by the market research agency Dsight, in the first half of 2022, 2,565 new tech companies were registered in Armenia, 50,000 tech professionals relocated from Russia, Ukraine and other post-Soviet countries to Armenia, and 40,000 legal entities and individuals opened 100,000 new accounts in Armenian banks. 
In terms of funding, the Armenian start-up ecosystem has experienced an upward trajectory in venture capital investments in recent years. As of September 2022, the total amount of venture funding in Armenian start-ups was around $200 million for the previous 18 months. Some of the largest funding rounds in Armenia in recent years include:
Picsart, a popular photo editing app, raised $130 million in Series C funding in 2020, led by Sequoia Capital.

Krisp

has raised a total of

$17.5M

in funding over

4

rounds. Their latest funding was raised on

February 16, 2021

from a

Series A

round.
In 2021 and 2022 several start-ups announced new funding rounds backed by both local and international venture capitalists. One of the companies that secured investment was Softr, a platform that enables the creation of applications without requiring coding skills. Softr announced a Series A funding round of $13.5 million, led by FirstMark. Layerswap, a blockchain firm, and Wirestock, a distributor of stock photos, also secured seed funding rounds of $2.5 million and $2.3 million, respectively. 
Other significant investments in the Armenian start-up ecosystem include Zero Systems' Series A round, which raised $12 million, Expper Technologies' seed funding round of $2 million, and EasyDMARC's seed funding round of $2.3 million.
The funding rounds indicate a growing interest in the Armenian start-up ecosystem, both from local and foreign investors. However, this may not be enough to create a strong and stimulating environment for both local entrepreneurs and investors. 
While the numbers are closer to those of the Startup Nation's ecosystem, for Armenia's venture capital environment to continue to prosper and capitalize on its momentum, several core actions must be implemented. Although there have been a few relatively smaller exits and acquisitions, such as Picsart's acquisition of D'efekt in 2020, or DataArt's acquisition of SFL in 2021, these transactions are not significant enough at their scale for stakeholders and the overall economy to see actual gains.   
Research shows that a country's tech ecosystem's support system consists of four pillars that foster and facilitate a healthy investment and entrepreneurial environment. Together, they would make capital and networks accessible for both new entrepreneurs and investors in Armenia. The four pillars are as follows:
1. A legal and regulatory framework must be in place to enable low entry barriers for new players in the space, both in terms of funding and entrepreneurship. The Armenian start-up scene has experienced growth due to the government's efforts to create a favorable business environment. The purpose of such a framework would be to create a secure and reliable environment for both individual and institutional investors looking to participate in any of the investment rounds. As early as in 2000, Armenia designated the ICT sector as a priority, leading to the launch of several programs and strategic initiatives aimed at advancing the sector. The Armenian Government has implemented measures such as tax incentives, grants, and subsidies to support start-up growth and attract foreign investment. This has resulted in an increase in the number of accelerators and incubators in the country, which provide support and resources to start-ups. 
After Armenia's 2018 democratic revolution, the Government renewed its dedication to promoting growth in the sector. As a result, the environment for foreign investment has become more favorable, and local small businesses and start-ups have received more support. Furthermore, the Armenian Government has been granting tax deductions to tech companies for quite some time. Since 2014, Armenia has provided preferential treatment on taxes for IT companies that receive tech certification. This includes benefits such as 0% income tax, 0% VAT, 10% income tax, and 5% dividend tax. Newly registered tech start-ups with fewer than 30 employees are granted a full tax exemption for their first five years. Additionally, employees who work in tech pay a lower income tax rate of 10%, compared to the 21% flat tax that applies to everyone else. 
In 2022, the number of applications and IT companies who were granted tax exemption reached unprecedented levels, partly due to the registration of new companies in Armenia. From 2015 to 2021, 1,074 organizations received tax exemption. As of September 26, 2022, the number of companies granted tax exemption is 1,039, of which 716 are foreign organizations. 
2. A pool of talent must be generated, including entrepreneurs with specialized knowledge, as well as an environment that is conducive to the entrepreneurial development of companies. This talent is usually generated in two ways: through academic and professional institutions, and through incubators or accelerators. 
Although the Armenian education system was in a favorable position after the collapse of the Soviet Union, due to its strong foundation and professional talent, little investment has been made over the past few decades. As a result, the state of Armenian academia and related research has deteriorated. Therefore, when making comparisons with other countries, such as Israel, it is important to take into account both government and non-governmental contributions to the education system and the talent pool. 
While the number of scholarships for Armenian students studying abroad has dropped in recent years, Israeli university students have been seeking degrees from prestigious institutions outside of Israel in increasing numbers. According to Israel's Central Bureau of Statistics, in 2017, the number of Israelis studying overseas rose by 26.2%, with an unprecedented 33,073 students opting for higher education abroad. Additionally, the number of international students pursuing tertiary education in Israel has consistently increased and reached approximately 11,200 as of 2019, which constitutes about 3% of the total tertiary students in the country. The majority of these international students in Israel are from the United States. Typically, students from countries with lower income brackets are less inclined to study abroad. In OECD countries, these students make up 29% of the international student population in 2019, but only 15% in Israel.
The Israeli government has implemented various initiatives to encourage students to study abroad and to attract large corporations to the country. For instance, the government has established programs that provide financial aid to Israeli students who wish to study at foreign universities. These initiatives include grants, scholarships, and other forms of support that help to cover the cost of tuition fees and living expenses. 
Furthermore, the Israeli government has made significant investments in research and development, with a particular emphasis on the high-tech sector. This has created an environment that promotes innovation and entrepreneurship, attracting both Israeli and foreign companies to invest in the country's economy. As a result, Israel's spending on R&D increased from 2.5% of GDP in 1996 to 5% in 2022, the highest percentage in the world. 
According to the Global Innovation Index, Israel ranks first globally in terms of collaborations between academia and industry. However, much of this ranking is attributed to the involvement of foreign companies that have established development centers in Israel. Specifically, IBM and Microsoft account for half of the research collaborations, while Israeli companies contribute only 15%.  
To address the talent shortage in both tech and academia and encourage the Armenian Government to invest more in education and R&D, a group of industry representatives, tech enthusiasts, and entrepreneurs launched the Gituzh initiative. The initiative aims to draw attention to science the same way governments direct their attention toward economic and strategic development. 
According to Gituzh, their efforts have resulted in the Armenian Government increasing state funds for science and R&D by approximately 83% since 2021, making science one of the three main priorities. Gituzh hopes to improve the state of academia, research and development in Armenia, and potentially bridge the knowledge gap between professionals and scientists in tech. This will undoubtedly have a positive impact on both the scientific and technological sectors of Armenia. 
In recent years, the collaboration between academia and industry has improved dramatically. One prime example is the American University of Armenia partnering with various industry leaders and representatives by initiating research projects with them, such as ServiceTitan, Siemens and Picsart. Other universities have yet to catch up with the number of successful collaborations with industry representatives. In early 2022, Yerevan State University also announced its partnership with Krisp to open an AI research lab. Another company that encourages education is Synopsys Armenia, which invests heavily in microelectronics education through collaboration with local and regional universities. It should be noted that some of the most prominent tech entrepreneurs and founders are alumni of Synopsys.  
The collaborative climate in Armenia provides a strong foundation for it to become an innovative and entrepreneurial hub similar to Israel. This phenomenon can be attributed to the classic cluster model advocated by Harvard professor Michael Porter, which is embodied by Silicon Valley. 
The model centers around close proximity between renowned universities, major corporations, start-ups, and a network that links them together, which includes suppliers, engineering experts and venture capitalists. Additionally, the military's contribution of R&D funds towards advanced systems and top-notch technological units has led to a spill-over effect of investment in both technology and skilled professionals into the economy.
If Armenia aims to position itself as an innovative hub, one thing is clear: the education system does not provide a curriculum that covers the full range of technological advancement and global market needs for entrepreneurs. This is where the role and importance of incubators and accelerators, adjacent to various institutions becomes apparent. 
Currently, Armenia has around 13 incubator and accelerator facilitators. The most prominent ones include the Armenian Startup Academy, EPIC by AUA, SAP Startup Factory by BANA, various incubation and acceleration programs by the Fast Foundation, KolbaLab, ImpactAim Venture Accelerator, BAJ Accelerator and IRIS Business Incubator. 
These incubators and accelerators provide entrepreneurial and business knowledge support through their network of experts, connections, courses, and workshops for entrepreneurs who have little business and entrepreneurial skills or experience. They are platforms for mentorship and networking that can improve founders' capabilities to enter new markets. For early-stage entrepreneurs connecting with both local and international experts and professionals through these platforms can have a tremendous impact on them in the product development and market validation process.   
 3. Promoting the country for Millennials and Gen Z. While discussing the talent pool and human capital, we must not overlook the potential to attract and retain more talent in Armenia. According to the Deloitte Global 2022 Gen Z and Millennial Survey, personal safety and crime rates are important factors for both Millennials and Gen Z when selecting a country to live in. Despite the conflict with Azerbaijan, Armenia is still considered one of the safest countries to live in. It is included in the top ten countries with the lowest crime rate in the world. 
Other concerns for these groups include the cost of living, climate change, and health care. Compared to other countries in Europe, the Americas or even the Caucasus, Armenia is in an advantageous position for attracting and retaining talent, as it offers affordable healthcare and a low cost of living. However, the country needs state-organized awareness-raising campaigns to attract talent and professionals from international communities, not just the diaspora.   
4. Ensuring a sufficient domestic market size for early adopters. The early adopters, consisting of tech enthusiasts and visionaries, are one of the most important customer bases for the product development lifecycle. This group is willing to take high risks trying something new and is the least price-sensitive of the customer groups. Early adopters are highly demanding in product feature sets and performance, and can provide valuable feedback and insights on the product development process. 
Armenia, much like Israel, is in an advantageous position as it not only has a domestic market, but also a cohort of early adopters from the Diaspora who support local entrepreneurs by availing themselves of their products and services. Unfortunately, the numbers of early adopters both in Armenia and abroad are still small. Despite being considered a beta testing ground for many start-ups, Armenia could benefit by increasing its user base in the domestic market, thereby improving its numbers and the impact on product development. Although it is hard to find the actual fail-success ratio, as many founders do not even register their companies until they validate their products and start generating revenue, it is essential to recognize the value that larger groups of early adopters can bring to a company. Entrepreneurs will be able to "fail faster, fail often", which will only benefit the product development cycle and overall quality of produced products. 
This goal could be achieved by 
(i) increasing awareness about domestic tech start-ups, as well as their products and services to a larger segment of the Armenian population through nationwide campaigns both offline and online. This should be carried out on the government level.   
(ii) improving the digital literacy of the domestic population. According to a DataReportal, over 993,000 people in Armenia did not use the internet at the start of 2022, meaning that 33.5% of the population remained offline at the beginning of the year. Moreover, according to Cisco's digital readiness index chart Armenia ranks 61 out of 146 countries. The index is generated by examining seven components that are standardized and summed to obtain an overall digital readiness score.
While both these metrics may seem insignificant, for an emerging country like Armenia, these figures represent the economic lost opportunity that hinders product adoption domestically. By increasing the digital literacy of the population, the country can improve the potential customer base of early adopters. 
5. Utilizing the Armenian Diaspora. Armenia has an advantageous position with respect to the experts and professionals in its diaspora. Over the years, Armenia has successfully leveraged the skill sets and knowledge of the diaspora by establishing collaborations and seeking mentorship and support. This has been highly rewarding for the economy, considering the number of offices and branches that have been opened in Armenia, such as Synopsys Armenia (2004), Service Titan (2019), and SADA Systems (2021). These companies have created tremendous career opportunities for the local talent pool as well. 
Moreover, the Armenian Diaspora has been very beneficial in terms of investments as well. For instance, one of the first venture capital funds, HIVE Ventures, was also established through the Armenian Diaspora, and some of the most prominent angel investors are diasporan. Experts from around the world connect with local professionals, entrepreneurs and founders to advise them on product development and marketing. Some of these individuals become advisors or board members of early-stage start-ups, which in turn helps the latter gain exposure to the international markets. These dynamics are very encouraging for the domestic economy and entrepreneurs. However, these initiatives are more often acts of individual patriotism and desire to give back to the Armenian community, rather than strategic actions defined by the government.        
The investment process can be challenging for foreign and international investors, including for diasporans. The events in recent years, particularly the global pandemic, the 2020 Artsakh War and overall global developments re-amplified the need for the diaspora to be actively involved in the domestic economy. Currently, there are only a few opportunities for diasporan and international investors to directly finance the Armenian economy without contributing to foreign entities. The government should take more proactive measures to connect with prominent diasporan knowledge capital.
Although angel investment networks, such as the Business Angel Network of Armenia (BANA), the Angel Investor Club of Armenia (AICA), the Science and Technology Angels Network (STAN), the Hero House Angel Network, as well as venture capital funds, help connect experts in the diaspora with local Armenian tech start-ups, the connection could be more fruitful if were done in an official capacity. Any diasporan who wants to get involved should have a clear idea of activities and companies they could connect with.  
Another concept that could help foster a more tangible connection with the diaspora is diasporan bonds. These are government debt securities with investors drawn from the country's nationals living abroad, their descendants, or those with another connection to the nation. 
Supporters of diaspora bonds believe that the government can benefit from borrowing at lower-than-market interest rates while diversifying its investor base, especially during times of crisis. These bonds are often sold at discounted rates, with the goal of generating significant investment from diaspora communities worldwide. This investment can then be used to fund a variety of projects, such as infrastructure, defense, and social initiatives that may not be attractive to other international investors. 
Additionally, diaspora communities benefit from having a secure and well-defined financial instrument that enables them to invest in their country of origin or ancestral homeland. Advocates believe that these bonds have the potential to leverage the strong connection that diasporas often have with their communities of origin, as well as the significant monetary remittances that are often sent back to those communities. 
It is important to note, however, that investing in a diaspora bond carries a degree of risk, especially when lending to developing economies. While the idea of diaspora bonds is attractive, only two countries ––Israel and India –– have experienced significant success with these programs on a large scale.
Bringing It all Together
Armenians, as a nation, are known for their innovative and visionary spirit. They envision the future and imagine new possibilities to improve lives. One reason for the abundance of early-stage entrepreneurs is not just the economic prerequisites, but the historical predisposition and struggles Armenians have faced. Armenians have a desire to make the world a better place for all to live in and prosper. 
While individual patriotism has supported the (non)tech talent in Armenia, it is time to take strategic measures to further scale up the venture capital space. To achieve this, it is crucial to create a favorable ecosystem and infrastructure for the venture capitalists and angel investors in Armenia. This will enable dreamers and support visionaries in their pursuit of a better life.