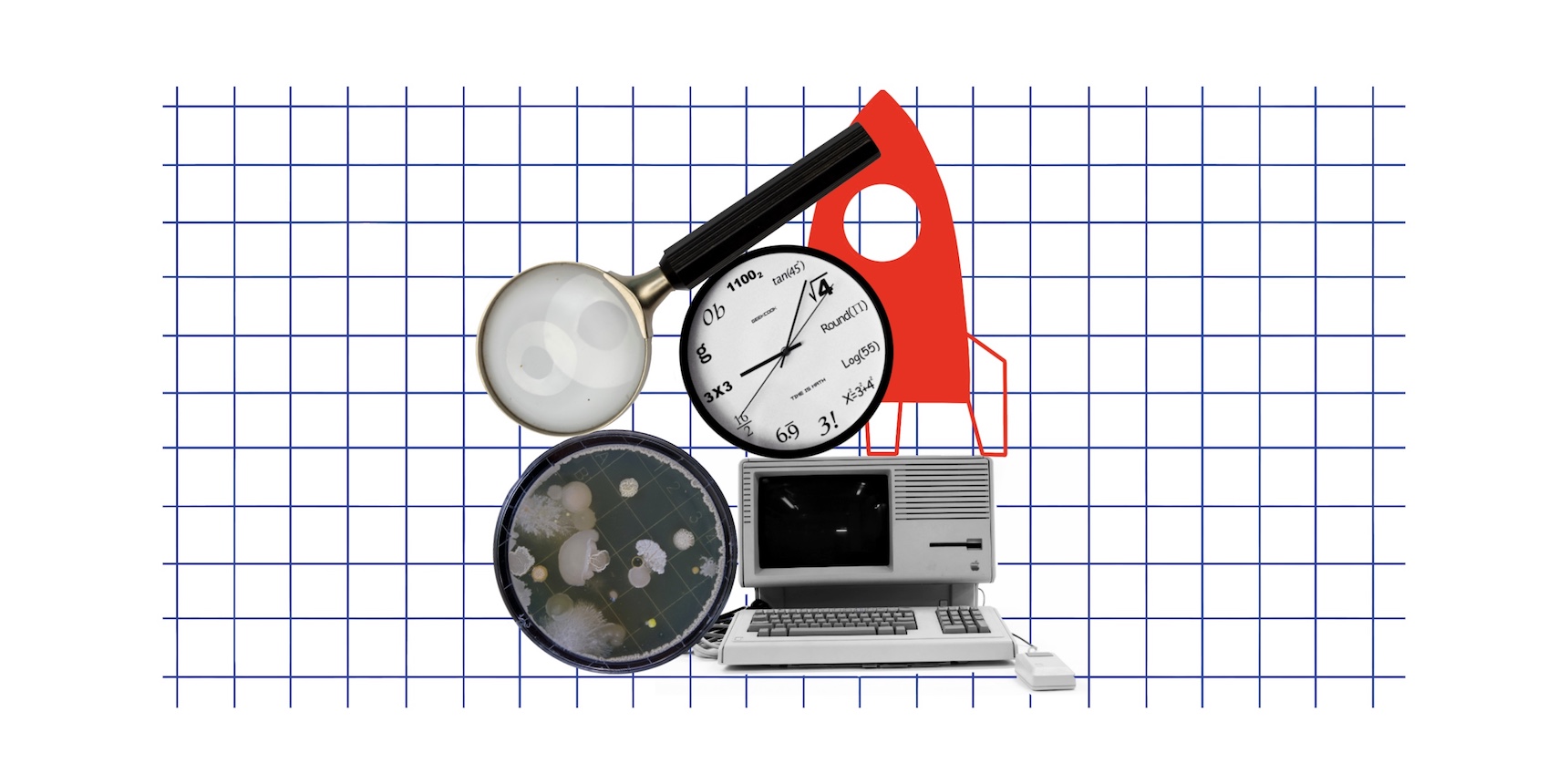 The global tech industry is currently experiencing a harsh transition from boom to bust. While funding was free-flowing in the immediate wake of the coronavirus pandemic, high interest rates have investors closing their checkbooks and employers initiating mass-layoffs. Though disconcerting, this oscillation is nothing new. Irrespective of external circumstances, the reality is that most start-ups struggle to get off the ground, no matter the state of the economy. Given the tough reality of starting and sustaining a company, it is unsurprising that the psychology of entrepreneurs is often interrogated. What qualities does it take for someone to willingly shoulder immense stress, incessant unpredictability, and a looming threat of failure? 
Chinar Movsisyan, founder and CEO of nascent venture manot, embraces a different perspective. Despite the inherent challenges of leading a young company, "Every night when I am trying to go to sleep, I think about how lucky I am that I get to wake up and do this work in the morning," she says.
For Movsisyan and the manot team, the work entails solving one of the most pervasive issues facing computer vision applications: reconciling AI systems with the "real world" they're tasked with making sense of. There are many variations of the same axiom in machine learning advising that "a model is only as good as the data it is fed." manot is spearheading a way to mitigate this issue not with "more data, but with better data." 
While Movsisyan didn't fall into entrepreneurship by accident, she didn't exactly seek it out either. A genuine love for math and science formed the basis for her academic pursuits, and the desire to apply theory in the real world pushed her pivot to business. Though it's important not to paint an over-idealized picture of Movsisyan's story, in many ways it offers an aspirational model for the next generation of Armenian entrepreneurs: Catalyzed by curiosity, motivated by challenge, and driven by the desire to help people. Passion begets profit, rather than the other way around. 
An Entrepreneurial Academic 
While the rhetoric has taken a turn in recent years, academia and entrepreneurship have often been at odds—some prominent leaders disparaging the classroom as an impediment to innovation. For Movsisyan, however, school wasn't an inhibitor, but a catalyst. Tracing her love of math and science back to elementary school, she recalled spending afternoons tackling math problems together with her father at the kitchen table and exceptional teachers encouraging her curiosity in the classroom. In high school, when considering what undergraduate program she wanted to pursue, she landed on Yerevan State University's Faculty of Informatics and Applied Mathematics.
While motivated by the challenge of solving complex problems, the impetus to continue studying math and science was due to the potential of its practical application across a variety of fields: "The question always was, so we know this theorem—but how can we apply it to the real world?" Aware of her interest in healthcare, a professor and mentor recommended a book on neural networks — an emerging principle in AI bridging biology and mathematics. This introduction "opened the door to how much was out there that I'd yet to learn and explore." Having already cultivated a nascent interest in programming, she decided to learn more about the language backbone of AI — Python — in her own time. 
Following her undergraduate program, the YSU faculty encouraged Movsisyan to pursue a dual Master's degree with an institutional partner in France –– Grenoble University. There, she complimented her IT degree with an additional specialization in Computer Science, Systems, and Security. Although excited by the opportunity to be abroad, leaving home for the first time was a problem-solving experience in itself. Movsisyan recalls being shocked by the degree to which the European educational system differed from the one in Armenia. Expectations of students were much higher, which was mirrored in an exponentially more demanding workload than what she was used to: "My professors in France worked with students as if they were colleagues, always assuming we were more capable than we may have thought ourselves to be." This meant more studying, more lab work, and ultimately more accountability to not just mastering theory, but putting it into practice. 
Although the skills she acquired in France were fundamental to her later entrepreneurial pursuits, Movsisyan attributes her success to her education in Armenia. "YSU taught me how to be a science student; how to be flexible and adapt to different environments. Without that foundation, I wouldn't have survived the French school system," she explains. If there's anything that Armenia can implement, however, it would be having students rise to the task rather than keeping them at the level [they are already at]. Growth can only be attained when limits are tested — something that Chinar would soon witness firsthand in her own country.  
Founded Under Fire 
With two master's degrees done and dusted, Chinar was ready to pursue a Ph.D. Specializing in AI was a no-brainer by this point — particularly due to its many applications in healthcare, the vertical she was most interested in given its potential to directly help people. Having experienced the benefits of an international education firsthand, she intended to start her doctorate in France in partnership with a university based in the United States. Like many plans made in 2020, however, this one was quickly derailed by the outbreak of the coronavirus pandemic.
Movsisyan returned to Armenia in September 2020, at the precipice of another crisis: the 2020 Artsakh War. Putting her travel aspirations on the backburner, she opted to roll up her sleeves to address problems immediately on the ground: "I saw that there were a lot of issues — no, openings — of technological areas that needed to be improved. I thought that I should do something to be a part of the solution, and that's why I started manot." 
Entrepreneurial ambition played less a role than a general drive to support the country in any way she could. "I knew I had the tools to contribute something, but I didn't realize until later that it would turn into a business," Movsisyan says. Leveraging her past experience with aerial computer vision applications in her undergraduate studies, Movsisyan dove straight into working on ways to improve the performance of drones and UAVs. While data preparation for aerial intelligence plays an integral role in defense, she was attuned to its applications across other verticals from drone delivery, smart agriculture, surveillance, manufacturing and robotics. At the end of the 2020 Artsakh War, rather than being demoralized, she doubled her efforts towards finding a home for the groundwork she laid. 
Making Sense of the "Real World"
Every AI application follows set steps: data preparation, model development, and deployment in a real-world scenario. After conducting thorough market research and countless customer interviews, Movsisyan noticed a huge gap in analysis after a model was deployed — no data-driven way to mitigate the mistakes it would make when interacting with the environment. What's happening on the ground that the model isn't accounting for and what outliers need to be addressed?
While this is evident in every computer vision application — especially those that are "mission critical"— one use case stood out in particular: autonomous driving. For self-driving cars, there are nearly infinite scenarios that AI models could encounter while on the road. Developers can't just "deploy once and be done," rather it is a process of continuous analysis and improvement, which is complicated, costly, and time consuming. 
One clear example of this was highlighted around a year ago, when a Tesla owner tweeted at Elon Musk that his car mistook the moon for a yellow traffic light. In an interview with TED, Musk identified this failure of "real-world AI" as the biggest inhibitor to realizing fully autonomous systems. Computer vision "understanding" of road networks, he said, must meet or exceed the sophistication of our eyes and brains. When taking into account the innumerable scenarios AI models must be trained for, it makes sense that fully autonomous driving has yet to be realized. 
Doing More With Less
Many companies are trying to address the problem, albeit partially. Through manot, Movsisyan recognized the opportunity to introduce a novel solution that could be integrated across the entire process, not just in post-production, but in pre-production as well. manot's approach to the challenge is unique in that it has developed a way to provide critical insights into a customer's data pipeline; identifying specific outliers where the model may fail and incorporate those cases back into the computer vision model. This improves the accuracy of models without the need for additional training data, significantly reducing the AI team's feedback loop.
While all of this may not sound remarkable to non-technical audiences, it's hard to overstate the implications this has. For Movsisyan, the true "aha" moment came when she realized that manot's solution could apply to every AI application — not just autonomous driving. While the company will focus on computer vision verticals in the beginning, she envisions manot becoming "the best solution for any AI enterprise." 
manot's solution is a reflection of an emerging movement in machine learning advocating for more "data-centric AI", prioritizing the quality of data and its analysis over the incumbent quantity-heavy approach. AI expert and entrepreneur Andrew Ng, principle advocate of this paradigm shift, describes it as "the discipline of systematically engineering the data needed to build a successful AI system." Rather than operating under the assumption that "more" data is better and that ML models must do the bulk of the heavy lifting, engineering teams can shift their attention towards improving the performance of datasets. Novel AI applications may dominate the headlines, but companies like manot that enable ways to analyze and optimize them will likely become the most important players moving forward. 
Develop Locally, Deliver Globally 
While stepping into a new role as CEO came with new challenges, Movsisyan was motivated by the energy of the network it afforded: "I like to meet people and am curious about what they're doing and finding opportunities for collaboration." Making the jump from academia to entrepreneurship can be less intimidating in Armenia, where both communities tightly overlap. manot found immediate support and enthusiasm from fellow founders and academics tackling AI research and initiatives. "Armenia is a small country where everyone knows each other, we all naturally became really good friends," she said.
Even with a solid idea backed by science, securing funding for early stage startups isn't always easy. Movsisyan and her team initially received grant support from the EU4Business framework and the Ministry of High Tech Industry to support manot's efforts in smart agriculture and aerial imagery, with accelerator programs playing a key role in informing manot's business strategy, customer relations, and go-to-market approach. Through participating in Hero House's AI Incubator she met Vazgen Hakobjanian, founding partner at SmartGateVC, founder and CEO of Magical Labs, and local leader in AI and machine learning initiatives. SmartGate would go on to lead manot's pre-seed round, joined by a handful of angel investors from Siemens, Tesla, and other industry leaders. 
Although navigating the demands of business development takes a lot of time and energy, Movsisyan maintains that her role as engineer is just as important as her responsibilities as founder and CEO. Although much more consumed with front-facing tasks than before, she is still a part of her team's day-to-day technical processes. Moving forward, manot's engineering efforts will continue to be based in Armenia. Not only is the country a good place to work and live, she explained that it is important for her that manot plays a role in the broader technological ecosystem proving that cutting-edge technology can be developed and delivered with local talent. The operations side of things, however, would likely be based in the United States, where many Armenian startups opt to center their sales and marketing efforts.
While a key facet of deep tech startups is protecting their intellectual property, this doesn't mean closing the company off to collaboration. Movsisyan was eager to emphasize the importance of knowledge sharing and organizing events that provide a platform for engineers and researchers to swap shared challenges and expertise. manot's next priority, before even filing for a patent, is publishing their research in a reputable journal –– a good way to demonstrate and validate their groundwork to the technological community. The team recognizes the need to move quickly and plan to launch their proof of concept pilot by the end of the year. 
At Home in the Classroom 
Alongside her role as a founder and CEO, Movsisyan is nearing the end of her doctoral studies in the integration of AI and healthcare. She maintains that a Ph.D. is a powerful way to inform the development of a company, especially given the primacy of strong theoretical foundations for deep tech endeavors. Good research comes first, application second. 
Movsisyan has also assumed a role as professor at her alma mater, YSU, teaching courses in programming, bioinformatics and data analysis at both the undergraduate and graduate level. Though currently focusing on growing her company and completing her Ph.D., lecturing has made her really excited about the future of science and mathematics in Armenia. "I like being in the classroom and interacting with students…the next generation is cool, curious, and capable of creating something new," she says. 
The Atlantic contributor Derek Thompson portends that the world is likely experiencing an "an intermission between technological epochs," moving from an economic era characterized by smartphones, social media, and software to one likely dominated by artificial intelligence applications. A subsequent shift needs to happen in the approach to tech education in Armenia, where research in math and science will form the foundation of leading start-ups in the future. There's a huge demand for talent but the work isn't easy to do without a Ph.D. 
While pursuing careers in science and technological research isn't the only important path to success, nor should it entirely eclipse the importance of prioritizing research in the humanities and social sciences, Movsisyan's story highlights the benefits of equipping students with the tools and guidance necessary to invest in the areas that inspire them most. 
Looking Forward  
While the start-up route isn't for everyone, it can be a compelling career path for those who are keen to shape the future of a company. According to Movsisyan, it all depends on the source of individual fulfillment. "Working for big companies versus smaller start-ups is really different — [you can be] part of a set procedure or directly involved in decision making," she says. For those motivated by the bigger picture, choosing to work for small, growing teams can be immensely rewarding. For Movsisyan and many others, being passionate about the work is a non-negotiable. This standard, she asserts, is the key to overcoming any challenge: "Love your work, build your network, be a part of everything you can, not just your immediate role."
"The same can be said for living in Armenia," she added. "Proactivity and collaboration are key."  
manot is at the beginning of its journey, and Movsisyan emphasizes that despite pitfalls, she regrets nothing. "Each step has been a teaching moment," she explains. "I don't view mistakes as mistakes, but rather an opportunity to pursue new directions. If I were to choose another path, things would have gone a different way. I am happy to be here."

For Chinar Movsisyan and the manot team, "here" means being among the few candidates accepted into the Berkeley Skydeck high-tech accelerator and incubator program — an accomplishment shared by fellow innovative Armenian enterprises Krisp and SuperAnnotate. Over the next six months, Movsisyan will be based in the Bay Area, working towards validating her team's product and expanding her business and technological networks. More than great ideas, the core of entrepreneurship lies in their implementation. Ideation aside, "the next goal is execution."