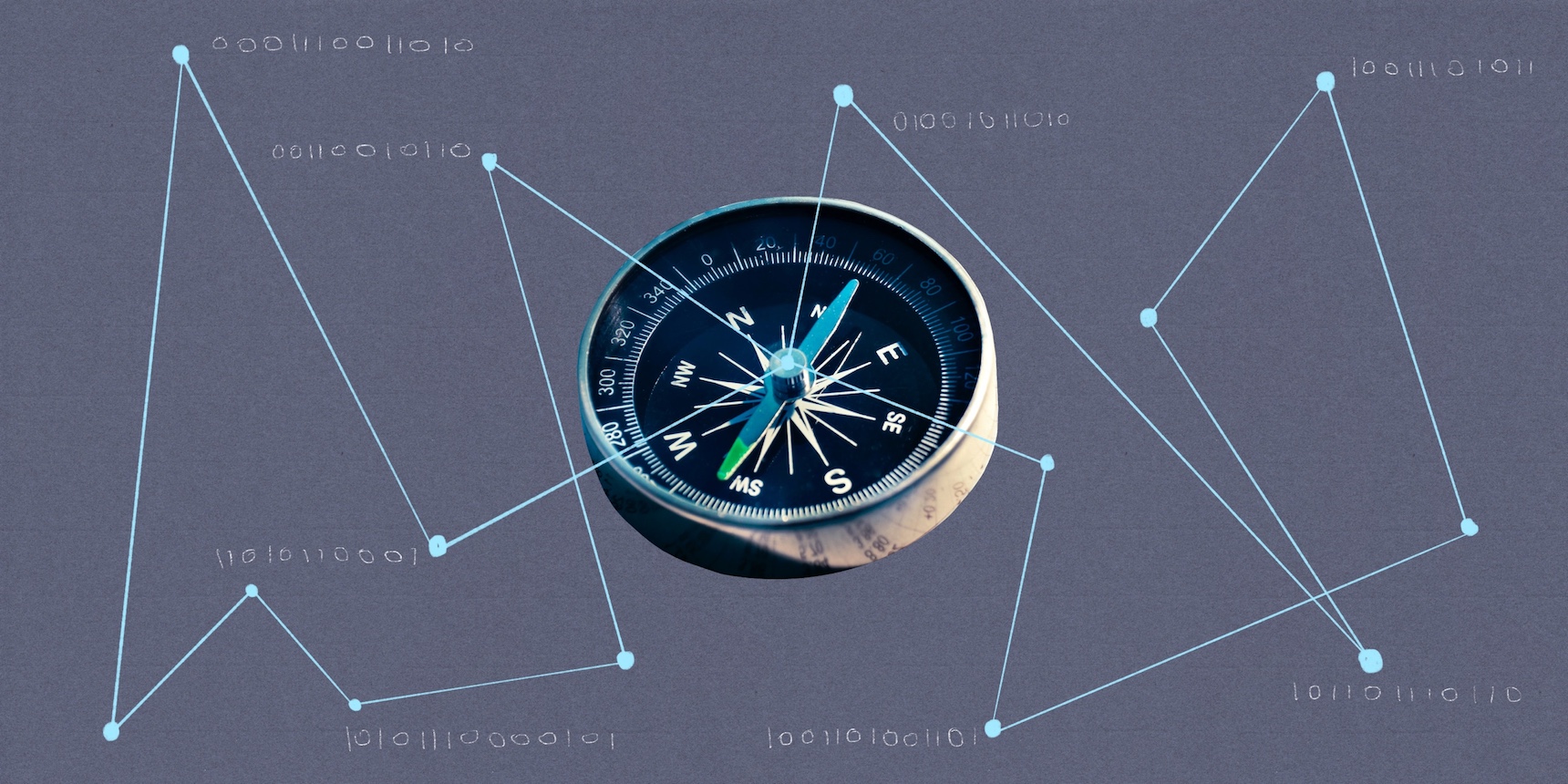 Russians and Ukrainians fleeing the economic repercussions of war continue to flock to Armenia, bringing their IT and tech companies with them and boosting Armenia's already bustling domestic tech sector. Meanwhile, more Armenian companies like Krisp are on track to join PicsArt and ServiceTitan as unicorn startups, and other companies continue to open offices in the country.
The general consensus is that Armenia's tech sector growth will continue to stimulate the country's economy. Where exactly is that economic stimulus happening and who benefits from it? Speaking as we do about "Armenia's tech sector", we perpetuate the notion that it involves the entire country, when in reality its impact remains in Yerevan. Map each branch, building, and office of every tech or IT company in Armenia, and you'll find that far less related infrastructure exists outside the capital.
Bringing tech to Armenia is important, and the influx of techies from around the world – Diasporan Armenian or otherwise – is welcome. Concurrently, an increasing number of local Armenians can pursue careers in tech at home instead of seeking employment abroad. In order for locals from smaller towns and villages to receive the necessary qualifications for a career in technology or STEM, they must leave their homes for the big city where most of the tech education centers are. The problem is most don't have the means for such a move. Furthermore, the concentration of job opportunities in Yerevan and the absence of options in their hometowns drain rural areas of young talent and add to their economic stagnation.
How can tech's benefits be more evenly distributed? How can Armenia take tech and make it accessible to all, building programs that educate locals and create job opportunities at home that bring them back to their communities if they wish, and stimulate their economies? From primary school to higher education, these programs are working to fill in the gaps.
Tech Education Starts in the Classroom 
It is commonly known that public education in Armenia is facing a talent shortage crisis, especially in STEM subjects. Once a center for scientific discovery in the Soviet Union, Armenia's science sector has stagnated due to lack of government funding and infrastructure as well an exodus of scientists to other countries, leaving a small, aging pool of specialists behind. In small schools across Armenia, subjects like math and science have fallen to the wayside due to a lack of teachers. According to Gor Nazaryan, Managing Director of Talent Initiatives at Teach for Armenia, there are some 700 teacher vacancies across the country, with nearly 40% of that gap constituting STEM subjects, meaning many schools don't teach those subjects at all. Lack of education means fewer young people entering the tech sphere, and those that do graduate in STEM don't often choose to become teachers.
Teach for Armenia is a non-profit organization that aims to expand educational opportunities for all children in Armenia, regardless of their socio-economic circumstances. They do this by recruiting, training, and supporting professionals in their respective fields to teach for a minimum of two years in the most underserved schools across the country. 
As Armenia's tech sector continues to grow, the need for early education in STEM has become more apparent. To address this, Teach for Armenia has launched a new initiative in partnership with the Ministry of High-Tech Industry, the Ministry of Education, Science, Culture and Sports, called Tech4Armenia (T4A), which allows tech professionals to continue working for their current employers while simultaneously serving as a Teach for Armenia Teacher-Leader, filling in STEM teacher vacancies. 
Nazaryan says that during the Soviet era, Armenia "had an institutional framework that mandated students at pedagogical universities to go teach in rural communities for two or three years" ensuring a more comprehensive rural education. Today, such a government mandate would likely be seen as harsh. But initiatives like Tech4Armenia can produce similar results by providing incentives for professionals who choose to teach.
In conjunction with T4A, tech professionals can work around 25 hours remotely for their current employers while living in rural communities where they teach classes in STEM and run community innovation projects for an additional salary. At the same time, these professionals participate in ongoing professional and leadership development through Teach for Armenia under the guidance of a Leadership Development Manager and have the opportunity to apply for funding through the organization to launch Innovation Projects. 
T4A Teacher-Leaders undergo intensive training to prepare for their positions in schools. "The main difference," Nazaryan says, "is not the content, but the way we deliver that content." For the past couple of years, Teach for Armenia has been applying project-based learning to extracurricular education, supplementing the core state-approved curriculum. "Through project-based education, we want to show kids why they are learning these subjects and how they are applicable to the real world." 
Furthermore, the program empowers students to lead studies-based projects that benefit their local communities, with potential for funding from Teach for Armenia. In addition to utilizing what they've learned, they also acquire soft skills like leadership and communication. Tech professionals facilitating these programs learn those same skills, along with teamwork, collaboration, and public speaking, which sets them up for leadership positions in their own careers.
Nazaryan believes that introducing teachers that actively engage with the students and their communities also helps paint a more favorable image of teachers in Armenian society: "I think over the years, we were not careful enough with the image and role of the teacher. There was little respect [for teachers]." The result is a decreasing number of college graduates who choose to teach as a career.
2022 is Tech4Armenia's pilot year, with just one professional from Renderforest currently going through the necessary training to begin teaching. Nazaryan says that several other companies have already expressed their readiness to start collaborating with T4A. He believes there is great potential to scale the program. After all, Teach for Armenia went from a first-year cohort of 14 teachers to 120 in its seventh year. "We will continue to show companies the value of this opportunity," as their partnership means investment in the tech sector talent pipeline.
Nazaryan doesn't necessarily see Teach for Armenia as filling in the teacher gap, but rather creating a self-sustaining system that teaches STEM to students, helps them pursue a career in those subjects, and inspires them to enter the teaching profession and give back to a new generation of students. "We want systematic changes, where the educational career will be attractive and we won't have this shortage. Our vision is that by 2050, every child in Armenia will have access to an excellent education."
Tech Education Beyond the Classroom
While this vision is still far from being realized, there are existing initiatives working to make a high quality education more accessible to more Armenian children. Take the TUMO Center for Creative Technologies, an after-school program focused on digital learning in subjects such as technology and design. According to TUMO Managing Director Marie Lou Papazian, "it's a place where teenagers take charge of their learning, develop their skills and discover their passions." The program is tuition-free and open to any teen aged 12 to 18 who wants to learn. 
TUMO's learning program comprises self-learning activities, workshops, and project labs that revolve around 14 learning targets, including tech-related subjects like game and web development, 3D modeling, programming, robotics, and motion graphics. The workshops are led by specialists and range from beginner to advanced and culminate in individual or team projects that are published to each participant's portfolio and at times submitted to competitions or festivals, or are published online and on app stores.
The project labs are offered by top technology and design professionals from around the world, with over 100 of these instructors coming to TUMO every year to lead advanced labs to work with TUMO teens on real life projects.
Together, these components constitute a tailored learning plan for each teen that constantly evolves over the course of two or more years, adapting to their pace and preferences over time. As they complete more projects, they build their portfolio and better position themselves to enter university in their chosen subjects and even get jobs. 
Along with its dynamic and innovative learning programs, TUMO is notable for its accessibility. It has major hubs in Yerevan, Dilijan, Gyumri, and Stepanakert, and it runs TUMO Boxes – transportable, fully equipped mini TUMO centers where students complete the self-learning portion of the program –  in over a dozen towns and villages including Gavar, Berd, Sevan, Kapan, and Martakert (Artsakh) with several more coming soon. According to Marie Lou, TUMO is planning to operate a total of 16 centers and 110 boxes nationwide through the TUMO Armenia program –– a $50M endeavor launched in 2018 that has already obtained 45% of the necessary funding. TUMO has also been expanding internationally since 2018, opening centers in Paris, Berlin, Moscow, Beirut, Kyiv, Tirana, Lyon, Zurich, with more under development in the US, India, Portugal, Brazil, and Angola. 
TUMO currently serves around 20,000 students, with a network of over 60,000 alumni. One alumnus, Arthur, remembers his time studying at TUMO Stepanakert fondly. "When I entered at the age of 14, I knew that I liked everything, so I tried everything – programming, painting, filmmaking." It was a chance for him to explore his interests and better understand what kind of career he might want. Arthur says, "TUMO was the greatest experience. Being born and raised in Artsakh, there weren't many opportunities." He mentions one friend who studied programming with him at the center, and who, inspired by his experience, now studies data science in university.
According to Marie Lou, TUMO's goal is to "complement public education, and, in fact, we rely heavily on the core skills that TUMO students learn at school, in math and language for example, which allows us to concentrate on other areas." That being said, "there is certainly room for improvement, both in schools and in programs like TUMO, and we do think that schools in Armenia and around the world need to significantly revise their methods and pedagogy." Still, she believes that some schools, given the limited resources that they have, are achieving remarking results. 
In addition to technical subjects, the programs at TUMO aim to develop skills, values and positive attitudes that will make teenagers ready for the future by developing their self confidence, their ability to collaborate and communicate effectively, their empathy towards others, research skills, and initiative taking. "With an emphasis on pedagogical innovation and several years of guided instruction," says Marie Lou, "we help students harness their potential and ingenuity to lead productive careers that break the cycle of economic insecurity and strengthen Armenia's global position." The skills students learn at TUMO and the tools they become familiar with allow them to reach global networks from their own towns and cities. "We empower them to succeed and thrive without leaving their country or even their home village," she says.
TUMO may be the biggest after-school educational initiative in Armenia, but it isn't the only one. The Children of Armenia Fund (COAF), created in 2004 aims to advance rural communities in Armenia in education, healthcare, social and economic development. In service of this mission, COAF built its first SMART Center in the village of Debet, Lori, which supplements local children's education with 18 programs to choose from, including STEM subjects like engineering, programming, and agritech. According to COAF's David Manoukian, the goal is "to have at least one SMART Center in each region, and one in Artsakh." At the time of writing, a second center is planned for Armavir Province. 
Armath Engineering Laboratories, an initiative of the Union of Advanced Technology Enterprises (UATE), also operates after-school programs across the country. The topics taught within the program include computer programming, robotics, 3D modeling and 3D printing. Armath currently has 635 laboratories across the country, the vast majority of which are outside of Yerevan. The program was first launched in 2011 and is currently used by some 18,000 kids across the country. The most important aspect of Armath's laboratories is "the decentralized nature of it," says Hayk Chobanyan, the CEO of UATE. "We go to the kids, to their village, their school. Not the other way around." 
The vision of Armath is to have a "technologically developed Armenia," explains Shamam Gevogyan, the educational programs director at UATE. Armath also puts an emphasis on the importance of providing its students with opportunities in their home regions. Currently, UATE is in the process of launching its first innovation center in Ijevan, called InnoIjevan. The center is expected to formally open early next year, however many of its projects, including bootcamps, incubators and innovation labs have already begun operating. UATE's hope is that by building innovation centers outside of Yerevan, there will be an opportunity to create an ecosystem in the regions that will provide jobs and opportunities for people in tech and science. The first center, Innojevan, was implemented in partnership with COWO and the Ijevan municipality, along with funding from EU4Armenia. 
Making the Leap From Education to the Workforce
Although organizations like Teach for Armenia, TUMO, and COAF primarily focus on providing young Armenians with an excellent education in STEM subjects, they also recognize that making the transition from secondary school to university can be difficult. Nazaryan stresses the organization's continued support for young students in need of financial aid to pursue degrees, and they grant scholarships with the condition that recipients join the Teach for Armenia program upon graduating. Furthermore, both students learning under Teacher-Leaders and the Teacher-Leaders themselves become part of a large alumni network with resources to help them get into university and find better work opportunities. 
Finances aside, the fact remains that even after these students receive their diplomas, lack of a comprehensive college curriculum in various areas of tech leaves them with gaps in knowledge and skills needed to enter the workforce. This is where initiatives like Armenian Code Academy (ACA) are changing the game. 
According to ACA co-founder and CEO Narek Aslikyan, who has been teaching courses on Human Resources at Yerevan State University, subjects like software engineering, product management, data analytics, and others are either insufficiently taught or not taught at all. "Some universities have very good masters or extracurricular programs in data science, but it isn't the norm." He co-founded ACA to help prepare young professionals for jobs in tech.
ACA is a Yerevan-based educational institution which has been organizing training programs in computer programming for 7 years. With a constant finger on the pulse of tech and an understanding of which skills are in demand, ACA also offers other tech-related courses. "Unfortunately, universities are not flexible enough to provide students with the skills currently needed at tech companies, as technologies update very quickly." Besides acquiring or improving those technical skills, students are also introduced to the workplace culture with prospects for employment in the country's leading IT companies. 
"We are filling the gap between formal education in universities and the labor market, and working to meet employer needs," Aslikyan says. To this end, 50 percent of programs offered at ACA are tailored to specific employers looking for young talent that can start working as soon as possible. Initially, he says, these companies weren't ready to hire juniors, and sought out experienced professionals. Thus Aslikyan and ACA have spent the last five years making sure that those companies understand that "if they want to grow in the long term, they have to hire junior engineers now and train them internally to have seniors tomorrow. They can't rely on loyalty from newly recruited seniors." 
When working in tandem with companies seeking junior talent, ACA builds a customized program and puts out a call for applications, which usually number between 500 and 1500. They then choose around 15 to 20 young professionals, who receive this free training on the condition that if they receive a job offer from the cooperating company, they accept. 
At this time, ACA offers 3 payment options, one of which is the stipulation that the professional accepts work for the company funding their training. The second option is to pay for the courses themself, and the third is an income-share agreement, in which a professional receives intensive training with a guaranteed avenue for employment after. Once they are employed and their salary reaches a certain amount, they must begin paying back the tuition fee. ACA only provides services to companies offering jobs based in Armenia, to keep young professionals in the country.
Most students who sign up for training with ACA are between 22 and 35 years of age, but applicants from the ages of 16 to 60 are also welcome. At this time, 60 percent of classes are conducted online, with 40 percent offline and mostly taking place in classrooms at Yerevan's Megeryan Institute. This year, ACA has taught around 4,000 students in total. 
Creating Tech Jobs in the Regions
Bridging the gap in learning between university and the workforce is just one side of the equation when it comes to preparing young professionals in Armenia for careers in tech. As most companies are based in Yerevan, these professionals are often forced to leave their towns and villages in order to find work. Njdeh Satourian, EVN Report's tech editor, talks about one student's comment when he was teaching Python courses at Menkumenk educational center in Kapan: "You're teaching us computer science, but what are we going to do with it?"
In order for these educational programs to actually bring tech to all corners of the country, the necessary infrastructure needs to be built. Aslikyan adds that though a large percentage of online students at the ACA live in the regions and are learning the skills that will get them employed, the lack of local employers means they will still have to move to Yerevan for work. That's why they plan to open more branches in the region –– starting with Vanadzor –– and work with Yerevan-based companies to open branches in the city as well. 
"We want Vanadzor to become a tech hub for Armenia. It's halfway between Tbilisi and Yerevan, and can become a strategic place for Georgian engineers and tech professionals to move as they don't have as developed a tech industry back home." Furthermore, Vanadzor could use the investment to catch up to Gyumri, where about a dozen educational initiatives have already been initiated and where ACA has around 20 to 30 employer partners. "Vanadzor is one of the most underrated cities; they have a lot of talented youth in universities but no promising projects in tech." 
While Aslikyan can't yet divulge the names of the companies he's currently speaking with, he says that one wants to open an office in Vanadzor over the next two years that would employ at least 100 people. Aslikyan will spend at least the next year developing ACA's Vanadzor branch, and if they are successful, he will expand to other regions in Armenia.
ACA isn't the only program turning its attention to Vanadzor's untapped potential. Tech Week Armenia, a week-long series of conferences and events meant to bring the tech community together, is set to take place in Vanadzor for its 2023 iteration. The main goal of Tech Week is to foster development in tech in the host community through discussions and panels as well as a job fair that will help professionals or aspiring techies to find related jobs in the region. This year's program, which took place in Gyumri, also featured a cybersecurity hackathon as well as the Koris idea competition which saw several teams pitch their ideas for businesses that would contribute to the development of the Shirak region in technology, agribusiness, or tourism for a prize of $3000. 
In 2021, another notable conference called Formula Goris which, organized by The Crowdfunding Formula, aimed to teach the youth of Syunik region and Artsakh about IT and digital marketing while also bringing the local tech community together. The recent opening of a new Impact Hub co-working space in Goris may also entice remote-working tech professionals or entire companies to open branches in Syunik. And organizations like Girls in Tech continue narrowing the gender gap in technology through the engagement, education, and empowerment of girls and women across the country looking to enter or advance in the sector. 
According to Nazaryan, "as tech becomes Armenia's leading sector, it is also positioning itself as the flagship sector for the country's development." But in order for tech to truly benefit Armenia, it needs to benefit all of Armenia. For this to become a reality, accessibility to education in the regions as well as the creation of more local job opportunities are essential. 
Editor's Note: An earlier version of this article did not include Armath Engineering Laboratories, an initiative of the Union of Advanced Technology Enterprises (UATE). It was added later.