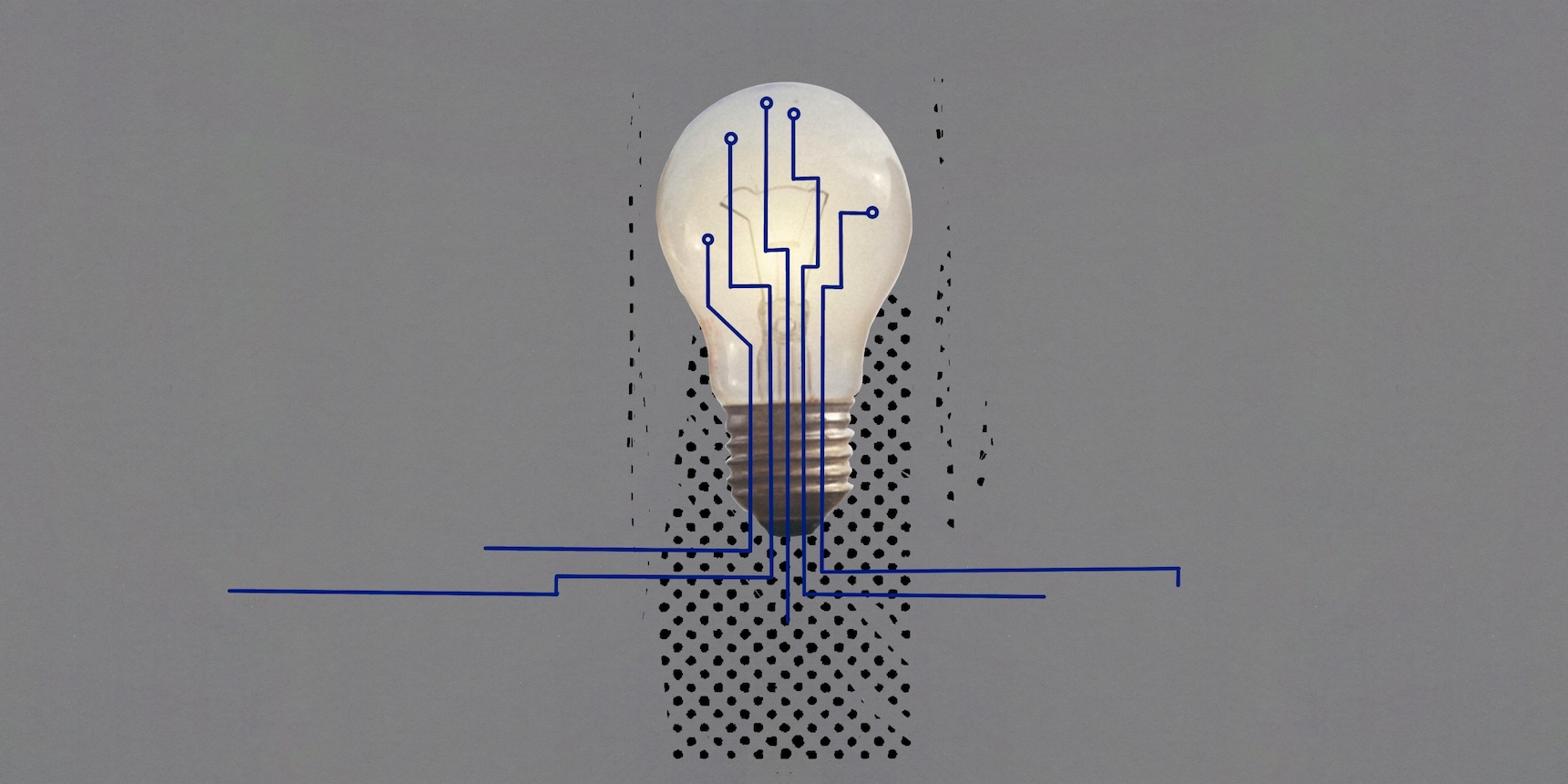 In these challenging times for Armenia, there is at least one common vision: Seeing the country secure and developed, with strong state institutions, quality education and healthcare and a fair judicial system. Although there are a plurality of approaches on how to accomplish this vision, science, technology and innovation (STI) will be key in its realization. Armenia's progress in becoming the next IT hub is constantly in the media; Armenian scientists and entrepreneurs create new solutions, politicians talk about developing a knowledge-based economy, opening innovation and tech centers throughout the country. How do we make sure that these developments bring us closer to the overall vision and how will they impact the economic and social development of the country?
In order to benefit from the innovation potential and accelerate socioeconomic development in Armenia, it is imperative to take a closer look at the mechanisms behind economic growth and the role of technology and innovation in it. This article aims to explain the main drivers of growth and discuss the opportunities of leveraging the full potential of technological progress and innovation for Armenia's future.
What Is Technology?
Industrial revolutions and the new technology and innovation they brought resulted in structural changes in the global economy, transforming lives and societies. Today, STI forms the foundation of modern economies. More specifically, governments are taking steps to ensure technological progress of their countries; private firms and organizations are investing heavily in innovations and new technologies; technological products and services are in great demand; technology-producing companies are among the ones with the highest valuations; and finally, technologies are embedded in every aspect of our lives. 
Along with the fast pace of advancements, we often forget to ask ourselves basic questions: What is technology? What kind of technologies do we need? Why do we need them? The answer to these questions and all the phenomena around STI, such as industrial revolutions, digitalization, and circular economy are about the efficient use of available resources, or in one single word – "productivity". Thanks to technologies, it has become possible to produce more with the same amount of resources or invest less to produce the same level of output. Productivity within the economy turns out to be fundamental for economic growth and the most important factor behind it.
Why Is Productivity So Important?
As economist and Nobel prize recipient Paul Krugman said, "Productivity is not everything, but in the long run, it is almost everything." But why does it matter so much? We know that economic growth results from the resources put into production––capital and labor. A country can increase its economic growth simply by increasing labor or capital or both. Until the 1950s, economic growth was largely attributed to capital accumulation. But the view of economic growth and development has dramatically changed after Robert Solow, another Nobel Prize winner economist, conducted a study in the U.S. known in economics as growth accounting. His data showed that only 20% of America's economic growth in the long-run derives from capital accumulation, while 80% was attributed to an unknown factor. Later, that unknown aspect was found to be the efficiency with which inputs, both labor and capital, are used in the economy. This part of the growth formula is known as total factor productivity or simply TFP. Given its significance to economic growth, TFP is often thought of as the recipe for economic growth; the better the recipe, the more delicious the final dish.
Over the decades, TFP has become a measure of economic performance among the world economies. It explains why some countries are wealthier and have higher living standards, while others are poor. For instance, the U.S. economy is considered to be one of the world's leading economies not because it has a large number of research centers and technological companies, or that it is home to Silicon Valley or has the most unicorns, but because all these make it a productive economy.[1] The European economy lagged behind in the mid-1990s, because its TFP growth in Europe decelerated compared to the U.S. economy. Asian economies, such as those of South Korea, Japan and China, are examples of countries that managed to shift from a capital-accumulation-based to a productivity-based growth model, which explains the success behind their economic performance. Armenia's Soviet predecessor economy sustained growth largely on capital accumulation, which is considered to be the reason behind its collapse. As Paul Krugman said, economic growth in the USSR attributed to productivity "was virtually nonexistent". 
TFP, is the most reliable way to achieve long-term improvement in living standards, which are achieved through smart science, technology and innovation policy. 
Role of Innovation in Economic Growth
STI is associated with the socio-economic development of the country because it causes TFP to grow, which causes the economy to grow. Given that Armenia's aim is to become a developed country with high living standards, what kind of innovations should be promoted in order to rapidly achieve these goals? The answer to this lies in both radical and incremental innovation. 
Radical innovation brings new paradigms of development and are possible through scientific knowledge and intensive research and development. Like the steam engine, such technology shifts the course of development and creates new areas of economic activities. Equally, if not more important are incremental innovations. These are the small-scale technological, organizational improvements aimed at refining and easing the application of new technologies. In this sense, incremental innovations are believed to push the diffusion of radical innovations. It plays a key role in country development, because without diffusion, innovation cannot have any significant economic or social impact. 
The example of Information and Communication Technology (ICT) ideally illustrates how a radical innovation can create new industries and at the same time provide space for improvements in other sectors of the economy. Unfortunately, radical innovations can take people's attention away from incremental ones. For instance, the U.S. economy, where the ICT boom started, benefited from the technology, not only because it produced and sold more computers and software, but because it successfully diffused these technologies throughout its economy, from agriculture to manufacturing, business operations to public governance. In contrast, economic growth in Europe in the late 1990s slowed down because the diffusion of technologies was delayed.
Of course, gains from breakthrough innovations resulting from intensive R&D and scientific knowledge can be huge. Over reliance on that, while neglecting the importance of incremental innovations, however, is a big mistake.
The Armenian Context
According to the World Bank (2017) estimates, Armenia's attainment of high-income country status by 2050 is realistic. There is, however, an important precondition. Armenia must adopt a new growth model based on boosting TFP, labor and capital efficiency, in parallel with its accumulation. 
Other inputs in Armenia's growth formula, labor and capital accumulation, are decelerating and relying on them is not sustainable. World Bank calculations show that the population of Armenia is expected to shrink by about 10% down to 2.7 million by 2050, which combined with its aging population and persistent gender gap in the labor market, indicate that growth from increased labor participation will not be economically significant. Similarly, relying on capital inflows, mostly in the form of FDIs and remittances, has also proven to be unsustainable, as recent statistics show. In contrast, the structure of Armenia's economy, where larger shares of output are attributed to low productive sectors such as agriculture, mining, manufacturing, TFP has unlimited space for improvements. Thus, bringing Armenia closer to a high-income country depends on its ability to mobilize the intellectual resources of Armenians to develop an economy with increasing TFP.
Public discussions currently taking place in Armenia around STI are a great departing point for this journey. However, certain perceptions in these discussions seem to create obstacles for moving towards a sustainable growth model. Two are worth highlighting:
S

cience, technology and innovation are perceived as an end goal

; we think of STI mostly as technological products or services that successfully enter the global markets, make their owners successful entrepreneurs and develop startups with high valuations. As a result, the production of goods that increase the productivity of other economies are promoted, while increases in labor and capital accumulation are neglected.

S

cience, technology and innovation are seen as sophisticated industries, and promote an elitist approach around STI.

Public discussions around STI focus primarily on accumulating scientific knowledge, creating products that heavily rely on R&D and therefore, send signals to society that innovation is only for scientists and engineers, and thereby exclude contributions from the rest of society. It is an example of the neglect of incremental innovation and radical ones.
Conclusion
Understanding formulas of economic and social development make their execution more manageable. Innovation can become a main driver of economic growth, as it mediates the efficient combination of resources in an economic system. As scientists, managers, policy-makers and members of society Armenians make decisions that relate to innovation everyday, they impact the economic performance of the country. To speed up the process, it is crucial to reject the elitist approach of STI and engage everyone in this creative process. It is also necessary to perceive STI not as a goal in and of itself, but as a means of economic and social development for the country. 
Footnotes
[1]
This statement does not argue against the fact that the mentioned factors might have a positive impact on the TFP growth and/or economic output.
REFERENCES
Hall, Bronwyn H. (2006) "Innovation and Diffusion", Jan Fagerberg and David C. Mowery (eds),
The Oxford Handbook of Innovation
(2006; online edn, Oxford Academic, 2 Sept. 2009).

Havik, K., McMorrow, K., Röger, W., & Turrini, A. (2008).
The EU-US Total Factor Productivity Gap: An Industry Perspective
(No. 339). European Commission, Directorate-General for Economic and Financial Affairs.

Krugman, P. (1994). The Myth of Asia's Miracle.
Foreign Affairs
, 62-78.

Krugman, P. R. (1997).
The Age of Diminished Expectations: US Economic Policy in the 1990s
. MIT press.

Solow, R. M. (1957). Technical Change and the Aggregate Production Function.
The Review of Economics and Statistics
, 312-320.

World Bank Group. 2017. Future Armenia: Connect, Compete, Prosper. Systematic Country Diagnostic;. World Bank, Washington, DC. © World Bank. https://openknowledge.worldbank.org/handle/10986/29791 License: CC BY 3.0 IGO."

This week on EVN Disrupt we are continuing our series of podcasts from the Science and Technology Convergence Conference. Once again, we have two guests on this week's podcast. Our first guest is Ashot Papoyan, a biotech executive who is the Chief Operating Officer at Biosim and CEO of Elm Tree Research. Our second guest is Haig Eskandarian, a microbiologist at the University of California, San Francisco. With our two guests we spoke about experimental biology and commercializing science findings in the biotech industry.
Read more