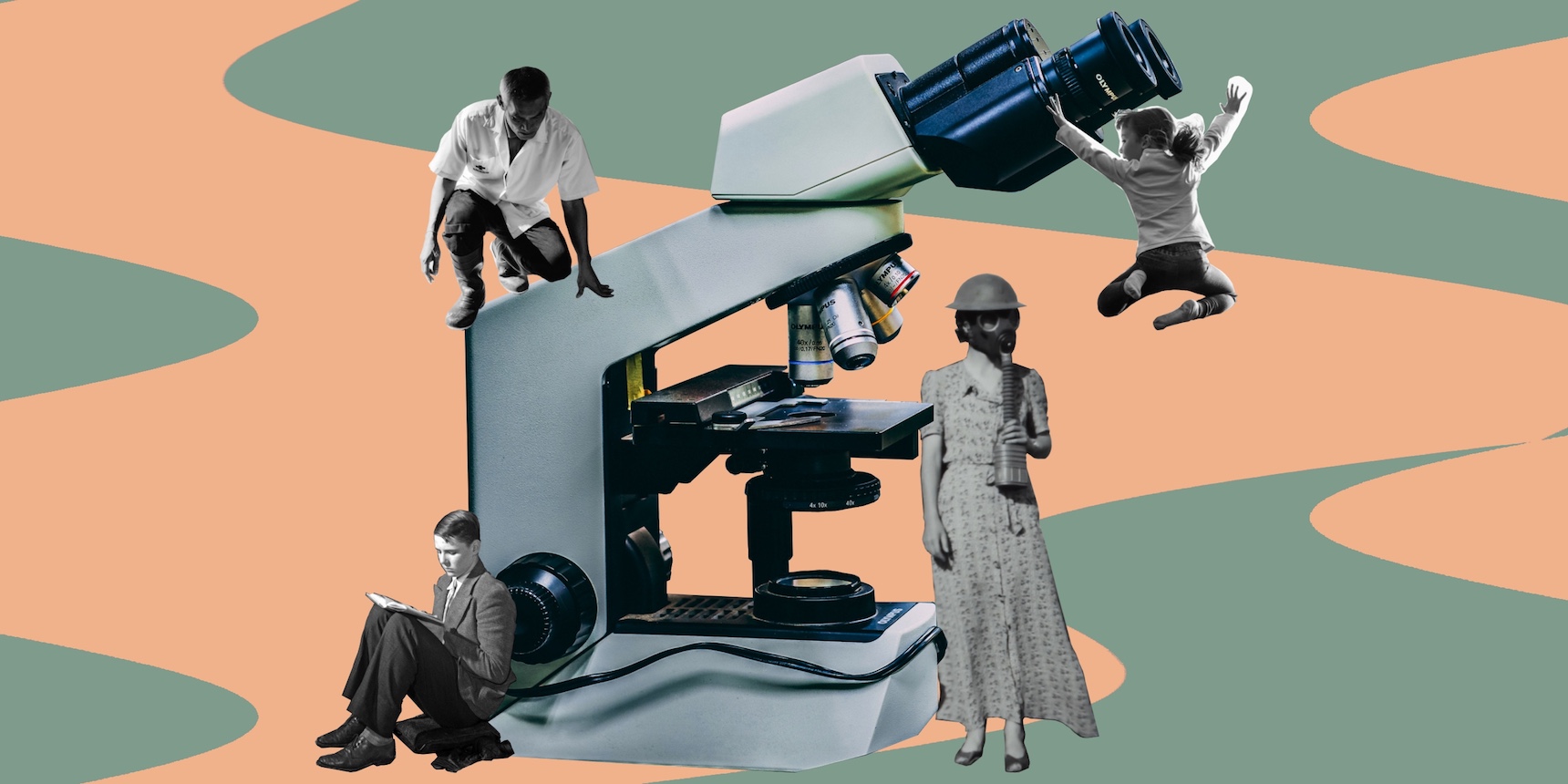 We live in a world that is becoming increasingly technology-oriented. As we strive to address pressing societal issues, we are witnessing an unprecedented pace of discovery and innovation developed through scientific advances from all around the world.
Science continues to play a crucial role in society's technological advances and in overcoming existential challenges, such as food or water scarcity, climate change, and epidemics. The pace of emerging crises in public health, security, economy, food, and other fields — some of which have yet to be identified — requires that societies rely on and trust scientific knowledge to find solutions for them.
However, the way the news has seeped into social media has made it difficult, especially for lay audiences, to discern scientific or factual and false or unsubstantiated information. It is common to come across news or ads on Facebook claiming that scientists have found a cure for cancer, or –– better yet –– suggesting that cancer can be cured by consuming hot lemon water.
In meeting scientists, journalists, and representatives from the tech community during the bootcamp, I pondered whether Armenian society trusts science, and what can be done to increase that trust. 
According to a report on media consumption in Armenia by the Media Initiatives Center, 89% of respondents use Facebook to consume news. Moreover, 44% of respondents do not check the news source when clicking on a link seen on social media, and 15% only rarely do so. Meanwhile, 23% never click on a link that leads to an external website.
While social media can be used to build trust in science or reputable experts, it also creates polarization. Algorithms and individual content curation can drag target groups into information bubbles. This can contribute to a communication gap between society and the scientific community. Furthermore, society often places trust in well-known public figures with large followings, who may lack the necessary expertise on the topic they are communicating about.
Arshak Balayan, a lecturer at the American University of Armenia, emphasizes the importance of enabling society to identify experts in their respective fields and to rely on them for information. However, this requires an understanding of what a substantiated opinion is, including related aspects of reliability of sources, potential biases, and coherence with other well-established opinions on the topic.
Lilit Margaryan, Project Manager at Gituzh, an initiative that bridges science and strategic development in Armenia, believes that in order to have a society that understands the importance of scientific work and science-based knowledge, the government must more adequately support science and scientists. This includes creating institutionalized mechanisms and channels to communicate the importance of science and its benefits to society. According to Margaryan, the significance of scientists and their work is not being highlighted enough. This, in turn, prevents educating future generations with advanced critical thinking and a proper understanding of how science works.
People are more likely to accept an idea when someone speaks persuasively and passionately about it, even if what is being said may not be entirely true. As Margaryan puts it, "there is nothing that could warn audiences that what is being said may sound like the truth but is not the truth."
The COVID-19 pandemic illustrated the importance of science to help society address emerging threats. Innovation in manufacturing, defense, agriculture, and medicine are now opening a new era, demonstrating the central role of science to long-term growth and economic development. 
However, trust is critical for science to improve the human condition. New and improved ways must be found to connect the value of science to daily life. 
"It is impossible to resolve state security issues without being a part of global science. Unfortunately, we are falling behind," says Hripsime Mkrtchyan, Ph.D and Environmental Sciences lecturer at AUA. 
According to Balayan, in order to build trust in science, people must learn about what it is and what it can offer, starting from an early age. Mistrust often arises from a misunderstanding of what scientists in Armenia do, and what kind of results they can deliver. To address this, Balayan suggests that greater engagement between society and the scientific community is needed. "We need to explain the nature of science within our schools and adopt an educational system that has different expectations," he says.
Disparities in public opinion on science-related issues often stem from educational and ideological differences. As Balayan explains, if someone believes in conspiracy theories, "and I mock them instead of helping them change their views, I polarize them further. This culture needs to change at all levels – individual, institutional, and state." 
Lilit Margaryan suggests that this transformation requires substantive integration of research and scientists into policymaking. To bring about a new era of stable, long-term solutions that enhance our lives, scientists, governments, and societies should collaborate.
Scientists can have a significant impact on public trust in science by understanding the mindset of individual groups and tailoring outreach methods accordingly. To encourage scientists to engage with society, Mkrtchyan suggests creating nominal awards or honors for scientists who actively participate in science popularization. She notes however, that policymakers do not seem interested in this idea.
Society needs to understand why it should trust the scientific method and be confident that it provides evidence tested through experimentation, to determine whether a theory is true or false. Science communication plays a crucial role in fostering public faith in science by sharing scientific information, including findings, methods, and practices. As a result, it cultivates trust in scientific information and the scientists behind it.
Mkrtchyan emphasizes the importance of communicating with both policymakers and the general public. Scientists also need better representation through the media. The role of the media in distinguishing between genuine and pseudo experts cannot be overestimated, according to Balayan. Journalists should know whom to go to for expert opinions, and not favor emotional appeals and clickbait headlines.
News outlets should not only cover political, societal, and economic issues, which already receive significant attention, but also make space for covering science. They should also make every effort to include scholarly analysis when covering political, social, and economic issues. This will help the public understand the consensus among experts around these important topics. "If we are concerned about having a strong and competitive society with advanced critical thinking, we should institutionalize these approaches by developing platforms and formats for popularizing science," Margaryan adds.
In his book "Genesis and Development of a Scientific Fact," microbiologist Ludwik Fleck emphasized the significance of "thought collectives," which he described as a critical factor for the existence of science and scientific thinking.
In Armenia, emerging initiatives such as Gituzh and the Armenian Society of Fellows (ASOF) can be seen as thought collectives. These organizations are actively working on developing the communication and popularization of science to increase the public's trust in it.
While the consequences of the 2020 Artsakh War and the formation of the Gituzh initiative have brought science back onto Armenia's agenda, there is still a long way to go before society fully understands the role of science and places trust in both the government and national narratives that are empowered by scientific knowledge.
"There is another complex question that arises and needs to be addressed when we talk about science popularization and trust in science: Do we have a strong enough R&D ecosystem or competitive scientists worth popularizing? I believe that building a strong scientific ecosystem and communicating science to society must go hand in hand," says Margaryan.
Vatche Sahakian, Professor of Theoretical Physics at Harvey Mudd College and Interim Executive Director of ASOF, describes science as a collaborative experience, and points out that Armenia has a legacy of collaborative research and development. For example, the Yerevan Physics Institute Alikhanyan laboratory at one point hosted over a thousand scientists from all over the Soviet Union.
According to Sahakian, a key challenge is the re-establishment of an international and collaborative scientific community in Armenia. The role of Armenia's large diaspora is especially noteworthy in this context. Sahakian stresses the importance of leveraging the potential of the diaspora by proactively and vigorously establishing connections and networks, bringing scientists from abroad, and turning the country once again into a game-changing regional center of research.
Science plays a crucial role in Armenia's future. Without a well-developed and competitive R&D ecosystem, there may not be a future for the country. As Vannevar Bush, a legendary American science administrator and author of "Science, The Endless Frontier," once said about the role of science in the U.S.: "Science can be effective in the national welfare only as a member of a team, whether the conditions be peace or war. But without scientific progress, no amount of achievement in other directions can ensure our health, prosperity, and security as a nation in the modern world."
To advance science in Armenia and restore trust in it, scientists, the government, and society must work together. Science communication plays a crucial role in achieving this goal.