Illustration by Maïda Chavak for "374"
Nina Achadjian is a Partner at Index Ventures, where she is focused on enterprise SaaS, vertical SaaS, and AI. She is also the founding partner of HIVE Ventures, an early-stage Armenian venture fund. Achadjian spoke with EVN Report's Njdeh Satourian to discuss where she sees the Armenian ecosystem headed, her experience in venture capital, and what the industry will look like after it has gone through this current turbulent time in the market. 
This interview was conducted in March. I has been edited for length and clarity.
NS: The Armenian start-up ecosystem has seen significant growth over the last few years. How do you evaluate where we are today, and what is your perspective on what is next for our ecosystem?
NA: It's important to take a step back and see where we are in the cycle of technology adoption in Armenia. When I first started getting involved in Armenian start-ups in 2014, there weren't many investment opportunities. There were no angel investors, no VCs and people were doing the entrepreneurship journey pretty much solo. There wasn't a lot of access to Silicon Valley and there certainly wasn't a lot of institutional knowledge in terms of how to run a company. When I look at where the Armenian tech ecosystem is now, I would say we've come a really long way. Today, there are hundreds of investable start-ups in Armenia and many of them have been able to raise capital and get to product-market fit. 
I also think we are starting to see a flywheel effect where early employees of successful companies are starting to leave and start their own companies. This is one of the most powerful dynamics that took place in Silicon Valley. The earliest employees of PayPal became some of the most successful next generation entrepreneurs including Elon Musk (Tesla/SpaceX), Max Levchin (Affirm), Jeremy Stoppelman (Yelp) and others otherwise known as the "PayPal Mafia." I think there is a similar dynamic happening in Yerevan and this makes me hopeful for the future founders who have had exposure to great company building. 
All this said, a sign of maturation of an ecosystem is having a company IPO or be acquired. That hasn't happened yet and I think we're still in the early innings. There's a tremendous opportunity right now. In order to take it to the next step, we need to prove to the world that you can return money by investing in Armenia. There are many companies like ServiceTitan, CodeSignal, Picsart and others that have demonstrated they're on that path, but it just hasn't happened yet. 
NS: Currently, start-ups in the country look outside to raise investments past the seed stage. Should it be a goal of our ecosystem to have growth stage VC firms in the coming years? Or should we continue focusing on increasing the access to early-stage capital?
NA: Armenia needs both. What we've seen in other emerging start-up ecosystems is that entrepreneurs tend to really like having a local investor, someone who understands the context in which they come from, the local talent market, the geography, the challenges and opportunities there. For example, there are a lot of local VCs in Romania, Estonia, Prague, etc. Those players do an amazing job getting those companies from zero to one. But there comes a time in a start-up's journey where growth capital is needed. That's where people tend to look to institutional and international VCs. Not only can they write bigger checks, but they just have a lot more resources to help these companies scale. For that reason, one of the biggest things that I focused on for Armenia is attracting venture capital and external money to the region because ultimately they will be an important player in the ecosystem. The success of local seed funds is also extremely important. If they have a great exit, they will be able to inspire their investors, their LPs, to give them more money. Then they can back more Armenian start-ups, and it's really a virtuous cycle. In the early days of HIVE, a lot of the U.S.-based Armenian-led companies I invested in really didn't need our money. They had plenty of money, but they really wanted to help an Armenian seed fund become successful because they knew that if HIVE can be successful and return capital, then they will be able to back more entrepreneurs in the future. And that's exactly what has happened.
NS: As we see the first wave of big Armenian start-up exits in the coming decade, in your opinion, are we prepared to utilize this opportunity to grow our ecosystem? Or does more need to be done at the institutional level in Armenia, to ensure that the capital that will flow into the country will be a catalyst for building more successful start-ups.
NA: We must start with the top of the funnel, which is education and as an output of education, the number of engineers. There have been some great initiatives that have put technology on the map for Armenian students, and as more success stories emerge from Armenia, more parents will be inspired to encourage their children to study computer science. Armenia also needs to develop a reputation for producing fantastic engineers and become an innovation hub for building great companies. Armenia has the perfect ingredients: a history of survivorship, math and science education, a global mindset, and an amazing connection to a diaspora. If you look at other ecosystems that have been successful, all of these things are present. So I absolutely think that Armenia has what it takes — all the pieces just need to fall into place starting with education and ending with exits.
NS: What was your motivation to start HIVE Ventures? 
NA: I really had no plans for a VC at the beginning of my career. I was working at Google, and I would constantly get emails from Armenian entrepreneurs asking me if I could help them access Google's resources such as cloud credits for their startup or if I could help connect them to people in Silicon Valley. This made me realize that there were very little resources for Armenian entrepreneurs. At the same time, Edele Hovnanian was brainstorming about how to bolster the tech ecosystem through areas in which she had experience such as education, branding, marketing, etc. With her partnership, the vision for HIVE was born. There were all these amazing entrepreneurs that were sitting in Armenia, and if they just had access to capital, the right people, and resources, their chances of being successful would be so much greater. In addition, many tech-focused Armenians in the diaspora wanted to give back but had no idea how to do it. They would say things such as "I could really advise someone on go-to-market sales, but I don't know which entrepreneur needs that" or "I'd really love to hire Armenian engineers, but I don't know where to start." One of the things I'm most proud of is helping ServiceTitan open an office in Armenia. Their first hire was an entrepreneur I had backed via HIVE and now their office in Yerevan has 300+ employees. That was a luminating moment for me, where I realized HIVE could be the glue between these two ecosystems. 
NS: The diaspora is often spoken about as a resource. The United States is home to a fairly successful and influential group of Armenian tech professionals who hold positions at leading companies. What can be done to further engage the community with the ecosystem in Armenia?
NA: First, I think it's important for the diaspora to spend time in Armenia. Every year, we host the HIVE Tech Summit, where we bring tech leaders to Armenia. This is an opportunity for many U.S.-based Armenians to visit Armenia for the first time and also put Armenia on the map for non-Armenians. Getting our HIVE speakers in front of entrepreneurs whose passion and drive were obvious was the best way to build an emotional connection and commitment to the region. Second, entrepreneurs need to have a very clear specific ask when they're asking someone who's busy and successful for their time. Lastly, it's also important for Armenian entrepreneurs to spend time in the United States and learn from the ecosystem in Silicon Valley. 
NS: What is the biggest gap in the Armenian ecosystem that the diaspora can help fill? 
NA: The biggest gap is probably go-to-market expertise. How do you build the capacity to move past your local market and sell to enterprise customers globally? The Diaspora can help fill that gap through mentorship or direct involvement; some Armenian startups will put their business development team in the U.S. and have their R&D team in Armenia. That's one way to attract talent. Remote work has also really opened doors for this, too. Right now, given the changes in work culture over the last few years, Armenian companies can hire enterprise sales people from San Francisco to work remotely for them. This is a great moment for Armenian companies to be able to do that. 
NS: Let's move on to your role as Partner at Index Ventures. The tech sector globally is experiencing a turbulent time right now. As a VC, how do you see the tech sector changing once we've gone through this cycle? 
NA: We are coming off of a few years of an unprecedented amount of capital, as well as one of the longest bull runs in the public markets. The state of the world in 2020 and 2021 was overhiring and burning a lot of cash to grow at all costs. While COVID did a lot to accelerate technology adoption, many companies raised valuations way ahead of their business fundamentals. Now, with inflation in the U.S. and rising interest rates, the question has become when and if these start-ups can become profitable. Can they actually acquire customers without burning a ton of cash? Today, there is a lot more time to make decisions and I think VCs will go back to the art of VC, which was really spending time getting to deeply know entrepreneurs before jumping in with an investment. 
NS: You are constantly interacting with entrepreneurs who are working on commercializing cutting-edge technologies. What are some current trends that you're excited by? 
NA: I'm excited about business applications that leverage AI. I've invested in a company called Gong, which listens to sales calls and then uses AI to understand what the customer is saying and provide unique revenue insights. I'm also very excited about vertical software, which is software for one particular industry. There are many businesses out there that would love to use technology but they want something that's built by people like them, for people like them. And that's why we've seen examples like ServiceTitan and Shopmonkey and many others build software for one type of customer and industry be really successful. 
NS: We've heard a lot about venture capital firms in the Bay Area increasingly looking to invest in start-ups outside of Silicon Valley. Have you also noticed this change in attitude? 
NA: Absolutely. One example is Y Combinator. If you look at the percentage of international companies in their cohorts, it's been growing rapidly over the last several years. Secondly, we see funds that were traditionally only U.S. based open offices in Europe, and really spend a lot of time in Europe and Eastern Europe. So I think that there's been so many success stories outside of the United States that people have realized that entrepreneurship can come from anywhere. Index Ventures was special to me, and one of the reasons why I joined is because it was actually the first fund to invest in European entrepreneurs and really believe that entrepreneurs can come from anywhere. I think there's never been a better time to be an international founder. I think Zoom has really democratized access to venture capital. You can pretty much jump on a meeting with anybody from anywhere in the world. I think people are becoming more and more comfortable investing outside of the U.S., and many LPs (limited partners) — the people who give venture capitalists money to invest — want diversification of entrepreneurs. 
NS: Would you say Armenia is increasingly on the radar of VCs? 
NA: Absolutely. Actually, just the other day, I got an email from a VC based in Europe who had said, "Nina, I've heard so much about this Armenian event, this conference that HIVE hosts. I'd love to get involved and love to attend; I'm looking to deploy capital in the region." I've had people in Silicon Valley get in touch saying that they've heard about the HIVE Summit and ask for introductions to Armenian entrepreneurs. Many of the people I have brought to Armenia, including VCs, have ended up investing in start-ups that they met in Yerevan. I think we're just at the beginning and I'm extremely excited about the next chapter.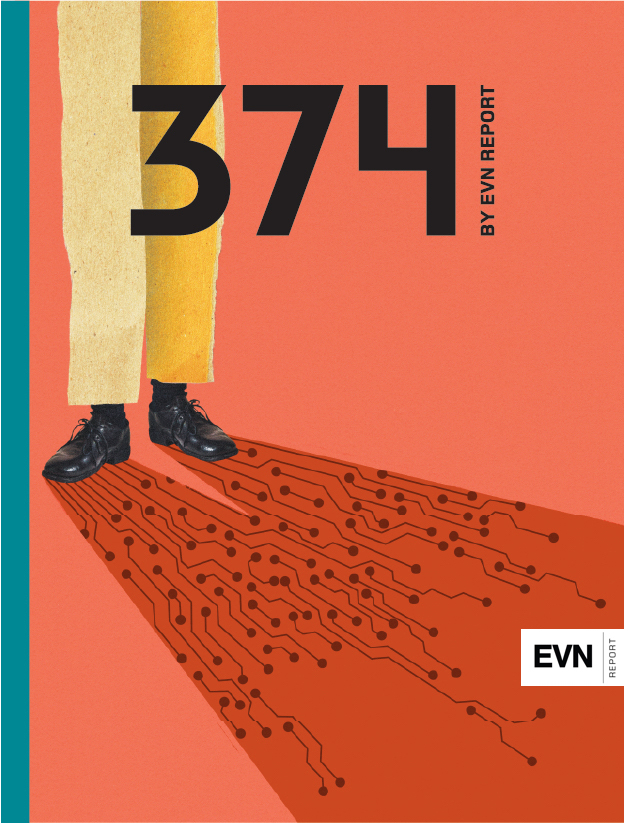 The magazine issue for June features some of the pieces found in "374". We are delighted to feature prominent voices like Nina Achadjian, Armen Orujyan, Raffi Kassarjian, Ashot Arzumanyan, and Hovsep Patvakanyan, who provide valuable insights on these topics.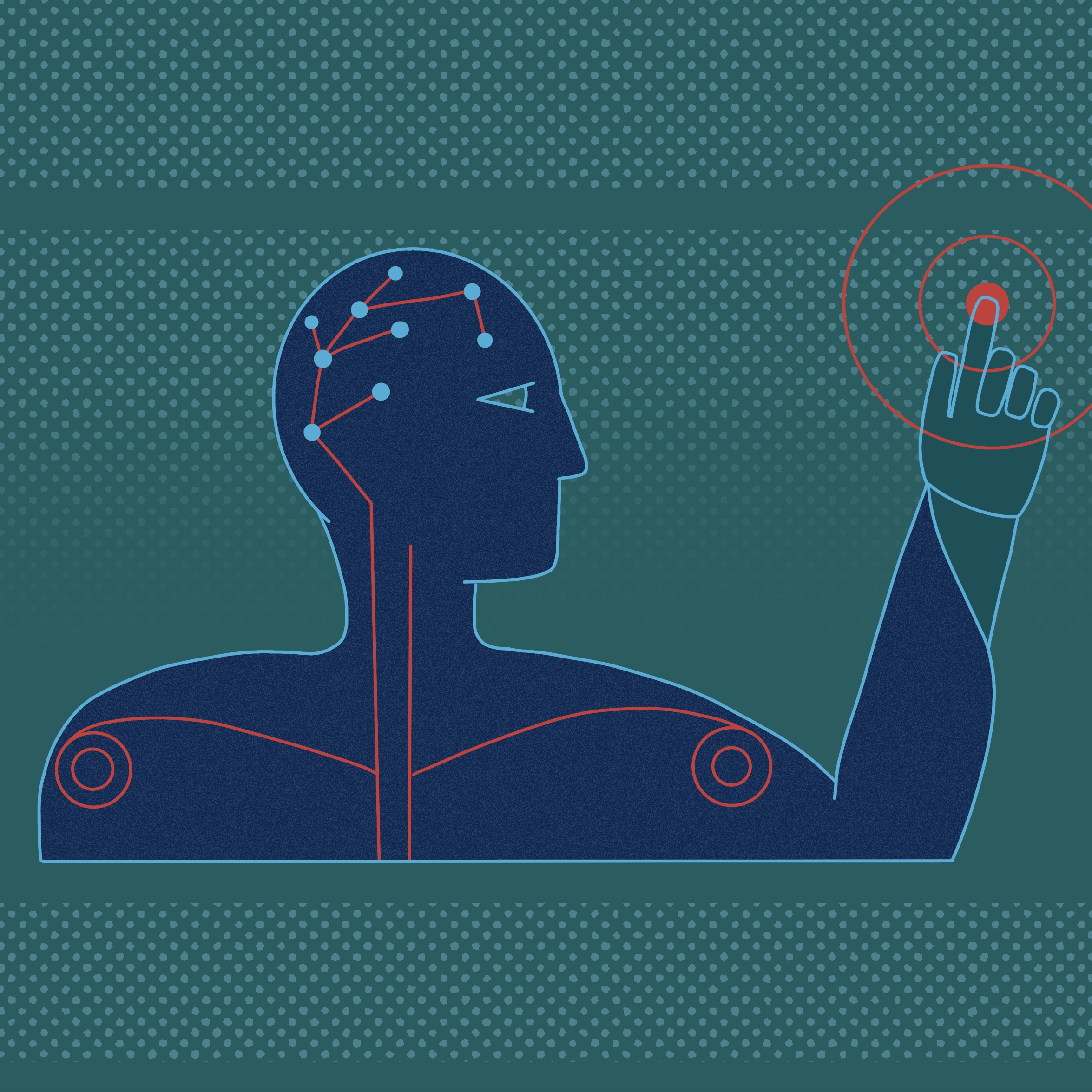 See all EVN Disrupt podcasts here