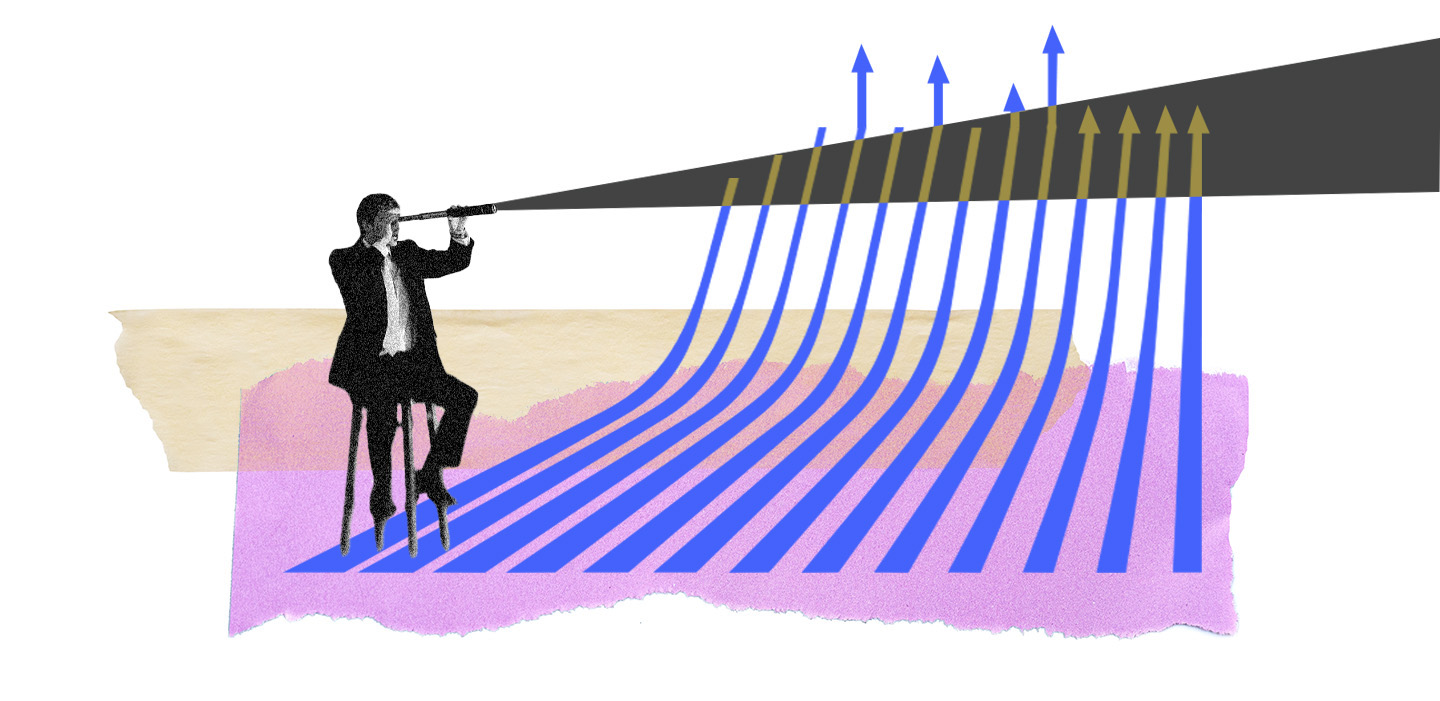 Technological development is advancing at an unprecedented rate, with new advancements happening every day. To succeed in this fast-paced environment, it is crucial to anticipate future trends and develop the technologies of tomorrow today. 
For Armenia, it is important to determine its position on the global innovation map and to identify the opportunities available to enhance its research and innovation capabilities. With a clear understanding of the opportunities available, Armenia can position itself to be a leader in the development of cutting-edge technologies and to make a meaningful contribution to the global innovation ecosystem. 
One funding opportunity available to Armenia is the Horizon Europe program. Horizon Europe is the European Union's flagship research and innovation program for 2021-2027. It is the successor to Horizon 2020, which ran from 2014 to 2020. With a budget of €95.5 billion, it is one of the world's largest research and innovation funding programs. Horizon Europe aims to promote excellence in science, foster innovation, and address societal challenges through research and innovation. The program supports research and innovation across all scientific disciplines, from fundamental to applied research.
In 2016, Armenia was granted the status of Associated Country in the Horizon 2020 program, providing Armenian researchers and innovators with access to the program's funding opportunities. This cooperation with the EU has been vital for the development of the research sector in Armenia. Horizon 2020 has played a significant role in boosting research and development activities in Armenia, enabling the country to participate in cutting-edge research and innovation projects.

On February 11, 2022, Armenia became a fully associated member of Horizon Europe. This represents a positive continuation of the research and innovation cooperation between the EU and Armenia. As a fully associated member, Armenia now has access to funding opportunities provided by the Horizon Europe program, enabling Armenian researchers and innovators to participate in collaborative projects and to benefit from the latest research and innovation developments in Europe.
As an associated country, Armenia can participate in the following opportunities and programs:

Research and innovation partnerships: Horizon Europe supports partnerships between academia, industry, and public authorities to address common research and innovation challenges. Armenian researchers and innovators can participate in these partnerships, collaborating with their European counterparts.
Marie Skłodowska-Curie Actions (MSCA): The MSCA supports the training and career development of researchers at all stages of their careers. Armenian researchers can participate in MSCA projects, which offer opportunities to work with leading research teams across Europe and gain new skills and knowledge.
Access to world-class research infrastructures: Horizon Europe supports the development and operation of large-scale research infrastructures across Europe. Armenian researchers can access these infrastructures, benefiting from state-of-the-art equipment and facilities, and collaborating with researchers from across Europe.
Open science and innovation: Horizon Europe promotes open science and innovation, with the understanding that research results, data and knowledge should be shared publicly. Armenian researchers can participate in open science initiatives, contributing to the global research community and benefiting from shared knowledge and resources.
Armenia, as an associated country of the Horizon Europe program, has access to most parts of the program on equal footing with EU member states. However, the association agreement defines some limitations that apply to associated countries, including Armenia. One of the main limitations is that associated countries do not have voting rights in the program's decision-making bodies. This means that Armenia has no say in the development of the program's policies and strategies. Another limitation is that certain parts of the program, such as the European Research Council (ERC) and the Joint Research Center (JRC), are not open to associated countries. However, there are some exceptions, and in some cases, associated countries can participate in these parts of the program, under specific conditions.

Additionally, associated countries are not eligible to receive funding for certain actions, such as those related to security and defense, or for activities carried out by EU agencies and bodies. These limitations are not unique to Armenia and apply to all associated countries. However, the association agreement also provides opportunities for associated countries to gradually increase their level of participation and involvement in the program.
According to the Horizon 2020 Country Profile for Armenia, the country has signed a total of 115 grants under the program, which is approximately 0.1% of all grants awarded. The net EU contribution to Armenia's participation in Horizon 2020 is €11.78 million. 
A total of 133 organizations from Armenia were involved in Horizon 2020 projects. The success rate of Armenian applications was 11.86%, which indicates that a little over 11% of all applications from Armenia were successful. Out of a total of 362 applications received from Armenia, 316 were eligible for funding.
The three organizations that received the largest grant awards were the L.A. Orbeli Institute of Physiology NAS RA, which received €2.42 million, the Institute for Informatics and Automation Problems of the National Academy of Sciences of the Republic of Armenia, which received €1.02 million, and Yerevan State Medical University, which received over €928,000.
France leads the way in collaborating with Armenia,with 53 links in projects. Germany and Italy follow closely with 48 and 40 links, respectively, while the Netherlands and the UK also have significant collaboration with Armenia, with 40 and 35 links, respectively. Greece has 34 links. Although Armenia's participation in Horizon 2020 is relatively small compared to other countries, the country has still managed to secure a significant amount of funding and engage in collaboration with several European countries. This is a positive indication of Armenia's growing research and innovation capabilities, and the potential for the country to continue to develop in this area. However, the available opportunities are not being fully utilized.
Georgia has received €17.15 million and signed 162 grants under Horizon 2020. In total, 192 organizations from Georgia participated in Horizon 2020 projects, with 60 of them being unique participants. This is significantly higher than Armenia, which only had one unique participant. However, in comparison to EU members, even a tiny country like Cyprus has signed 1751 grants with 323 unique participants, indicating a higher level of involvement in Horizon 2020 projects.

Armenia has established itself as a key player in the ICT sector and aims to become a regional R&D hub. However, its low participation in global projects like Horizon is a missed opportunity for the country to further boost its technology sector through increased financing and collaboration with other global players. The competitive nature of these projects may be daunting, but it is important for Armenia to increase its involvement to drive further growth and development in the sector.