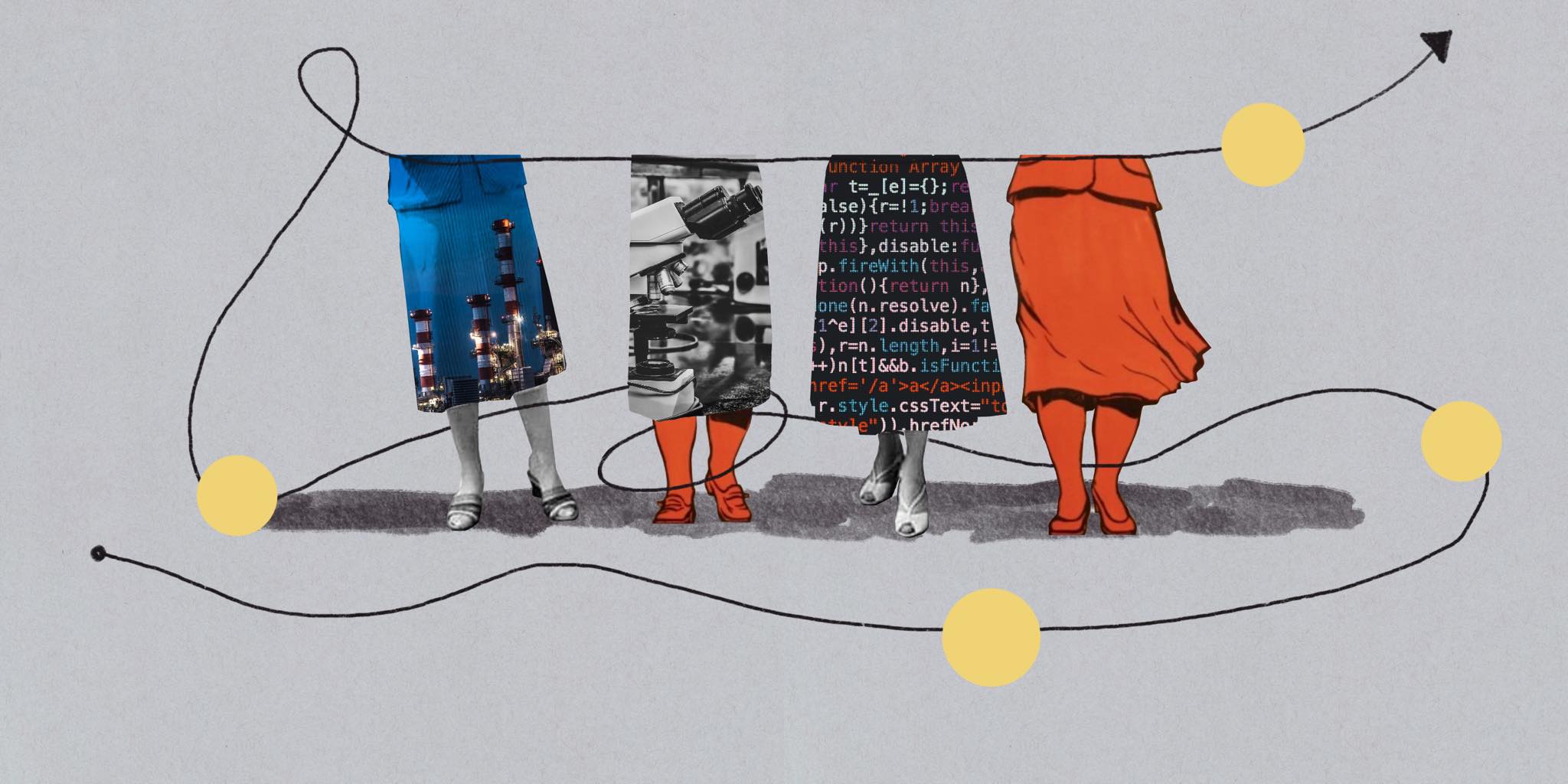 In Armenia, women have faced significant challenges entering the workplace since the collapse of the Soviet Union. Despite making up 61% of the educated population, women still only make up only 48% of the workforce as of 2021, working in positions that are mainly in administrative or care-taking roles rather than decision-making or leadership positions. There is also a 28.4% gender pay gap between men and women. 
While the social implications of this gender imbalance are often discussed in terms of gender equality, it is important to also consider the significant economic consequences of under-leveraging 52% of the educated potential workforce and the loss of human capital productivity. It's time that we open the conversation and look at this issue from an economic perspective, especially amid the backdrop of the current economic and political climate in Armenia.
A high-powered investment banker who has worked at one of the largest international banks in the world, makes the following point about the potential of women in the workforce in Armenia, and particularly those in leadership roles: "When looking at the pure economic advantage that women present, it is a not difficult to understand that the intellectual capital of Armenia lies in women." One of the biggest investment opportunities available to us today, he says, is the empowerment of women. Consequently, he suggests that we do everything we can to support, mentor, and facilitate women's advancement. To put this theory into action, it's essential to gain an understanding of the current economic landscape as well as the existing challenges and opportunities to work toward this goal.
In 2021, we observed that 50% of women between the ages of 15 and 75 either did not seek employment or did not want to work. This poses a significant economic challenge, especially for a country currently facing and expecting future difficulties. As a result, we are forfeiting the economic potential of women in a country with a 30% poverty rate. 
Women outperform men in almost all categories of education, and they also achieve better grades in traditionally "masculine" subjects such as STEM, which are highly valued in the labor market. From an educational perspective, women have the necessary foundation to enter the labor market. However, there still exists a significant gap between education and the labor market. To delve deeper into this issue, I had an enlightening conversation with Lusine Saghumyan, a Social Inclusion Specialist, with extensive experience in the field of gender equality. 
We discussed four main factors contributing to the lack of women in the workplace. These include inadequate infrastructure, negative public opinion, insufficient leadership training for women, as well as state sponsored social benefits.
When it comes to infrastructure, one issue is that many women who graduate from higher education institutions choose to stay at home instead of seeking work. This can be attributed, in part, to the lack of preschool infrastructure to support working mothers.  Currently, only 5% of children up to two years old are enrolled in pre-schools, indicating a shortage of these institutions for this age group. For children between the ages of three and five,the statistics improve slightly, with over 70% attending preschool. However, to address women's occupational challenges, these numbers need to increase, and efforts should be made to provide opportunities for children to enter preschool at a younger age. Rural communities face even greater limitations in terms of preschool access, which further limits women's chances of entering the workforce. This presents an opportunity for the government to address this gap and increase the likelihood of women entering the workforce.
The challenges aren't only structural ––  they are also social. Women often face negative public opinion if they choose to enter the workforce. Mothers who choose to return to work six months after giving birth are often criticized by society for abandoning their children, discouraging them from reentering the workplace, ultimately hindering their overall career advancement.
When considering the lack of women in leadership positions, it is often claimed that there are no issues, especially in the public sector, due to meritocracy. However, this overlooks the fact that women often take time off from the labor market for up to three years after giving birth, causing them to lose their competitive edge compared to men who remain consistently in the workforce. As a result, women have a lower probability of advancing to higher positions, even in the public sector, which is controlled by the state and offers equal salaries to men and women. 
Overall, there are fewer women in the private sector. This is primarily because in private companies, the owner has the authority to determine salaries and, more significantly, whether or not to hire women. Unfortunately, during the interview process, personal questions are often asked, such as inquiries about plans for having children or marital status. As a result, bias tends to favor hiring unmarried women over married women who may become mothers in the near future. 
Private companies also tend to offer less competitive salaries to women in equal positions as men. This is often due to the stereotype that men are the primary breadwinners of the family  and should therefore earn higher salaries than women. Since women's salaries are often seen as secondary sources of income, they are paid less. Public perception also reinforces this stereotypical attitude. 
When asked general questions about whether mothers should choose to stay at home with their children or go to work, 70-80% of respondents support women staying at home. This indicates that even women themselves support this argument. 
The third issue is about not only overcoming gender discrimination but also professional discrimination. Women face the challenge of proving their value and fighting for upward career mobility, especially in male dominated sectors, once they enter the workplace. While equal treatment may result from overcoming those barriers, these battles drain their energy and have a negative impact on their emotional and mental wellbeing.  Many women become exhausted and choose not to pursue a career, especially when they have children. Constantly striving for equality and career advancement can be extremely stressful, causing many women to opt out rather than fully leaning into their careers.  
This highlights the importance of focusing on empowering women and enhancing their self-esteem through leadership training programs that foster personal and professional growth. This will help women overcome societal and workplace biases, leading to greater representation of women in leadership positions. Increasing the number of empowered women creates a tsunami-like effect, providing more mentors and role models for younger women entering the labor market. When speaking with younger women, they always bring examples of successful women from Armenia or abroad who are their personal heroes whom they would like to emulate. If we have more role models in Armenia, we will have more women empowered to continue the path to join this group of successful women. Moreover, by increasing the quantity of empowered women, we can bring about a qualitative change by influencing politics and improving overall perception of women in leadership roles.
Lastly, when looking at state incentives provided to those who give birth, it becomes evident that this practice actually increases the number of people living in poverty. By offering incentives to those receiving state benefits to have more children, it perpetuates their dependence on welfare programs and further exacerbates the poverty rate of the country. Consequently, these children will also rely on state support, placing an even greater burden on the state. As of 2021, 30% of the state budget was allocated to social financial assistance alone, which is remarkably high for a country the size of Armenia. The figure does not even include social services that could potentially enhance the social status of these individuals.
I was not able to reach the Ministry of Labor and Social affairs for comment about how their social protection system is currently being transformed. However, we do know that the new strategy focuses on supporting individuals from lower social classes to gain skills and knowledge that will help them enter the labor market. A skilled population is more likely to contribute to the country's economy and budget. However, if there is an increasing number of people dependent on the state, it will put a larger burden on the state budget, diverting resources from areas like defense or education. This also perpetuates a culture of poverty, which goes beyond poverty itself and encompasses a pervasive poverty mindset within society. Hopefully, the new state economic strategy will help change this mindset, and more people, including women, will enter the labor market with the help of these social programs.
Although changing cultural and social behavior and perceptions is not easy and takes time, it is encouraging to learn that Armenia is heading in the right direction to improve the overall economic situation in the country. This will also increase the rights and opportunities for not only women, but for all people, including those who have traditionally been marginalized. The future looks promising, but we must continue to fight and work toward a more inclusive future for all.