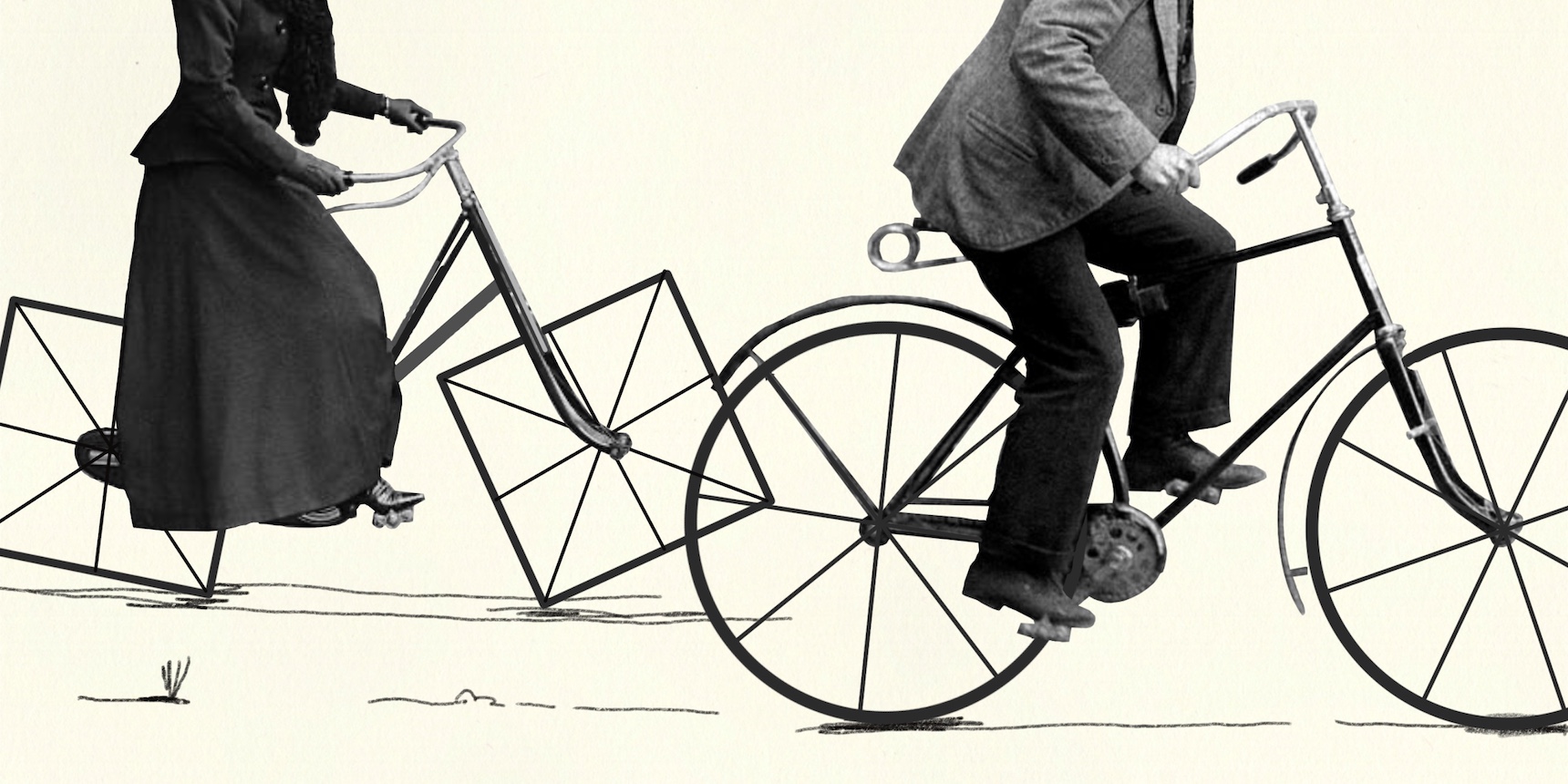 Several years ago, after a lovely dinner at a distant relative's home, the women of the family started cleaning the table, while the men were waiting for their coffee to be served. The three-year-old grandson started to help clean the table, taking plates from the table to carry to the kitchen, eager to help his mom. However, his grandfather intervened and stated that it was the role of women to clean the table and that men should not get involved. This innocent and thoughtful act by the toddler was stopped, and it makes me contemplate gender inequality in Armenia and its root causes. I often remember this incident whenever I think about gender inequality in Armenia and its root causes. Because sometimes, a seemingly trivial incident can reflect deep-rooted problems of an entire society.
Every year, Armenian society celebrates women during Women's Month, which runs from March 8 (International Women's Day) to April 7 (Mother's Day in Armenia). However, the holidays, especially International Women's Day, have lost their focus on women's rights and equality. Instead, the day has become a time for men to give expensive presents, dedicate grandiose toasts, and speak of women's important role in society and the family. Meanwhile, Armenian women still face discrimination in most aspects of life, despite the original intention of International Women's Day being equal pay and rights for women.
Women are underrepresented in all areas, with lower wages and fewer opportunities than men. The reasons for this are complex and often not immediately apparent, rooted deep within the psychology of society.
The Gender Gap in Armenia  
Every year, the World Economic Forum publishes a report on the Global Gender Gap, evaluating the current state and evolution of gender parity across four key dimensions: Economic Participation and Opportunity, Educational Attainment, Health and Survival, and Political Empowerment. 
As of 2022, the global gender gap has closed by 68.1%. At the current rate of progress, it will take 132 years to achieve full global parity. This represents a slight improvement compared to the 2021 estimate, which was 136 years to parity.
In Armenia, the overall gender gap is 69.8, a slightly better result than the global average. Armenia ranks 89th in the 2022 Global Gender Gap Index. Specifically, in the Economic Participation and Opportunity subindex, it ranks 84th; in the Educational Attainment subindex it ranks 28th; in the Health and Survival Ranking subindex Armenia is 139th, and in the Political Empowerment subindex Armenia ranks 89th.
According to the Global Gender Gap Report, Armenia is close to achieving gender parity on the Educational Attainment subindex. It is considered to be relatively advanced in closing the gender gap across all indicators of the subindex, including literacy rate and enrollment in primary, secondary, and tertiary levels of education. However, in 2022, there was little movement in the indicators constituting the Health and Survival subindex, such as the sex ratio at birth and healthy life expectancy. There has been marginal improvement in the sex ratio at birth. The Political Empowerment subindex has the widest gender gap in Armenia and throughout the world.
The Numbers Speak for Themselves 
Despite persistent inequalities and challenges, the social status of women in certain areas of Armenia is slowly changing. According to the Men and Women in Armenia 2022 report published by Armenia's Statistical Committee (ArmStat), the average marriage age for women has increased by almost five years in the last 20 years. In 2001, the average marriage age for women was 22.8, while in 2021 women on average got married at the age of 27.7 (In 2001, men got married at the age of 26.9 on average, while in 2021 they got married at the age of 31.2.) This change affects the fertility rate to some extent, but also indicates women's increasing participation in other aspects of life in Armenia. The total fertility rate, or the average number of children per woman, has declined rapidly since 1991, dropping from 4.8 to 1.7 in 2020.
Women and Education
According to the Global Gender Gap report, education is the only field in Armenia where women are not at a disadvantage compared to men. As of 2021, 85% of girls aged 6-18 were enrolled in K-12 education, compared to 81.5% of boys in the same age group. In terms of tertiary education, 61% of women were enrolled in undergraduate studies, compared to 45.3% of men. Additionally, around 20% of women have pursued graduate studies, compared to only 9% of men.
However, men still hold higher positions than women. Among those with tertiary and post-graduate education, only 56% of women are employed, while 70% of men in the same group are employed. Among women with general secondary, vocational, and secondary specialized education, only 37% are employed, compared to 60% of employment among men.
Most educators at different levels are women. Specifically, 99.5% of pre-school teachers, 89% of elementary to high school teachers, 75% of vocational educators, and 54% of lecturers and instructors in universities are women. However, despite the fact that 52% of candidates for the first level of doctoral degree in former Soviet countries are women, only 23% of women hold the title of doctor of sciences (second level of doctoral degree).
Although more women are enrolled in university education, the situation is different for preliminary vocational education. In the 2021-2022 academic year, 5095 men and 1666 women were enrolled in vocational education.
Labor and Wages
As of 2021, 52% of women of working age (aged 15-74) were excluded from the labor force, compared to 30% of men in the same age group. Among the women who are excluded from the labor force, 14% are students, 22% are pensioners, and 37% are housekeepers. Out of the 48% of women who are part of the labor force, 45% were employed as of 2021.
Among the working female population, 67% are employed in the services sector, which is also the largest contributing sector to Armenia's GDP. Additionally, 22% are involved in agriculture, while 10% are involved in industry.
Men occupy managerial positions 2.1 times more often than women. ArmStat identifies nine occupation groups for those employed in Armenia: 
Legislators, senior officials, managers; 

Professionals; 

Technician's professionals; 

Clerks; 

Service and sales workers; 

Skilled agricultural workers, 

Craft workers; 

Operators and assemblers; 

Elementary occupations.
Among these groups, women have the lowest participation in the first group, which includes legislators, senior officials, and managers (32%), as well as in groups 6-8 (32%). In group 4, which comprises clerks, women's participation is 77%. In groups 2 and 3, which include professionals and mid-level professionals, women occupy 63% and 68% respectively.
In all work categories defined by ArmStat, men receive higher salaries than women. On average, women in Armenia earn 64.5% of men's wages.This is an unadjusted number and various factors can contribute to the wage gap. To better understand the gap, we can analyze it by sector. The largest gap is in the financial and insurance activities sector, where women earn 54.6% of what men earn, followed by the manufacturing sector, where women earn 59.5% of what men earn. The construction sector has the smallest gap at 92.2%, but only 1% of women in the labor force work in this sector. The gap is also narrower in the accommodation and food services activities sector at 80.7%,; professional, scientific and technical activities at 84.3%; public administration and defense; compulsory social security at 82.8%, and education at 84.2%. In the information and communication sector, women earn 62.6% of what men earn, and in the arts, entertainment and recreation sector, they earn 66.1%.
Politics and Governance 
According to the Global Gender Gap Report, Armenia has the worst performance in political empowerment. Out of 107 parliament members, only 38 are women, and out of 12 ministers, only two are women. However, there are 10 female deputy ministers and 36 male deputy ministers. Women comprise 59% of the administrative staff in all the ministries.
The Defense Ministry has the lowest percentage of women staffers, with only 42%. It is followed by the Foreign Ministry with 45% and the Ministry of High Tech Industry with 49%. The highest percentages of female staffers are in the Health Ministry at 69%, the Education Ministry at 68%, and the Ministry of Economy at 60%.
Armenia consists of 11 administrative regions, including Yerevan, and none of the current governors are female. Out of 77 heads of city councils, only three are women. Similarly, out of 1,359 community council members, only 352 are women, which is 26% of the total.
Currently, there are no female deputy governors in Armenia. However, 47% of provincial administration staff and 47% of community administrations are female. In addition, while there are no female deputy mayors of Yerevan, 52% of the Yerevan Municipality Administration are female.
Women are also underrepresented in the foreign service. Out of 39 ambassadors, only six are women. In the public service sector, only 41% of women hold managerial positions, while their share in expert positions is 61%.
Out of 262 judges, only 82 are women, accounting for 31% of the total. Among the nine constitutional court judges, only one is female.
Female university rectors account for only 36% of the total (44% in state universities).
The Underlying Cause of Inequality 
According to Gohar Shahnazaryan, Co-Director at Women's Fund Armenia, the root cause of all issues women face in Armenia is the lack of proper gender education. She notes that the current education system reinforces stereotypes about gender roles and what a woman should be.
Human Rights Lawyer Zaruhi Hovhannisyan wrote in 2021 that primary school textbooks lay the foundation for gender-based discrimination, notions about feminine and masculine jobs and professions, and the distribution of gender roles.
Illustrations in school books often depict fathers coming home from work or resting after work, while mothers are busy with household chores. Similarly, boys are depicted playing and doing various activities, while girls are often shown helping their mothers with household tasks or playing with dolls. From the very first day of their education, girls are subtly shown their "place" –– the kitchen. It is not surprising, then, that there are fewer women in politics, science, and the economy. 
Professions are often segregated by gender in school books. The roles of teachers, dancers, salespeople, bakers, seamstresses, housewives, and occasionally nurses are typically portrayed as being for women, while men are depicted as musicians, scientists, builders, drivers, artists, astronauts, and police officers.
"Girls are raised to find light, more feminine work. This, of course, reflects on their career choices," says Shahnazaryan. From an early age, girls are not encouraged to push their limits, resulting in women being mostly enrolled in lower-paying jobs.
Unequal distribution of household chores between men and women also holds women back, which stems from lack of education and stereotypical perceptions of gender roles. Even if both men and women in a household are employed full time, the woman is still often the main caretaker of the family. This unpaid work hinders women significantly, leaving them with little time for anything else and feeling like they are working second and third shifts. This also affects women's careers, as they often lack the desire to advance due to their domestic responsibilities, notes Shahnazaryan.
According to an Analysis of the Gender Gap in Armenia conducted by the UN in 2020, employed women spend an average of 27.5 hours per week on domestic work, while inactive women spend over a third more time (37.5 hours). In contrast, men spend about 11 hours per week on domestic work, regardless of their labor market status. Overall, women spend 58.5 hours per week on domestic work, while men only spend 28.4 hours.