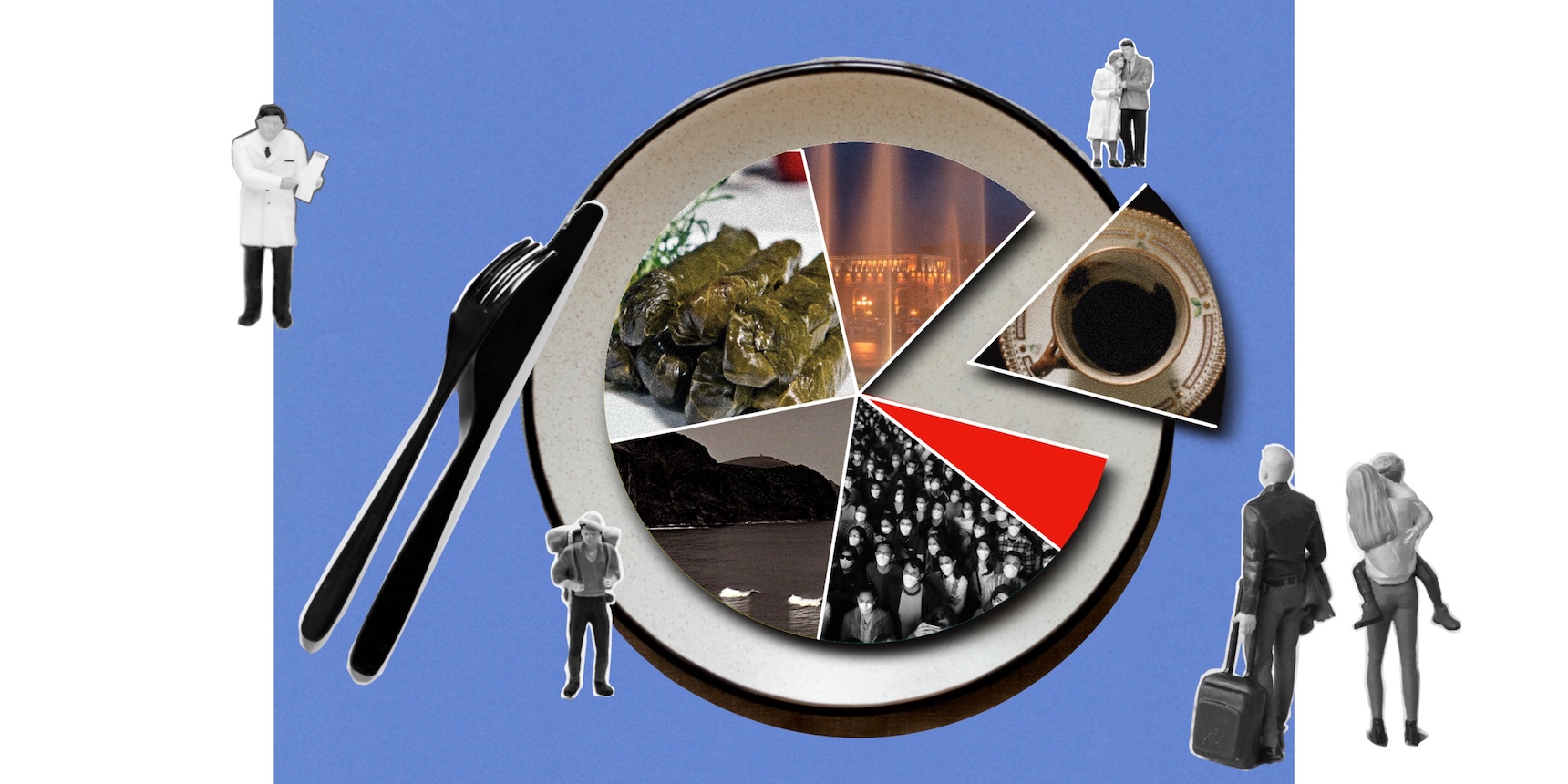 With global travel restrictions caused by the COVID-19 pandemic gradually being lifted around the world, and Armenia looking to retain as much of the momentum which the country's tourism boom experienced in 2019, policymakers find themselves grappling with the emergence of a fundamentally altered tourism industry.  
The dangers of pegging the success of economic development too closely with mass tourism have become all too real as countries like Sri Lanka––still reeling from the double knock-on effects of external shocks to the tourism market and internal matters like embedded corruption––quickly collapsing. With tourism traditionally accounting for almost 15 percent of Sri Lanka's GDP, and being one of the largest sources of foreign currency injection, the slowdown of tourism due to the pandemic and then the ongoing Russian invasion of Ukraine (both countries being key sources of inbound tourism) has led to the supply of hard currency––used for purchasing imported products on the island––virtually drying up. Closer to home, Georgia saw a similar, if not as dramatic, snowball effect on its economy following the complete shutdown of all inbound tourism during the peak of the pandemic, which internal tourism was never able to make up for. Restaurants, family-owned hotels and B&Bs, as well as other small businesses depending on tourist dollars, were left struggling before restrictions were eventually lifted.
While Armenia's economy is considerably more diversified, tourism still accounted for almost 12% of the country's economic output at its peak in 2019, and was expected to grow further before the pandemic and the brutal 2020 Artsakh War. Indeed, in the run up to 2020, the concern was about whether Armenia's tourism infrastructure was even capable of handling an expected boom in visitors driven by a wave of positive press coverage and the launching of new low-cost air routes. 
Despite the odds, Armenia's tourism industry has managed to weather both the pandemic and the ensuing war, and has shown signs of healthy recovery in 2022. However, many of the original drawbacks of mass tourism-driven economic growth have yet to be addressed. The volatile, highly seasonal nature of the industry, coupled with the low-wage inconsistent job market it offers, hinder sustainable development. 
Economy Minister Vahan Kerobyan has also called for the Armenian tourism industry to move away from "high volume, low dollar" tourism, and move towards the middle segment of the market. "Right now, the average tourist spends a week in Armenia where they spend approximately $800," he said in a November 2021 interview. "What we want is for them to stay 10 days and spend $1,500." To make that transition, Kerobyan says the government has been heavily investing in developing the necessary infrastructure to sustain this sort of travel. 
Armenia is also heavily diversifying the tourism sector itself. While historically, the country derived a large percentage of its tourism base from Diaspora Armenians looking to rediscover their roots and explore ancient monasteries, a push to develop other interests are making Armenia more enticing not just for Diaspora tourists, but a whole swathe of international travelers.
This attitude is reflected in the latest branding effort for Armenia's tourism industry. Recently-appointed Head of the State Tourism Committee Sisian Boghossian launched the country's latest destination brand manifest entitled "Armenia: A Hidden Track" in May. The brand reinvigoration evokes imagery of a country waiting to be discovered with uniquely tailored experiences for each traveler. This message is brought home through the agency's official tagline "no strangers here, just family you haven't met yet". 
Boghossian specifically cites gastro tourism, ecotourism, and the rapidly expanding adventure tourism as areas of growth. Indeed, Armenia's rugged topography, culture of hospitality and rich culture lends itself well to appealing to those looking for memorable and authentic experiences. The industry is already adapting to this demand. Non-profit organization Hike Armenia has spent years marking hiking trails and has developed a dedicated app that not only enables hikers to navigate terrain, but also hires local hiking guides and helps find accommodation. Companies specializing in a variety of extreme sports have also sprung up across the country, offering thrill seekers the chance to go bungee jumping, ballooning, white river rafting, paragliding, wild camping, and even scuba diving. 
Famous for its food culture, Armenia has also recently emerged as a culinary destination, with tourists intrigued by the unique flavors and traditions behind the country's celebrated dishes. This rise in interest has been accompanied by an explosion in Armenia's wine culture as well. Having just barely survived soviet devastation, Armenia's ancient winemaking tradition has come back with a vengeance, earning recognition in a number of prestigious international publications. Vineyard tours and wine tastings are increasingly appearing on tour package options catering to travelers with a more sophisticated palate. Food and wine have also been successfully combined with another one of Armenia's favorite pastimes––festivals, to offer guests a more holistic experience. 
While the State Tourism Committee has made concerted efforts to move Armenia's image away from "visiting the ruins of churches", that doesn't mean that they do not have their place in the country's image. In fact, Armenia's status as the world's oldest Christian state, as well as the fact that it contains many sites sacred to global Christendom, gives the country a unique appeal as a destination for a different kind of travel: religious tourism. Religious scholars, pilgrims, and others have made their way to Armenia in increasing numbers in recent years, bolstered by a peculiar demographic: catholic Filipino guest workers in the islamic countries of the Arabian Gulf looking to reconnect with their faith. However, at least some attempts to capitalize on religious tourism have been met with considerable controversy, and even emboldened pushback by the country's heavily Christian population. 
But if the blink-and-you'll-miss-it feel of Armenia's latest tourism brand manifest video is to be believed, it's not just about banking on the past to entice tourists, but also offering entirely modern opportunities. Armenia, it seems, is positioning itself as an ideal destination country for a new breed of traveler: the digital nomad. Requiring little more than a laptop and a series of consulting jobs or an agreement from an employer to work remotely, these traveling entrepreneurs hop from country to country, living locally while working globally. Relatively affordable and boasting a liberal entry visa regime and favorable tax laws, Armenia is an ideal place for high-income travelers to relocate to. The country is looking to capitalize on this trend in the wake of the pandemic, even mulling the idea of introducing a special digital nomad visa. Such a move would make it easier for non-resident foreigners to stay in the country longer while legally registering businesses.
Another avenue for tourism development more squarely "modern" is the rapid growth of the medical tourism sector. Once recognized as hosting some of the best medical schools in the Eastern Bloc, Armenia has a well-deserved reputation for the high quality of its medical staff. Combined with relatively low-cost labor and operational cost, the country is emerging as a regional hub for medical tourism catering mostly to European and Gulf tourists. Dental implants, plastic surgeries, hair transplants, laser eye surgeries and rhinoplasties remain the more popular options, but diversification in this industry is also evident with the transformation of Soviet-era sanitariums into modern spa facilities and the provision of yoga retreats, expanding this sector into a more holistic "wellness tourism" classification. 
Numbers on medical tourism have always been hard to come by given that for decades, family-owned clinics organized these trips individually while data was simply not collected, but it is clear that the 2020 pandemic hit the industry hard. However, signs of both recovery and professionalization of the sector are evident with advertisements for rhinoplasties––including a highly successful publicity campaign designed to find the most "Armenian" nose in the country––pop up everywhere. Companies specializing in traditional tourism are also beginning to include medical tourism in their packages.
Despite the benefits, including the injection of large sums of hard currency in the country and the professionalization of the medical industry driven by the necessity of meeting standards expected by international patients, the Armenian government has put off prioritizing this tourism opportunity. A primary concern for policy makers has been the potential for shifts in the quality of care, where better doctors might refocus entirely on servicing tourists––where the money is, rather than local residents. Other ethical questions have also risen with regards to the risk of such a shift. In a 2019 interview with the author, then-Health Minister Arsen Torosyan said, "Before we talk about Armenia being a regional or global medical tourism center, first we must ensure that we can provide quality medical service to our citizens."
Ultimately, however, the key to any tourism strategy's successful implementation will lie in adopting a holistic approach which takes into account the various drawbacks of tourism in an economy as vulnerable to external shocks as Armenia's, while crafting packages tailored around experiences only Armenia can offer.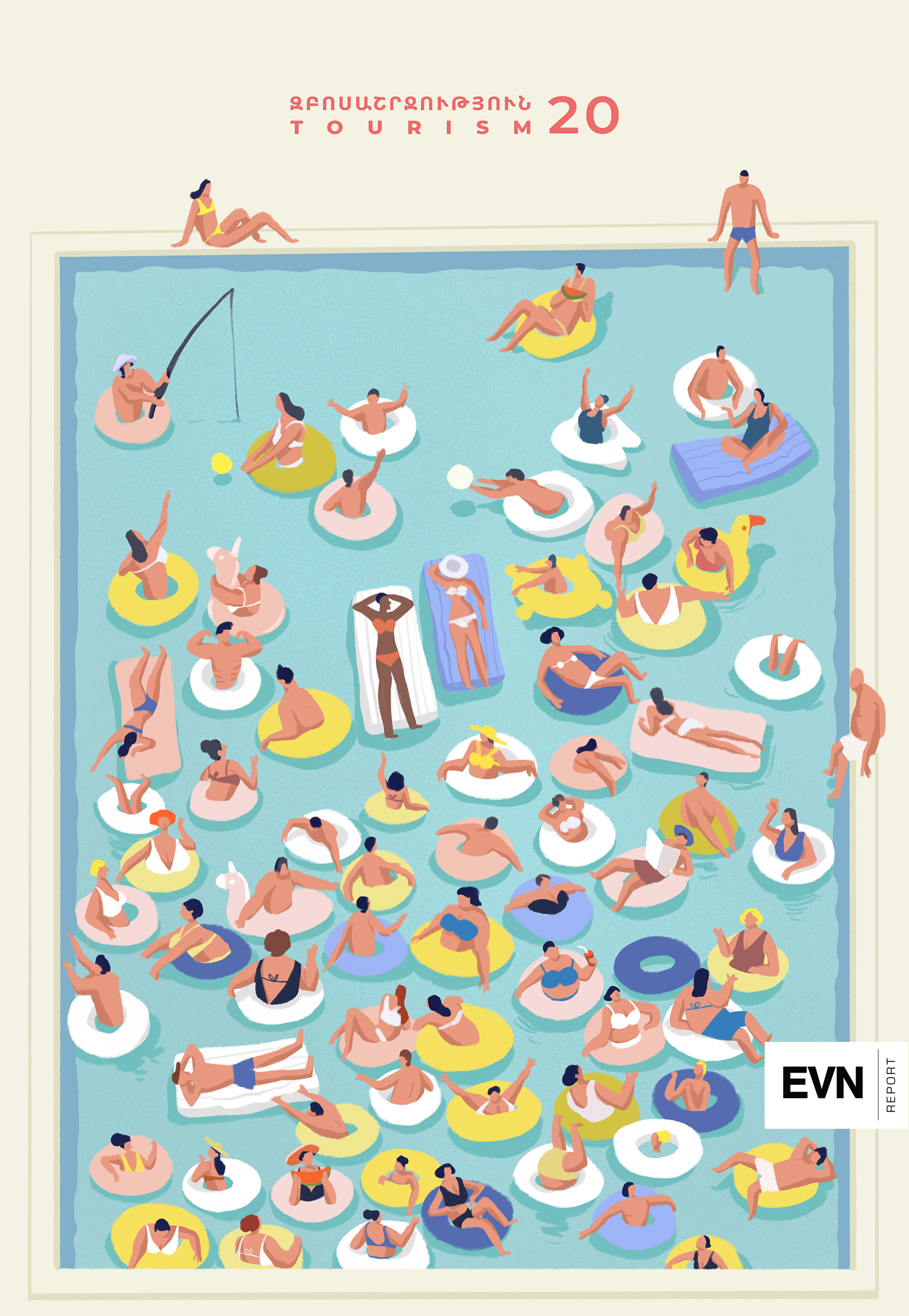 After most of the world went on lockdown because of the COVID-19 pandemic in 2020, the complex tourism landscape has led to Armenians looking to their own country instead of the international market for travel options.
Read more

The global tourism industry is reviving as COVID-19 pandemic restrictions ease. After a three-year break, Armenia, despite persistent challenges is ready to once again show off its hospitality and share its culture and landscapes with people from all over the world.
Read more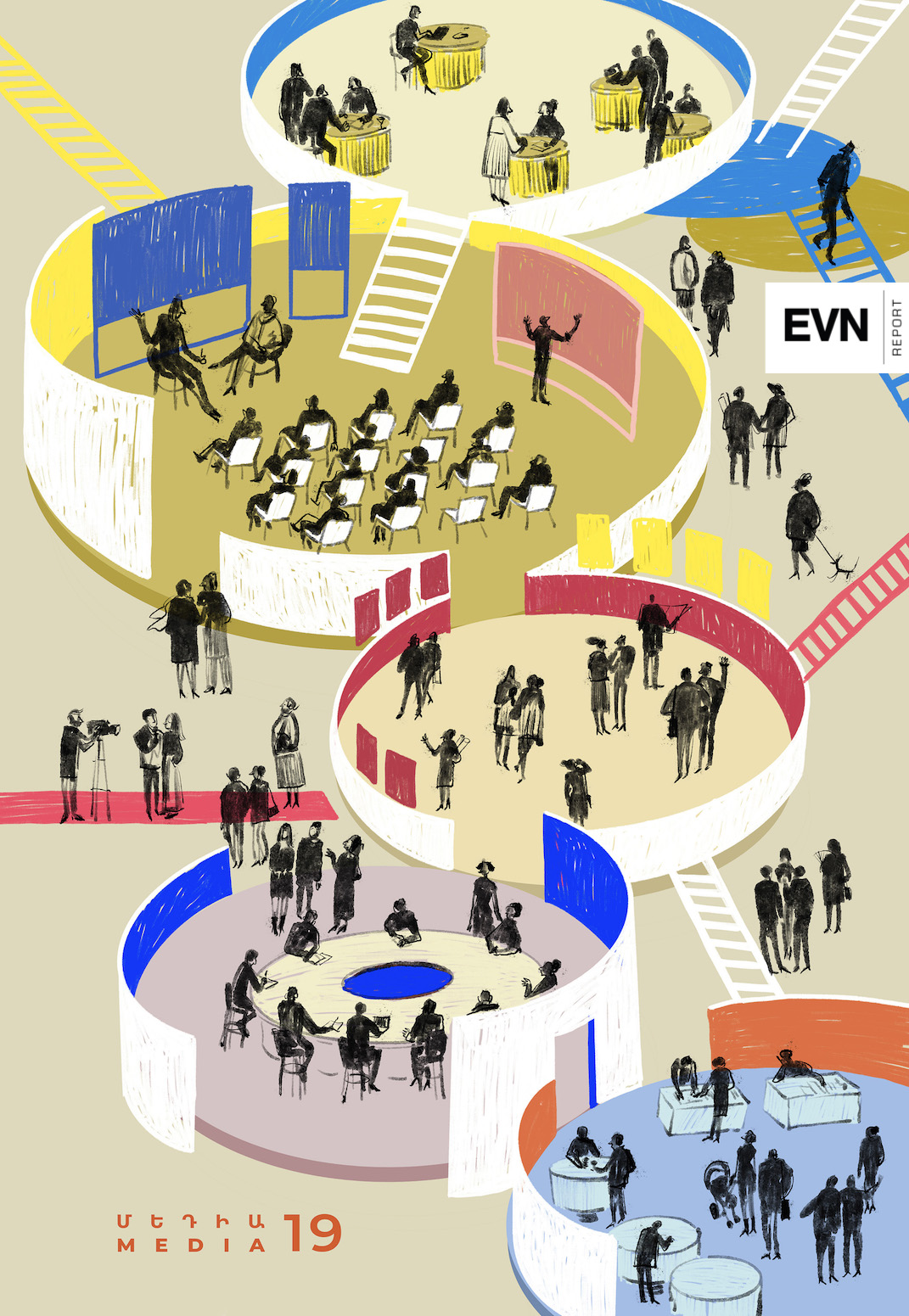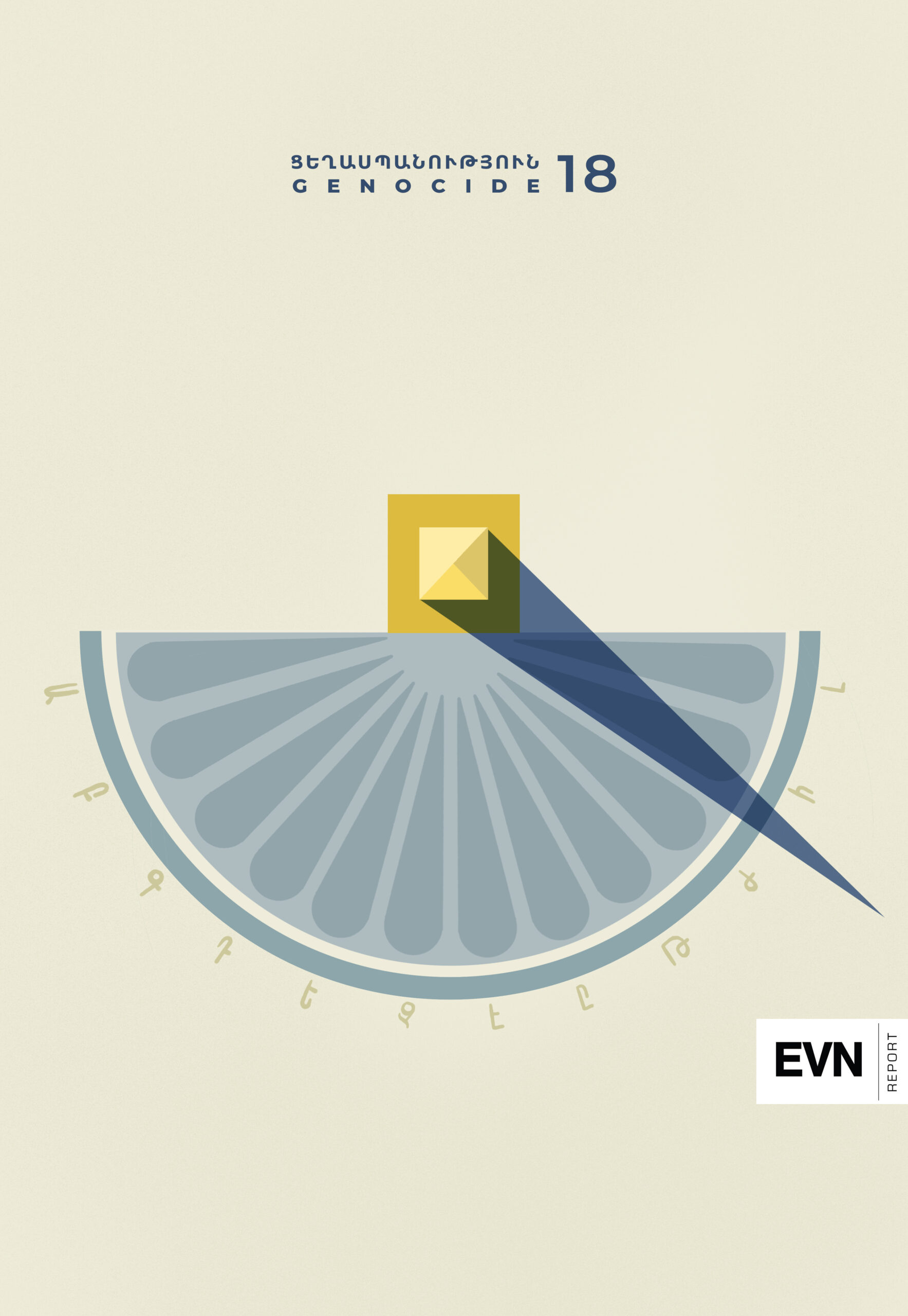 See All Magazine Issues here