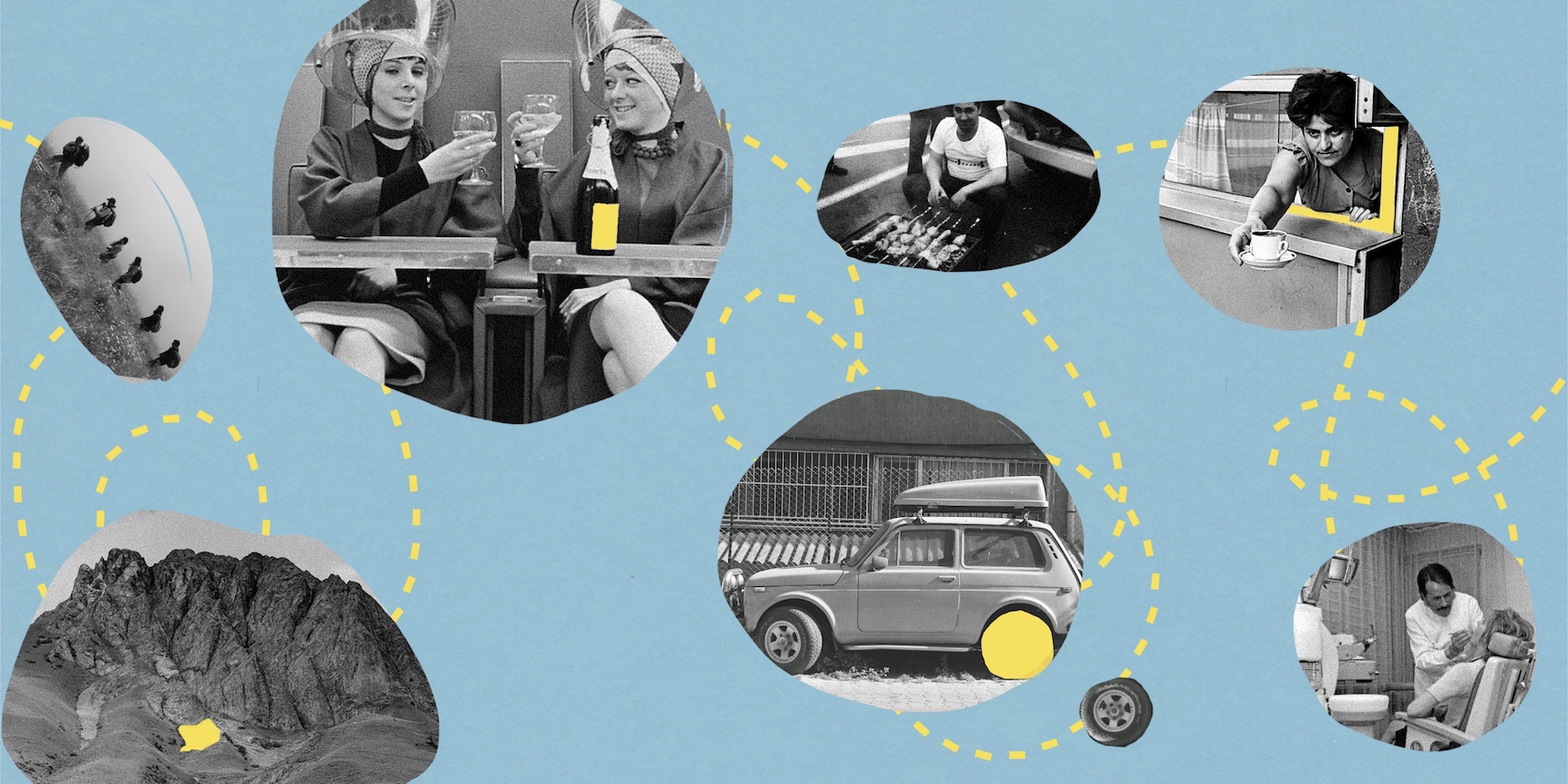 The global tourism industry is being revived as COVID-19 pandemic restrictions ease. After a three-year break, Armenia is ready to once again show off its hospitality and share its culture and landscapes with people from all over the world. Already in 2021, the country opened for tourism, lifting travel bans on its land borders with Georgia and Iran, as well as opening its airspace for international flights. In 2022, before the tourism season, the government abolished its pandemic-related restrictions. Sure enough, the number of tourists has exceeded the amount compared to the past two years. In the first quarter of 2022, over 240,000[1] tourists visited Armenia––2.9 times more than in the same period last year [in 2019, before the pandemic and the 2020 Artsakh War, over 364,000 tourists had visited Armenia]. The cafes in Yerevan are buzzing with visitors and tourists can again be spotted in Yerevan and in tourist destinations outside the capital. Once again, the Armenian government is trying to find ways to develop tourism in Armenia and attract more tourists, despite the persistent infrastructure, economic, and security challenges. 
The tourism industry is an important contributor to Armenia's GDP. In 2019, the best year for tourism in Armenia to date, the industry comprised nearly 12 percent of Armenia's GDP. The newly appointed head of Armenia's Tourism Committee, Sisian Boghossian, is hopeful that Armenia will have recovered its tourism potential by 2024.
The New Tourism Development Model
In May 2022, the Tourism Committee launched a new campaign called Armenia, the Hidden Track. According to Anahit Voskanyan, Tour Product Development Advisor for the body, the new campaign focuses on four main elements – culture, nature, adventure, and gastronomy and wine, to show tourists all the unique experiences they can have in Armenia. To bring about development of the tourism sector with the new branding, the government envisions the creation of something known as Destination Management Organizations (DMO). 
"Twenty years ago there was no need for such structures, but as the sector is growing, it becomes more difficult to manage it from one center," explains Voskanyan, adding that by creating local structures and equipping them with expertise, Armenia will have a better-developed tourism sector.
According to the United Nations World Tourism Organization, DMOs are local organizations that should lead and coordinate local tourism under a coherent strategy to pursue a common goal. According to Hovhannes Kandiljyan, advisor to the Tourism Component of the EU for Business Tourism project for Armenia, a DMO is a coordinating body that brings together all stakeholders of the tourism sector in a certain geographical region, providing a platform that facilitates cooperation between organizations from the private and public sectors as well as from academia and civil society.
The DMOs will comprise branches of the state-run Tourism Committee, operating in all regions so that the development of tourism across the country is conducted in a coordinated manner. 
Infrastructure Challenges 
According to a tourism development concept paper published by the United States Agency for International Development (USAID) in cooperation with the Armenian government in 2020, Armenia currently lacks the necessary infrastructure to cater to more and higher-value tourists. The paper underscores that tourism-related infrastructure, such as highways, roads leading to tourism attractions, rest stops with sanitation facilities, affordable hotels, high-end hotels, and B&Bs and guest houses need to be developed to ensure sustainable tourism growth. Infrastructure is crucial to this growth and competitiveness and failure to address these challenges may hurt the tourism industry. If Armenia wants a competitive advantage over other destinations or at least be able to compete, it must develop tourism infrastructure. 
Anahit Voskanyan notes that an area that attracts investment are hotels; according to her, tourism develops in regions where there are sufficient accommodation options. Infrastructure tends to develop around hotels. She says that there are significant investments in hotels in Armenia now, adding that the government directs investments towards areas as needed. For example, Armenia does not have much to offer when it comes to 3-4 star hotels to service the middle class. "Our aim is to create accommodation options for all consumer budgets so that prices are affordable for anyone," says Voskanyan. 
Although the government is trying to direct investment towards creating more 3-4 star hotels, the construction of hotels takes place mainly in Yerevan and key resort towns like Tsaghkadzor and Jermuk. In other parts of the country, main accommodation options around popular tourist sites are mainly B&Bs, guest houses, and, less often, hostels. However, due to various risks, such as lack of local human resources and infrastructure challenges which require long-term solutions, the government is not directing investments to the development of smaller accommodation providers, leaving that to international development organizations such USAID, Deutsche Gesellschaft für Internationale Zusammenarbeit (GIZ) and EU initiatives. [2] 
Annie Carapetian, who established Envoy Hostel in 2005, the first hostel in the South Caucasus, and Envoy Tours with her husband in 2009, says that the standard of service in the hostel business is an issue in Armenia. Many Armenians do not understand the concept of a hostel, says Carapetian, adding that most hostels in Armenia would be more appropriately described as "homestays". She also points out the lack of government regulation on what a hostel is, leading to many sub-standard and cheap options, ultimately jeopardizing the experience of tourists and tainting their perception of Armenia as a tourist destination. The same principle applies to tours. Many tour operators run tours, competing only on cost, and often competing against individual drivers running cheap, low-quality tours. This often leads to underwhelming tour experiences for visitors.
Ara Petrosyan, an independent tour guide, with over ten years' experience, says that there is an issue of lack of service in the regions. One problem he highlights is trying to get breakfast before 9 o'clock in the morning. In the summer, the main tourism season in Armenia, tourists want to be on the road before 9 to avoid the heat. "It is not possible to get breakfast two hours after sunrise," Petrosyan says. 
One of the most difficult challenges that the travel and tourism industry faces and that everyone in the business is in consensus about is transport and communication links in the regions. Developed transport and communication infrastructure encourages more tourism. In Armenia road conditions and transportation links between different towns and tourist attractions are still a big problem. While road construction and repair have significantly increased, the process requires time and many sites remain difficult to reach. Anahit Voskanyan says that road infrastructure in the communities is being developed in cooperation with the Armenian government and the World Bank. Roads leading to the most popular destinations in Armenia are the priority at the moment. 
The issue regarding transportation links is more difficult to tackle. 
Simone Lehmkuehler from Germany nearly ended up in Artsakh when trying to reach Goris from Yeghegnadzor, a popular tourist town in Armenia's Vayots Dzor region. Before the 2020 Artsakh War, many tourists visiting Armenia also traveled to Artsakh, where they obtained a visa upon arrival at the Ministry of Foreign Affairs. After the war, if foreigners want to enter Artsakh, they have to notify the Russian peacekeepers stationed there  in advance. 
Lehmkuehler describes her ride from Yeghegnadzor to Goris as an adventure. She had decided to walk to the bus station in Yeghegnadzor, a 20-minute walk from where she was staying, but when a local car stopped and offered her a ride, she accepted the offer. But instead of getting to the bus station in Yeghegnadzor, she ended up in Vayk, a small town 15 kilometers away, on the Yeghegnadzor-Goris highway. She says this was no issue, as Vayk was on her way to Goris anyway, however, finding the bus to Goris in Vayk was a real challenge. 
"It was really funny, there was a square in the middle of Vayk, and many people came to me, no one speaking English and I always said 'marshrutka Goris,'" she recalls, adding that despite the language barrier some locals did make phone calls for her, and after a long time, a bus arrived. "Those helpful people" spoke to the driver and in the end, she got on the bus. Once seated, Simone met an English-speaking family and it was through them that she found out the bus was headed to Artsakh and she was told that she needed to get off halfway on the road near Goris.  
Voskanyan, says that at the Tourism Committee they are well aware of the issues regarding transport links between different parts of Armenia. 
"We think about transportation connections a lot," she says. "I myself tried to travel with public transport. You waste a whole day on a trip that should have taken three hours." According to Voskanyan, this happens because there are no fixed schedules, there is no reliable public transport information which is readily available, and some of the bus stations don't even have phones to be contacted for information. This is an area where the Tourism Committee must cooperate with the Ministry of Territorial Administration and Infrastructure. Voskanyan says that the Committee applied to the ministry to receive information about schedules from state-run bus stations, but they were informed that the information is being updated. There are no fixed schedules and at the moment routes and departure times are not well organized. "These are issues which are not within our scope," says Vosaknyan, adding that when they receive information regarding public transport routes and schedules they will publicize them. 
As of now, so-called "shared taxis" mitigate the situation somewhat. These are privately owned companies or individuals that organize transfers between different towns, often charging the same amount or a little more than a public bus; the car is smaller, often more comfortable than a bus, travels faster and they run a few times per day. However, information about this kind of transport is not widely available. Although there is some information in different guidebooks, they are updated only every few years and information becomes quickly outdated. Several local hostels, like Envoy, run their own information database to stay on top of updates, sharing them with their customers and whoever asks. 
Voskanyan says that DMOs will address this issue as well, collecting information about public buses on the local level. But it requires time––the research will take six months, after which the DMO model will be ready and they will be established in the regions one year after that. "In the best case scenario, starting in 2024 we will have reliable structures on the local level, which will try to raise issues and find and update information locally," she says. 
Funding is crucial to address infrastructure issues but is also lacking. The Tourism Committee alone cannot solve all the problems, as it has a small team and a very small budget. The infrastructure issues tourism faces in Armenia are problems that the whole country faces––bad roads and the absence of quality public transport. 
Ara Petrosyan also mentions the lack of toilets, parking spaces, proper souvenir stands, and eating places around many sites. Annie Carapetian says customer service is an obstacle to improving the quality of what tourism offers in Armenia. According to her, better education to upskill and improve professionalism in the regions is especially necessary. 
"Tourism can be a lifeline for a lot of communities across Armenia. However, it requires adequate support from both government and the private sector to realize this," Carapetian says. Her company arranges lunch during their tours with local families to support the local communities. 
With nearly 17 years in the tourism industry and operating a hostel and tour companies both in Armenia and Georgia, Annie Carapetian believes that a coordinated, government-led effort is required to consistently promote Armenia as an ideal and safe travel destination, which can be done through proper market segmentation and targeted efforts through various social media platforms, as well as training and seminars for travel professionals and travel bloggers.
It is evident that most of the issues that the tourism industry faces in Armenia today are linked to the overall challenges that the country faces. A prosperous, developed and safe Armenia will create the necessary environment for tourism to flourish as well. 
Footnotes:
[1] The period coincided with the influx of Russians into Armenia due to the Russo-Ukrainian war, however, according to Armenia's Statistics Service, this is the number of people who came to Armenia primarily for tourism.

[2] These organizations carry out various projects aimed at developing tourism on the local level, including training people to run Bed and Breakfasts/small guest houses. 
References:
Nguyen, Quang Hai. 2021. "Impact of Investment in Tourism Infrastructure Development on Attracting International Visitors: A Nonlinear Panel ARDL Approach Using Vietnam's Data" Economies 9.