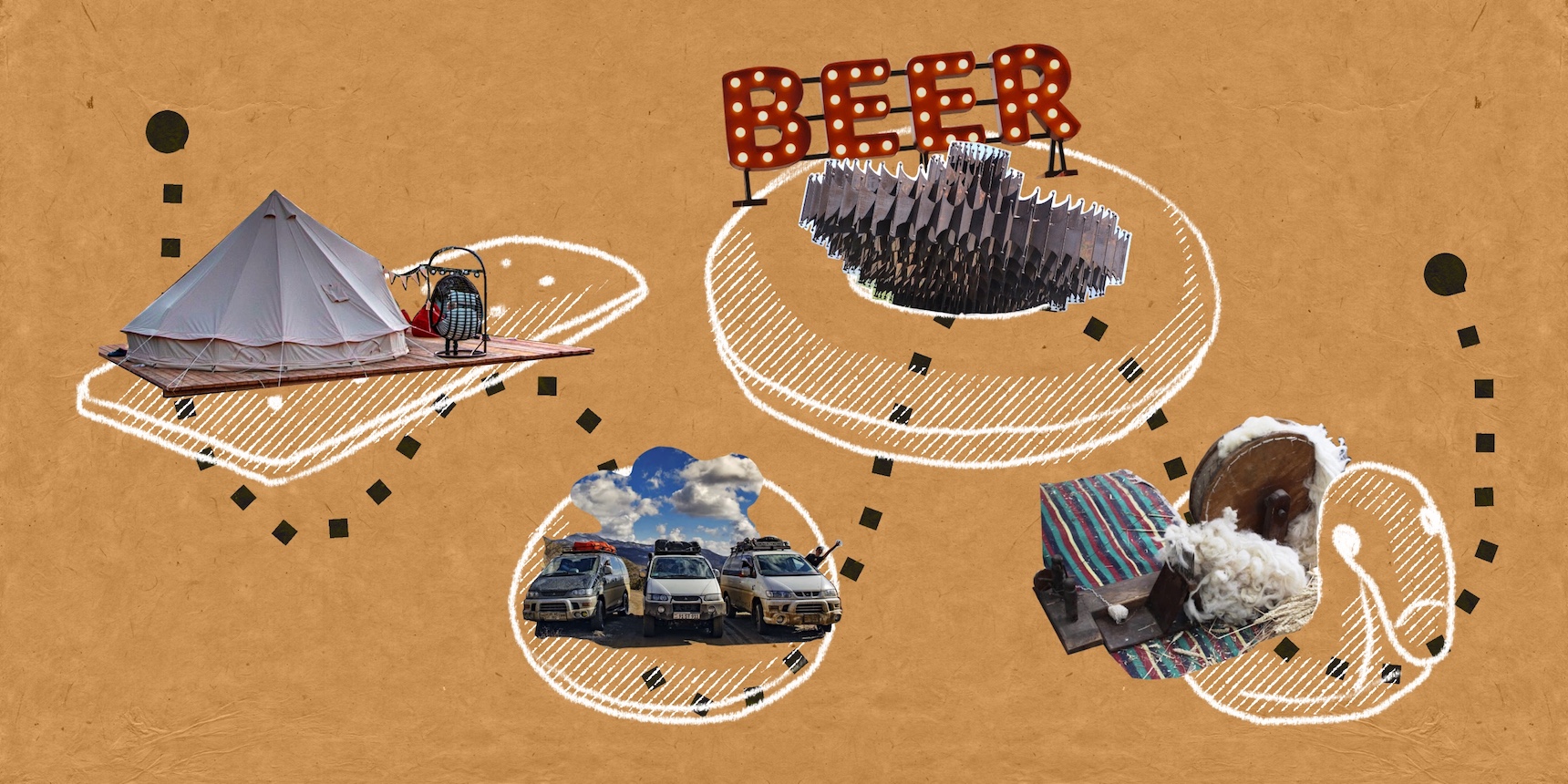 The COVID-19 pandemic has changed much in the world, forcing us to rethink how we approach tourism and everything that it entails. In 2020, the tourism industry experienced a stark decrease globally, with a 74% drop in travelers in comparison to 2019. Armenia was hit particularly hard by the pandemic, and the relatively slow government response and supply chain management problems made it more difficult for the country to return to normalcy. 2021 saw a resurgence of international tourists arriving to Armenia in comparison to 2020, although it was still less than the record 1.9 million tourists in 2019. Aside from international tourists, a new trend has emerged in Armenia that is completely changing the tourism industry. Since the pandemic, Armenia has witnessed the birth of the domestic tourist. 
The domestic tourist came about out of necessity and convenience, when the pandemic restricted travel and Armenia, like many countries, closed its borders. Citizens of the Republic of Armenia were unable to travel to one of their favorite tourist destinations, neighboring Georgia. Armenians were also forced to stop looking to Europe and the Middle East for vacations, and began looking to their own backyard to find an unexplored world. Armenians started touring their own country, wanting a change of scenery while the world was locked down, even if that scenery was local. This trend has continued despite the fact that travel restrictions have been reduced across the globe, and numerous indicators hint at this inclination being long-term. 
Narine Simonyan, a coordinator at the Tourism Committee of Armenia, states that after 2020, Armenia corroborated the existence of this trend. The lack of vaccination among the general population also limited the ability of Armenian citizens to travel, as the world slowly opened up in 2021. Simonyan states that the rise of domestic tourism has led to a rediscovery of Armenia, and that many people from Yerevan who have heard about the natural beauty of the regions have often never experienced it for themselves. Even with eased travel restrictions, the curiosity to explore among Armenian citizens continues to grow. 
This new reality has also led tour agencies and local hotels to begin rebranding their services. Before the COVID-19 pandemic, international tourists were the primary target, as demand from local residents was not very high in comparison to international tourists. Armenian tour companies had never attempted to cater to the interests and needs of residents of Yerevan, for example, planning a weekend getaway in Syunik. 
Moreover, the decline of international tourism since 2020, has also forced a shift in the tourism industry's marketing to appeal to the domestic tourist. Tour agencies have begun offering innovative experiences for Armenian citizens, further developing the infrastructure of domestic tourism. Simonyan noted that tours are now being organized taking into consideration the interests of locals. These programs are more specialized, meaningful , and distinct as the average Armenian citizen has already been to the more popular sites. These specific activities are offered to gauge the increased curiosity of the domestic tourist. 
Simonyan notes the emergence of  "experiential tourism", or tours for a specific activity. Tour companies, for example, offer dolma-making classes in Goris, hiking excursions in the mountain ranges of Armenia or glamping in Dsegh. These programs are more interactive, providing a unique and local experience only found there. Tourism agencies in Armenia continue to scrutinize this demand, creating entire tour programs that are not necessarily a natural fit for the average tourist from Europe, the U.S., Russia and Iran. Tour companies now have a divided focus, the global and the local, as local demand has been consistently increasing along with the international. 
Araks Martirosyan is the co-founder of Garage Club, a unique venue in Gyumri that brings musicians from all over the world to perform. There has been a slow yet significant increase in domestic tourism interest in Gyumri. Since 2019, there has been a steady increase in the number of people coming to Gyumri, Armenia's second-largest city. "Before 2019 [domestic tourists] would go to Lori or Dilijan to relax, but not Gyumri," she says. It is interesting to note that unlike Yerevan, Gyumri has a distinct "old city" that has been preserved, and it is a center of culture and history in Armenia. 
Martirosyan also mentioned that for people to begin flocking to Gyumri en masse, the city needs to revamp its nightlife. Yerevan has hundreds of bars and clubs and the vast majority of restaurants remain open after 10 p.m. In Gyumri this is not the case, although this also may be due to the lower number of tourists compared to Yerevan. Going forward, in order for the city to be attractive to outsiders, it must begin by creating and providing that nightlife culture for its own residents. People in Gyumri should be able to go places at night, and have events and experiences to look forward to on the weekends. This in-turn would give people from Yerevan or Dilijan, or even Goris a reason to come and enjoy the city and stay overnight, instead of just going on a day trip. 
It is clear that Martirosyan and all the others in the tourism industry are hard at work, organizing unique events to bring the domestic tourist to Gyumri. Within this framework, another new trend in Gyumri is that of the "quest tour", where tour group organizers create scenarios for tourists to go out into the city while completing a scavenger hunt. Similarly, festival tourism has become another motive for Armenian citizens to travel the country. On August 20, a Beer Festival will be held in Gyumri, similar to the wine festival that takes place in Yerevan every June. Armenia has also seen an increase in music festivals, and Gyumri is no exception. In July 2022, the city hosted French electro-funk group Acid Arab at Garage Club. Martirosyan dubbed the event as Gyumri's first-ever rave. In terms of domestic tourists, she estimated that around 800-900 people came for the concert just from Yerevan. The development of electronic dance music is her next big project, as similar events are perfect for domestic tourism, but investment is needed to support venues and organizers. 
The domestic tourist has taken Armenia by storm. Currently, the only missing pieces are more investment and better infrastructure. Local tour groups organizing festivals and experiential tours across Armenia need municipal and federal government support. This not only creates a positive impact for the domestic tourist, but also for local residents themselves. As more Armenian citizens discover the various hidden gems of their country, their understanding of the country changes along with it. In doing so, the domestic tourist facilitates the growth of tourism right in their own backyard.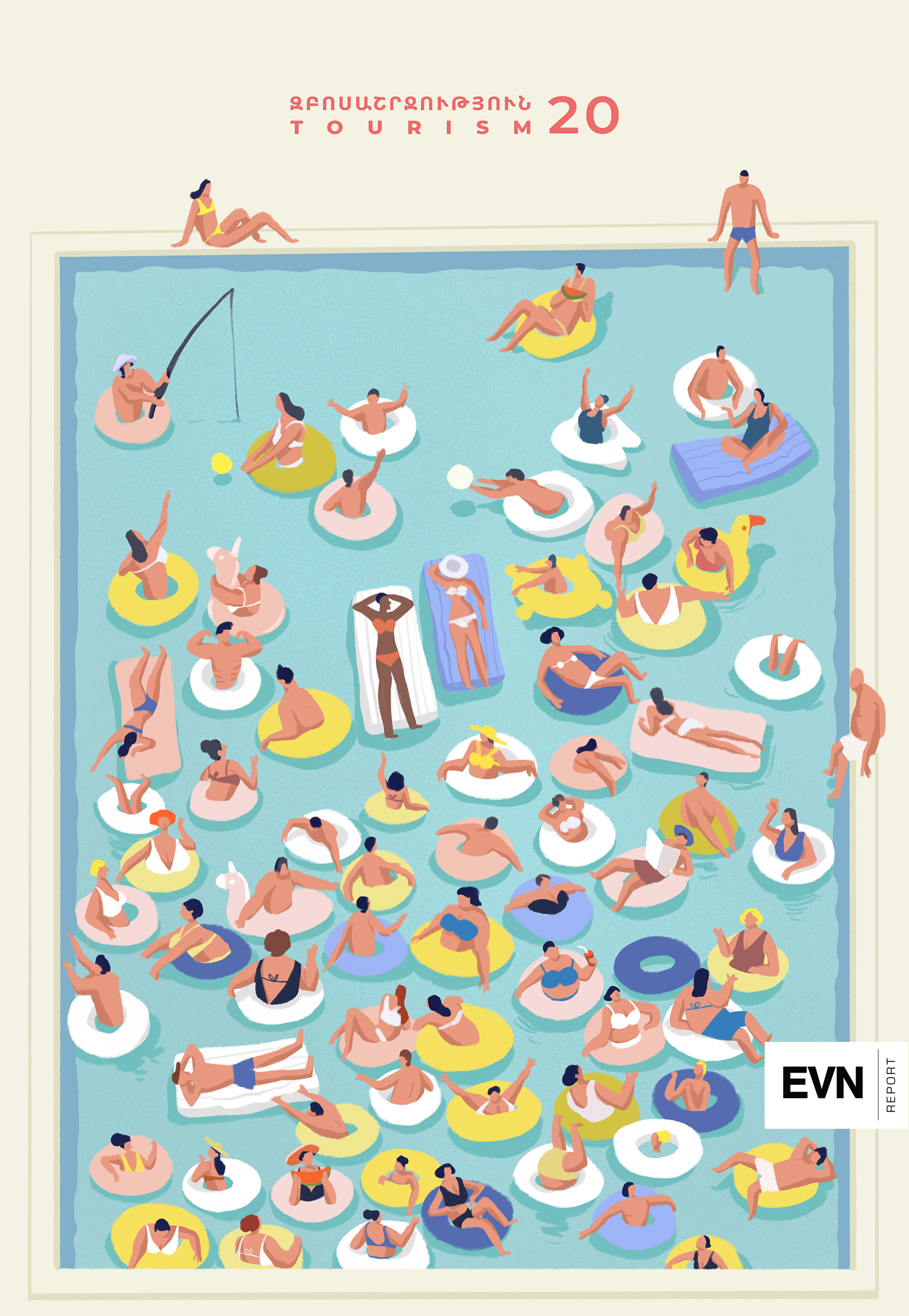 The COVID-19 pandemic impacted the global tourism industry in 2020 with an estimated 74% decline in travel compared to the previous year. Tourism is a key sector of Armenia's economy, and the country was hit particularly hard by the pandemic and the 2020 Artsakh War. In 2022, before the onset of the tourism season, Armenia's government abolished its pandemic-related restrictions which saw the number of tourists exceeding the amount compared to the past two years. Most of the issues that the tourism industry faces in Armenia today, however, are linked to the overall challenges it faces. A prosperous, developed and safe Armenia will create the necessary environment for tourism to flourish as well. This month's magazine issue entitled "Tourism" features articles that look at the efforts to develop tourism in Armenia despite persistent infrastructure, economic and security challenges; the rise of domestic tourism; the potential of B&Bs and guest houses and strategies for diversifying Armenia's tourism industry.

The global tourism industry is reviving as COVID-19 pandemic restrictions ease. After a three-year break, Armenia, despite persistent challenges is ready to once again show off its hospitality and share its culture and landscapes with people from all over the world.
Read more