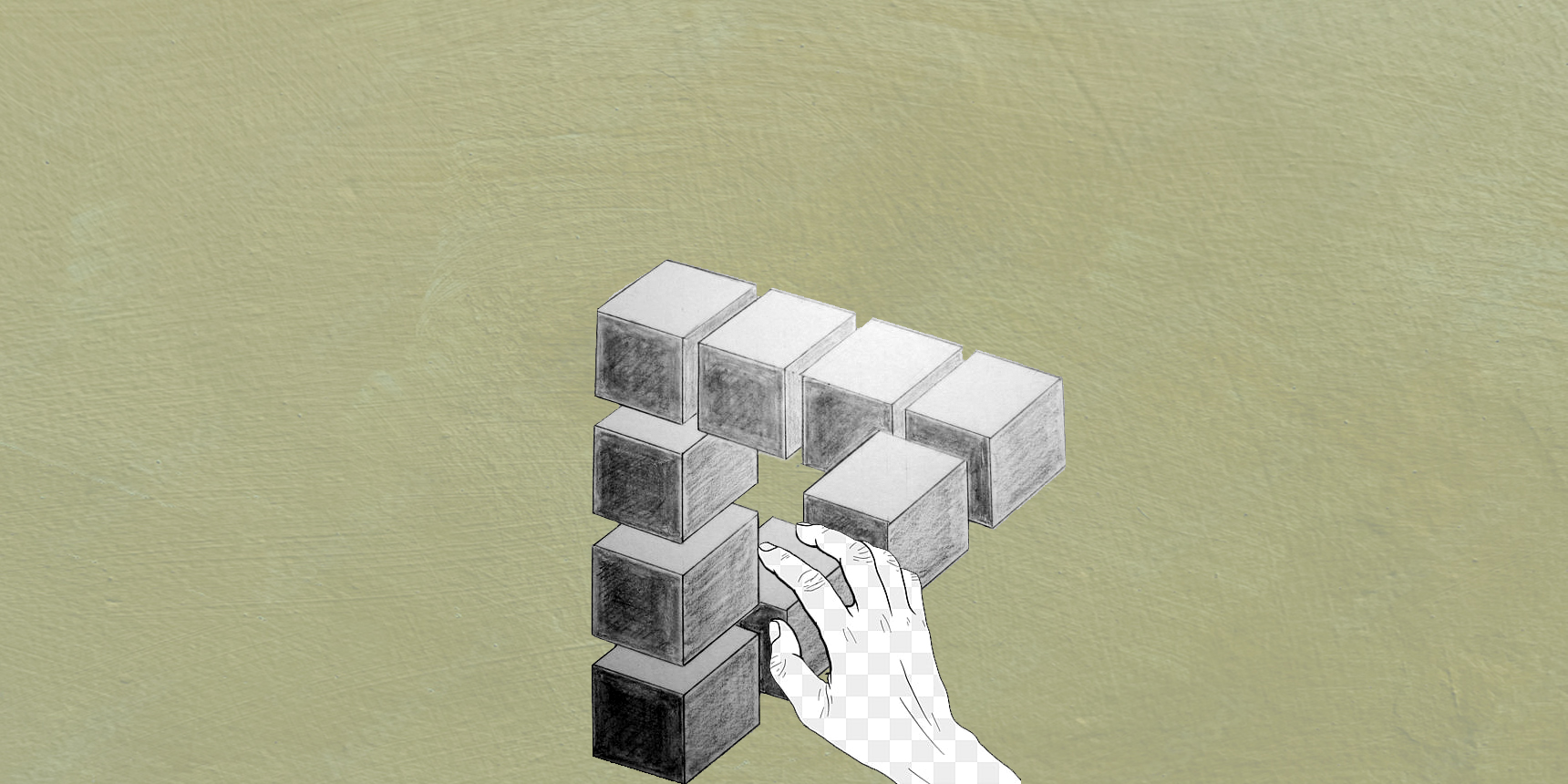 There is a fine line between negligence and abdication of duty, but in the confluence of a humanitarian crisis, regional instability, and threats of a new conflagration, the presumed actor that is to serve as a stabilizing force in managing the conflict has actually turned out to be the force of instability. Moving beyond Russia's renunciation of its treaty obligations and refusal to fulfill its security commitments towards Armenia, and moving beyond Russia's relinquishing of its responsibility to implement the terms of the November 9 trilateral statement, a more perturbing development has come to the fore: Russia is not simply abdicating its responsibilities towards Armenia, but more perilously, it is directly working against Armenia's interests. In this context, not only has Russia aligned with Azerbaijan to form a Russo-Azerbaijani axis in the region, but it has been methodically seeking to discredit official Yerevan to justify its abdication of responsibility. For the last three months, Russia's position has been singular: for almost every instance of deterioration within the security environment that is under the purview of the Russian peacekeeping force, it is somehow Armenia's fault. 
Cognizant of the obvious power disparity in the conflict, Russia has selected to kick Armenia while it is down, as opposed to providing Armenia minimal protection against Azerbaijan's continuously egregious behavior. More to the point, it is now Russia's preferred modality of argument when justifying Azerbaijan's consistent violations of the November 9 trilateral statement: Russia can only do so much, when the culprit is Armenia. Namely, Russia has insulated Azerbaijan from bearing any responsibility for its egregious behavior, and the rationale for this is not too difficult to decipher: if Russia was to accuse Azerbaijan for its actions, then it would need to hold Baku accountable. However, to continue its policy of strategic negligence, all Russia has to do is avoid accusing Azerbaijan for its actions, and to that end, relieve itself from having to fulfill its obligations. Thus, if Azerbaijan engages in aggressive behavior, it is Armenia that provoked it; if Azerbaijan closes the Lachin Corridor, it is Armenia's fault because it recognized Azerbaijan's territorial integrity; and if Azerbaijan is refusing to allow any humanitarian aid into Nagorno-Karabakh, it is Armenia's fault for not acquiescing to Azerbaijan's demands.
That Armenia's decoupling from Russia is now a foregone conclusion simply aligns with the geopolitical realities: Russia will not fulfill, nor does it consider it has any duties to fulfill, its obligations towards Armenia, and to this end, Armenia's presumed subjugation to Russia is, in of itself, a privilege for the Armenians. That Armenia has rejected this three decades of subjugation and is seeking to escape Russia's authoritarian orbit remains one of the underlying causal factors in explaining Russia's implicit animosity towards Armenia. But more than that, to conceal the fact that not only is it a weak state, but also, it is a much weaker regional actor, Russia must find avenues to conceal its failures. With its power capacity exponentially diminished due to the Ukraine war, Russia has become an impotent actor in the South Caucasus. But to conceal this impotence, it must find every reason not to exercise agency, and what better way of doing that than scapegoating Armenia?      
But there is a point where diplomatic charlatanry meets sheer exploitation, and not only has Russia passed that point, but it has done so appallingly: blaming the Republic of Armenia for the policy of starvation implemented by Azerbaijan. In a recent statement, spokesperson for Russia's Ministry of Foreign Affairs, Maria Zakharova, rejected Armenia's claims that the Russian peacekeepers are responsible for allowing the blockade of the Lachin Corridor, instead blaming Armenia for Azerbaijan's behavior. "I would like to remind that the current situation in the Lachin Corridor is a consequence of Armenia's recognition of Nagorno-Karabakh as part of the territory of Azerbaijan," she said, adding that blaming the Russian peacekeepers for failing to stop the blockade "is inappropriate, wrong and unjustified." Thus, even though Russia, and the entire international community, recognize Nagorno-Karabakh as part of Azerbaijan's internationally-recognized territory, Moscow unduly contends that it is Armenia's recognition that has resulted in the strangulation and collective starvation of 120,000 people. 
Armenia's response was unequivocal, as it methodically deconstructed the intellectual dishonesty and hypocrisy of the Russian position through seven main points:  
The Nagorno-Karabakh issue has never been a territorial dispute between Armenia and Azerbaijan, but is rather an issue of the rights and security of the Armenian population.

In August 2022, Armenia gave its approval to Russia's proposal of indefinitely postponing the status of Nagorno-Karabakh, which was subsequently rejected by Azerbaijan, with the further stipulation that it will not discuss anything related to Nagorno-Karabakh with Armenia.

On September 13, Azerbaijan invaded Armenia-proper, with Russia being absolutely indifferent to the aggression against the sovereign territory of Armenia, and ignoring Armenia's request for assistance based on sets of bilateral legal agreements. Moreover, Russia justified its negligence by utilizing a false pretext: that the interstate border between Armenia and Azerbaijan is not demarcated, thus tacitly legitimating Azerbaijan's invasion of Armenia-proper. Utilizing the same modality of justification, Armenia's similar request to the CSTO was disregarded.

Russia has repeatedly, specifically after 2020, recognized Nagorno-Karabakh as part of Azerbaijan, most recently consolidating this posture by establishing a strategic alliance with Azerbaijan.

The Lachin Corridor was blocked on December 12, 2022, under the very presence and authority of the Russian peacekeeping contingent. Further, in April of 2023, Azerbaijan, in the presence of Russian peacekeepers, set up an illegal checkpoint in the Lachin Corridor. While these actions were a clear and gross violation of the tripartite declaration,

Russia acquiesced to Baku's interests

. More so, on June 15, 2023, Russian soldiers offered active support to the attempt of

planting the flag of Azerbaijan

on the sovereign territory of Armenia, after which Azerbaijan

used the episode

to completely blockade the Lachin Corridor, thus creating a severe humanitarian disaster. Russia's response has been to

criticize Armenia

for developments initiated by Azerbaijan and underwritten by Russia.

In the presence of Russian peacekeepers, Azerbaijan resorted to the kidnapping of Nagorno-Karabakh residents, with the full conformity of Russian soldiers.

Such behavior by Russian peacekeepers has been part of a continuous pattern of aiding and supporting Baku's objectives: on December 11, 2022, Azerbaijan illegally occupied the villages of Khtsaberd and Hin Tagher villages, as Russian soldiers looked on, with Azerbaijan even capturing 60 Armenian servicemen under the nose of the Russian peacekeeping force and sending them to Baku; on March 24, Azerbaijan similarly occupied Parukh, followed by Saribab on August 1; and for two years, Azerbaijan has been firing on civilians and agricultural work in Nagorno-Karabakh, terrorizing the Armenian population, and strangulating access to basic energy and electricity, all under the

watchful eye of the Russians

.
In no uncertain terms, Armenia has condemned Russia's policy of strategic negligence and laid the blame squarely at the feet of the Russian peacekeeping contingent: the "situation" is the outcome of "the absence of action by the Russian peacekeepers in the direction of preventing the blocking of the Lachin Corridor or opening it after the blocking." Even for a country like Armenia, who has had no choice but to tolerate and have a very high threshold for Russian diplomatic charlatanry, the latest political attack, draped in disingenuousness and duplicity, has triggered a robust rebuttal from Yerevan, further crystalizing the continued decoupling of the once-former allies. Russia's perfidy no longer works against Armenia, and its forked-tongue approach on the blockade of the Lachin Corridor has become an exercise in self-negation: it cannot use the simplest of legal force to move Azerbaijani "ecoactivists," but it can use force and coercion to remove Armenian protestors; it is able to consistently airlift supplies to its troops, but refuses to airlift basic necessities to the Armenian population; and when it is its responsibility to protect the citizens that it is escorting, it has no reservations in handing over civilians under its protection to Azerbaijan. 
Russia's approach has become an awkward amalgamation of denial, negligence, scapegoating, and abdication of agency. When confronted by Azerbaijan's egregious behavior, it plays dumb and denies it has agency to address the problem. When pressed to account for such incoherence, it resorts to denial and scapegoats Armenia for the very actions of Azerbaijan. And when confronted for its negligence of duty, it plays the ostrich. Moscow's diplomatic playbook is no different than that of Baku's: victimize the victim and inculpate the victim for the very acts of victimization. And what better way to project one's impotence than by abusing the most vulnerable. The Ukraine war has made Russia a Potemkin hegemon, Azerbaijan's brazenness has called Moscow's bluff as a regional power, and its own failed policies have diminished its influence in the region. Yet in the face of these clear and observable factors, Russia prefers one simple explanation: it's Armenia's fault…it is always Armenia's fault.  

The images coming out of Stepanakert depict the terrifying spectacle of a population starving, thirsty, harassed and terrorized, while the world seems to look on with almost complete indifference. What could be the worst-case scenario, and to what extent will those involved respond?
Read more

Self-pity and victimhood have served as comfortable escape routes from pervasive issues, however, in the current post-war reality there are clear signs that there is a desire to address the fault lines, to understand and rethink the reasons behind past failures, to stop and reflect.
Read more

Azerbaijan's approach to the Nagorno-Karabakh issue is a perversion of the concept of territorial integrity. It makes a mockery of legalism and constitutionalism, hijacking the law and using it extra-legally to violate civil, civic and human rights.
Read more

If the international community fails to stop the genocide and ethnic cleansing of Armenians in Nagorno-Karabakh, it will serve as a dangerous precedent for the international order and members of the UN Security Council, including the mediators, will be deemed responsible for it.
Read more