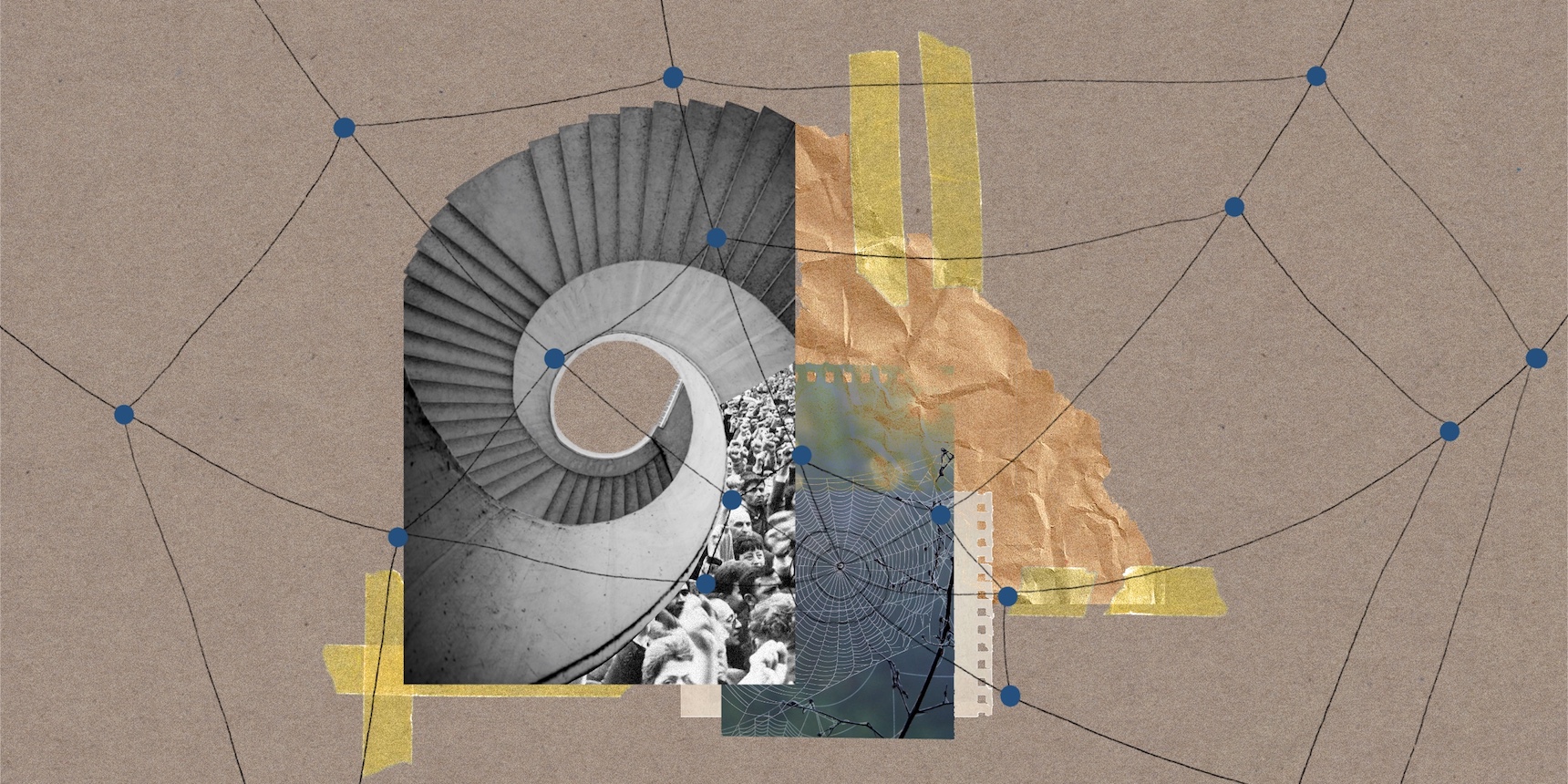 During my professional experience with the UN, which spanned many countries, I primarily focused on state and institution building, complemented by elements of nation building. Armenia presents an interesting case where the evolution of a nation has unfolded over centuries, unaccompanied by state building. Despite the absence of a nation-state, the Armenian nation has demonstrated unparalleled prowess in survival and, in some instances, prospered.
Armenia has made significant strides in the last few decades since the disintegration of the Soviet Union in 1991. The country now has a functioning state system and national economy, although the results have been modest thus far. Despite facing many challenges, diaspora communities have managed to preserve Armenian identity over many generations while also acquiring many skills in high demand in Western countries. The diaspora has been one of the key driving forces behind the modest success of Armenian statehood. Over the years, several diaspora Armenians have settled in Armenia and have made significant contributions to state, institutional and business development.  
This paper aims to outline a path forward that envisions a harmonious convergence of two interdependent components of the Armenian nation: the homeland of Armenia and the globally dispersed diaspora. Through a comprehensive and collaborative endeavor, the country and the nation broadly need to find a way to propel into the 21st century. This includes establishing a state that not only provides security for its people but also makes them prosperous. The key to achieving this is by finding an innovative paradigm for nationhood, which allows Armenia to assume a pivotal role as a nucleus, while the diaspora emerges as an equally significant constellation of centers. This approach seeks to establish a model of an entirely new caliber of digitally interlinked nation for the modern era. Such a nation thrives within a shared realm of knowledge, creativity, and innovation. 
The Armenian identity is a unique blend of attributes that have not only united Armenian communities but have also helped preserve our ethnic heritage in the absence of a state. Having spent considerable time in the Middle East, I've consistently witnessed a common reaction upon revealing my Armenian background – a genuine appreciation for the numerous Armenians who have left an indelible mark as dedicated professionals. From diligent tailors and esteemed doctors to skilled jewelers, architects, engineers, lawyers, scientists, and craftsmen, Armenians have consistently earned respect and admiration. 
The profound sense of belonging, shared values, and a deep-seated trust among members has been pivotal in binding Armenian communities together. Our resilience stems from the value we place on generating and disseminating knowledge, nurturing and harnessing talents, and our remarkable ability to self-organize. 
Several notable observations about the Armenian character emerge. First, we appreciate the disparities between civilizations, allowing us to immerse ourselves in foreign cultures while preserving our own identity. Second, we aspire to broader horizons and have enthusiasm for exploration. Third, we blend competitiveness and adaptability, a testament to our flexibility. Collectively, these qualities encapsulate what it means to be Armenian. They not only underpin our survival but also position us as a distinctive and esteemed community.  
One noteworthy contribution that Armenians made to the global landscape  was our early efforts at globalization. Traders from Julfa and Isfahan pioneered the establishment of a network of diaspora centers that followed the Silk Road from Amsterdam to Singapore and beyond. This initiative created trade bridges across diverse corners of the world. It not only facilitated economic interactions, but also fostered connections between disparate societies, leaving a mark on the evolving world order. 
Another defining characteristic of Armenians is their unwavering pursuit of freedom. Across generations, Armenians have navigated life under autocratic regimes such as the USSR, Russian, Iranian, and Ottoman empires. Despite the totalitarian nature of these ruling powers, Armenians were recognized for their entrepreneurial drive and mobility, which often clashed with the restrictions imposed by these regimes.  
The Armenian experience under the Soviet regime differed from the typical oppressive template. Soviet rule in Armenia was relatively less oppressive, and many Soviet Armenian leaders came to share core national values while navigating the constraints imposed by communist ideology. Armenians, both within Armenia and across the diaspora, share values of freedom, rights, entrepreneurship, innovation, and a profound respect for knowledge and science. These principles, influenced by the ideals of the European Enlightenment, have long positioned Europe and the Western world as a promised land for many Armenians.  
Historically, Armenian family traditions have always placed great value on education, with a focus on acquiring and sharing knowledge. We had medieval universities like Gladzor and Tatev, at a time when there were very few in the world. The first phrase written in Armenian, which is often quoted is: "To know wisdom and instruction …" 
There are many examples from our recent history that support this tradition. During the Soviet Union, Armenians came in third after Russians and Jews in the field of science, and the Republic was among the most technologically advanced. In the last few decades, there have been positive developments in education in Armenia, including the establishment of the American University of Armenia (AUA) and United World College (UWC) in Dilijan. Both of these institutions are excellent diaspora initiatives. Other initiatives like TUMO Armenia or COAF (Children of Armenia Fund), are following their path and bringing new qualities to education in Armenia. 
A turning point arrived with the Velvet Revolution in April 2018, ushering in a transformative era for Armenia. It served as a testament to the Armenian people's intolerance for the suppression of freedom. In the same year, The Economist acknowledged Armenia as the country of the year, generating widespread belief that it was time to elevate Armenia into a state of freedom, prosperity, and development. 
Nevertheless, Armenia's nascent democracy has faced and continues to confront significant existential challenges. In September 2020, autocratic Azerbaijan initiated a war, posing an existential threat to Armenia. Despite a collective national effort and extensive support from the diaspora, Armenia was defeated in the war, and the challenge of securing the safety and well-being of its people remains. 
The aftermath of the war continues to bring a profound sense of pain, even three years later. However, the current response is in stark contrast to that which followed the Yom Kippur war in 1973 in Israel, a nation with an established democracy and statehood. Israel demonstrated its capacity to confront the problem, engage in introspection, implement measures to prevent recurrence and move ahead even stronger.  
Arguably, one of the most significant shortcomings of Armenian society has been the challenge of effectively harnessing the resources, knowledge, and networks of the diaspora. The diaspora is probably the key competitive advantage that Armenia possesses and is eager to contribute to Armenia's growth. It serves as a vital source for investment and trade networks, a repository of expertise and insight, and a source of knowledge and expertise in various fields. 
To realize the full potential of the diaspora, innovative structures and institutions must be established to facilitate more robust and productive relationships. These structures should encompass diverse connections through youth engagement, business-to-business interactions, and various professional groups and networks. The symbiotic relationship between Armenia and its Diaspora becomes evident: both entities mutually empower each other for collective growth. 
In this context, the term "network" signifies a cohesive framework in which a strong central state and robust periphery, represented by Diaspora units, collaboratively work towards a shared objective. This notion embraces the idea that Armenia's pursuit of a brighter future requires a comprehensive exploration of avenues, with the Diaspora positioned to play a pivotal role in unlocking the creative potential of the nation.  
However, the core purpose of this paper goes beyond advocating for increased involvement of the Diaspora in Armenia's affairs. Instead, it seeks to champion the establishment of a high-quality network nation that benefits not only Armenians within Armenia but also resonates with the global Armenian community. 
A key lesson from COVID-19 is that physical distance no longer presents an insurmountable barrier to effective interaction. Humanity has swiftly adapted to conducting business, fostering professional growth, and building communities in a virtual realm. This proves that quality interactions and collaboration can transcend geographical constraints. 
Before delving into the specifics of the proposed virtually connected network nation building, it's insightful to examine two pertinent examples of networked nations: Israel and Lebanon.  
Lebanon has a population of 5 million within its borders and an additional 15 million in the diaspora, presenting a distinct profile. Its history, dating back to the Phoenician era of traders and interconnected cities like Carthage, underscores a long tradition of networks. In the modern context, Lebanon's diaspora includes prominent figures like Carlos Slim, the richest man in Mexico. These individuals are not only well-networked and successful but also maintain strong connections with their homeland. 
However, despite the wealth and success of the Lebanese diaspora, Lebanon itself  struggles with substantial challenges, including a prolonged civil conflict. What Lebanon seems to lack is a cohesive, long-term vision for harnessing the power of a network nation. This case highlights the importance of not just having a successful diaspora but also fostering strategic alignment between the homeland and its dispersed communities. 
To bring about transformative change, a networked nation requires a shared vision, collaborative strategies, and effective mechanisms for channeling the expertise, resources, and networks of the diaspora towards national development. It's not only about individual successes but about orchestrating a collective effort that addresses the nation's challenges and opportunities in a coordinated manner. 
Israel serves as a compelling example of a nation that has undergone a remarkable transformation and achieved great success, along with a well-represented diaspora. For two millennia, Israel lacked statehood, and in the early 20th century, only a small number of Jews inhabited the region that is modern-day Israel. Most of the Jewish population was dispersed across the Middle East, Europe, Africa, and the Americas, totaling around 10 million worldwide. Both Armenians and Jews experienced devastating genocides in the 20th century, with Armenians losing around 1.5 million lives and Jews over 6 million. When the United Nations decided to establish the state of Israel in 1948, the situation of the two nations seemed relatively similar in terms of population sizes, territories, and economic circumstances. However, Israel's trajectory since then has been nothing short of remarkable. 
Currently, Israel has a population of 10 million, compared to Armenia's 3 million. Israel's GDP stands at USD 450 billion, with a GDP per capita that exceeds that of France or the UK. Both nations have faced disputes and military conflicts with their neighbors. 
Israel has successfully developed one of the world's most formidable military forces, coupled with a robust defense industry that produces for both domestic needs and export. This growth has been a result of strategic planning, effective governance, technological innovation, and a diversified economy. 
While history may not have traditionally identified the Jewish people as warriors, Israel's development model serves as a reminder that nations can adapt to changing circumstances and adopt new qualities. One of the key success factors was the ability to bring so many Jews to Israel. Despite cultural differences, they have amalgamated into one culture, nation, state.  
Israel's success is reflected in its robust business relationships with its diaspora, particularly in influential global hubs like Silicon Valley and New York. The large number of Israeli companies listed on NASDAQ, rivaling only that of the United States, underscores the profound impact of these connections. The ability to forge these networks and partnerships with diaspora-led enterprises has significantly bolstered Israel's technological and economic advancement. 
In contrast, Armenia's experience with migration has been fraught of challenges. Migrants from Azerbaijan, Syria and now from Russia, seeking refuge in Armenia during critical periods, often departed for alternative destinations due to limited economic opportunities. Armenia's ability to effectively absorb and integrate these migrants has been hampered by a combination of economic constraints and a lack of state-led policies to facilitate their successful integration. 
To ensure successful integration, newcomers must be given opportunities to enhance their skills, contribute to the workforce, and engage with local communities. Providing a sense of belonging and inclusivity is also essential. By embracing newcomers and fostering a culture of acceptance, Armenia can create an environment where migrants feel valued and motivated to contribute. By tapping into the diverse skills and experiences that migrants bring, Armenia can leverage their contributions to boost innovation and productivity. 
Armenia can enhance its capacity to attract, retain, and integrate migrants by adopting proven approaches from successful integration models. This can be achieved through targeted efforts that encompass education, employment, community support, and a sense of belonging. By capitalizing on the diverse talents of migrants, Armenia can foster a stronger and more prosperous future for the nation. 
Building a robust and interconnected network marked by cooperation and collaboration holds the potential to magnify Armenia's endeavors on a global stage. Israel's success was born from the harmonious alignment of these factors, and Armenia stands at a juncture where it can seize the opportunity to cultivate a more vibrant, dynamic, and interconnected society by assimilating these invaluable lessons into its roadmap to prosperity. 
Looking ahead, it's essential to recognize that the goal should not be to have all Armenians reside within the borders of Armenia. This approach reflects Israel's model, where a significant number of Jews live abroad while maintaining strong ties with their homeland. In Israel's case, over seven million Jews reside in the U.S., with millions more scattered across Europe, Latin America, and beyond. However, Israel's open-door policy ensures that those seeking opportunities can return to their homeland, contributing to a continuous flow of organized immigration.  
Armenia has the potential to play a more proactive and impactful role in the broader region, utilizing its diaspora networks. One vital role that Armenia can assume is acting as an impartial mediator between Iran and Europe. Armenia's neutral stance and diplomatic credibility make it an ideal candidate for serving as a bridge for dialogue and negotiation, fostering understanding and collaboration in an increasingly complex geopolitical environment. 
Furthermore, facilitating trading corridors between Iran, Georgia, and Russia aligns with Armenia's geographical advantage and its potential to enhance regional connectivity. These corridors could stimulate economic growth and promote peaceful interaction among neighboring countries. 
Armenia can contribute to regional stability, foster cooperation, and carve out a distinct niche for itself in international affairs by embracing these proactive roles. By positioning itself as a soft power for peace and security in the Middle East and beyond, Armenia can solidify its influence on the global stage. This proactive stance in complex geopolitics can elevate Armenia's role and status beyond its physical size, establishing it as a significant player in shaping a more stable and cooperative world order. 
There are several lessons that Armenia can learn from Israel. First and foremost, how to turn geopolitical disadvantages into economic advantages. A nation's competitiveness can be greatly enhanced by fostering a culture of doubt and healthy argumentation, combined with assertiveness and informality. Israel's high concentration of innovation and entrepreneurship has created fertile grounds for the development of creative start-ups. 
Remarkably, this spirit extended to their military, which became the most capable force in the region. The military also served as an incubator for high-tech start-ups and prepared future leaders for business. By studying and implementing these principles, Armenia can cultivate a dynamic society that embraces innovation, creativity, and entrepreneurship.  
Armenia's open access to the external world through its diaspora has made it an attractive destination also for non-Armenian talent as well, such as Russians and Ukrainians escaping the war. This sudden influx of talent has led to the interesting idea of positioning Armenia as a safe regional haven for talent, which may have implications beyond the current conflict and offer a new economic niche for the country. It is important for Armenia to seize this opportunity and create an enabling environment that fosters businesses, and encourages innovation and entrepreneurship. 
Additionally, it is crucial to address the challenges of integration and assimilation of incoming talent to ensure they can contribute to Armenia's development and feel at home in the country. The two waves of incoming talent (i.e. diaspora Armenians and non-Armenian) could complement each other, and both streams will benefit from the special relations the Armenia-diaspora channel offers for access to global knowledge, networks and capital.  
The recent technological advancements raise the question of how to better interconnect the Global Armenian Nation technologically and make interactions more effective. Our efforts over the last two years with reArmenia (see the separate article on reArmenia in this report) offer a new tool for enhancing Armenian communities around local priorities, global thematic and professional topics, and business cooperation. 
reArmenia provides an environment with a rich toolkit and a way to cooperate around ideas, projects. Here, project creators, supporters, funders, and implementers can find each other and achieve results that were not feasible for each of them separately. This is only the beginning, and rapid advancements with AI and related technologies surely will offer more.  
Overall, it is important to stress that the 21st century can become our century if we mobilize our intellectual and other resources, build upon our roots, and embrace the best traits of our national character. By finding ways for all parts of the nation to contribute to our collective benefit, Armenia can become an influential and resilient nation in a challenging neighborhood.

To achieve this, we must focus on nurturing innovation, adopting a forward-thinking military approach, and fostering a culture of open discourse and collaboration.. Our added value in the 21st century lies in innovation, networking, creativity, and bringing different worlds together.