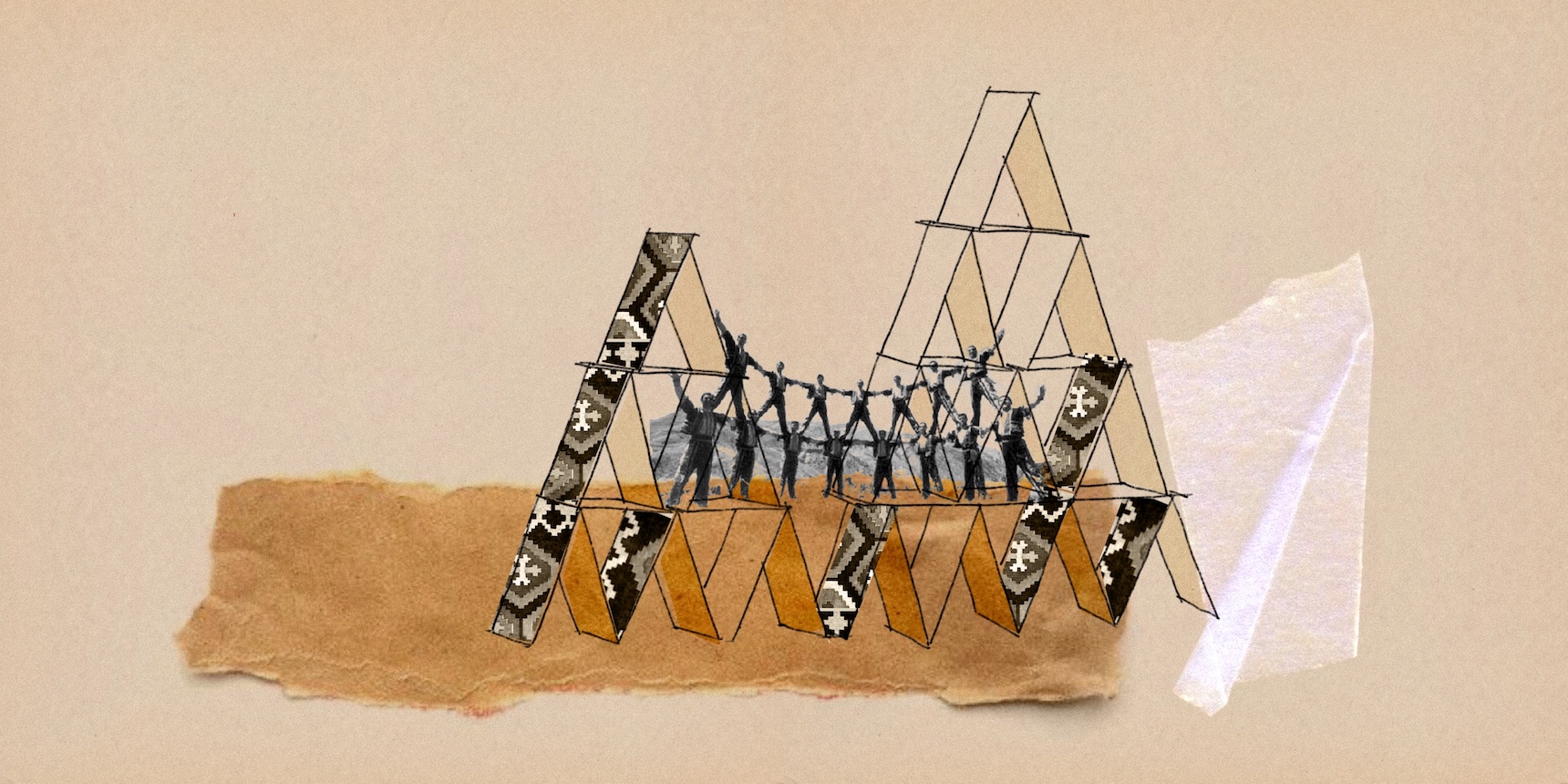 As we enter the month of September, we need to momentarily disengage from the deluge of dreadful news that has been flooding conversations, articles, and social media platforms in relation to the future of Armenia and Artsakh lately. Many have succumbed to despair and are spiraling into utter hopelessness. 
To be fair, the last few Septembers have been deadly, so this month is sure to be triggering. Azerbaijan's brutal 44-day assault on Artsakh starting September 27 three years ago left Armenians globally crushed in agony. Azerbaijan's subsequent large-scale invasion of Armenia in mid-September of last year resulted in more atrocities and a significant chunk of Armenian sovereign territory occupied, adding further mass trauma to our collective psyche. 
Even the very first day of September this year saw the killings of three Armenian servicemen as a result of Azerbaijani provocation near Sotk, just hours after Artsakh's President Arayik Harutyunyan resigned.
Not that the last few Octobers, Novembers or Decembers have been any better – with the loss of Hadrut (October 2020), an ultimately useless ceasefire agreement (November 2020), an escalating border crisis (October-November 2021), and the onset of a humanitarian catastrophe (December 2022) through Azerbaijan's blockade of the Lachin Corridor now having entered its tenth month, driving Artsakh's Armenians into genocidal starvation, with complete impunity and no end in sight. 
And winter is coming.
To say that this is completely and totally soul-crushing would be an understatement. It's downright horrifying. But our loss of hope is exactly what the enemy wants and the very last thing that our brothers and sisters trapped in Artsakh need. So I'm going to invite us all to find our despair button, and summarily, irreversibly, break it. There is no other way to ensure that the dark hand of evil can no longer push it. 
Fulfilling a life-long dream three weeks ago, I climbed Mount Ararat. The beginning was relatively easy, with a 5-hour hike to base camp at 3200m on Day 1, followed by another 5-hour hike to a second camp at 4200m on Day 2. Then, with only a few hours' sleep on the second day, the summit attempt began at midnight to be able to reach the peak at 5165m by sunrise on Day 3. 
Far from being an athlete or experienced hiker or mountaineer, I basically cursed and hyperventilated my way to the top, inducing at least four panic attacks along the way. It was, hands down, one of the most challenging things I've ever done in my whole entire life. I then spent the rest of Day 3 destroying whatever was left of every single muscle in my body to make our way back to base camp. Day 4 was spent in sheer, exquisite pain making it from base camp all the way back down the mountain. I could barely walk without screaming for days thereafter. 
Had I even once entertained the thought of giving up, I would never have made it. Instead, every ounce of pain was converted to fuel to get me to the top and then back down. That, and of course the support of my fantastic fellow climbers as well as our amazing guides. But overall, the battle was not so much with the mountain as it was with myself. And success depended much less on physical strength than it did on mental endurance to just keep putting one foot in front of the other. No. Matter. What. 
Two days before the climb, I posted a photo of Mount Ararat viewed from my balcony in Yerevan to my private Facebook account with a caption reading: "Soon, you'll be mine." Within seven minutes, a screenshot of my post was circulated on Twitter (now X) by Farid Shafiyev, the head of Azerbaijan's government think tank reporting directly to President Aliyev, accusing me of having made an "irredentist claim" against Turkey. The tweet was then re-circulated, including by Caliber.az, a propaganda media site known to be tied to Azerbaijan's Ministry of Defense. 
When I eventually saw this, I was stunned. Rattled, even. Seven minutes? I've never met or communicated with Mr. Shafiyev, nor am I connected with him on any social media, so it was deeply disturbing to realize how closely I was being watched. At the same time, he wouldn't necessarily have been aware of my plan to climb the mountain, although it also wouldn't have taken a genius to figure it out. 
Who am I, after all, to make any territorial claim on Turkey or any country? (Never mind that both my parents were born and raised in Turkey, and that so much of my family still lives there, but I digress). The sentiment I expressed is practically common parlance, as most people know that those who reach mountain summits can claim to have "conquered" them. 
In fact, it became traditional in the 1960s for mountaineers to hoist their national flags on a summit successfully scaled as many ascents were funded by states at the time seeking to expand their national myth. These days, most climbers may or may not bring their flags with them for a photo opportunity, as the pleasures of mountain climbing are no longer only in the "conquest" of a peak, but also in the satisfaction gained through intense personal effort and contact with majestic, natural grandeur. 
And it goes without saying how extraordinarily significant it is for an Armenian to climb Mount Ararat, which is sacred to us. Its image features prominently in nearly every Armenian home around the world as well as in Armenian songs, literature, and art, and is depicted on the Armenian coat of arms along with Noah's Ark. Our connection to Mount Ararat is not irredentist or territorial; it's transcendental. 
Which is why, amid this fresh hellish phase of our never-ending existential plight, I invite us all to remember who we are. We are inherently built to withstand repeated war, foreign domination, deportation, and even genocide. Whatever the weather patterns or natural disasters from glacial blizzards to earthquakes, a mountain sits through it all, being completely itself, stably holding its lofty peak up high. And though it may not seem like it right now as we are enveloped in the current storm that is Azerbaijan, if we can turn off the noise for just a moment, we might regain the panoramic clarity that we remain, as our mountains, firmly rooted in the crust of the earth from which we eternally rise. 
We, Armenians, are forever our mountains, regardless of which sides of whatever past, present, or future borders they, or we, may lay. And whether our friends or foes like it or not, we are here to stay.