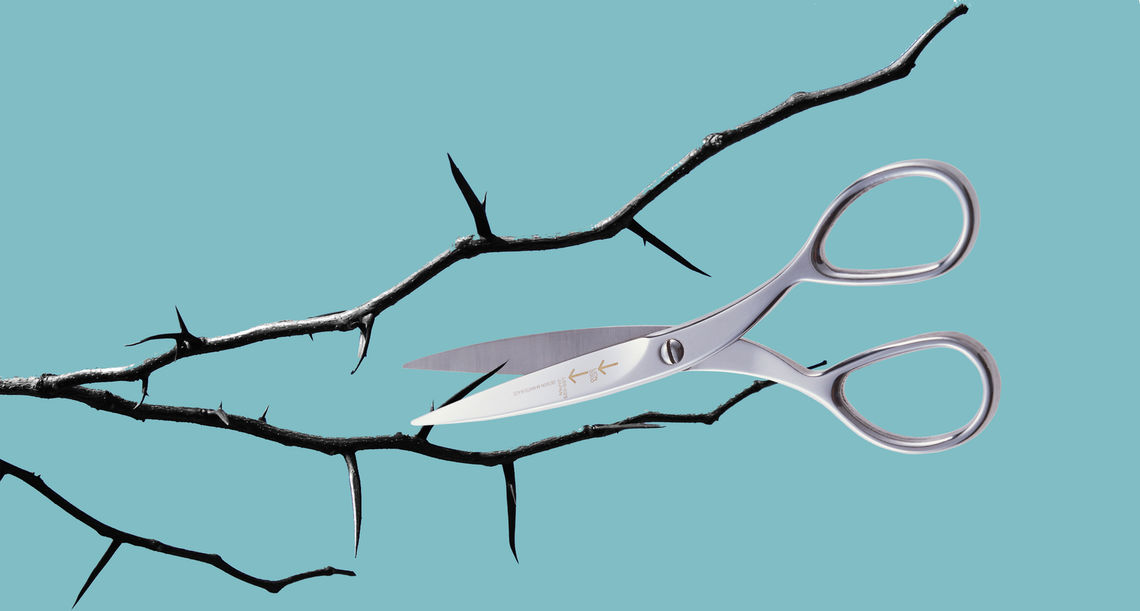 Transitional justice is a form of exceptional justice, since it is introduced for a specific period of time to deal with exceptional circumstances. This primer is based on Dr. Nerses Kopalyan's White Paper, Transitional Justice Agenda for the Republic of Armenia and is a summary of the key points of transitional justice.
What is Transitional Justice?
Transitional justice (TJ) became part of the Armenian discourse following the Velvet Revolution, when the overthrow of the old regime sparked high public expectations for democratization and demand to uncover the truth about past injustices. During the past several decades TJ programs have been implemented in post-conflict or post-authoritarian societies mainly to facilitate their transition and nurture institutional reforms. Despite having context-specific and context-sensitive agendas, TJ programs have a shared goal: to investigate past human rights violations and injustices and at the same time prevent future abuses and foster national or individual reconciliation.
The literature on TJ characterizes the field of study as being relatively underdeveloped, since it encompasses three broad conceptual approaches that may be potentially conflicting. First, TJ is conceptualized as a battle against impunity, since it is expected that as a result of successful transitional processes, perpetrators of gross human rights violations will be held accountable. Second, TJ is conceptualized as a set of conflict resolution techniques, because the expected outcome is to bring a conflict to an end and forge lasting peace. Finally, TJ is conceptualized as a tool for state-building through establishing legitimate and effective governmental institutions or strengthening the public's trust in existing ones. The perceived contradiction arises from the notion that addressing any of the three TJ goals would be at the expense of the other two. On the one hand, bringing a conflict to an end might require granting immunity to some of the perpetrators of human rights violations, which contradicts the common public demand for retributive justice. On the other hand, if impunity is not addressed, it can further escalate the conflict and hinder the development or establishment of governmental institution.
It is important to acknowledge that TJ is a form of exceptional justice, since it is introduced for a specific period of time to deal with exceptional circumstances. The specific policy choices made during the transition period are symbolic and strategically important, since they send a message about the priorities of the new political system and shape the new social contract. To achieve its goals, TJ, at least temporarily, redefines justice as something less sharp-edged, and oftentimes society is asked to make compromises with those who were politically, economically and militarily empowered during the previous regime. These compromises, however, in no way suggest or indicate impunity; rather, the compromise is between accountability and reconciliation. The perpetrators are held accountable, and for cooperating and accepting their past transgressions, society forgives and reconciles.
In post-conflict and post-repressive societies, the simultaneous promotion of peace and justice may seem contradictory, because peacebuilding promotes reconciliation, while the demand for justice assumes punishment, or what it is referred to as retributive justice. In this context, post-conflict or post-repressive societies usually tend to promote one over the other. This misperception requires much clarification, considering the fact that TJ, as an exceptional form of justice, is not about punishment or retribution, but rather, self-correction and reconciliation. Further, because TJ is as concerned about the transitional component of society as it is about the justice component of society, one cannot be advocated at the expense of the other. For this reason, TJ emphasizes non-punitive or non-retributive approaches, because the end goal is to support and accommodate the transitional process, and not seek punishment, retribution, or vendetta.
TJ processes may be either "forward-looking" or "backward-looking." Forward-looking pertains to processes in which the government mainly focuses on ending violence or social discord, repairing relations, and creating structures and institutions that would eliminate future conflicts. Backward-looking pertains to processes in which parties capitalize on past transgressions, systemic corruption, and organized violation of human rights, upon which truth-seeking measures, reparations, and mechanisms of reconciliation are recommended. Successful TJ programs utilize both processes: backward-looking processes to address the injustices of the past, and forward-looking processes to reform and transition into a democratic polity.
What are some of the instruments of transitional justice?
TJ programs rely on a number of judicial and non-judicial measures in order to investigate the broad range of injustices and wrongdoings that took place under the previous authoritarian and/or repressive regimes. This section provides a brief overview of the main TJ instruments applied in various TJ processes.
Truth Commission
Truth commissions offer non-punitive, quasi-judicial means of righting the crimes committed by former regimes that were left uninvestigated and undocumented. Truth commissions are victim-specific and truth-revealing approaches since they bring perpetrators and victims together to establish an accurate record of the past, examine human rights violations, and offer recommendations on how to address systemic injustices through institutional reforms. Research indicates that strong truth commissions are effective during transition periods since they lay the foundation for peace and create the necessary conditions for a society to move forward.
Some of the characteristics of strong commissions include investigative power, domestic and international support, as well as sufficient resources. Truth commissions are especially effective in cases where there are too many perpetrators to prosecute. For example, South Africa's post-apartheid Truth and Reconciliation Commission, which was created in 1995, encouraged perpetrators to participate and testify in the works of the commission and confess their crimes, which widened the scope of stakeholder participation. In return, they were offered conditional amnesties, which incentivised truth-telling. Collectively, truth commissions serve as state-sanctioned investigative bodies that uncover, document, and publicize the injustices of the past.
Amnesty
Amnesty, which provides legal immunity to groups or individuals from criminal prosecution for certain crimes, is among the more controversial mechanisms of TJ. Amnesties are primarily used within truth commissions to incentivize perpetrators into collaborating, providing testimony, uncovering evidence, and overall, revealing the injustices and violations of the past. In certain cases, blanket amnesties have been utilized, where amnesties have been applied to broad sectors of society in order to temper or end social conflict. Unfortunately, such measures have not been successful. As such, amnesties, by themselves, do not produce the desired results sought by TJ programs. However, when amnesties are used as part of a comprehensive TJ agenda, the concept has been demonstrated to be efficacious.
The Belfast guidelines, which examine the principles regarding the legitimacy and legality of amnesties in states transforming from authoritarian regimes, illustrate that there is no strong consensus regarding which crimes must be excluded from an amnesty program. However, the guidelines suggest that certain amnesty programs may be viewed as more legitimate than others. Some of the more legally defensible examples include amnesties that are implemented following wide public consultations, such as involving the victims, or applying conditional amnesties, which impose certain obligations on perpetrators. Certain practices such as torture, genocide, and enforced displacement are considered gross violations, and as such, are excluded from amnesty program.
Vetting
One of the goals of a robust TJ agenda is to prevent future injustices and severe human rights abuses. This is primarily done through institutional reforms, and vetting is among the mechanisms which facilitates this process. Vetting is concerned with assessing the integrity of public officials to determine their suitability for employment. Vetting processes are neither politicized nor ideological but rather are based on established set of criteria, upon which candidates must be evaluated. The evaluation criteria, at a minimum, must include professional qualification, knowledge-expertise, financial propriety, and integrity. The initial goal of vetting is to remove officials from public service who have both lost public trust as well as failed the vetting process due to corruption, incompetence, or any other criteria of injustice. The secondary goal of vetting is to establish the basis upon which institutional reform may be instituted; by removing unqualified or corrupt personnel, vetting allows for institutional self-correction and reform.
Lustration
Lustration is a specialized and more extreme form of vetting, which is designed to purify society from the previous authoritarian regime and restrict people associated with that regime from holding public offices or positions with strong public influence. Compared to vetting, lustration is characterized with a significantly longer duration and a wider scope and can include institutions like the president's office, parliament, police, media, academics and other civil servants. Even though lustration measures are targeted towards providing opportunities for reconciliation and rebuilding public trust towards state institutions, which are deemed necessary in post-conflict or post-authoritarian societies, such processes have not been successful. As such, lustration does not produce the desired results sought by TJ programs.
Reparations
Reparations are a critical component of TJ processes because they recognize the importance of victims' rights, redress past human rights violations, and rebuild trust and solidarity among members of a society. Reparations are also a means through which a state or individual repair the consequences of gross human rights violations, because either they were the reason that injustices occurred in the first place or they failed to take sufficient action to prevent abuses from happening. International law recognizes that victims of systematic human rights abuses are entitled to prompt, adequate and effective reparation and states have a duty to provide comprehensive reparations. Reparations can range from purely symbolic acts (including an apology, a memorial, street, public recognition, state recognition, etc) to material benefits.
Declassification
Granting access to classified documents of past authoritarian regimes to the general public is one of the widely practiced TJ tools, the primary purpose of which is truth revelation. Declassified archives of security institutions, for instance, offer a window into how those institutions functioned or why and how they implemented violent operations against their own citizens. It is important to note that declassification does not pertain to documents which include sensitive information, access to which is allowed only to a handful of high-ranking officials. Thus, selective declassification is essential for both transparency as well as investigative and accountability purposes. To qualify as a TJ tool, access to declassified documents must be granted to ordinary citizens and not just a select group of individuals. The desired outcome of releasing such documents is that it would spark a debate about past human rights violations and establish an accurate record of the injustices committed by the previous authoritarian regime.

Should Armenia implement the tools of transitional justice? This White Paper, developed by Dr. Nerses Kopalyan is a comprehensive transitional justice agenda for the Republic of Armenia.
Read more
This piece is part of EVN Report's new program "Readers' Forum: Strengthening and Promoting Civic Journalism." 
This project is funded by the UK Government's Conflict, Stability and Security Fund.
The opinions expressed are those of the author and do not necessarily reflect the official position of the UK Government.