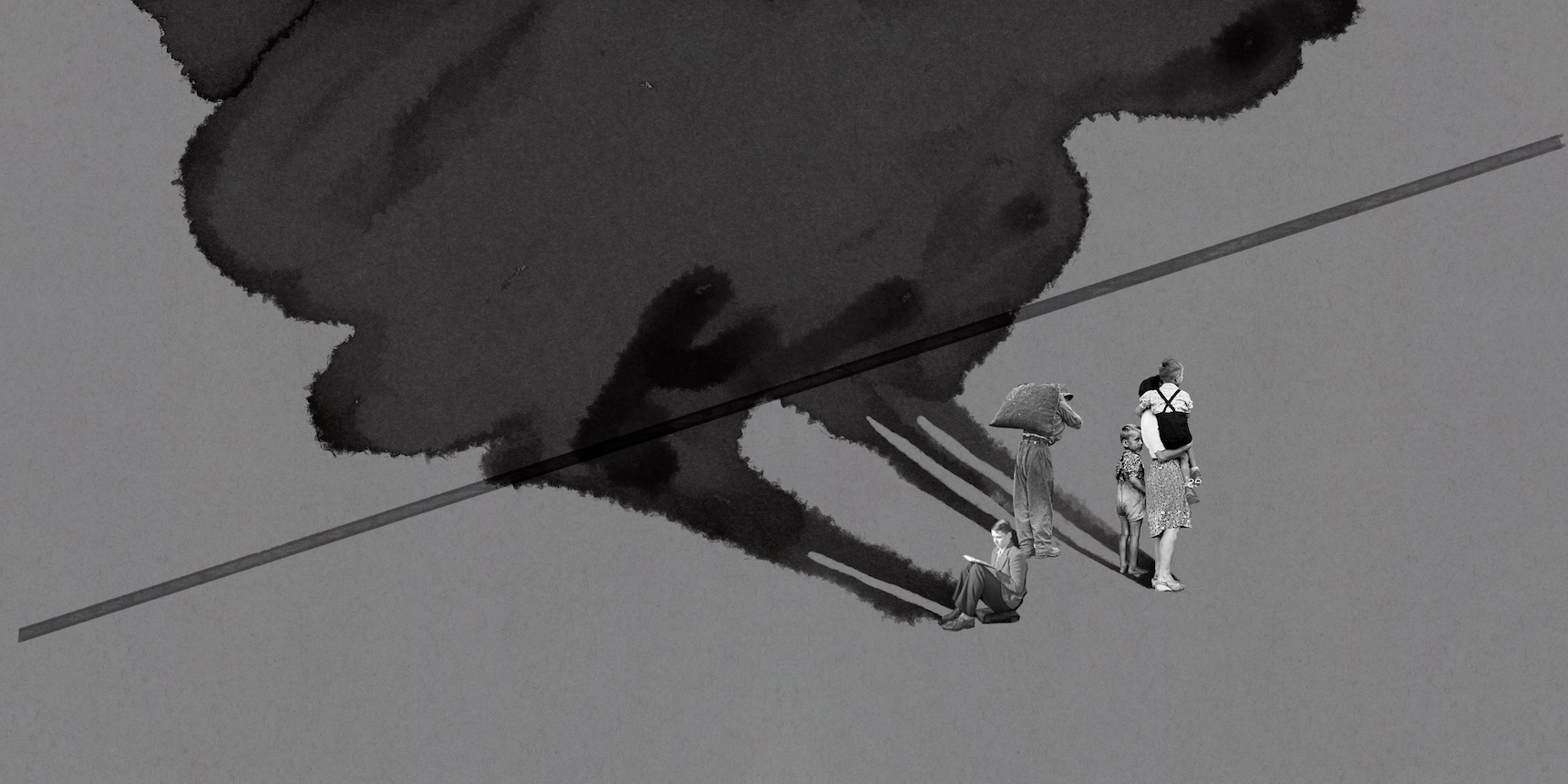 Stepanakert has become crowded, not because there are more people, but rather due to the absence of fuel, there are no cars. The crowds are walking but are not crazed; they walk lost in thought, in uncertainty and confusion. Seemingly disconnected. 
There are sporadic queues in the city; there is nothing much to buy for there to be queues. People look at one another, at the empty shelves and at the employees of the empty shops with a silent empathy. People faint in long lines, pregnant women lose unborn children to malnutrition and stress, two children already dead because their mother had to leave them to go looking for food in a blockade, two men abducted from the Lachin Corridor. Scavenging for medicine for sick children, offering to exchange a cup of oil with a cup of sugar, stomach aches from eating the same thing day after day… a procession of tragic and sad tragic events that are today's reality in Artsakh can be endlessly described. 
Nothing in Artsakh is what it used to be. The Stepanakert market, once known as a feast of tastes and colors has now become a concentrated mosaic of all our misery. The only pleasant thing that happens at the market now, if there is electricity, are the women of Artsakh who occasionally make jengyalov bread. 
And for me the two most inconvenient times when the power is out are between 7-9 a.m., when you either have to be up before 7 a.m. or sleep in until 9 a.m. to have a cup of coffee, and 9-11 p.m., when reading becomes difficult, and you have to enjoy the exceptionally positive moments of the day by candlelight. It's a good thing my eyesight deteriorated a long time ago, there's not much left to spoil now.  But what is this compared to the crushing concerns of large families…
It was difficult to imagine a better future living in what is left of Artsakh following the November 9, 2020 ceasefire statement. Surrounded from all sides, with the only connection to mother Armenia being an uncertain, heavily charged, narrow road subject to the benevolence of strangers. 
Azerbaijan's goal is to once and for all swallow Artsakh. This is an axiomatic truth, for which each additional piece of evidence brings new pain, blood and tears to the people of Artsakh.
After the 2020 war, the people of Artsakh who returned or simply continued to live in Artsakh did not imagine their future as part of Azerbaijan. The impossibility of Armenians living in Azerbaijan does not need additional evidence.
And what have we, the people living in Artsakh, done in order not to be part of Azerbaijan and to anticipate and resist all possible moves by them towards that goal?
Was the blockade of Artsakh a surprise? No. The lifeline that connected Artsakh and Armenia was under the threat of being cut from the day Karvachar and Kashatagh were transferred to Azerbaijan. There is no shortage of incidents and tragic events on the road. Mardig Yeremyan's murder on the Shushi-Berdzor section of the road in 2021, the frequent threats to close the road, the blockade of the road for a few hours before December 12, the surrender of Berdzor, Sus and Aghavno, Azerbaijan's urgency to finish the construction of a new road.
What did we do in the period before the blockade to prepare for dignified resilience? Did we, to the extent possible, put in place alternative independent energy systems (to provide energy to strategic facilities, including schools and kindergartens, for example)? Did we stocked up on basic necessities and created a system to manage them in a reasonable and fair way to avoid panic? Did we establish recyclable (to the extent possible extent) production lines that are based on local raw materials? Let's consider my questions rhetorical.
At the beginning of the blockade, when it was still possible to bring some products to Artsakh, did we bring items of first necessity? Did the government oversee this as an issue of strategic importance? Let's consider this too to be a rhetorical question, as the bags of chips and the bottles of beer that appeared in the shops some months ago are my witness. 
Azerbaijan is our enemy. Azerbaijan's actions, as much as they are designed to oppress and to finally crush us, are as systemic as they are painful. To expect mercy and sympathy from the enemy would be, to put it mildly, illogical.
The people of Artsakh who want to live a dignified life on their land are battling their own self-esteem every second of the day. The comparisons with the 1990s are frequent. There was again blockade and hunger, in addition to the shelling. From a humanitarian perspective, the situation in Artsakh today is (still) more tolerable. But in the 1990s there was a struggle and a goal. When you have the resistance and you have a goal, it is possible to tolerate much more suffering. Instead, today, Artsakh has uncertainty. People are not sure what it is that they are enduring for. Does the government have a road map to lead us forward? Are there contingency plans? Or are we enduring for as long as we shall endure? Is it possible to speak honestly to people without emotions, toasts and irritating calls to be strong, endlessly strong? After experiencing the bitterness of the evening of November 9, is it not reasonable to worry that one night another signature will determine the fate of hundreds of thousands of people? 
This is not just a humanitarian disaster. It is a calamity of uncertainty, lack of responsibility and honesty. The humanitarian disaster is only the direct consequence of all this. And the causes are more important than the effect.
A child standing in one of the queues, wearing a t-shirt from a past life which read, "Artsakh: Open Doors, Strong Gates" wants to yield his place to me. "You go ahead," I tell him and think to myself: the door is locked, the gates are breached… "You pass, darling." 

After months of gradually deepening the blockade and experimenting with various methods of coercion to force Armenians out of Nagorno-Karabakh, Azerbaijan seems to have found a slow-paced but high-impact weapon – deliberate starvation.
Read more

The persistence of the hate-induced discourses and practices in Azerbaijan before and especially after the 2020 Artsakh War is indicative of the structural role of hatred in the political order created by the Aliyev regime.
Read more

As Azerbaijan continues to tighten its noose around Artsakh, blocking all humanitarian assistance and aid from reaching the population, young people from Artsakh share pictures of their meals.
Read more