Women have been fighting for equality and pushing through boundaries imposed on them for more than a century. While many advances have been made thanks to the commitment and sacrifice of countless women and men, the battle to achieve full equity, diversity and inclusivity continues to require relentless effort.
The film industry is also constantly battling with these very issues; barriers to the advancement of women in all areas of the industry is pervasive. This is not specific to Hollywood, it is a global phenomenon that exists in Armenia also, where women in leadership positions in film is not common. According to the Centre for the Study of Women in Television and Film, in 2016, only seven per cent of the directors of the 250 highest-grossing American films were women.
However, small initiatives can create big impact or at least start to change the narrative. The KIN International Women's Film Festival has been running in Armenia for 14 years with the objective to promote women in the arts, create networks among women filmmakers globally and address issues of violence and equality.
Los Angeles-based Naré Mkrtchyan, Yerevan-based Seda Grigoryan, and Toronto-based Lara Arabian share their experiences and stories in film and entertainment, both on and off screen.
Naré Mkrtchyan
"I'm a filmmaker, not a historian," says filmmaker Naré Mkrtchyan. "I want you to feel."
Mkrtchyan has screened her latest documentary The Other Side of Home 25 times, across six countries, telling the story of a Turkish woman discovering her Armenian roots through her Armenian great-grandmother, a survivor of the Armenian Genocide. "I wanted to tell a human story and tell a story of the genocide through one person," says Mkrtchyan. "I wanted to find somebody who actually embodies the conflict."
This documentary is one of over 60 short films that comprise Mkrtchyan's portfolio.
Her first introduction to to the world of films started with her father who was a documentary filmmaker. In Soviet Armenia, her parents always taught her to break glass ceilings instead of fitting into the glass slipper. "I thought I should be doing what I want to do and I should be a director," says Mkrtchyan.
As she grew up in Yerevan and grew fonder of the craft, Mkrtchyan took her passion to Los Angeles when she got accepted to the University of Southern California's School of Cinematic Arts, one of the best film schools in America.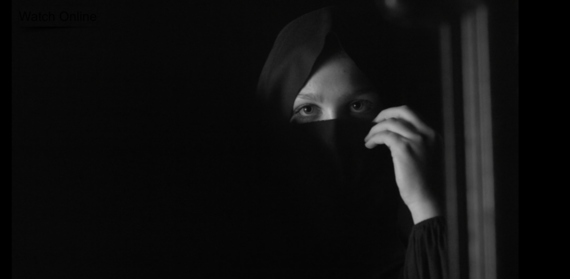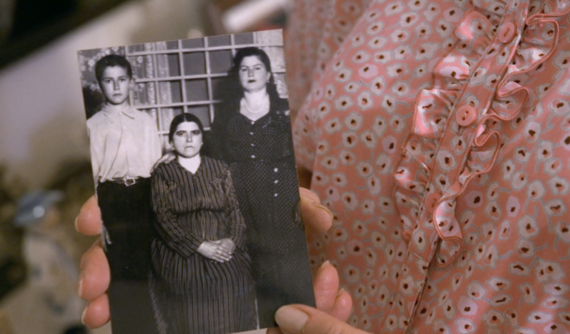 "Going to that film school helps you in a weird way because you already kind of have that stamp on you that you were selected for USC and received the best education," says Mkrtchyan.
From there, she started working with Oscar winning producer Robert N. Fried as an assistant, and eventually worked her way up to directing and producing.
"I think [geography] definitely impacted my success," says Mkrtchyan. "It is way more difficult for women filmmakers to succeed in Armenia."
It wasn't an easy path to success for Mkrtchyan however. There are rigid stereotypes women face within the film industry that aren't always obvious. "As a woman in the film industry, because of all the harassment we go through, because of the fact that I'm a young petite woman, it's sad that we need to choose even [our nail color] wisely," says Mkrtchyan. "Sometimes when I go to interview cinematographers, I literally have to change my red nails to a nude color because I want them to take me seriously."
But with her strong support system and childhood lessons from her parents, she learned not be afraid to break the stereotype of women in film.
Mkrtchyan says, "I don't want to be a good female film director, I want to be a good director."
Seda Grigoryan
Born and raised in Yerevan, media professional Seda Grigoryan knew early on that she wanted to be a filmmaker. "When I was 10, I was interviewed by a local TV station and with a serious face I said, 'When I grow up I want to be a filmmaker,'" she says and adds that being exposed to many artistic films from a young age is what shaped her desire to get into the field.
In her teenage years, Grigoryan made the decision to study media production in Yerevan. "My family has been very supportive because it is not really a feminine profession especially in Armenia," says Grigoryan. "I went to a film school where there were three girls and 10 guys in our class and everyone was like 'this is not your place.'" But that never stopped her from pursuing her passion.
After studying media production in the United States for a year, Grigoryan was invited by CivilNet TV in Yerevan to help lead and launch the online television program. As a production manager, she lead a team and was responsible for everything from filming, editing, to producing news stories.
One jarring experience with stereotypes was during the preparation of a live broadcast for the 100th anniversary of the Armenian Genocide in Yerevan. "I was talking to someone who was responsible for tuning streams in the presidential office and he asked, 'Is there a man at the office I can talk to?'" recounts Grigoryan. "I've never felt like I need to fight back or prove something or that I needed to be protected in a way, I just do my job and I am lucky to have people who support me."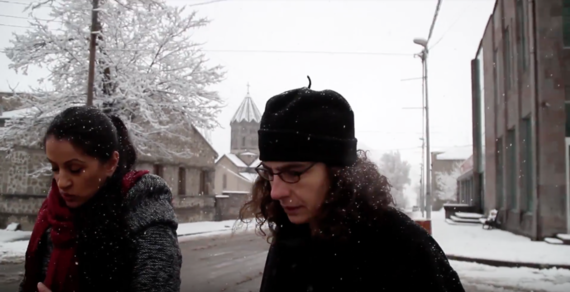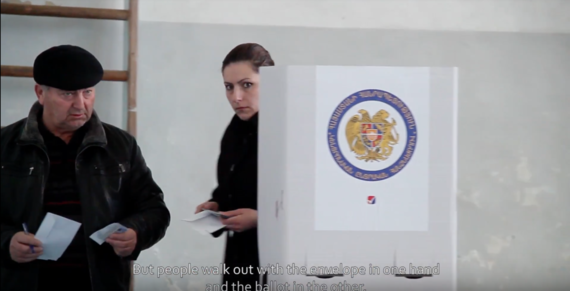 After six years at CivilNet, Grigoryan decided to move to London to earn a Masters degree in Film Production, describing her international experiences as a "breath of fresh air."
"London has a very new and old Armenian community. It helped me to realize what the issues are between the Armenians in Armenia and in the Diaspora and understanding one another and in the right way," says Grigoryan.
Earlier this year, Grigoryan had the opportunity to document a story about civic rights issues in Armenia which developed into a documentary called Way Back Home. The documentary followed the story of four Armenian celebrities – SOAD frontman Serj Tankian, filmmaker Atom Egoyan, filmmaker Eric Nazarian and actress Arsinee Khanjian who joined forces to observe the April 2, 2017 parliamentary elections in Armenia. The real impetus for the story began, however, after Arsinee Khanjian was detained by security forces during an armed takeover of a police station in Yerevan in July 2016 that led to severe political unrest in the country.
"I realized this was an opportunity I would never get again so I didn't want to take it for granted or to keep it just for myself," says Grigoryan. "I wanted to be able to document it and share this emotional journey with someone else too."
Way Back Home made its world premiere in Toronto last month at the Pomegranate Film Festival.
"I feel like [the film] is going to have some kind of a journey and hopefully it will take me to interesting places and meet interesting people," says Grigoryan. "Now that I am a freelance filmmaker, I enjoy working by myself and let the results speak for themselves."
Lara Arabian
"I'm a nerd about theatre and about acting and I really want to be immersed in that world," says Lara Arabian.
Arabian is an actress based in Toronto, practicing the craft for over 10 years. She studied at the University of Toronto Drama Program and now mostly performs in theatre but has also acted in films, TV series, and has taken on various off-screen roles like directing and writing.
Arabian's journey to success has always been to work hard, from endless hours training to seeking out people she really wanted to collaborate with. But her path didn't come without obstacles.
"My parents were worried but my mother was in denial, let's say, for a very long time," says Arabian. "When I was starting out, it was not common to be a woman and an actor, it was very frowned upon."
According to a recent report by Canada's Equity in Theatre, women make up for less than 35 percent in directing roles in the Canadian professional theatre industry. When it comes to playwriting, the Playwrights Guild of Canada survey in 2014 that 63 percent were written by men, 22 percent by women, and 15 percent by mixed gender partnerships.