Artist's Statement: 
I photographed Emma for two weeks. I photographed her in pastel colors, the same color palette as much of my work, but in her case it was more than telling of her situation – overlooked, pastel. Here, I present seven images for the seven-year battle of a whimsical woman, whose resolve to overturn an injustice has turned into a seven-year sit-in and counting…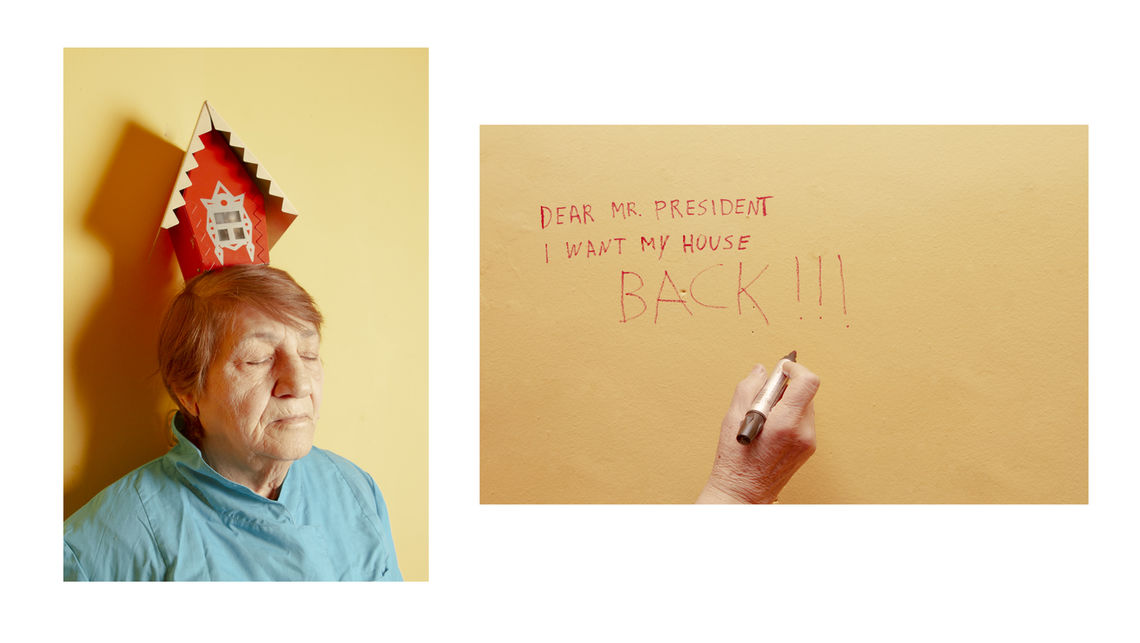 The small overpass above Marshal Baghramyan metro station that feels like a corridor for the passing winds has been home to Emma Sahakyan for seven years now. All she has in her modest corner is an old-fashioned couch covered with a piece of ragged brown clothe and a squeaky chair where she occasionally chats with the passers-by curious about her past.
"I am here to fight for justice," says the 80-year-old Emma, who lost her house in 2006. Emma was born and raised in Etchmiadzin where she worked as an elementary school teacher for many years. She claims that her family history dates back to the village of Kznut in Nakhijevan (nowadays Azerbaijan) and that she is related to Garegin Njdeh, the famous Armenian military strategist.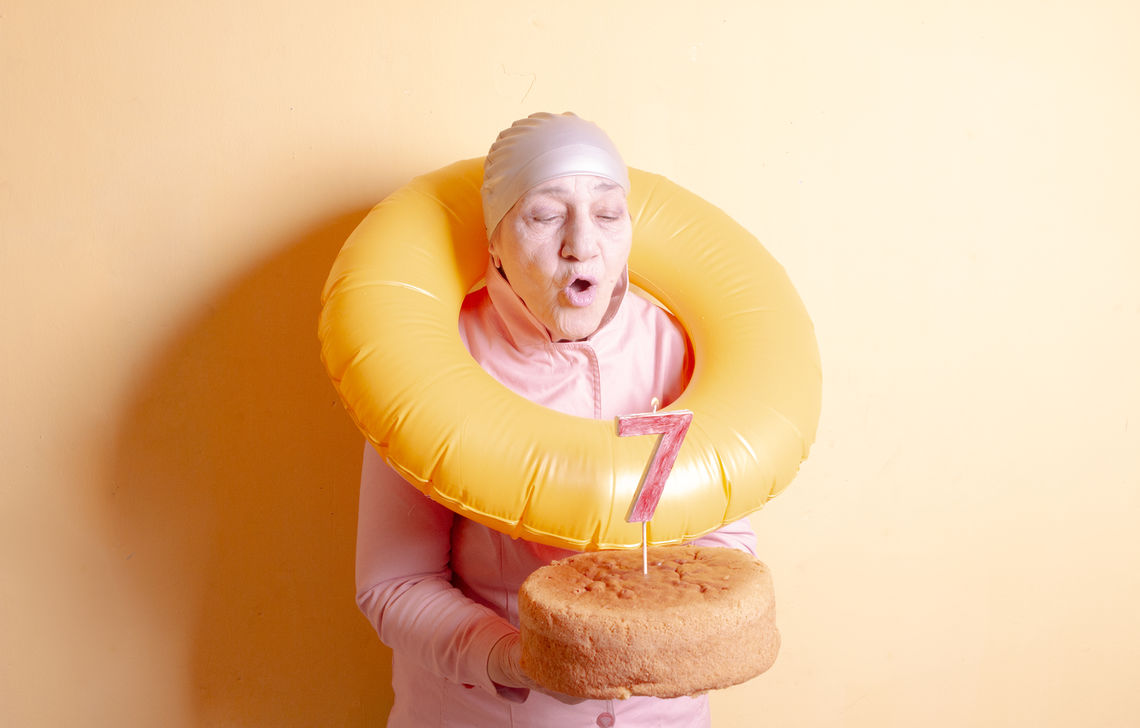 Emma was living in her apartment in the Masiv District of Yerevan when one of her three sisters became seriously ill and needed a caregiver. Willing to help her sister, Emma sold her apartment in Masiv in 1996 and moved in with her sister who lived on Orbeli Street. Emma was registered on the apartment and lived there for 14 years until 2006, when her niece, the daughter of her second sister illegally removed her name from the property deed and sold the apartment.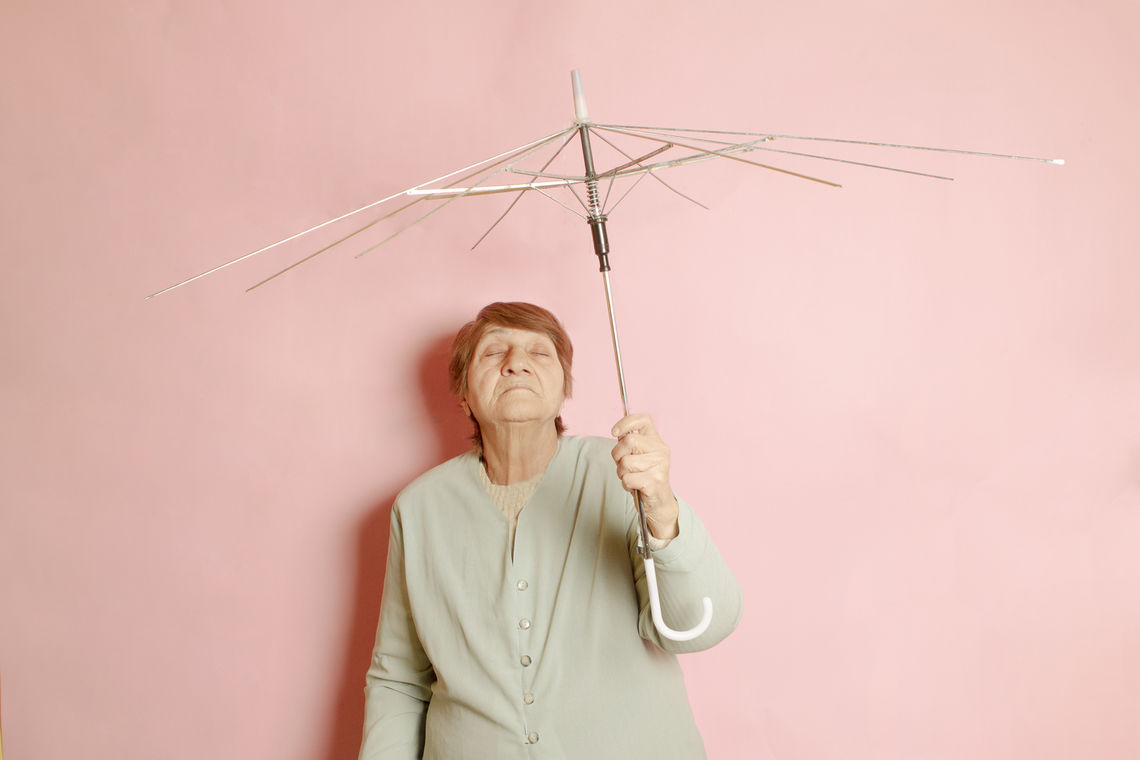 "I went back home after visiting a friend and found that the lock had been changed," she recalls. Emma immediately called the police yet was told they had no right to open the door. Confused and frustrated, Emma hurried to the police station where she found out her name had been removed from the property deed 15 days earlier. She took the case to the court, but without success.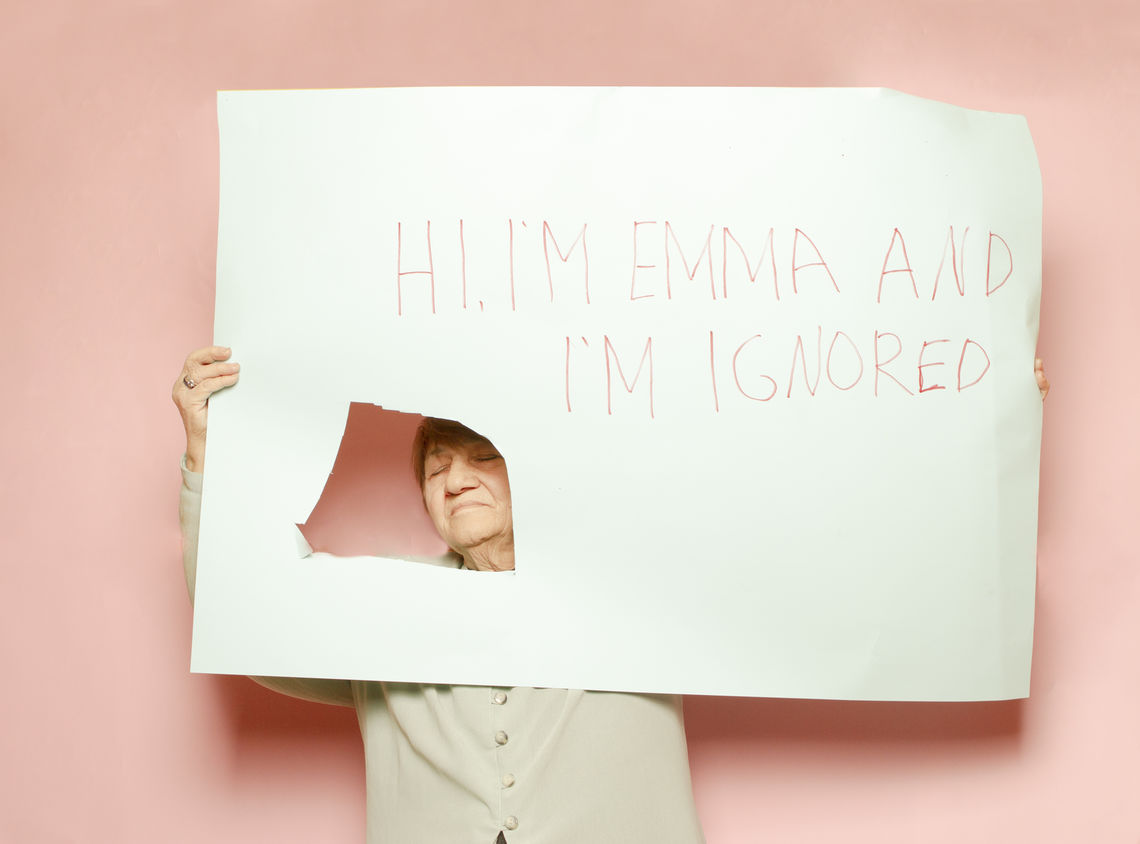 "My sister's daughter [whose name she didn't want to disclose] stole all the property that was worth $60,000, yet the investigator said no crime had been committed," says Emma, who claims her niece was having an affair with an influential government official who helped her go unpunished.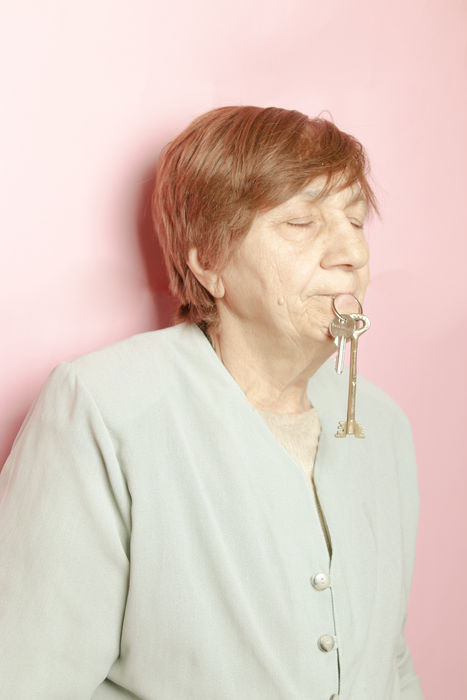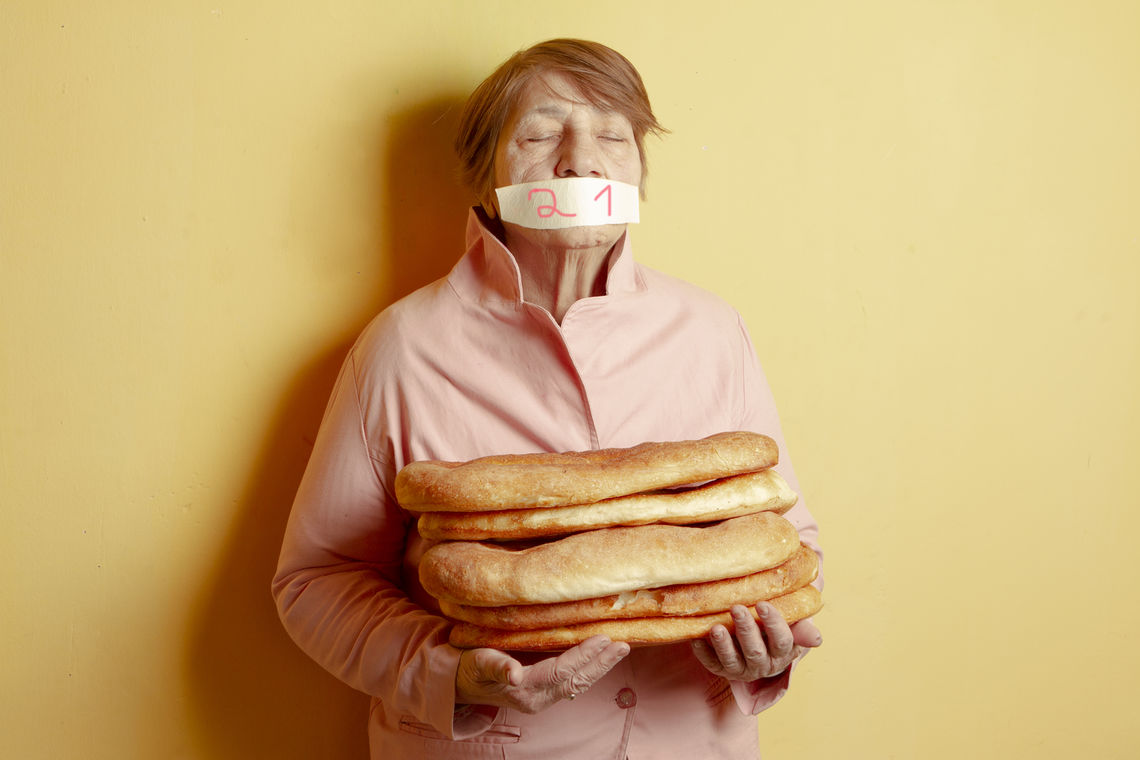 For three years Emma kept knocking on the court's doors, feeling abandoned, with her demands and concerns unanswered she decided to go on a hunger strike for 21 days, which, later on, turned into a sit-in protest that continues to this day in front of the President's office on Baghramyan 26. Emma says she has many friends who are willing to take her in, but she refuses to stop her protest. "I have started this sit-in and I must take it till the very end." She also has grandchildren who frequently visit her.
Her deteriorating health and lack of amenities aren't enough to sway Emma's decision. As she notes, she has always been involved in social and political movements starting from the 1988 Karabakh Movement to the rallies of 2008 and the Velvet Revolution of 2018. She seems proud of her relation to Njdeh and notes that the struggle for justice is in their blood.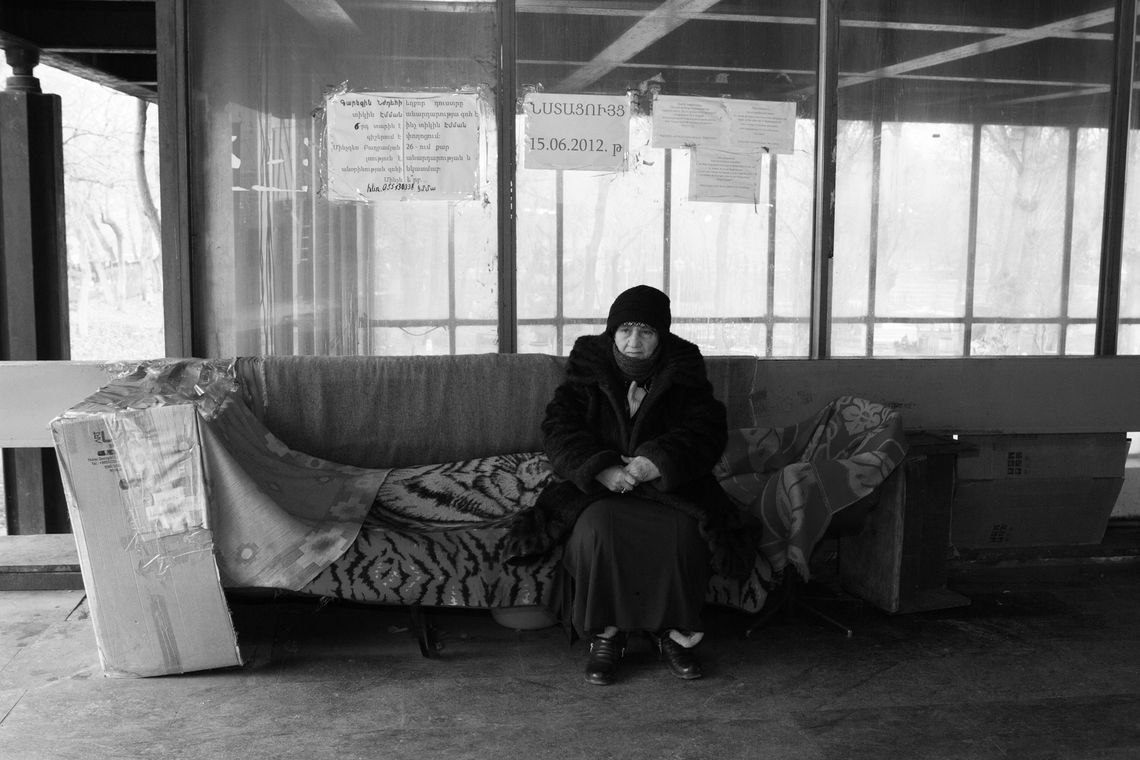 "Sometimes I am astonished by how long I've been here," she says. "Seven years. How did I manage to stay this long?" Today, Emma is encouraged by the recent political changes in the country and feels more hopeful than ever. With a bright smile on her face, she keeps raising her voice and demanding justice.