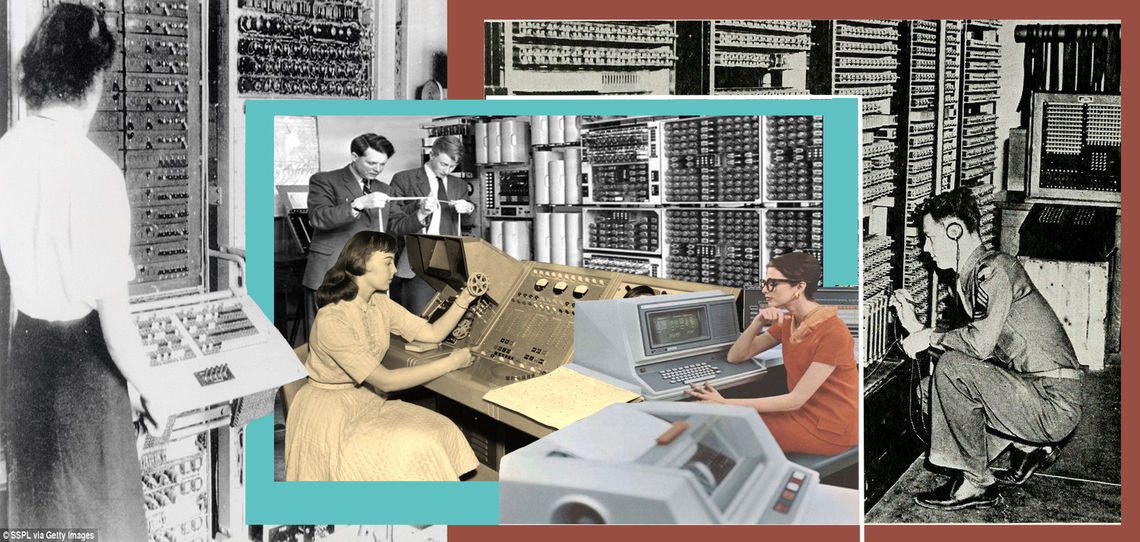 Fast food, fast results, fast growth, fast Internet, fast learning… Speed has become an essential part of our daily lives. We want to get things done easier, faster and better.
This constant need for more time, speed and productivity is the driving force for innovative technologies.
A case in point: no one wants to waste time standing in queues. Today, there are queue management systems that allows customers to book their place remotely and get their service without waiting in line. Apps developed in Armenia like Earlyone minimize customer waiting time, tracking and controlling the entire service process.
Scientists, engineers, and programmers all over the world have also been trying to solve computational problems faster and more effectively.  In order to do this, they're working on building quantum computers. Today, we are struck by the sheer size of computers used 20-30 years ago that would take up entire rooms. Similarly, in the future, people will be in awe by the quantum computers being built today. Hence, if you think that, for example, all types of bicycles have already been invented, you're mistaken. And if you think that these kinds of inventions only happen in developed countries, you're mistaken again.
Armenia is a perfect example.
Armenia's ICT (Information and Communication Technologies) sector has been steadily growing over the past decade. The Enterprise Incubator Foundation, a technology business incubator and IT development agency based in Yerevan, reports that the industry's total revenue, which consists of the software and services sector and the Internet service provider sector, reached 922.3 million USD in 2018, a 20.5 percent increase from 2017. The revenue generated in this sector represents 7.4 percent of Armenia's GDP (12.4 billion USD), according to the report. Major governmental changes, different local and international initiatives and collaborations have been contributing to the continuous growth of the ICT sector in the country. The establishment of a Ministry of High-Tech Industry in Armenia (formerly, the sector was regulated by the Ministry of Transport, Communication and Information Technologies) is a positive step forward in terms of improving efforts and resources in the industry.
SmartGate, a Silicon Valley pre-seed venture capital fund in its overview of the Armenian tech scene in 2018 states, "Today Armenia's tech is a hyper-growing industry with massive shift from outsourcing to product creation, a generation of mature engineers who have 5+ years of experience working on cutting edge projects in multinational tech corporations and Silicon Valley startups, and rapidly growing demand for senior talent in engineering and tech business development, which cannot be met in the short to mid-term internally or through local educational institutions."
In June 2018, Armenia's Prime Minister Nikol Pashinyan, mentioned that there is a demand for over 4000 IT specialists in Armenia. This means that there is a critical need to make improvements and changes in the education and science sectors. Unfortunately, specialists in the field are leaving the country to find career-enhancing job opportunities they can't always find in Armenia. Nevertheless, several local universities and organizations are taking initiatives to support growing tech talent and scientific research such as the American University of Armenia's BS in Data Science program, Yerevan State University's Applied Statistics and Data Science Masters Program, as well as machine learning and other related trainings, research and grants offered by ISTC (Innovative Solutions and Technologies Center), the Armenian Code Academy, YerevaNN (machine learning research lab in Yerevan), Gate 42 (quantum computing research lab in Yerevan), etc. Major tech companies are also committing to this process with experience and knowledge sharing programs.
At this vital stage of ICT growth in Armenia, strategic focus in this sector is imperative. Educational programs in data science and machine learning mentioned above illustrate that there is an effort to ensure these two fields are being propelled forward. This is not just because they are leading technological trends in the world, but also because there is a real demand for these kinds of specialists in already existing businesses, startups, and research labs in Armenia.
Another strategic sector in need of large numbers of tech specialists is the military. The Minister of High-Tech Industry, Hakob Arshakyan, has put great emphasis on growing strategic military technology considering the vital military security issues the country has to tackle. Other important sectors include science itself. There is a need for field-specific research, studies, and inventions. People working on different technologies in their early developmental stages can have beneficial technological breakthroughs. An example of this is quantum computing which is in its early stages and requires a great amount of work by Armenian scientists.
This article will focus on three technological spheres: machine learning, military technologies, and quantum computing. These spheres have the power to make a vital impact on Armenian hi-tech industries and mark Armenia's place on the global tech map.
Machine Learning
According to Data Science Central, machine learning (ML) is an application/subset of Artificial Intelligence "focused on the ability of machines to receive a set of data and learn for themselves, changing algorithms as they learn more about the information they are processing" to solve problems without human interaction. Machine learning exploded over the past decade with its successful and diverse applications in business and science. Those applications include speech and voice recognition, natural-language generation (NGL), automated operational decision making processes for businesses, cyber defense and many more. There are several successful Armenian startups that apply these solutions. For example, Krisp is a desktop app that reduces background noise on calls. According to Davit Baghdasaryan, the CEO and co-founder of 2Hz, the umbrella company of Krisp, their solutions are revolutionary in audio technology. "In only two years our research team created a world-class technology that does not exist anywhere else. Our team has 12 specialists, the majority of which have PhDs in mathematics and physics," Baghdasaryan says.
"These photos are hanging on the walls of our research department to remind us what we're doing – rethinking the quality of audio in real-life communication," mentions Davit Baghdasaryan, CEO of 2Hz, the umbrella company of Krisp.
Krisp was recognized as the Audio & Video Product of the Year in 2018 by ProductHunt, a platform that represents the world's latest technologies. Recently, Krisp partnered with the Armenian telecom company Rostelecom as well as international companies such as Sitel Group  to help them make clearer calls with end customers.
Another startup powered by ML is SuperAnnotate AI, which provides accurate image segmentation and object selection for image annotation. It has its own patented algorithm that helps major companies like Google, Facebook and Uber save financial and human resources by automating manual work. With current technology, object selection mostly relies on a human workforce. They need to go through the edges of the image objects point-by-point, which is time consuming, costly and sensitive to errors. SuperAnnotate AI accelerates this process by 10-20 times with a one-click solution instead of point-by-point selection.
There are a number of other growing startups using ML that mark Armenia as a hub for machine learning in the region, such as Renderforest, an animated video, website and logo creator; Teamable, an employee referral platform or as many call it "the Tinder for hiring;" Chessify, an educational app that scans chess problems and visualizes the next steps, and many more. These startups are important not only because they use machine learning to provide business services, but also because they generate scientific value for the tech world.
Besides different business projects, there are other initiatives as well that highly contribute to the promotion and development of ML technologies in Armenia, such as YerevaNN. YerevaNN is a non-profit computer science and mathematics research lab that focuses on three fields of research: time series prediction on medical data, natural language processing with deep learning and development of Armenian treebanks.
There's also a community platform of machine learning specialists and enthusiasts called ML EVN, where they conduct research, share resources and knowledge, organize educational events, connect companies with educational centers, etc. According to ML EVN, Armenian IT companies demand more expansion in the ML industry which, unfortunately, the Armenian education and science sphere can't ensure. However, the skills gap can be filled with more continuous cooperation between different businesses and the education sector.
Quantum Computing
Quantum computing is believed to be the next breakthrough in technology. The IBM Q System One™, the world's first quantum computing system designed for scientific and commercial use, was unveiled less than a year ago. This comes to show how revolutionary this technology is. But what exactly is quantum computing? It's a new type of computing, which solves problems above a certain complexity that classical computers do not have the power to tackle. Quantum computers enable discoveries in a number of spheres, from healthcare to environmental systems "taking only days or hours to solve problems that would take billions of years using today's computers."
It is said that the quantum capability of countries can define economic hegemony in the future as nuclear power did in the 20th century. This has created the so-called quantum race that involves the United States, China, Europe, and even the Middle East. It assumes that the sooner a country joins the race, the more it will benefit not only technologically or economically, but also politically.
Armenia is taking its first steps in quantum computing with initiatives from several physics and computer science specialists. Gate42, a newly formed scientific research group comprised of Armenia-based physicists, computer scientists, and developers, is considered the oasis of quantum research in Armenia. Their work revolves around three goals: conducting scientific research, creating and developing an educational base, as well as raising awareness among the tech talent with respective specialization to grow a potential career in quantum computing. The latter is not yet applied to higher institutions, but the team is moving forward with prospective achievements in this regard.
Gate42's team includes 12 members (researchers, advisors and a board of trustees), who are PhD candidates and scientists from Armenian and foreign universities. Hrant Gharibyan a Ph.D. is a scholar from Stanford University and a member of the Quantum AI team at Google and serves as an advisor to Gate42, sharing his experience, knowledge and scholarly work with the team in Armenia. Another advisor, Vazgen Hakobjanyan, is the co-founder of smartgate.vc and works on the strategic development of the research group with director Hakob Avetisyan. Avetisyan says that the quantum community in Armenia is still small and modest lacking talent, research labs, educational programs, funds, etc. Nevertheless, even with limited resources, the team has been able to achieve some success, including securing a grant from unitary.fund, a grant program focusing on open source quantum computing, for their project on "Open source library for quantum error mitigation: techniques for compiling programs to be more robust to processor noise," development of a prototype of a quantum chat, participating in the Rigetti Hackathon, where they experimented on quantum supremacy, and many more.
The team believes that there is promising potential and that Gate42 will do its best to mark Armenia's place on the global tech map with quantum computing and successful scientific projects.
Defense and Cybersecurity 
Countries that produce their own military weapons are more independent and powerful both politically and economically. As a country in an ongoing political conflict under the risk of war, Armenia must consider strengthening and institutionalizing its own military resources by not only importing but also producing them. Taking into account that the Artsakh conflict is also taking place in today's so-called information war, cybersecurity technologies should be at the forefront. This is a serious issue since, according to the National Cyber Security Index, Armenia's ranking is only 25.97.
"Sometimes, people think that it's only about weapons or military equipment. However, production of even a small piece can provide a number of jobs and significant turnover," says Hakob Arshakyan, Minister of High-Tech Industry. Arshakyan puts great emphasis on this industry in his development strategy for the IT sector in Armenia. Several enterprises, such as Astromaps, produce special equipment for helicopters and provide information to the Ministry of Defence for modernizing army technology. Recently, Armenia presented military products during the IDEX (International Defense Conference &  Exhibition) expo in UAE in February 2019. These included aerial, electro-optical and other military equipment. This means Armenia aims to not only produce military technology for its own consumption but for export as well.
According to Karen Vardanyan, CEO of the Union of Advanced Technologies and Enterprises (UATE) in Armenia, there's a need for IT specialists in the military. He suggests that students studying IT should have the option of serving in the army and simultaneously continue their studies while focusing 4-6 months of the year on research on important issues regarding the military. He also believes that the growing tech potential in the country, such as Armath Engineering Laboratories students, can later play a major role in vital technological solutions in the army. Armath is an educational program established by UATE in Armenia's public school system. It's had significant success in a short period of time and now has 270 laboratories with almost 7000 students in different schools in Armenia and Artsakh.
Different Armenian enterprises are working on information security as well. The ArmSec Foundation, for example, brings cybersecurity specialists together to tackle security issues in cooperation with the state.  Concerned about the frequency of annual data breaches and cyber attacks in Armenia, they offer their services and solutions for military and defense systems and other institutions that need data and communication security. After years of hard work and persistence, the foundation announced a cooperation with the Ministry of Defense to create a new and secure operating system called PN-Linux aimed at digital transformation and cybersecurity. The announcement was made at the ArmSec 2018 security conference by Samvel Martirosyan, who is the director of the foundation. This initiative will ensure Armenia is one step closer to e-governance and secure data storage, an issue the country has always struggled with.
Indeed, the Armenian tech industry should not only focus on the above three fields only. However, these three fields can have the most impact taking into account existing successful business projects, educational programs, and growing talent, or the prominent role they're playing on the global tech scene as technological breakthroughs, as well as the vital needs and problems of Armenia that they can take on.
Considering the fast changes that are natural to the IT sector, Armenia will definitely have a different picture at the end of the year with a more established start-up ecosystem, enlarged research labs, impactful inventions, and successful products.