Growing up with my younger brother, we would often make jokes about him serving in the military. Sometimes, he and my mother would even use this fact to persuade me to do something that I did not want to: "Come on, give him the candy, you'll regret it when he leaves home for the military service." This was one of the classic examples, which by the way, always worked. As the years went by, we began to realize that Arman's 18th birthday wasn't that distant. Soon, the passing of every day meant we were closer to the day he would change his civilian clothes for a military uniform and begin a new chapter in his life in the small town of Hadrut, Artsakh.
We weren't emotionally prepared for this new chapter, but the least prepared was Arman himself. Up until the very last day he was convinced that "military service was just a waste of time." Arman's negativity would often turn him into a different person – aggressive and intolerant. Twenty days after his departure, we headed to Hadrut for the official Oath Ceremony, where I found the sweet and loving brother I always admired.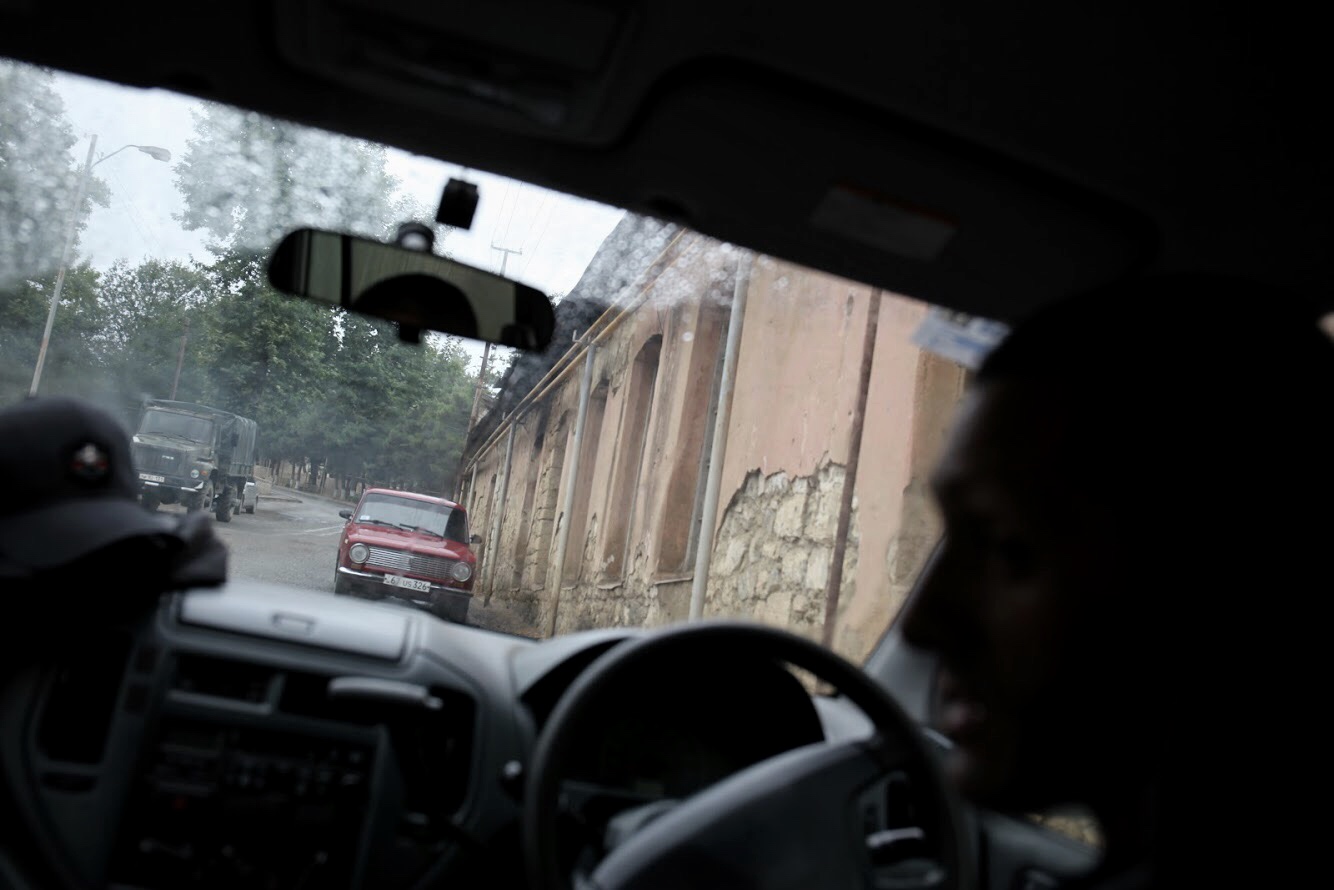 The ceremony was to start early in the morning. So we set off late at night. There was a long road ahead, and the closer we got, the farther Hadrut seemed, as if the road was being stretched by an invisible hand. With the heavy rain beating against the window, I turned on Tigran Hamasyan's "Kars," one of Arman's favorite pieces, and tried to picture him in Hadrut. I could only imagine how happy he'd be to see his family and friends after a short period of time that nevertheless seemed like an entire year. It was strange to be in the car realizing we were going to him, and not with him. My heart was singing at the thought that in the morning I would see him again, embrace him tightly and feel the warmth of his kind smile.
After traveling 350 km, we finally arrived in Hadrut. It was 7:40 a.m. I was half-asleep and felt as if I was dreaming. The air was different; it felt thick, almost touchable and green. The town was silent. All you could see were little brick buildings, some riddled with bullet holes and the color green; the green of the gigantic mountains that surrounded us, the green of military cars that were parked on almost every corner. I had the impression that all of Hadrut had been militarized.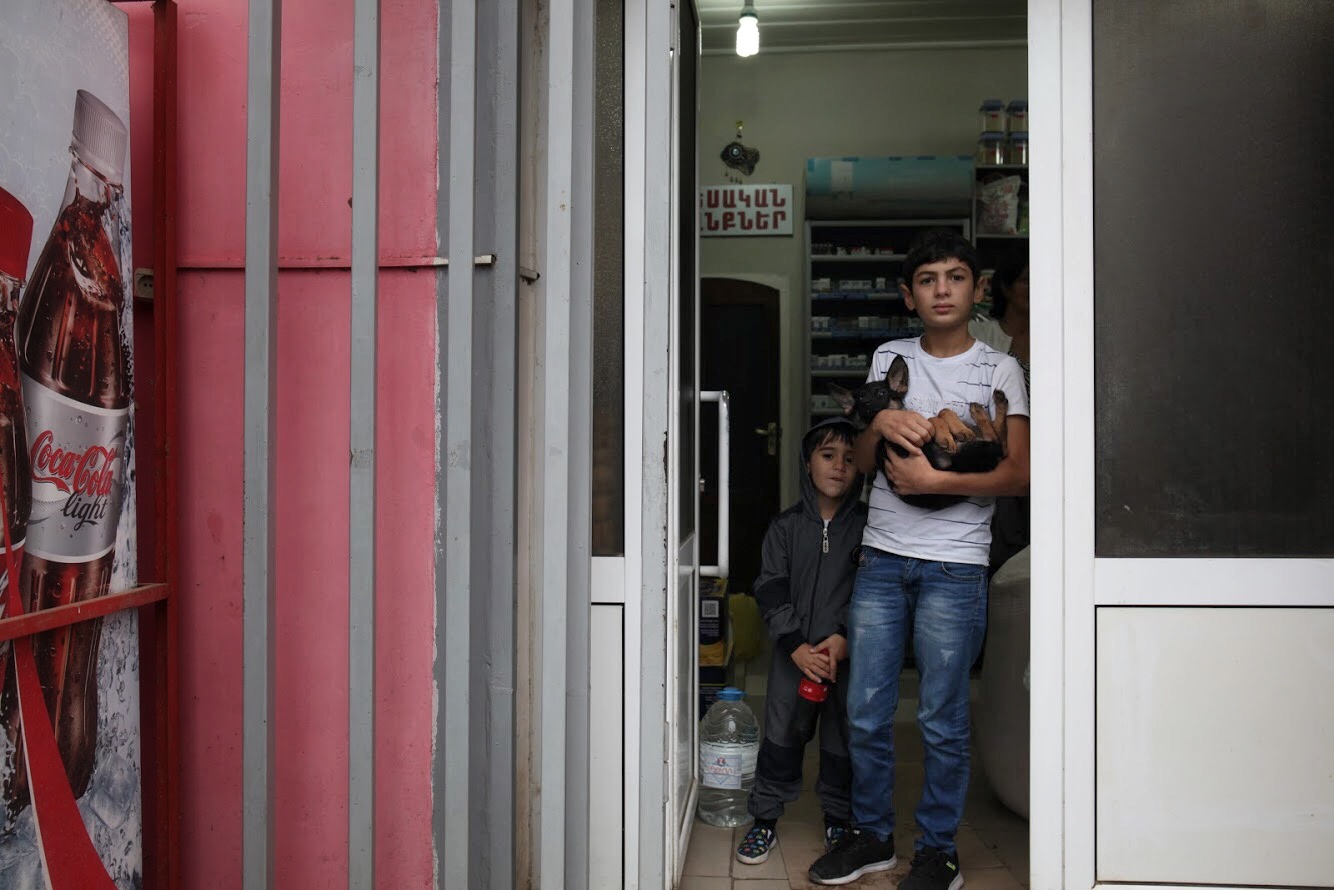 I was extremely impatient and whenever I saw a soldier I thought it was Arman. But we wouldn't see him for another hour. And while everyone was sleeping in the car, my uncle and I decided to go for a walk and stopped by a store. At the entrance, there were two little boys with a black puppy. I couldn't help but imagine them in military uniforms, especially after entering the store and seeing military uniforms for sale at a grocery store. I was staring at the strange combination of military boots and belts and bottles of sunflower oil when the boy with the black puppy shouted, "They are coming! They are coming!" Returning to reality, I quickly took my uncle by the hand and rushed out of the store.
The footsteps of the young recruits shook the narrow streets of Hadrut. Everybody else was running around with excitement. I had never seen so many eyes filled with longing. "Go and wake the others," I told my uncle and ran across the crowd of people to find Arman through my glasses that were covered in raindrops. There he was, standing in the first row with a rifle in his hand. Skinny cheeks, lightly sunburned. I felt something very uncanny. He kept staring here and there, trying hard to avoid looking directly at us. And when he failed for a second, his eyes met my mom's, and they turned red.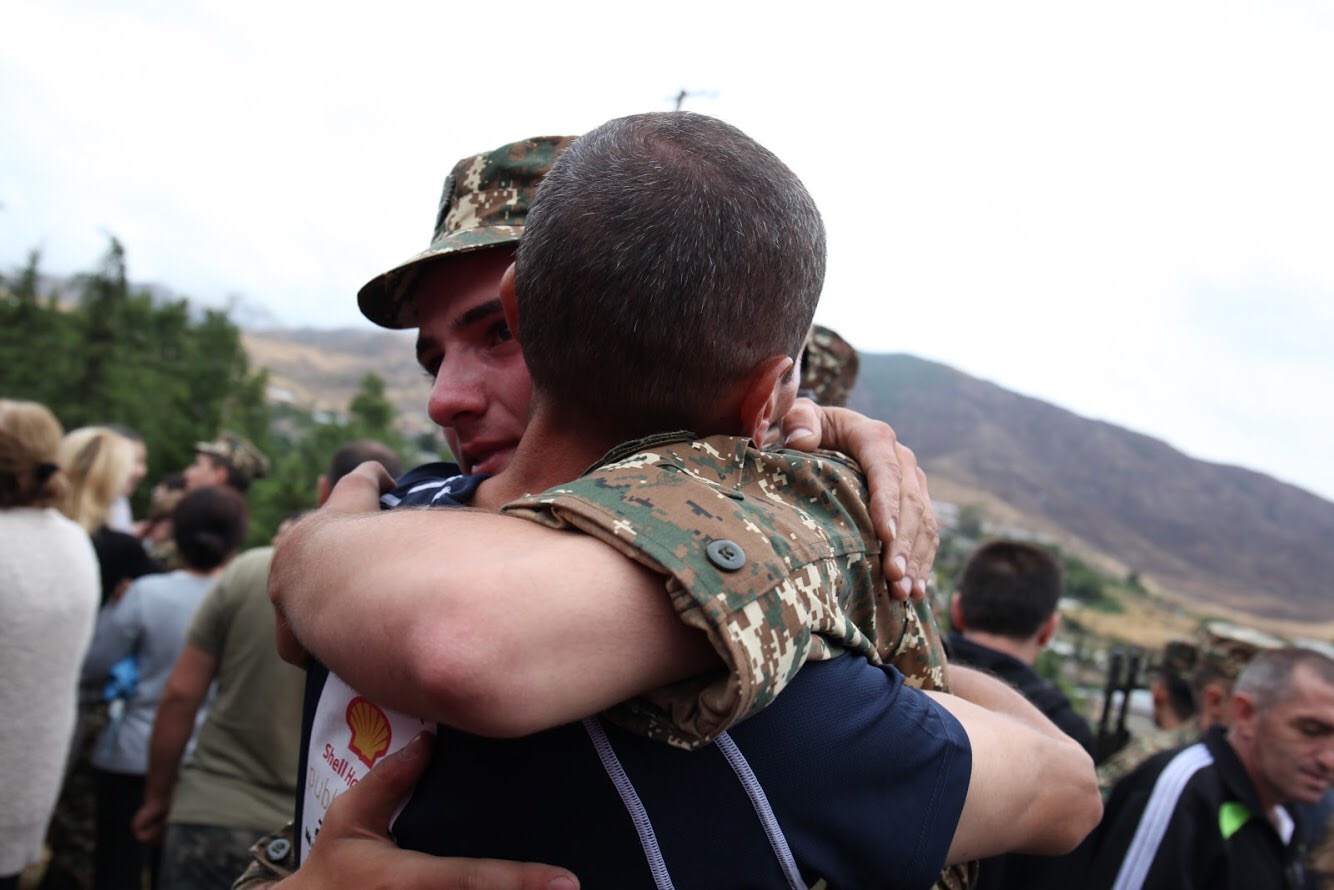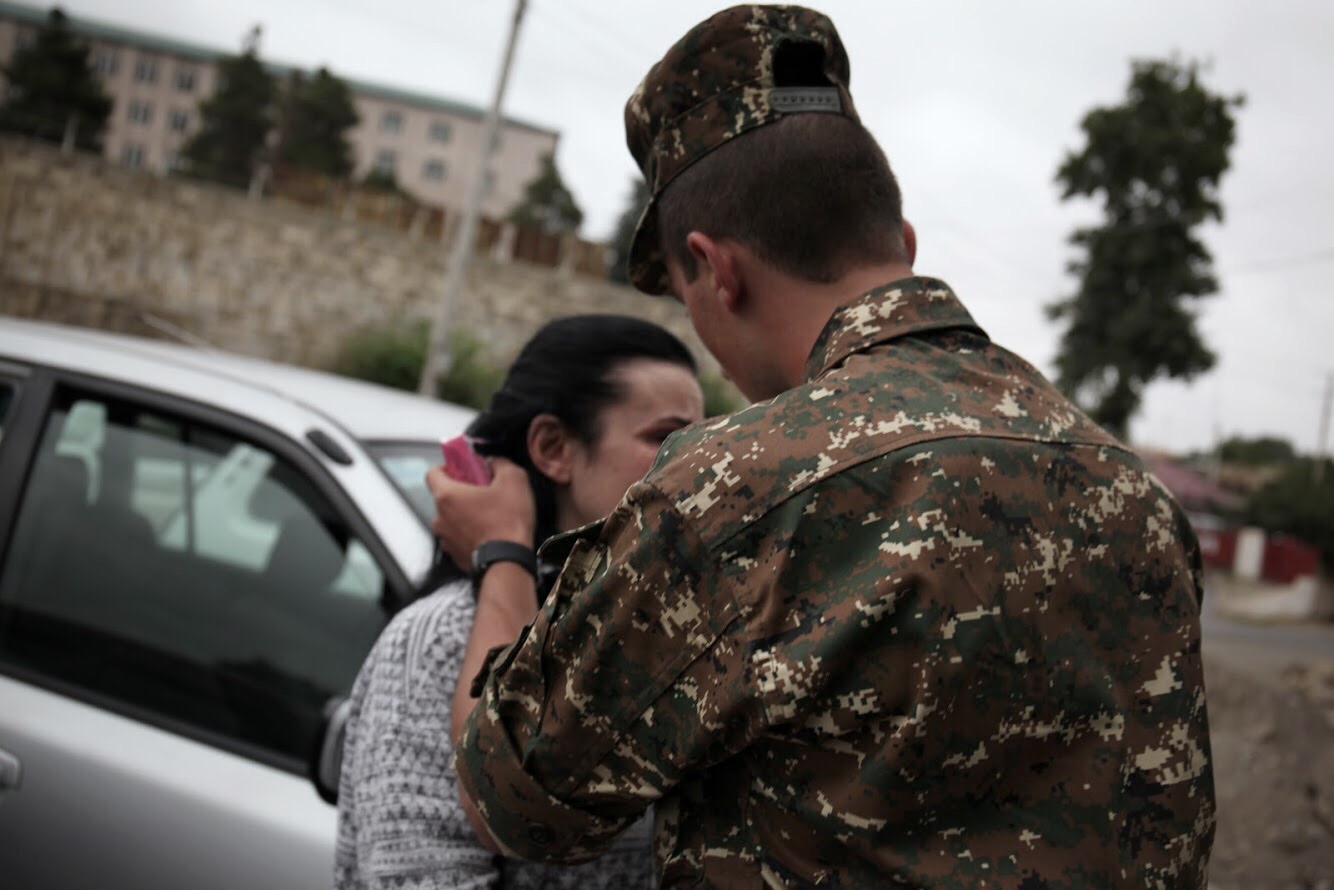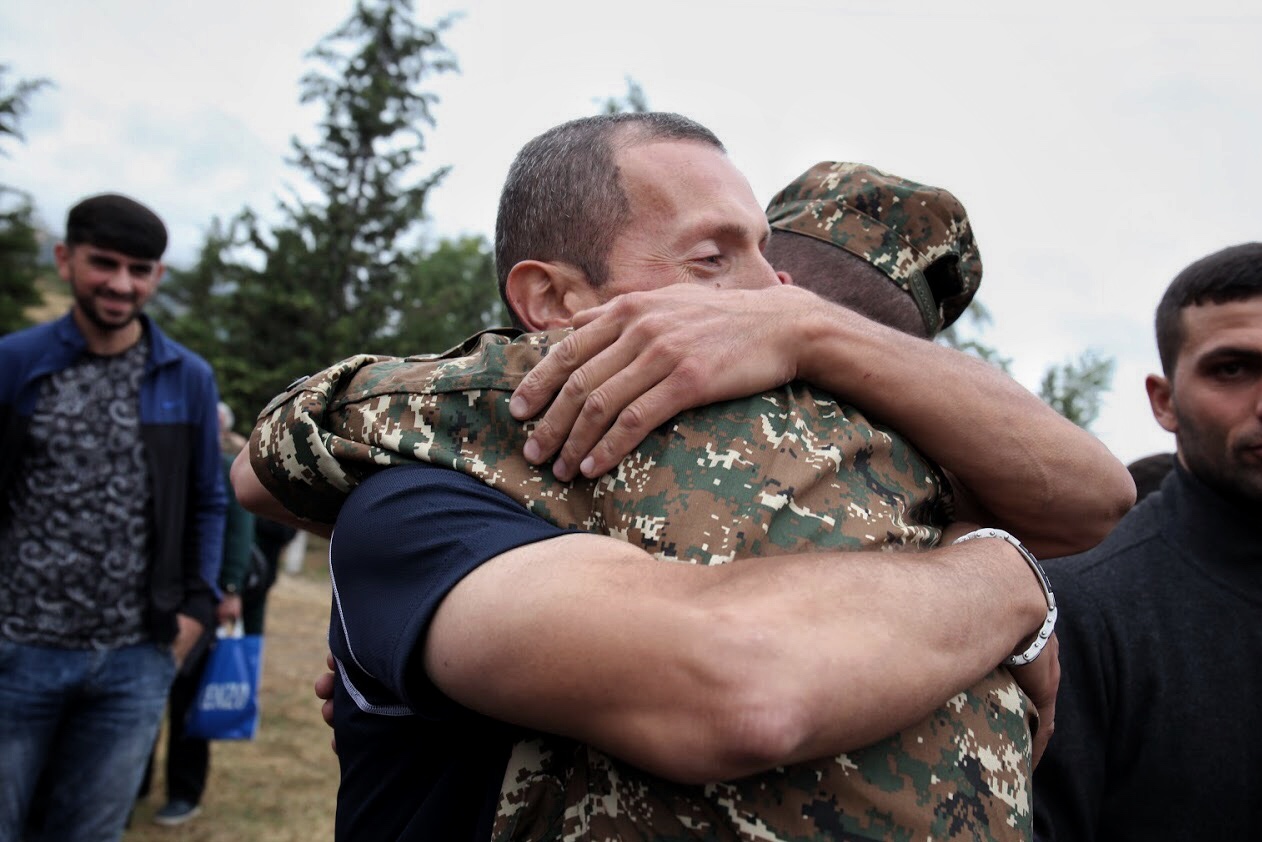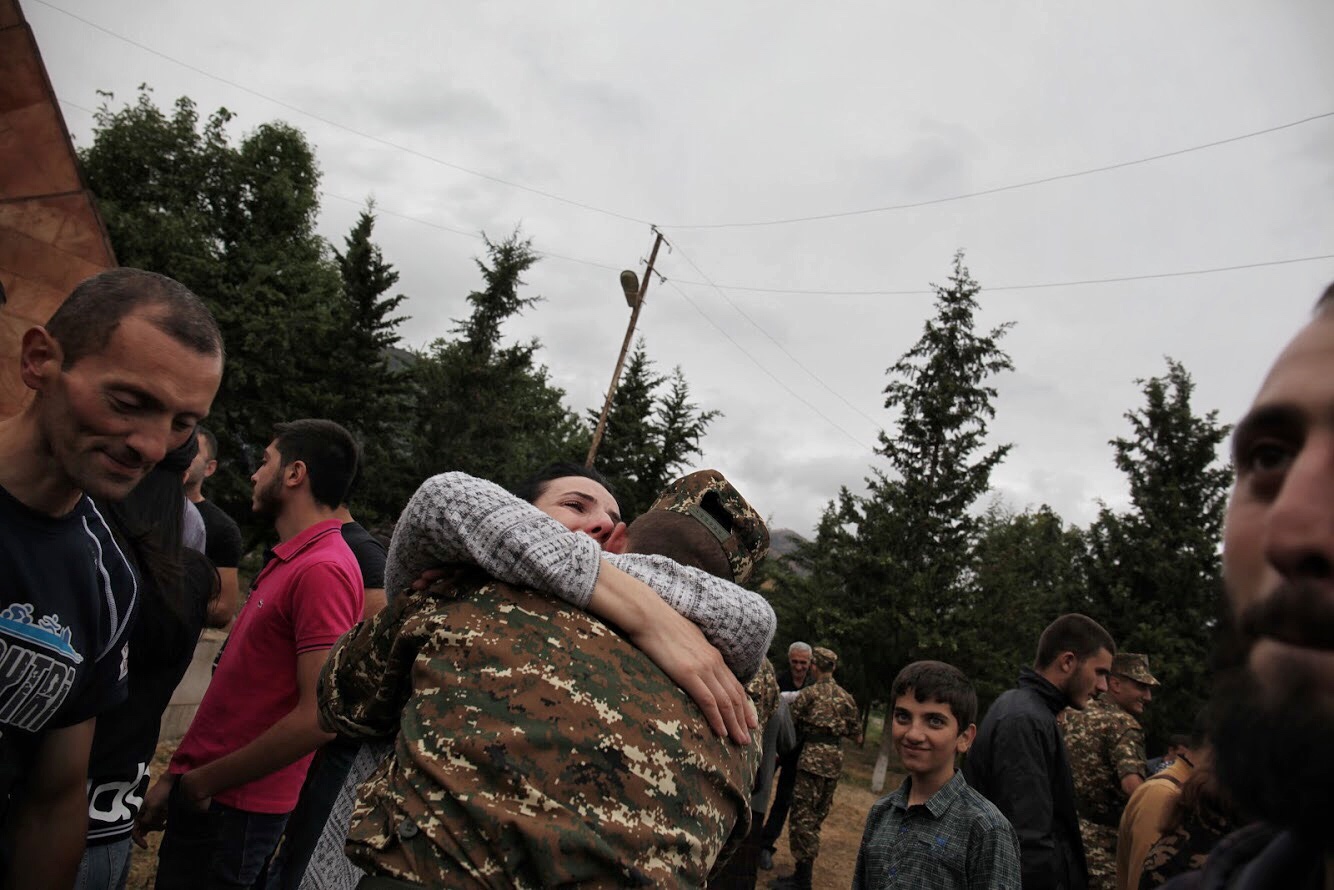 I've never worried about his physical preparedness. Serving in the army shouldn't be that difficult for someone who has been into sports since he was six. Early mornings and discipline shouldn't be too challenging for someone who would wake up at 5 a.m. every morning and never missed his morning run, even in the winter! What I did always worry about was the psychological challenge Arman would have to face. The tears in his eyes were there to prove my worries were right.
Once the Oath Ceremony was over, I ran toward Arman embracing him with all my strength. He finally let the tears roll down his face, and we were crying with the most joyous smiles on our faces. I felt paralyzed with happiness. To be beside him, hear his voice, and see our family united again; what else could I possibly need at that moment to be the happiest person on earth? I looked at him and realized how fundamentally I had missed his presence. How I missed listening to his favorite Tupac songs together, watching documentaries on Mike Tyson and Muhammad Ali, or when he'd kindly agree to listen to John Coltrane and Miles Davis even though he doesn't enjoy jazz that much. I even missed our little fights because they too had the power to unite us.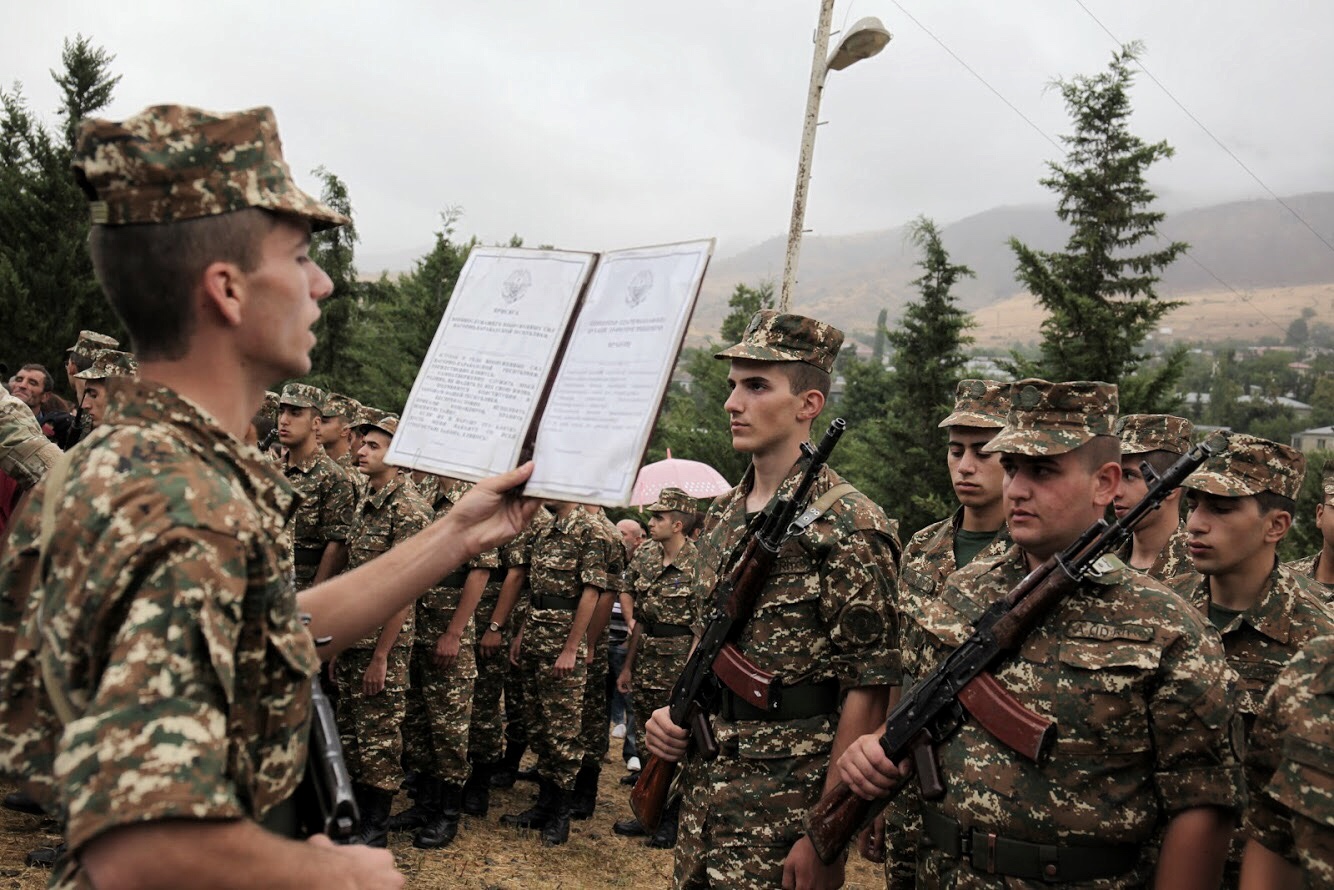 Overwhelming Arman with our never-ending questions, we walked to the car to go somewhere for a picnic. All the families, including mine, had brought tons of food with them as if it was the end of the world. Probably all parents think that soldiers never get enough food in the army. However, these young men didn't long for the delicious khorovats (barbecue). What they really missed and needed most was the presence of their families. I could see it in Arman's gestures, his smile, and his words. He didn't utter a single word of complaint about life in the army. Instead, he kept allaying our worries by telling us about his new friends, funny stories from the past weeks, and his small achievements, like when he scored 9 out of 11 in his first target practice.
It's interesting how much a person can transform in just a month. Arman had become quite appreciative, tolerant and patient. "I am so glad you are here," he kept repeating every fifteen minutes or so. He was extremely kind to all of us, especially my father, whereas in the past, his words would sound rather aggressive when he disagreed with him. Toward the evening, he handed us an eight-page long letter expressing all the things he didn't have a chance to tell us before and apologized for any mistakes he had ever made. "In the past few months, I have been very unjust toward you all. Maybe it was because I didn't quite realize what was going on in my head. I was confused and didn't want you to see me that way. I have taken all the love for granted. Please know that I love and miss you, and I appreciate everything you do for me."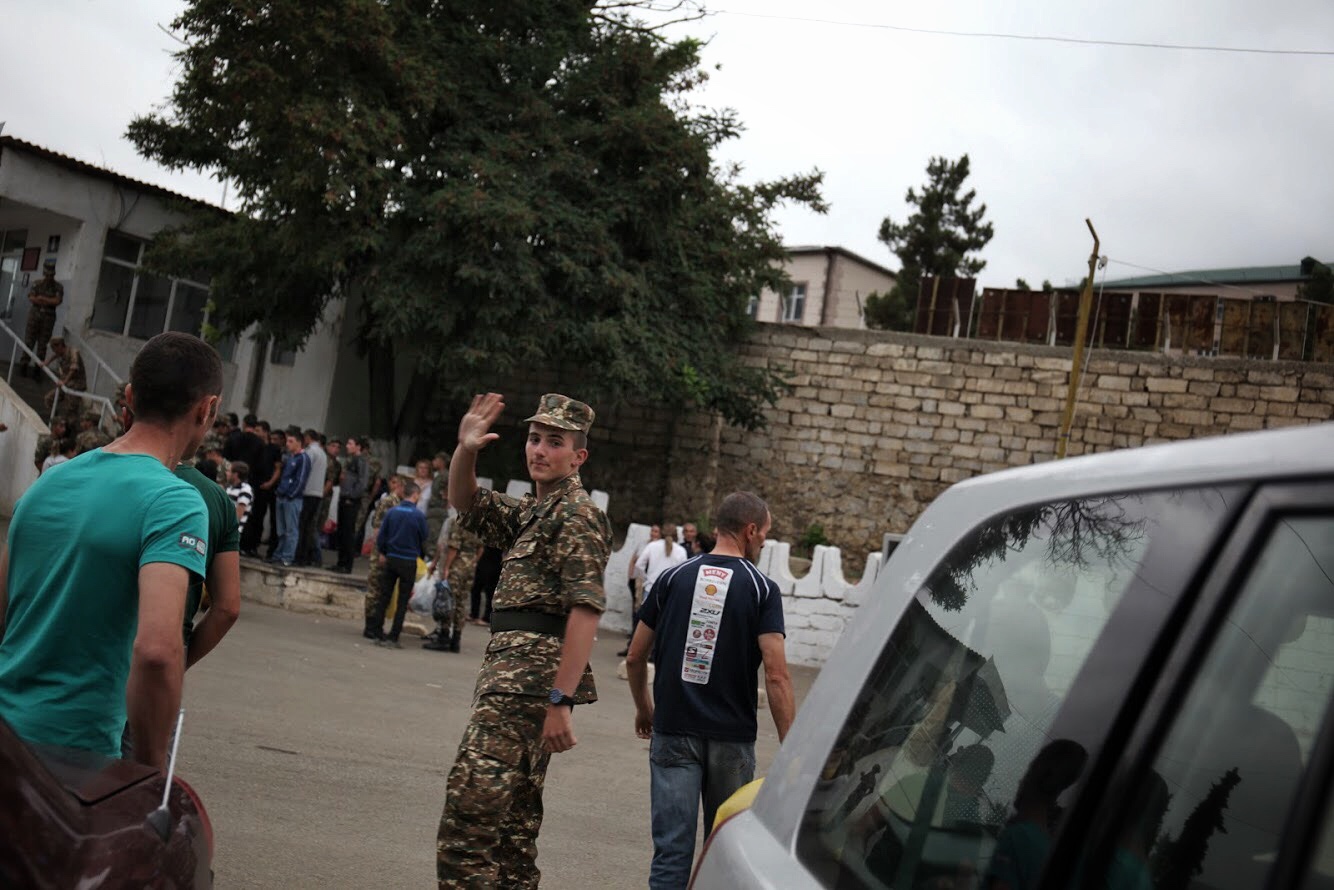 Seeing Arman motivated and willing to do well calmed all of us down. I knew he would have difficult days, many of them, but the positive change in his attitude would guide him in the right direction. And so, filled with hope, we said, "See you soon," because we both hate goodbyes!
———
Photos by Gayane Ghazaryan