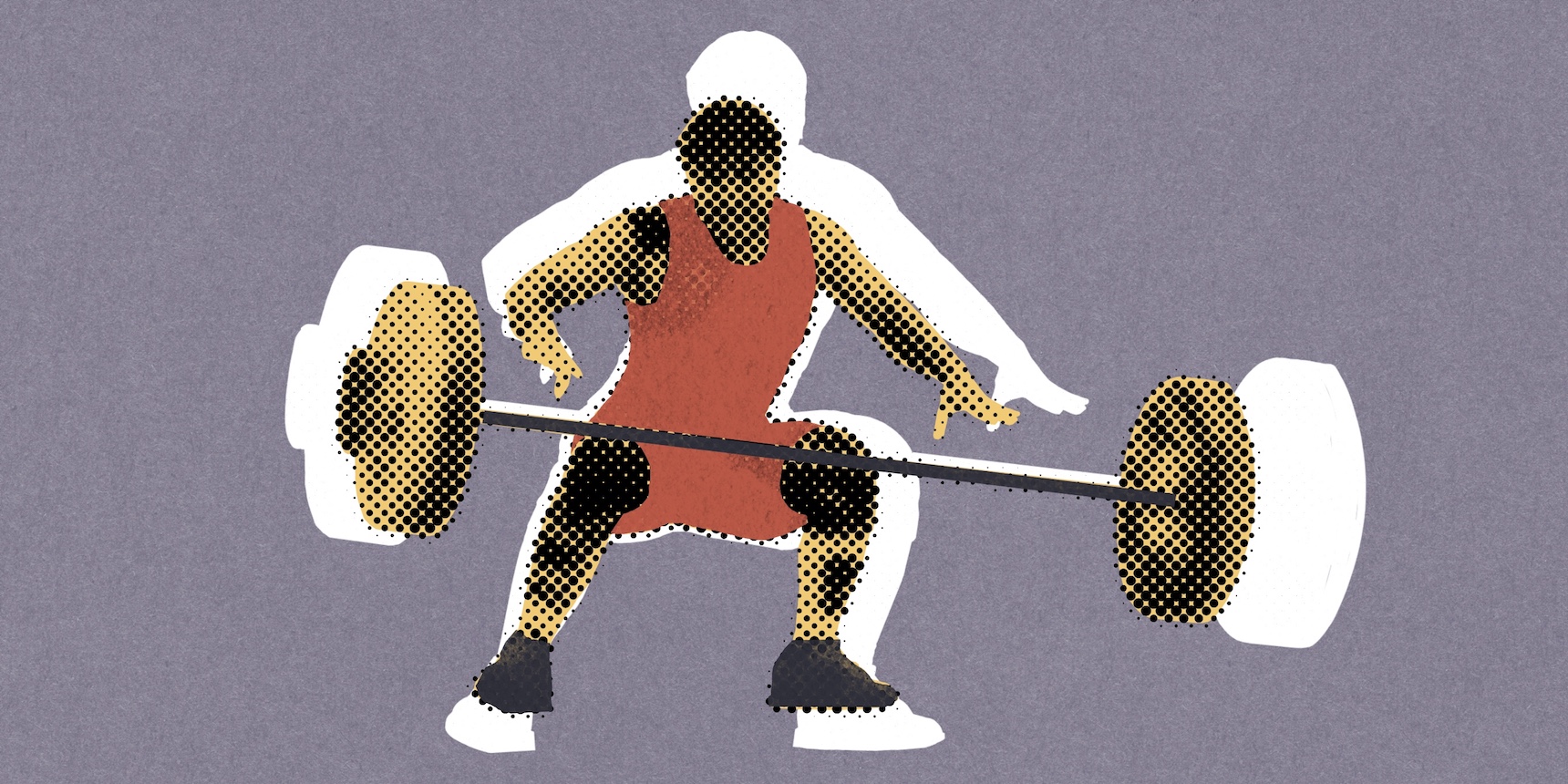 Yuri Vardanyan was the undisputed world weightlifting champion for seven years starting in the late 1970s. His notable sporting achievements and his Olympic win in 1980 served as the cornerstone of Armenia's international recognition and the growth of weightlifting within the country.
Vardanyan set 43 records, won 113 gold medals, and became synonymous with Armenian weightlifting. His fame spread throughout the world, bringing recognition not only to Armenia, which was then part of the Soviet Union, but also to his hometown of Leninakan (now Gyumri). Many boys were named after him, and new athletes were recruited to weightlifting teams, producing more champions. It is no coincidence that two of Armenia's three Olympic weightlifting champions, five of its eight world champions, and 11 of its 20 European champions hail from Gyumri.
Weightlifting, which dates back to ancient times, saw its first official competitions organized in the United States in the mid-19th century. It was featured as a separate sport in the program of the first modern Olympic Games in 1896. Although women began showing their strength in the sport around the end of the 1970s, they were not included in the Olympics until the 2000 games in Sydney.
Regulations for international weightlifting competitions are approved by the World Weightlifting Federation, which was founded in 1912. Scoring is based on the Snatch (lifting the barbell from the ground in one movement), the Clean and Jerk (raising the barbell in two movements: first to the shoulders, then above the head), and their combined totals. Each weightlifter is given three attempts for each stage. In the Olympics, the weightlifter with the highest combined weight lifted is declared the winner. In the World and European Weightlifting Championships, as well as other tournaments, the winners of each individual lift are also officially determined.
Weightlifting has been practiced in Armenia since 1927, when the weightlifting club began operating under the Soviet Armenian Republican Sports Committee. One year later, the first weightlifting championship was held in Yerevan. Armenian weightlifters began competing in Soviet Union championships from 1928 and in European competitions from 1947.
According to data from the Statistical Committee of Armenia, in 2021, Armenia had 220 weightlifting clubs, which employed 126 coaches and trainers, including five women, and a total of 1,704 athletes, of which 91 were women.
For comparison, in 2011, there were 262 weightlifting clubs operating in Armenia, which employed 140 coaches and trainers, 2,345 weightlifters, of whom only 38 were women.
Between 2002 and 2013, with the exception of 2007, over 2,000 athletes were trained in Armenia. However, since 2014, the number of athletes has been in decline and has not exceeded 2,000 since then.
However, weightlifting, along with wrestling and boxing, remains one of Armenia's main sports, and it provides people the joy of boasting homebred champions. Yerevan was selected to host the 2023 European Weightlifting Championship for several reasons, not just sporting ones, according to Araik Harutyunyan, Chief of Staff to Armenia's Prime Minister, and chair of the commission tasked with organizing the championship. He believes that it also highlights Armenia's status as a sports hub.
Samvel Gasparyan, a bronze medalist of the 2022 World Weightlifting Championships, was recognized as the best in Europe in the 109kg weight class for the second time during the championship held in Yerevan.
"I was competing at home and my sole objective was to win. Many of our compatriots watched and cheered us in the hall," says Gasparyan, adding that winning the title brought him immense joy and pride.
Gasparyan's maternal uncle, HarutyunYeghoyan, introduced him to weightlifting at the age of eight and became his personal trainer. 
"When I entered the training hall for the first time, I met famous weightlifters Tigran Martirosyan and Gevorg Davtyan, both European champions, the late coach Ashot Mkhitaryan, and many others," recalls Gasparyan. "I was extremely inspired." He says that there are many challenges in the sport, including frequent injuries –– he himself underwent two serious knee surgeries –– and facilities that are not always suitable for training champions. However, what matters most is having a strong will, which has always compelled him to advance.
The Other Side of the Medal 
Artur Karapetyan, the weightlifting coach at the sports facility named after world champion Yuri Sargsyan in the village of Geghakert, Armavir region, recalls his early years training at the facility. It was heated by wood and dung, smokey and chilly, lacked proper equipment, had a damaged floor, and the wind blew in through the windows. Although there have been substantial improvements, the sports school still requires renovations. Besides inadequate training facilities, Karapetyan says underpaid coaches is another major issue. The coach, who is based in Yerevan, commutes five days a week to Geghakert. He pays for his travel costs out of pocket with a 90,000 drams salary. 
"Since 2015, I received a monthly salary of 35,000 drams for about two years. Of course, when a coach produces high-performing athletes, the state increases the salary. However, before producing a champion, a coach does years of hard work, doesn't he?" Karapetyan is referring to the government decision to award lump payments to athletes and coaches for their outstanding athletic achievements.
Women have also played an important role in Armenia's recent weightlifting history. Some notable female weightlifters Hripsime Khurshudyan, who was the European Weightlifting Champion in 2007 and won the bronze medal at the 2012 Olympics, and Nazik Avdalyan, who was the European and World Champion in 2008 and 2009, respectively. Mel Daluzyan, before his gender transition, was the European Weightlifting Champion in 2007 and 2008.
When reflecting on her athletic accomplishments, Khurshudyan remembers her coach's confidence in her ability to become a world-class athlete, as well as her parents' initial skepticism.
"I stumbled upon this sport by accident. My sister was weightlifting before me, and one day I decided to go and watch their training," recalls Khurshudyan, now a European champion, Olympic bronze medalist, and holder of numerous titles. "Ashot Danielyan, who would later become my coach, assessed my abilities and told me that I can become an elite athlete. And so, I became the first professional female weightlifter in Armenia."
Khurshudyan admits that she prepares herself first before each competition.
"In competitions, I would talk to myself and convince myself to lift weights that I had never lifted during training. And I would win."
After winning a gold medal at the European Championships in 2016, Hripsime decided to retire from competition after competing in the Olympics. However, when a doping test revealed a banned substance during the 2008 Beijing Olympics, she realized that she still had something to prove and decided to stay in the sport. 
Six years later, in June 2022, Khurshudyan made a comeback and finished fifth in the 87kg category of the European Championship, with a result of 227kg (105kg+122kg). In the April 2023 European Championship held in Yerevan, Khurshudyan won the bronze medal with a result of 227kg (107kg+120kg), as well as winning small bronze medals in the snatch and clean and jerk categories.  
"I can't imagine my life without weightlifting. I can't imagine retiring from world class sports," says the athlete. She has been weightlifting since the age of 12 and emphasizes that she wants to leave behind an admirable legacy. "I started women's weightlifting in Armenia. Of course, it has been difficult, but I also understand that, as they say, everything eventually comes to an end."
Today, the well-known athlete begins her day with exercises, then drops off one of her sons at kindergarten and the other at school before heading to training. She typically trains for two hours a day, but if there are upcoming sporting events, she will often train twice a day.
Being a wife, mother, and athlete is difficult, but Khursudyan believes that with desire and will, success is achievable.
"When I participate in sporting events, my mother-in-law helps me. When I return home, I try to make up for lost time. I hope I'm succeeding," she says smiling. She adds that her family is her support system.
Khurshudyan is currently coaching and actively working on her weight training, and preparing for the World Weightlifting Championships in September. This competition will draw Olympic Games points.
Even for those who are uninterested in weightlifting and do not understand much about it, Armenian weightlifters have electrified the public with their numerous victories. While Armenia may be small in size and power, its national weightlifting team is one of the best and will achieve  more success in the future. Despite the challenges, Armenian weightlifters continue to inspire each other with their triumphs and record-breaking achievements, keeping the bar for Armenian weightlifting high.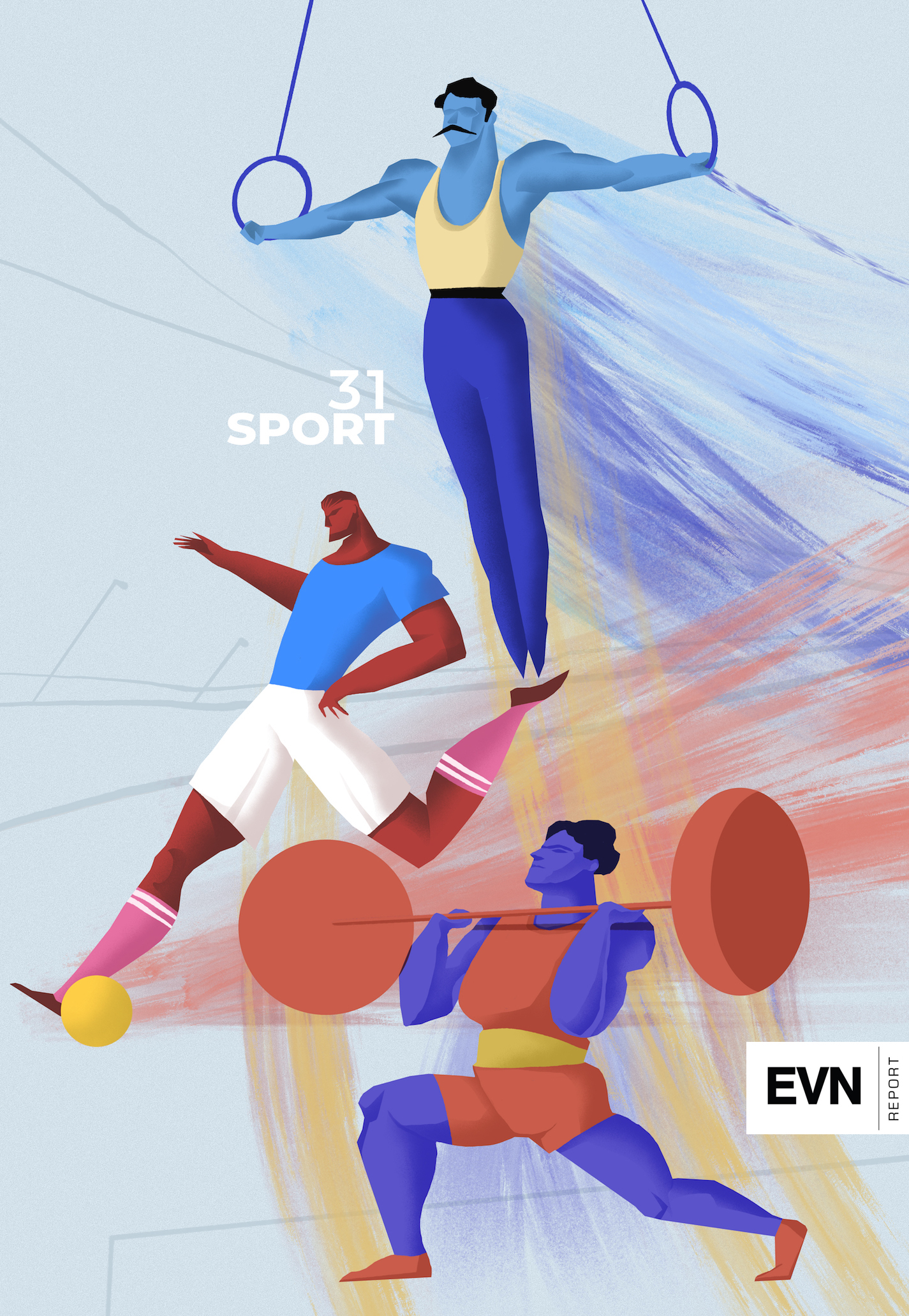 In this month's magazine issue entitled "Sports" we present articles covering the spectrum of different sports – from special schools preparing future athletes, to water polo and gymnastics, to the more traditional Armenian sports, such as football, weightlifting and wrestling.
While headlines in Armenia, Artsakh and the region are dominated by conflicts and despair, sports and sporting events provide respite and give people, young and old, a platform to come together and support their athletes and national teams. Sports also can lift people up in times of crises and become a source of healing. They provide young people with role models, encouraging them to lead more active and healthier lives.