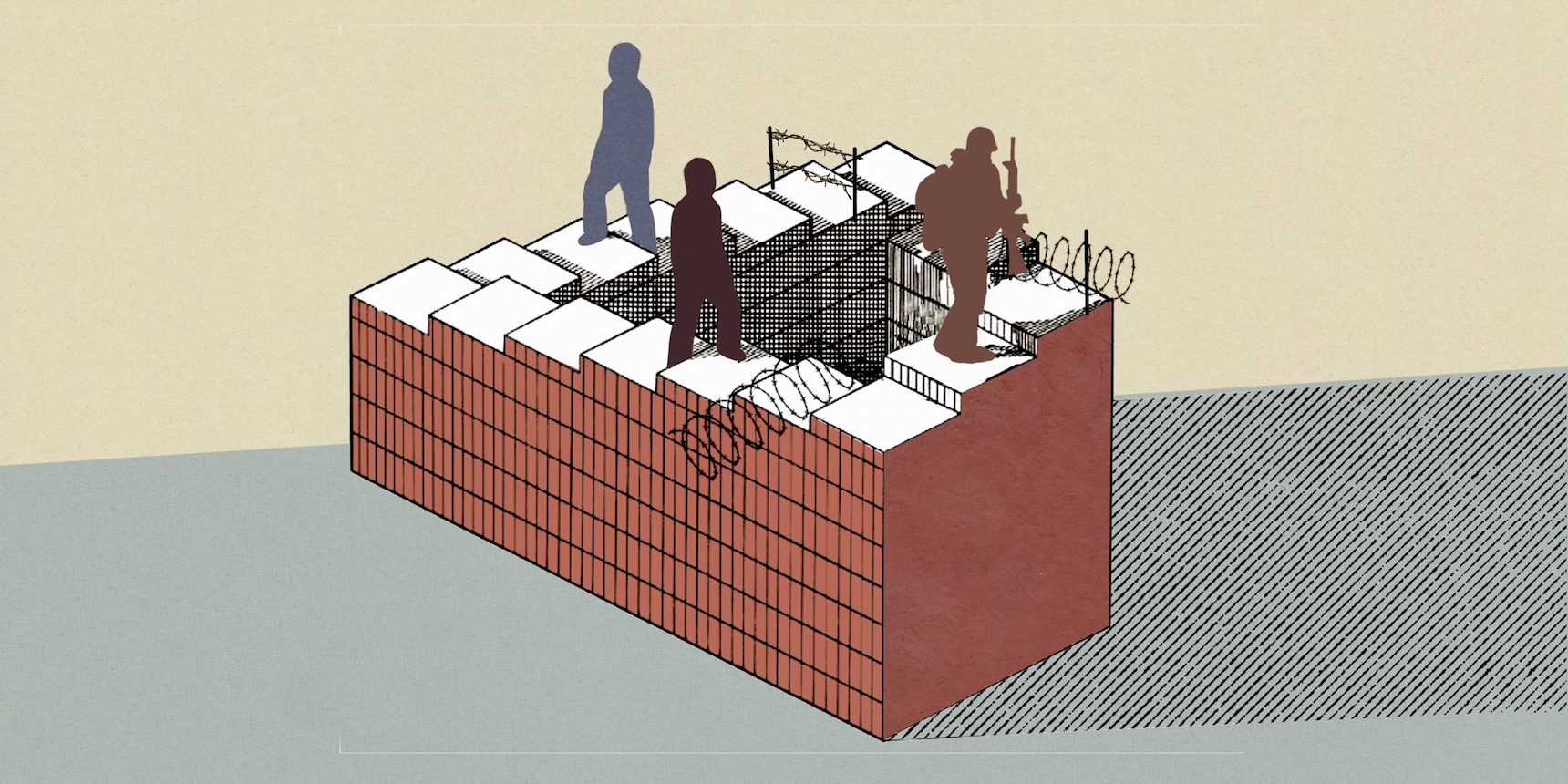 Two years ago, on September 27, Armenians in Artsakh (Nagorno-Karabakh) and Armenia woke up to news of war. Today, on September 27, Armenians in Armenia and Artsakh will go to bed anticipating a new war. 
The two decades-old status-quo, upholding a fragile stability in the South Caucasus, was shattered on the morning of September 27, 2020 when Azerbaijani Armed Forces launched a large-scale war against Artsakh. In the two years since, Armenia has been trying to negotiate with Azerbaijan in good faith in an attempt to establish peace and end its decades-long blockade and be reintegrated into the region, but Azerbaijan continues to relentlessly use threats and aggression to get what it wants. 
Armenians in Artsakh and the Republic of Armenia are living under the constant threat of war. Since the November 9, 2020 ceasefire, Azerbaijan's President Ilham Aliyev has consistently proven that he does not want stability and cooperation in the region, and he does not intend to leave Armenians in peace. The most recent evidence of this was the assault on Armenia's sovereign territory on September 13-14, 2022, which left Armenia with over 200 killed and missing, over 280 wounded and another 20 Armenian POWs in Azerbaijani captivity. The horrific mutilation of Armenian servicewomen and the circulation of photos of killed and mutilated Armenian soldiers on Azerbaijani social media networks are a stark reminder of the continued state-sponsored armenophobia and dehumanization of Armenians in Azerbaijan. 
At the time of publication, exactly two weeks have passed since Azerbaijan's recent aggression against Armenia, but the threat of war still looms over the country. The war that started on September 27, 2020 never ended. 
Azerbaijan's President Ilham Aliyev is trying to create the impression that he wants negotiations with Armenia and building peace, but at the same time he uses force to achieve his objectives. Despite the fact that Baku and Yerevan are engaged in talks on multiple vectors with the EU, Russia, as well as in U.S.-mediated negotiations, Aliyev is open about the fact that he has territorial claims on Armenia. 
Although the November 9 ceasefire statement recognizes Nagorno-Karabakh as an entity, as well as the line of contact between Azerbaijan and Artsakh and the Lachin corridor, Aliyev's actions following the end of the 2020 war prove that he is shirking his responsibilities under the trilateral agreement. 
Khtsaberd, December 2020: Azerbaijan Encroaches on Artsakh After the War
Over a month after the Russia-brokered ceasefire on November 9, 2020, Azerbaijan's Armed Forces entered the regions of Hin Tagher and Khtsaberd in Nagorno-Karabakh, capturing 64 Armenian servicemen and areas that were not supposed to fall under its control according to the ceasefire. The trilateral statement stipulated that areas where the Azerbaijani troops had reached by November 9 fell under Azerbaijan's control, but Hin Tagher and Khtsaberd were outside those areas. 
Regaining control over the seven regions surrounding Nagorno-Karabakh, including Shushi and Hadrut, which were not part of Azerbaijan, Baku started framing border disputes with Armenia as if they were on the same legal and conceptual level as Armenia's border with Artsakh. In December 2020, Azerbaijani Armed Forces advanced towards a 21 km stretch of Armenia's Goris-Kapan highway and put up signs that read "Welcome to Azerbaijan". Azerbaijan's narrative was that some sections of the road passed through its territory and it was establishing control over them.[1] 
Two months after the 2020 Artsakh War, Armenia and Azerbaijan started the process for implementing the November 9 trilateral statement. Three issues are on the agenda: the opening of regional communication links, the demarcation and delimitation of the Armenia-Azerbaijan border, and the signing of a peace treaty between the two countries. The last two points also entail recognizing each other's territorial integrity; while Armenia claims that Baku and Yerevan have recognized each other's territorial integrity in 1992 when they joined the Russia-led Commonwealth of Independent States, Baku denies this claim, demanding that Armenia recognize its territorial integrity including Artsakh. 
On January 11, 2021, Armenia's Prime Minister Nikol Pashinyan, Azerbaijan's President Ilham Aliyev and Russia's President Vladimir Putin held their first trilateral meeting after the war and signed another trilateral statement which focused on Article 9 of the November 9 statement––the opening of regional communications. The statement detailed the creation of a working group of the deputy prime ministers of the three countries, which would hold discussions on opening regional communication links. Although the group has held regular meetings over the last two years, no tangible results have been achieved. It has become apparent that by "opening of regional communications", Azerbaijan means forcing an extraterritorial corridor through Armenia linking mainland Azerbaijan with its exclave of Nakhichevan, without any Armenian jurisdiction over it. Armenian officials have announced time and again that such a corridor is not up for negotiation. 
Sev Lich, May 2021: Azerbaijan Occupies Armenian Territory to "Clarify Borders"
Amid ongoing talks on opening regional communication links, on May 12, 2021, Azerbaijani Armed Forces launched another incursion, advancing 3.5 kilometers into the sovereign territory of Armenia in Syunik region, near Sev Lich (Black Lake). The following day, on May 13, Azerbaijani forces once again attempted to advance their military positions into Armenia's territory in Gegharkunik region, near Vardenis and in Syunik, near Sisian, using the excuse of "clarifying" state borders. On May 21, Azerbaijani soldiers crossed the Armenian border near the village of Khoznavar, which is near Sev Lich. By that point, approximately 1000 Azerbaijani soldiers had crossed into Armenian territory.  
To resolve the spring escalation, Prime Minister Nikol Pashinyan advocated for the withdrawal of both Armenian and Azerbaijani armed forces from the border, and the deployment of security mechanisms by international actors as a precondition for beginning the process of  border demarcation and delimitation. But Azerbaijan's subsequent actions proved that it did not want any border security mechanisms. 
Throughout the summer of 2021, Azerbaijani Armed forces violated the ceasefire with both Armenia and Artsakh and made incursion attempts on Armenia's eastern and western borders. The situation escalated again in September, when on September 10 Azerbaijan installed police posts at several sections of the Goris-Kapan highway within Armenia's territories and started checking documents and demanding transit fees from Iranian truck drivers passing through its checkpoints. 
At that time, Pashinyan announced that in December 2020, Armenian Armed Forces had retreated to the border of Soviet Armenia to avoid another military escalation, adding that an agreement had been reached that Armenian vehicles would have free access to roads that went through Azerbaijan's control, even as the issue of foreign vehicles on that part of the road had not been discussed. Pashinyan also stated that Azerbaijan's actions were probably a response to Armenia's refusal to grant the so-called Zangezur corridor. 
Ishkhanasar, November 2021: Demarcating the Border Through Force 
On November 9, 2021, exactly one year after the 44-day war in Artsakh ended, Azerbaijani Armed Forces tried to advance near Sev Lich, but retreated after meeting resistance from Armenian military forces. At midnight the next day, Azerbaijani forces placed customs checkpoints on the 21 km stretch of the Goris-Kapan highway that ran through Azerbaijani-controlled territory; Armenia's authorities advised the public to use the alternative Tatev-Aghvani road. Following these events, Pashinyan announced that it was not possible to insist on no border controls over Armenian citizens and cargo, because in return Azerbaijan demanded a sovereign corridor linking Azerbaijan with its exclave Nakhichevan. 
Five days later, on November 15, Azerbaijan placed another checkpoint on the Kapan-Chakaten road, cutting off Kapan from six nearby villages (Chakaten, Srashen, Shikahogh, Tsav, Shishkert, and Nerkin Hand). In order to get to Kapan from Chakaten, residents now have to cross 130 km, while before it was only 36 km. 
Events escalated in a large-scale Azerbaijani offensive on Armenia's eastern border in the southern Syunik region on November 16, 2021. The attack lasted for nearly five hours and was eventually stopped through Russian mediation. 
After the offensive, Pashinyan announced that since May 2021, Azerbaijan had occupied 41 square km of Armenia's sovereign territory; Baku's excuse is claiming that the border between Armenia and Azerbaijan had not been demarcated and those territories belong to Azerbaijan. 
Commenting on Azerbaijan's use of force to initiate the border demarcation process during the the 77th session of the UN General Assembly on September 22, 2022, PM Pashinyan announced: "One of the excuses of Azerbaijan about the reasons they have done this [attacked Armenia in November 2021]- was that Armenia, according to them, refuses to form a border delimitation commission. Of course we didn't refuse to do that but only insisted that simultaneously a mechanism of border security should be established. In the end, according to our international partners' request, who argued that the border commission work itself will be a reliable factor for border security, we agreed to start the work."
Temporary "Peace": Negotiations Kick Off
After this offensive, when Russian President Vladimir Putin facilitated a meeting between Pashinyan and Aliyev on November 26, 2021, border skirmishes continued until relative peace was established on the Armenia-Azerbaijan border. With the third Moscow brokered statement, the sides agreed to implement demarcation and delimitation mechanisms by the end of the year. The sides also made progress on impeding humanitarian issues and opening regional communication routes was discussed in detail. 
Following that meeting, the President of the European Council Charles Michel arranged another trilateral meeting on December 15 in Brussels. According to the prime minister's official website, the implementation process of the trilateral statements of November 9 and January 11, as well as the agreements reached on November 26, were discussed. Taking concrete steps to reduce tensions in the region and steps aimed at carrying out demarcation and delimitation of the borderline, as well as building mutual trust between Armenia and Azerbaijan were also highlighted. 
In a statement following the meeting, Michel stressed that ensuring the appropriate distancing of forces is an essential element of incident prevention. He also emphasized the importance of restoring communications infrastructure between Armenia and Azerbaijan while fully respecting the sovereignty of all countries.
Before the trilateral meeting kicked off, Aliyev announced during a joint press conference with NATO Secretary General Jens Stoltenberg that if Armenia wants the Lachin corridor to remain without customs checkpoints then it should provide the same conditions for Azerbaijan on the so-called Zangezur corridor. He added that if Armenia refuses to give Azerbaijan free access to the Zangezur corridor then the latter will place customs checkpoints on the Lachin corridor. 
After the two trilateral meetings facilitated by Moscow and Brussels, another negotiation phase and relative peace were established, despite occasional ceasefire violations. It is difficult to tell how much Russia's attack on Ukraine on February 24, 2022 changed the course of events in the South Caucasus but its impact was felt immediately. 
Diplomacy Through Warfare
Besides using military force against Armenia's territory and the Armenian population of Artsakh to further its interests, Ilham Aliyev is also resorting to threats and psychological warfare. In February 2022, over the course of several days, Azerbaijani Armed Forces stationed near the Armenian settlements in Artsakh played threatening recordings on loudspeakers calling on Armenians to leave or they would resort to violence.
Following the threatening messages, the main gas pipeline from Armenia to Artsakh was "damaged" in yet unclarified circumstances on March 8, 2022, when Artsakh was experiencing unprecedented cold weather. Artsakh's Armenians were left without gas for over a week. The general assumption of the Armenian side is that Azerbaijan was behind the explosion of the gas pipeline. After repairing the pipeline and restoring the gas supply on March 18, Azerbaijani authorities installed a valve that will allow it to control the transfer of gas into Artsakh. Azerbaijan again cut off Artsakh's gas supply on March 21 and restored it one week later. 
On March 24, Azerbaijani Armed Forces attacked the village of Parukh in Artsakh where Russian peacekeepers were stationed. 
The March escalation in Artsakh was followed by a second trilateral meeting between Charles Michel, Nikol Pashinyan and Ilham Aliyev in Brussels on April 6. During the 4.5 hour meeting, the sides agreed to the establishment of a Joint Border Commission, tasked with delimiting the border between Armenia and Azerbaijan, and ensuring a stable security situation around the border. The Armenian and Azerbaijani leaders also agreed to instruct their foreign ministers to work on a future peace treaty, which would address all remaining issues. They also discussed the restoration of communications between Armenia and Azerbaijan in particular and in the South Caucasus more broadly. 
On May 22, Pashinyan and Aliyev met for their third meeting in Brussels, facilitated again by Charles Michel. In a press statement issued after the meeting, Michel described the talks as "frank and productive" noting that the entire set of issues on the Armenian-Azerbaijani agenda, including border issues, connectivity, and the peace agreement between Armenia and Azerbaijan were discussed. Commenting on the meeting a few days later, Azerbaijan's Foreign Minister Jeyhun Bayramov told reporters that it was very constructive, successful and contributed to the process of normalizing relations with Armenia after the 44-day war. According to Bayramov, the sides are now working on opening communication routes between the two countries; he also added that the sides discussed the differing positions they have and managed to bring them closer. 
Two days after the Brussels meeting, on May 24, the border commissions of Armenia and Azerbaijan met for the first time at an unidentified location on the Armenia-Azerbaijan border to discuss technicalities of the joint border commission. 
When it seemed that negotiations were moving forward, Azerbaijani Armed Forces again launched an offensive against Artsakh on August 1, this time under the pretext of fighting "illegal Armenian military groups on their territory." Two days later Azerbaijan stopped its hostilities, authorities in Artsakh revealed that the route of the Lachin corridor would change in a matter of weeks. According to the November 9 trilateral statement, the route of the corridor was not due to change for another year and a half. Additionally, three Armenian villages—Aghavno, Sus and Berdzor—would be handed over to the Azerbaijanis. On August 30, the Russian peacekeepers were redeployed to a temporary road (connecting Armenia with Artsakh) with the final corridor expected to be completed by May 2023. 
Again, through the use of force Ilham Aliyev got what he wanted, bypassing the November 9 agreement yet again and interpreting it as he pleased. While Aliyev was able to solve the Lachin corridor issue on a timeline that suited him, Azerbaijani officials continued to announce that there are still illegal military formations in Nagorno-Karabakh. It is clear that Baku wants to achieve the total dissolution of Artsakh's Defense Army. Given the evident inaction of the Russian peacekeepers, the Artsakh Defense Army is the only remaining security guarantor for the Armenians of Artsakh. Under these circumstances and given Aliyev's record of achieving what he wants through the use of force, another attack on Artsakh seems inevitable. 
Following the military escalation of August 1-3 in Artsakh, Pashinyan, Aliyev and Michel met for the fourth round of talks in Brussels on August 31. Following the four-hour meeting Pashinyan stated that the discussion with Aliyev was not easy, but that Armenia remains committed to the peace agenda. 
Charles Michel noted that the discussions focused on recent developments in the South Caucasus and the relations between the EU and both countries. The sides agreed to step up substantive work to advance the peace treaty between Armenia and Azerbaijan and the foreign ministers of the two countries were tasked to meet within one month to work on draft texts.
One day before the meeting in Brussels, the Armenian and Azerbaijani border commission on delimitation and border security met in Moscow for the second time. Armenia's Foreign Ministry reported that the parties discussed organizational and procedural issues, exchanged views on the regulation of the joint activity and further work of the commissions. 
Jermuk, September 2022: Azerbaijan Moves the War to Armenia
Two months after the attack on Nagorno-Karabakh in the beginning of August, Aliyev brought his war to Armenia. Just after midnight on September 13, Azerbaijani Armed Forces attacked almost the entire eastern border of Armenia, using different caliber firearms, mortars, grenade launchers and combat UAVs. As usual, Aliyev blamed Armenia for the attack. Over two days of fighting, Armenia suffered over 200 dead and missing servicemembers and four civilian deaths; and over 7,000 people were displaced. Azerbaijan also targeted civilian infrastructure and settlements well within Armenia. 
On the evening of September 14, the international community, with the active involvement of the U.S., brokered a ceasefire. At the same time, Aliyev continued his threatening rhetoric. One week after this ceasefire, Aliyev warned Armenia not to provoke Azerbaijan, otherwise "they would respond as necessary." Aliyev warned Armenia to think carefully, as no one can speak to Azerbaijan with ultimatums and that Armenia should not count on anyone. He added that Azerbaijan has shown to the whole world what it is capable of. 
The Azerbaijani leader claimed that Armenia does not want peace and that it is delaying the border demarcation process, adding that Azerbaijan possesses 20th century maps and older ones, according to which the delimitation and demarcation should take place. He also blamed Armenia for not taking steps to open the so-called Zangezur corridor and for not withdrawing its armed forces from Artsakh. Armenia has said several times that Armenian troops have left Nagorno-Karabakh. 
Despite Aliyev's threatening remarks, Azerbaijan's Foreign Minister Jeyhun Bayramov announced during UN General Assembly meetings that Azerbaijan is ready to move forward with the peace treaty between the two countries "despite recent clashes." 
Under the circumstances of the last two years, the use of the word "peace" by Azerbaijani officials is cynical and full of danger for the Armenians of Artsakh and Armenia. 
Footnotes:
[1]
The Goris-Kapan road was built during Soviet times when there was no palpable border between the Armenian and Azerbaijani SSRs. When the Soviet Union collapsed, Armenian forces gained control over territories which became part of the Nagorno-Karabakh Republic including the roads under dispute today. After the 2020 Artsakh War, Armenia lost control over those territories and some sections of the Goris-Kapan highway came under Azerbaijani control.