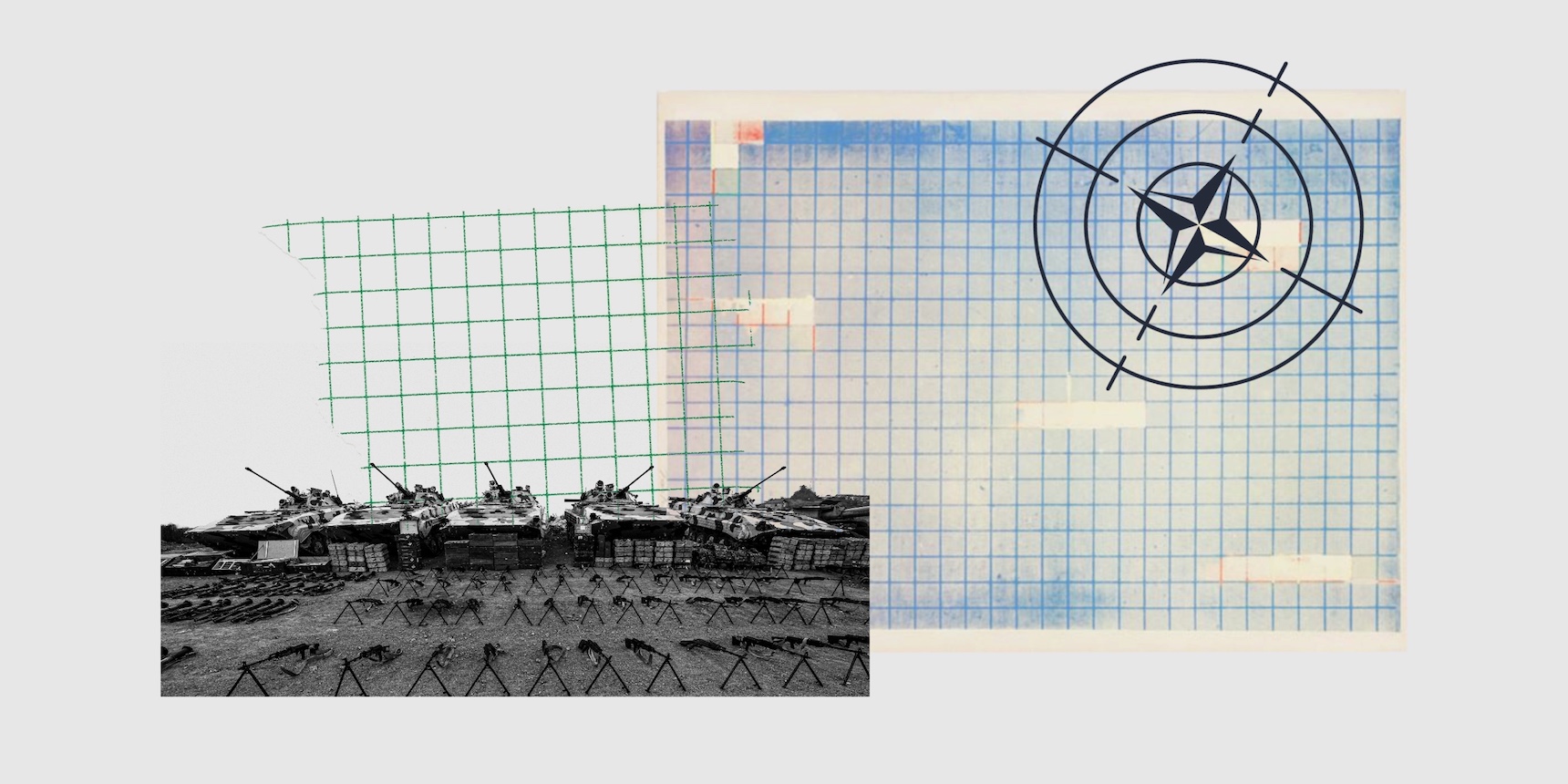 Azerbaijan's partnership with NATO holds a level of strategic importance that is little-known. This partnership serves as a means for Baku to enhance its strategic positioning in relation to Russia, which will ultimately lead to the weakening of Armenia, especially if Armenia fails to recognize the limited support it can expect from the West.
Despite almost three years since the end of the 2020 Artsakh War, Armenia has failed to diversify its alliances and build a robust security framework. As a result, Armenia finds itself isolated and cornered. In July, the European Union refused to provide Armenia with military-technical assistance, which cannot be viewed in isolation.
Azerbaijan has executed an intricate diplomatic strategy, raising the stakes to the highest level. They have portrayed Armenia as a Trojan horse from the West to the Russians, while simultaneously presenting it as a puppet from the Russians to the West. Baku is counting on its energy and geostrategic leverage to increase Armenia's isolation and vulnerability. Meanwhile, in Yerevan, pro-Western media outlets engage in wishful thinking, aiming to shape public opinion.
Baku's energy assets and historical proximity to Great Britain, a fervent supporter of Pan Turkism against Russian imperialism in the region, are well known. However, the extent of Azerbaijan's proximity to the West remains unclear. In this hybrid war, with communication playing a crucial role, scant attention has been directed toward the growing rapport between Azerbaijan's dictatorship and NATO. 
"Azerbaijan has proven to be a reliable partner of NATO," declared President Ilham Aliyev during his visit to the Organization's headquarters in Brussels in December 2021. In response, Secretary General Jens Stoltenberg described Azerbaijan as a valuable partner. Between the lines, we can read a message of gratitude addressed to Azerbaijan, whose contingent deployed in Afghanistan during the disastrous American retreat of August 2021, played a crucial role in securing Kabul airport alongside the Turkish army, making the evacuation of foreign nationals and Western military personnel from the country possible. Azerbaijan's contribution to the NATO effort began in 2002 with 22 peacekeepers, and by the time of the summer 2021 withdrawal, the number had risen to 120. In addition to ground support, Azerbaijani units facilitated supply logistics to Afghanistan for allied forces, securing transit routes for around 40% of the essential military cargo.
A Relationship of Strategic Importance
Established in 1992, relations between Azerbaijan and NATO have strengthened over the decades. Baku has participated in various alliance programs, including the Partnership for Peace and NATO-led missions in Afghanistan and Kosovo. 
While other post-Soviet states such as Georgia and Ukraine were actively aspiring to become members of the alliance, Azerbaijan's path seemed to diverge from its pro-Western GUAM partners (Georgia, Ukraine, Azerbaijan and Moldova). Baku has never sought NATO membership, opting instead for a policy of "equidistance" from rival blocs. This balancing policy was designed to maintain maneuverability and flexibility, enabling Azerbaijan to navigate the growing confrontation between Russia and the West without irritating the Kremlin, which had reacted strongly to Georgia's and Ukraine's trajectories towards NATO.
Nevertheless, Azerbaijan benefits from a de facto security guarantee from a NATO member through its bilateral relations with Turkey. As some Azerbaijani experts have put it, this is an indirect NATO "umbrella". In June 2021, Turkish President Recep Tayyip Erdoğan even announced that a Turkish military base could be established in Azerbaijan as part of the bilateral Shushi Declaration signed on June 15, 2021, which aims to strengthen the defense partnership between the two countries, even at the risk of offending Moscow. Most importantly, it aims to modernize Azerbaijan's Armed Forces, bringing them closer to NATO standards. During the 2020 Artsakh War, the Azerbaijani air force was under Turkish (i.e. NATO) control, which was a disastrous lesson for Armenia and, by extension, Russia's air defense systems, which were criticized for obsolescence.
Emboldened by this triumph, and perhaps in response to Russia's invasion of Ukraine, Azerbaijan has shown more enthusiasm in expanding its cooperation with NATO in the past year and a half. Senior alliance officials have positively assessed this deepening of ties.
Mutual visits between Azerbaijan and NATO have become more frequent in recent years. In December 2021, Aliyev visited NATO headquarters and expressed his satisfaction with Azerbaijan's "high level of interaction with NATO." More recently, in May 2023, Aliyev's foreign policy advisor Hikmet Hajiyev, met with NATO officials in Brussels. 
Javier Colomina, the NATO Secretary General's Special Representative for the Caucasus and Central Asia, has visited Azerbaijan four times since 2021, which is a strong sign of growing cooperation. During his latest trip to Baku, Colomina met with Hajiyev, Foreign Minister Jeyhun Bayramov, and Defense Minister Zakir Hasanov to discuss practical cooperation, joint planning, and to review defense processes. In earlier visits, Colomina met with Aliyev and Hasanov in April 2022, and with Bayramov in October 2021 and January 2023.
In November 2022, Baku hosted the NATO Days, an annual event. That year, it was aimed at strengthening the alliance's close cooperation with Azerbaijan, which has been designated a "key partner country" by NATO. A delegation from the Atlantic Alliance, led by Rear Admiral Gunnstein Bruåsdal, Deputy Chief of Staff, Supreme Allied Command Europe, visited Azerbaijani military facilities and praised "the progress in operational capability achieved through partnership with NATO." In March 2023, Lieutenant General Mustafa Oğuz, Chief of Staff of NATO's Allied Land Command, also paid a visit to Azerbaijan.
In an interview in December 2022, Colomina had said that cooperation between Azerbaijan and NATO had returned to pre-pandemic levels, and that both sides were working "to develop a new framework document partnership, called the tailored partnership (or ITPP), which should set us on an ambitious course for the years to come."
According to a senior NATO official, Azerbaijan is effectively utilizing NATO's cooperation tools and is among the most active countries in its programs that include operational capabilities, officer training, planning, and mine clearance. Azerbaijan's military cooperation with Turkey and NATO is progressing in parallel with its move away from Moscow. In May 2023, Turkey modernized Russian-made Sukhoi Su-25 fighter jets of the Azerbaijani air force to NATO standards.
This geostrategic partnership is complex and dense, akin to an iceberg where only a small part is discernable at the surface. Despite NATO's involvement in the Artsakh settlement process, there has yet to be an academic study on the topic. NATO also failed to condemn Turkey's role in the military operations which included recruitment of Syrian mercenaries during the 2020 Artsakh War. 
Given this context, what value does former NATO Secretary-General Anders Fogh Rasmussen's visit to Armenia in the aftermath of Azerbaijan's military aggression in September 2022 hold? Should his expressions of "extreme concern" on social media be taken seriously? For Western strategists, only the weakening of Russia is significant in this equation. It is crucial that Armenian leaders realize where the country's true interests lie, as failing to do so will result in a situation where they will have nothing but regrets. 

In the constantly evolving landscape of international diplomacy, resolutions and rulings often carry the weight of hope, accountability and change. However, the international community's weak response to Azerbaijan's devastating hostilities has left many Armenians disillusioned.
Read more

While some welcomed Armenia's ratification of the Rome Statute of the International Criminal Court, a cohort of skeptics remain opposed to the idea. Sheila Paylan addresses the most relevant concerns.
Read more

In the absence of political will to exert pressure on Baku to accept necessary preconditions for the security and fundamental rights of Nagorno-Karabakh Armenians, any calls for their return will only serve to legitimize and whitewash the ethnic cleansing that Azerbaijan carried out.
Read more

The collapse of Artsakh is the failure of preventive diplomacy, the end of the human-rights-based liberal world governance system and can embolden other autocratic states to use force against small entities claiming self-determination to subjugate or eliminate them in other parts of the world.
Read more