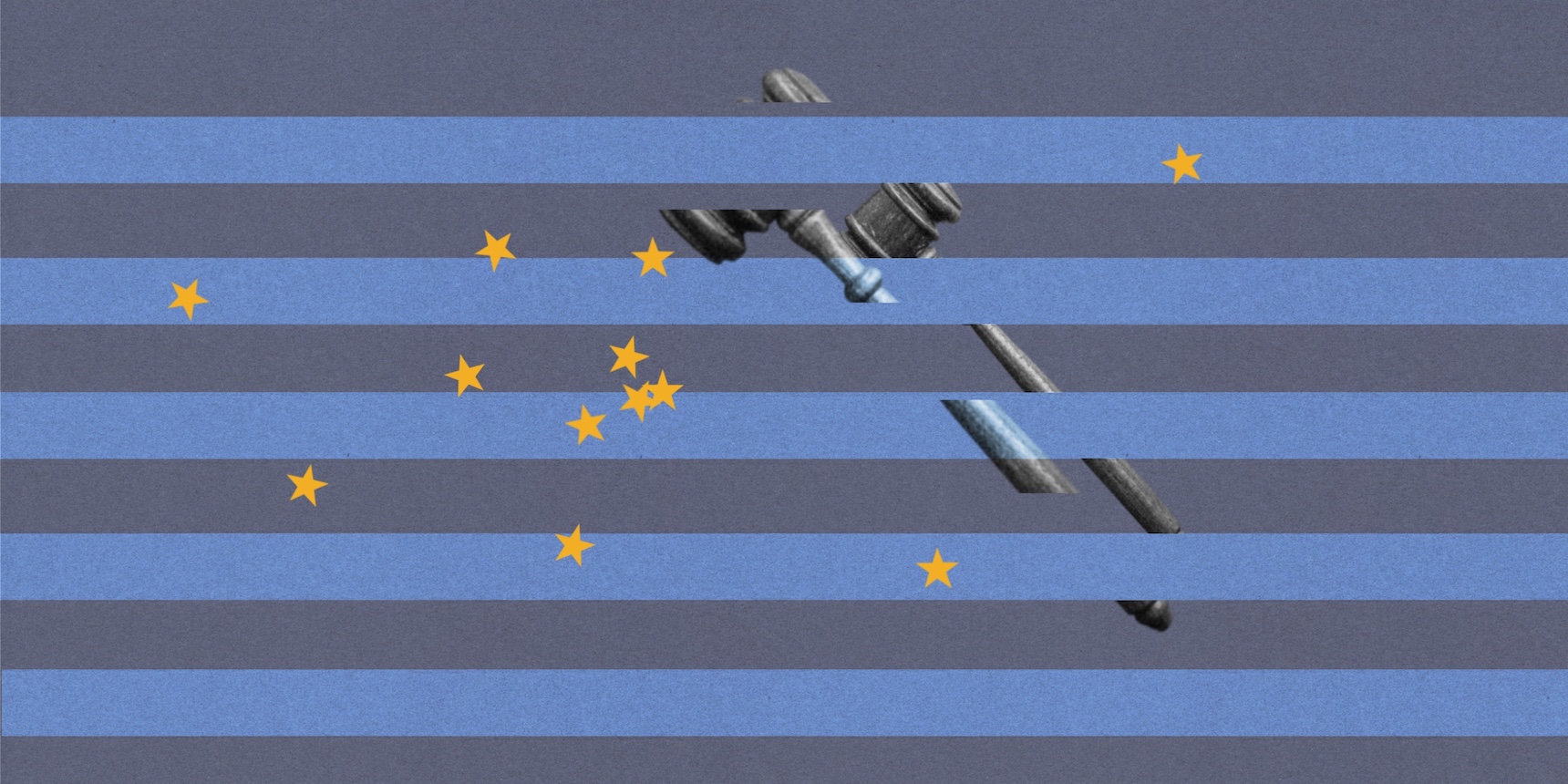 Azerbaijan's plan of creeping ethnic cleansing of Armenians in Nagorno-Karabakh (Artsakh) became explicit in March 2022, shortly after the start of Russia's war in Ukraine. It was clear that Azerbaijan was employing a combination of methods, including military offensives, the weaponization of gas, human rights abuses, and psychological warfare, to create unbearable livelihood conditions for Armenians in Artsakh. It was also evident that Russian "peacekeepers" were failing to protect them. This led to articles urging the international community to prevent Azerbaijan's creeping ethnic cleansing in Nagorno-Karabakh, and underlining its responsibility for Armenians in the de facto state in line with the principles of "Responsibility to Protect" and "Leave No One Behind". 
Recommendations to ensure the continuation of the dignified life of Armenians in Nagorno-Karabakh in line with international human rights norms-based governance system were:
To postpone the issue of Nagorno-Karabakh's status until the International Court of Justice made a decision in relation to Armenia v. Azerbaijan

application

in line with the International Convention on the Elimination of All Forms of Racial Discrimination. Meanwhile, Azerbaijan had to prove its compliance with the provisional

measures

ordered by the ICJ to protect certain rights claimed by Armenia, and refrain from any action, which might aggravate or extend the dispute. 

Deployment of an

international presence

– whether a UN peacekeeping mission, or a EU mission under its Common Security and Defense Policy (CSDP), consisting of security, political, human rights, humanitarian and development components.

Preservation of self-governance institutions of Nagorno-Karabakh, including a modest self-defense capacity.
After Azerbaijan imposed a blockade on Nagorno-Karabakh, some experts also suggested a humanitarian airlift to Nagorno-Karabakh by USAID or UNWFP to provide humanitarian aid. In July-August 2023 when starvation was deepening in Nagorno-Karabakh, Samantha Power, the Administrator of USAID was deemed as best placed to lead a humanitarian convoy to Nagorno-Karabakh as the only actor whom Azerbaijan would find difficult to refuse access to. The importance of the UN and Council of Europe fact-finding missions, and finally, a UN Security Council resolution urging the deployment of international presence were repeatedly underlined. 
However, the leading actors of the human-rights based international liberal governance system did not prevent the ethnic cleansing of the Armenians in Nagorno-Karabakh. According to open sources and Chatham House based discussions with American and European diplomats, the U.S. and EU were implying privately and publicly, indirectly and directly that they would not accept a new military offensive or ethnic cleansing in Nagorno-Karabakh. Nevertheless, it was obvious that soft diplomacy and mediation would fail to prevent it. International actors did not find a way to exercise their leverage on Azerbaijan to make it stop its obstructionism, coercive diplomacy and military blackmail, the creeping annexation of Armenia and creeping ethnic cleansing of Armenians in Nagorno-Karabakh. Azerbaijan was also engaging in historical revisionism and cognitive warfare based on ethnic hatred towards Armenians. Moreover, it has been harassing and bullying international actors supporting Armenians. The U.S. and EU  appeared to imply that "democratic peace" theory would reconcile Armenia and Azerbaijan. Instead, the result was an "illiberal peace" due to the autocratic nature of Azerbaijan, its use of force and refusal to accept negotiated solutions. 
What Happened to International Consolidation on "Lowering the Bar on Status"?
In April 2021, Armenian Prime Minister Nikol Pashinyan stated: "Today, the international community is telling us, 'lower your bar on the status of Nagorno-Karabakh a little, and you will ensure great international consolidation around Armenia and Artsakh.'" Although there was some international consolidation around the issue of the territorial integrity of Armenia, including the reported American demand to Azerbaijan to halt the military offensive in the Republic of Armenia in September 2022, and the deployment of an EU CSDP Mission in Armenia as a soft deterrent, such support did not materialize around the Nagorno-Karabakh conflict. 
Pashinyan's statement became the beginning of the recognition of the territorial integrity of Azerbaijan by Armenia, reflected in the Prague statement in October 2022 and eventually, Nagorno-Karabakh as part of Azerbaijan implied in press remarks by the President of the European Council Charles Michel in May 2023. The expectation of international actors from Armenia for such recognition — that has historically been a red line — could be explained by the prioritization of the principle of territorial integrity over the principle of self-determination. This prioritization has become almost absolute due to the geopolitical situation created by Russia's war in Ukraine. The era of liberalism, which prevailed from the late 1990s to the beginning of 2010s, when Kosovo and South Sudan were granted remedial secession and Timor-Leste received remedial recognition, has come to an end. 
However, "lowering the bar" would logically imply downgrading the long-term expectation of independence of the Republic of Artsakh to the status of a political autonomy of Nagorno-Karabakh within Azerbaijan to preserve the self-governance that Artsakh had historically maintained, including during the Soviet period. Additionally, given the lack of trust, severity and heavy legacy of the conflict, international consolidation would also have to involve the deployment of international presence in Nagorno-Karabakh. 
Unfortunately, none of these measures were realized. The promise of security and rights remained vague and did not translate into an international peacekeeping presence and even to international humanitarian assistance during the blockade. Instead of pursuing these essential elements for a secure and dignified life of Armenians in Nagorno-Karabakh, the trade-off for the recognition of territorial integrity of Azerbaijan by Armenia became the territorial integrity of Armenia. Aliyev's recognition of Armenia's territorial integrity has been inconsistent and insincere, as it is accompanied by territorial claims, a refusal to withdraw from Armenian border areas and new attempts of borderization by Azerbaijan. 
Some believed that Armenia's recognition of Nagorno-Karabakh as part of Azerbaijan would prevent Baku from making territorial claims on Armenia. Others believed that it would only embolden Azerbaijan to become more aggressive in its expansionism. Once Azerbaijan gained full control over Nagorno-Karabakh, it made it clear that it would pursue various territorial claims against Armenia with even greater confidence.
The vague promise of security and human rights for Armenians in Nagorno-Karabakh by the U.S. and the EU was attributed to Azerbaijan's categorical rejection of the special status of Nagorno-Karabakh and any international presence in the territory. Azerbaijan not only eliminated its previous autonomy, but also aimed to dissolve it as an entity and merge it in the "economic region" of Karabakh. This demonstrates Azerbaijan's autocratic legalism and abuse of the notion of territorial integrity. Autonomy or internal self-determination has been a rather uncontroversial right, put in place in post-colonial contexts, in order to address root causes of conflicts and recover from persistent violations against an ethnic group in a state, especially if it is indigenous to that territory. Failing to recognize this right in Nagorno-Karabakh contradicts international practice and legitimizes Aliyev's arbitrary behavior, which resembles that of Milosevic's in the 1990s. 
In response to Armenia's recognition of Nagorno-Karabakh as part of Azerbaijan, Aliyev started claiming that the Nagorno-Karabakh conflict was its domestic issue, citing the principle of non-intervention. However, international practice allows for an exception to the principle of non-intervention when a metropole state seeks to take "any forcible action which deprives peoples […] of their right to self-determination and freedom and independence […] The use of force to deprive peoples of their national identity constitutes a violation of their inalienable rights and of the principle of non-intervention" (UN General Assembly Resolution 2625 (XXV) adopted in 1970. 
The U.S. and EU expressed readiness to facilitate direct talks between Baku and Stepanakert; however, they did not convince Azerbaijan to agree on an international mechanism of mediation that would decrease the impact of the significant imbalance of power between parties. While Yerevan viewed such talks as an opportunity for Stepanakert to discuss the security and rights of Armenians in Nagorno-Karabakh, Stepanakert itself had uncertainties about it. On the other hand, Baku saw it as a platform to demand the surrender of the de facto authorities of Nagorno-Karabakh, which included the dissolution of their governance bodies and self-defense force. 
Last summer, meetings were planned in Bratislava and Sofia. However, Azerbaijan canceled its participation in the Bratislava meeting, and the Russian peacekeepers convinced the Nagorno-Karabakh authorities to refuse the meeting in Sofia. Russia maintained its monopoly on facilitating talks between Baku and Stepanakert. Initially, there were hints that Lavrov proposed granting low level minority rights for Armenians, and eventually, facilitating the surrender of Nagorno-Karabakh authorities.  
The Failure of the Responsibility to Ensure International Protection
The U.S. and EU did not pressure Azerbaijan to agree on the presence of international peacekeeping forces in Nagorno-Karabakh either. The opposition from Azerbaijan was not the only obstacle to deploying an international presence in the territory; it was also hindered by the presence of Russian peacekeepers. Certain circles in Armenia believed that one of the main objectives of the U.S. was to remove Russian military presence from the region, and in case of the evacuation of the Armenian population from Nagorno-Karabakh, the Russian peacekeeping contingent would have no further justification to stay. If this assumption was valid, the appropriate way to manage this issue would be the replacement of the Russian unmandated peacekeeping presence with a proper international peacekeeping mission. 
In the current geopolitical environment and its impact on UN peacekeeping, the deployment of a UN peacekeeping mission in Nagorno-Karabakh would require both Azerbaijan's approval and a Security Council resolution. Previously, during the period of liberalism, either Azerbaijan's approval or a Security Council resolution would be sufficient. France  expressed its willingness to initiate a UN Security Council resolution, but only if there was a chance of its adoption. Russia has shown alignment with Azerbaijani narratives in several UN Security Council discussions on the situation in Nagorno-Karabakh, and it reportedly prevented the adoption of a UNSC statement on the blockade in December 2022. It is expected that Russia would veto any Security Council resolution related to Nagorno-Karabakh, especially if it would seek to replace its peacekeeping presence. At the same time, the U.S has shown little enthusiasm about a UN Security Council resolution in August 2023, which is why discussions over a resolution did not reach a stage when Russia could veto it. However, it is possible that if the West pressures Azerbaijan to accept an international presence, Russia may not veto it. As for a potential EU Common Security and Defense Mission in Nagorno-Karabakh, the possibility of which was explored even by few moderate Azerbaijani experts, there is no indication that the EU has tried to convince Azerbaijan to accept it. Without Azerbaijan's consent, especially given Hungary's close relations with Azerbaijan and the dependence of a few other countries on Azerbaijan for gas, it is likely that a decision by the EU Council regarding this mission would be vetoed by one or more of them. 
The only thing that the U.S. and EU succeeded to prevent was the last stage of the Srebrenica-like scenario –– massacres, large numbers of civilian casualties, and execution of a large number of men; following the siege, starvation and an "anti-terrorist operation". It can confidently be stated that being put in the hotspot restrained the Azerbaijani government from crossing that last red line. 
The Language of False Equivalence and the Lack of Sanctions
When responding to Azerbaijan's military provocations and blockade imposed on Nagorno-Karabakh, the U.S. and the EU used mainly soft language resorting to false equivalence and urging to refrain from the use of force and unhelpful rhetoric without naming the perpetrator. The Foreign Minister of Armenia frequently emphasized the unacceptability of the statements equating the sides, and the importance of clear, unequivocal and targeted condemnation of Azerbaijan's aggression by the international community. Nevertheless, the U.S. and EU seemed to believe the application of strong language would alienate Azerbaijan, make it feel backed into a corner, and reject the peace process or their mediation role in it. However, that thinking emboldened Azerbaijan to cross red lines publicly announced by the U.S. and the EU.
In their efforts to achieve consensus on ending the blockade of Nagorno-Karabakh, the EU and U.S. have advocated for the simultaneous opening of the Lachin and Aghdam roads. However, this unintentionally legitimized the Azerbaijani demand to open the Aghdam road, undermining the special status of the Lachin corridor as defined in the November 2020 statement on the cessation of hostilities, the orders of the International Court of Justice, and previous peace plans. Azerbaijan selectively interpreted the U.S. and EU statements and manipulated them to keep the Lachin corridor closed. 
It is worth noting that France has frequently used more clear and critical language towards Azerbaijan than the EU and the U.S. This has led Azerbaijan to delegitimize France as a mediator and refuse participation in certain meetings. Azerbaijan has even accused France of "neocolonialism" and oppression of rights, and has attempted to provoke anti-colonial sentiments in former French colonies in Africa, as well as New Caledonia. 
This claim is counter-intuitive, as both New Caledonia and Corsica enjoy a high level of autonomy, including social, cultural, civil and political rights and freedoms. In contrast, Azerbaijan denies any autonomy or special status to Nagorno-Karabakh Armenians. However, Azerbaijan could have adopted this approach to France due to its clear position and support for Armenia and Nagorno-Karabakh. 
If the EU and the U.S. were to adopt a united approach similar to France's principled position, it would pose a significant challenge for Azerbaijan to question it. However, only Germany has started making similarly strong statements regarding Azerbaijan's policies towards Nagorno-Karabakh.
The EU and the U.S. haven't imposed sanctions on Azerbaijan either so far. The EU is a supranational organization, and achieving consensus for imposing sanctions on Azerbaijan is difficult, given Azerbaijan's role as an energy supplier for Italy, Bulgaria, Romania and its close relations with Hungary. It was easier for the U.S. to do it. For Azerbaijan, it would be difficult to strongly and explicitly oppose the U.S. However, Washington continued to waive Section 907 of the U.S. Freedom Support Act to allow direct military assistance to Azerbaijan every year until mid-2023, justifying it by the necessity to strengthen Azerbaijan's border with Iran in line with U.S. national interests. The U.S. could have also applied the Global Magnitsky Act or sanctioned Aliyev and other members of Azerbaijan's government through an executive order; however, it hasn't been done so far. 
Thus, the U.S. and the EU did not exert sufficient pressure on Azerbaijan to make it comply with international norms, did not adopt sanctions against Azerbaijan, and did not promote a UN Security Council resolution. In the conditions of the power imbalance between Armenia and Azerbaijan in the aftermath of the 2020 Artsakh War, this translated into seeking concessions from Armenia, first of all, recognition of Nagorno-Karabakh as part of Azerbaijan without tangible security guarantees and mechanism to ensure human rights leading to their ethnic cleansing. 
Different Approaches by Executive and Legislative Branches of the U.S. and EU 
American soft diplomacy has been questioned by the Foreign Relations Committee of the U.S. House of Representatives and the Tom Lantos Human Rights Commission. American lawmakers have been pushing for a resolution condemning Azerbaijan for ethnic cleansing in Nagorno-Karabakh. 
After frequent criticism by a number of European lawmakers, on September 25, the European Parliament (EP) adopted a resolution condemning Azerbaijan for "a gross violation of human rights and international law" and "unjustified military attack and the EU's response and management of the Nagorno-Karabakh crisis. The EP calls for the EU and its member countries to urgently reassess the relations with Azerbaijan and urges the suspension of "all imports of oil and gas from Azerbaijan to the EU in the event of military aggression against Armenian territorial integrity or…attacks against Armenia's constitutional order and democratic institutions." 
The Parliamentary Assembly of the Council of Europe (PACE) adopted a resolution on October 12, regretting the "long-standing and continuing failure on the part of the authorities of Azerbaijan to reassure the Armenian population of the region of their safety and the full respect of their rights", which has led to "allegations and reasonable suspicion that this can amount to ethnic cleansing" and had urged "create a climate of trust and the material conditions" for Armenians from Nagorno-Karabakh to be able to return to their homeland.
One of the factors that likely played a role in the soft position of Western actors towards Azerbaijan was the impact of Azerbaijani narratives about the conflict that it had been aggressively promoting for 30 years. After the Armenian side's victory in the First Nagorno-Karabakh War and its control over the surrounding territories of Artsakh between the two wars, Azerbaijan has distorted the history of the conflict. It denies the fact that it initiated all military offensives towards Armenians and portrays itself as a victim seeking to restore historical justice and take revenge. While the mistakes by Armenia and Nagorno-Karabakh throughout the 30 years of the conflict deserve a separate and thorough analysis; Azerbaijan's denial of the root causes of the conflict and its responsibility for turning it into an armed conflict aimed at the ethnic cleansing of Armenians is false. If the international community, and in particular Western actors, intervened in the Nagorno-Karabakh conflict in the same manner as they did in the Kosovo conflict, which has similar root causes and initial dynamics, Armenians in Nagorno-Karabakh would not have been victimized in three cycles and Armenia would not have to intervene to prevent their ethnic cleansing in the 1990s, 2016 and 2020 and be stigmatized for it.
However, the extent of the impact of the resolutions and inquiries by lawmakers on U.S. and EU policies is unclear.
Reasons for the West's Soft Diplomacy 
The U.S. and EU have shown indications of their limited influence over Azerbaijan. One reason for this is Azerbaijan's increased role as a supplier of gas for Europe,  particularly due to the ongoing war in Ukraine. Despite Azerbaijan's increased import of Russian gas to fulfill its gas supply commitments to Europe, the EU still considers Azerbaijan a crucial and reliable energy partner. However, this also suggests that Azerbaijan is partially laundering Russian gas. The gas deal between the EU and Azerbaijan establishes interdependency and gives leverage to the EU to apply conditionality in its relationship with Azerbaijan. These conditions could require Azerbaijan to cease aggressive actions that violate Armenia's territorial integrity and engage in collective punishment of Armenians in Nagorno-Karabakh. 
To maintain its role as a normative actor and avoid reputational loss, the EU had to convey to Azerbaijan that its energy resources and the offer to deliver them to Europe did not entitle it to use military force and coercion against Armenia and Nagorno-Karabakh Armenians to achieve its goals. Additionally, Azerbaijan is just one of Europe's partners for diversifying its energy sources, aiming to avoid excessive dependence on a single country, as was the case with Russia. 
Looking back at recent history, Azerbaijan has remained non-aligned and navigated between the West, Russia, Islamic and Turkic countries, mostly maintaining the balance of power and adjusting its tactics in line with changing geopolitical circumstances. On the other hand, Armenia had for years pursued a multi-vector foreign policy and complementarity between different axes, in particular Russia and the West. Armenia has aimed to maintain an alliance with Russia, cooperation with Iran and at the same time develop relations with the U.S., EU and NATO. However, over time, Armenia's security and energy dependency on Russia increased, keeping it in the Russian-led Collective Security Treaty Organization (CSTO), and forcing it to join the Eurasian Economic Union (EAEU) over the Association Agreement with the EU in 2013, allegedly out of security considerations. Since mid-2021, Armenia's relations with Russia and CSTO have deteriorated, resulting in the de facto suspension of Armenia's participation in many CSTO activities. Armenia has hedged towards the West but it has never reached the stage of pivoting. Therefore, even if the U.S. and the EU appreciate Armenia's commitment to democracy, as declared in 2018 and reiterated many times after the 2020 war, they do not treat it in the same manner as Ukraine, Moldova and Georgia.
U.S. and EU Reactions Following Ethnic Cleansing 
It was only after Azerbaijan explicitly crossed the red lines warned against by the U.S. and EU, and completed ethnic cleansing of Armenians in Nagorno-Karabakh by a military offensive following a months-long siege, that they started using a relatively stronger language. Both the U.S. and EU condemned the military operation by Azerbaijan, urged humanitarian access and warned Azerbaijan against the forced displacement of the Armenian population through military or other means. Both the U.S. and the EU, as well as individual EU member countries, committed to providing humanitarian assistance to Armenians from Nagorno-Karabakh, acknowledging their forced displacement and refugee-like status. They also started urging international access and speaking about an international presence. 
On September 26, U.S. Secretary of State Blinken urged President Aliyev to allow an international observer mission into Nagorno-Karabakh. On the same day Samantha Power, together with Yuri Kim, the U.S. State Department's acting assistant secretary for European affairs, visited Armenia. She reached the entrance of the Lachin corridor and talked to the displaced from Nagorno-Karabakh, and visited Baku, meeting Aliyev. Peter Stano, the official representative of the EU's foreign policy service, called on Azerbaijan to allow international access to Nagorno-Karabakh to provide the necessary assistance, as well as an independent monitoring mission. After a few days, the EU urged Azerbaijan to allow access of the UN to Nagorno-Karabakh. 
Following the military offensive and ethnic cleansing in Nagorno-Karabakh, the U.S. State Department is allegedly considering avenues for holding Azerbaijan accountable and isn't planning to renew a long-standing waiver to 907 Freedom Support Act that allows the U.S. to provide military assistance to Baku. Simultaneously, reports surfaced that plans on the expansion of the Southern Gas Corridor pipelines carrying Azerbaijani gas to Europe is on hold, pending confirmation that Europe will buy the gas, and one of the factors complicating it is the military offensive of Azerbaijan in Nagorno-Karabakh. However, none of this has materialized yet. If there are no consequences, it will undermine the reputation of the U.S. and the EU as normative actors committed to democracy and human rights and will embolden Azerbaijan's madman strategy, and its coercion and expansionism. 
The UN Missions to Nagorno-Karabakh After 30 Years – "Too Little Too Late?"
Following these calls by the U.S., EU and other actors, Azerbaijan allowed two UN Missions to visit Nagorno-Karabakh on October 1 and October 9. After not having access to Nagorno-Karabakh for 30 years, including during ten months of the blockade and three months of starvation, the first mission rushed to publish conclusions after a few hours of visit. The first mission comprised mainly UN staff in its Baku office with only a few representatives from OCHA and other humanitarian agencies, and not having staff members specialized in political and human rights issues, quickly published conclusions of its visit. They claimed that "as few as 50 to 1,000 ethnic Armenians are reported to be left in the Karabakh region of Azerbaijan after the exodus of recent days saw more than 100,000 flee," and that, "the mission was struck by the sudden manner in which the local population left their homes and the suffering the experience must have caused." They added that they had not heard of incidents of violence against civilians and saw no damage to visible civilian infrastructure, following the latest ceasefire, noting that they did not get access to rural areas. 
This statement was negatively perceived by the Armenian public and criticized by its Foreign Minister Mirzoyan, who noted the UN's inaction for months, neglecting its commitment to the "Leave No One Behind" principle, and visiting only after Nagorno-Karabakh was completely ethnically cleansed. The Armenian Ministry of Foreign Affairs noted that Azerbaijan is using the mission to legitimize the large-scale attack on Nagorno-Karabakh and its consequences, and that the mission did meet the expectations of the Armenian side. 
There were only a few statements by UN officials, bodies, departments and agencies during the blockade and the humanitarian crisis of Nagorno-Karabakh. The World Food Programme did not try to deliver humanitarian aid to Armenians. Its response was conditioned by Azerbaijan's prohibition of access with justification of its sovereignty. There is a view that the UN could access Nagorno-Karabakh, even for humanitarian purposes or a fact-finding if a relevant UN Security Council resolution or a statement would be adopted. In this way, Nagorno-Karabakh Armenians appeared in a worse situation than civilians in Darfur, Syria or Gaza. Even Sudan's Al Bashir allowed the UN WFP to deliver a humanitarian airlift to Darfur. The EU is currently organizing a humanitarian airlift for Palenstinians in Gaza. However, major international actors were claiming that Nagorno-Karabakh is in the air space of Azerbaijan and it has the right to shoot any plane that would attempt to deliver humanitarian aid to Nagorno-Karabakh. It is not clear why the UN and the EU feel powerless before Aliyev but not with Sudan or Israel.
The UN Secretary General produced a new Agenda for Peace in July 2023 where he noted the prioritization of conflict prevention and mediation for multilateral frameworks and noted the need for serious reflection on the "limits and future of peacekeeping in light of the evolving nature of conflict," which is marked by "complex domestic, geopolitical and transnational factors." At the same time, the policy brief underlines the increased need for peace enforcement, and recommends that the Council authorize multinational forces where required. It has recommended the regional and sub-regional organizations to undertake peace support operations authorized under Chapters VII [coercive measures] and Chapter VIII [regional arrangements] of the UN Charter. 
This is a sincere acknowledgement of the impact of geopolitics on multilateral peacekeeping. However, there are no ready solutions to mitigate it in the South Caucasus. The African Union and the sub-regional African organizations can contribute to peacekeeping in Africa's conflict zones, but there is no such organization in the European neighborhood due to the crisis of the OSCE and the lack of credibility of the CSTO. The authoritarian nature of Russia and Azerbaijan and their use of large-scale military offensives to promote their unilateral interests sabotage these organizations. The EU remains the only organization that has a capacity to undertake peacekeeping through its CSDP missions; however, as explained above, it has been unable or unwilling to do so in Nagorno-Karabakh, limiting itself to its presence in the Republic of Armenia.
What (Not) to Do Now?
Azerbaijan is trying to deny, whitewash and legitimize the ethnic cleansing it has carried out towards Armenians in Nagorno-Karabakh. It claims that it is open to the return of Armenians to Nagorno-Karabakh but once more promotes its agenda of subjugation under the cover of "integration" without any promise of security and rights for them. It continues to talk about social, economic and cultural rights that it has been violating by undermining the rights of ethnic identity, political and civil rights. Azerbaijan's leadership and armed forces aim to establish full military presence and political control in Nagorno-Karabakh that has turned into a ghost region with only 15-40 Armenian civilians remaining, to psychologically intimidate Karabakh Armenians, and exclude their return in practical terms. The "reintegration" website launched by Azerbaijan doesn't contain any information about the program, but requires providing personal data. 
Moreover, the Russian authorities, including President Putin, made statements indicating that they don't intend to withdraw their peacekeepers from Nagorno-Karabakh, at least not until the end of their term, envisaged in the November 2020 statement, even if most of its other provisions are no longer relevant. In order to maintain its military presence in the region, Russia is negotiating with the Azerbaijani authorities without much transparency, while reportedly trying to encourage Armenians originally from Nagorno-Karabakh, to return.
The international community, and especially the U.S., EU and the UN should categorically avoid involuntarily and indirectly contributing to whitewashing Azerbaijan's ethnic cleansing and accomplishment of Russia's objective to maintain its "peacekeeping" presence. This would be negligent of the real needs and interests of the victimized Armenians from the region. Talking about the return of Armenians to Nagorno-Karabakh is repeating the same mistake that led to its ethnic cleansing –– without special status and solid international presence, Armenians will have no sense of security even as they may long for home and experience difficulties in settling in Armenia. They are deeply traumatized after experiencing two wars and many military escalations in three years, ten months of blockade and three months of starvation.
What Is Needed to Encourage and Achieve the Return and Dignified Life of a Significant Number of Armenians to Nagorno-Karabakh?
As mentioned above, the special status of political autonomy and certain self-governance institutions are an imperative for people who have been self-governed for centuries and whose society and institutions have been more democratic than autocratic Azerbaijan. They will never accept subjugation and Azerbaijan's direct political hegemony. 

Demilitarization of Nagorno-Karabakh through withdrawal of the Armed Forces of Azerbaijan and creation of a security zone keeping it safe from further military threat. Maintenance of the local police and civil protection services for public order and internal security needs. They can establish gradual cooperation with Azerbaijan's respective services for some joint activities, such as demining, aimed at gradual confidence-building.

In order to tackle mutual resentments for human rights abuses and humanitarian law violations during 30 years of conflict, apply a transitional justice commission supported by an international independent and impartial legal mechanism aimed at finding out the truth about serious crimes, to overcome the difficult legacy of the conflict and to achieve reconciliation.

Ensure the uninterrupted link with Armenia through the Lachin corridor, including the freedom of movement of persons, vehicles and goods, while simultaneously using the Aghdam road as gradual links and economic cooperation with Azerbaijani structures are established.

Finally, the establishment of a long-term and solid international presence in Nagorno-Karabakh, consisting of security, political, human rights, development and humanitarian components. This can be established with a UN Security Council resolution if it is a UN peace operation, or a European Council decision if it is an EU CSDP mission. It can also be a combination of the UN and EU missions. Establishment of such a mission is an imperative for the long road to security, human rights and reconciliation between Armenians and Azerbaijanis in Nagorno-Karabakh and beyond.
If there is no political will to exert pressure on Azerbaijan to accept these necessary pre-conditions for the security and fundamental rights of Nagorno-Karabakh Armenians, any calls for return of Armenians will only serve to legitimize and whitewash the ethnic cleansing that Azerbaijan carried out. In this case, it is better to conclude that ethnic cleansing of Armenians in Nagorno-Karabakh by Azerbaijan is irreversible, and focus on their full integration in Armenia and strengthening Armenia's security and sovereignty. However, it will remain a dark page of the 21st century in the history of the European neighborhood, jeopardizing the prospects of real peace and reconciliation and undermining international governance.

The collapse of Artsakh is the failure of preventive diplomacy, the end of the human-rights-based liberal world governance system and can embolden other autocratic states to use force against small entities claiming self-determination to subjugate or eliminate them in other parts of the world.
Read more

The status quo established by the Russo-Azerbaijani tandem in Nagorno-Karabakh completely broke down after Baku launched a massive invasion of Artsakh while coordinating operations with Russian forces. This culminated in the collapse of the Artsakh Republic. Nerses Kopalyan presents an in-depth analysis of developments.
Read more

EVN Report's Editor-in-Chief Maria Titizian speaks with Dr. Nerses Kopalyan, author of the monthly series "EVN Security Report" about how the status quo established by the Russo-Azerbaijani tandem in Nagorno-Karabakh completely broke down after Baku, coordinating operations with Russian forces, launched a massive invasion, culminating in the collapse of the Artsakh Republic.
Read more