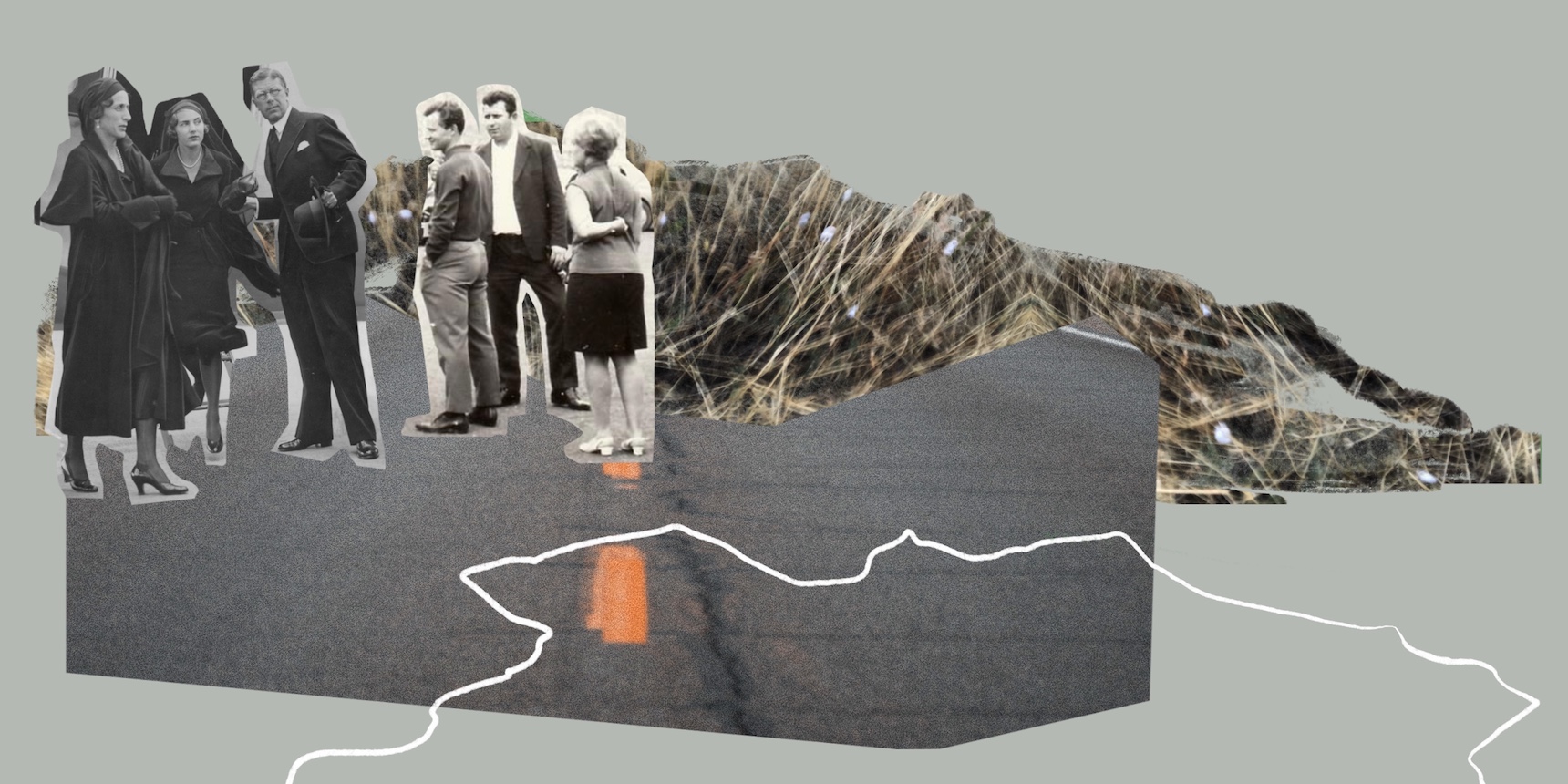 What Is Aliyev Hinting At? 
During a recent media forum in occupied Shushi, Azerbaijan's President Ilham Aliyev rhetorically asked how many messages must be sent before the Azerbaijani side is understood. He defended Baku's establishment of a border checkpoint on the Lachin Corridor, stating that the steps taken were "logical, justified, legitimate, competent, and sufficiently courageous." He continued, "Despite not being immediately and entirely welcomed by all parties; these actions were ultimately perceived as legitimate. They also served as a message. But how many times must we send messages? How many hints are enough? Wasn't it sufficient? The Farrukh operation, the situations on the Armenia-Azerbaijan border in May 2021 and September 2022, and the border checkpoint […]  Are they truly so slow-witted?" 
During the July 21 forum, Aliyev gathered over 100 journalists from various countries to convey that there is no longer any conflict, blockade, or starvation in Artsakh. He presented this as a prime opportunity for international investments. However, his obsession with the military success achieved in the 2020 Artsakh War, with the assistance of Turkey, led him to overtly display his animosity toward the Armenian people, accompanied by aggressive rhetoric.
Aliyev has admitted that several aggressive actions were carried out against both Armenia and Nagorno-Karabakh with the intention of "sending a message". Interestingly, while previously Aliyev justified his actions with false narratives about "provocations" from the Armenian sides, he now unquestionably confesses that all these actions, resulting in territorial and human losses, were well-planned operations aimed at conveying a message. Later, Aliyev himself explains the essence of the message: "I was told many times by mediators during the occupation that 'the First Karabakh War ended like this, so you must accept the realities.' But I wasn't accepting them and did not. I am saying again: accept these realities, and these realities will only change – if they do – not for the benefit of either Armenia or the Armenian minority in Karabakh. Therefore, I hope that they will hear these words and draw the right conclusion."
Therefore, the clear message coming from autocratic Baku is that if negotiations fail, force or the threat of force will be used to achieve their goals. According to Aliyev, he has the power to change the realities on the ground and enforce them on Armenia and Nagorno-Karabakh. Furthermore, Aliyev has described the November 9 trilateral statement as an "act of capitulation", indicating that behind the current "peace deal", he expects another act of "capitulation", where Armenia gives in completely and Azerbaijan keeps demanding more and more, with no real intention to compromise. 
How Did Aliyev Normalize the Use of Force? 
In a recent interview with Euronews, Aliyev was asked about his life's mission. He responded that winning a war was the mission of his life, which he successfully achieved. This candid statement suggests that Aliyev had always been pretending to engage in peace negotiations, when in reality, he never sought a compromised and peaceful resolution to the Nagorno-Karabakh conflict. He had been preparing for war. 
Even after the 44-day war, one of the fundamental principles necessary for a peaceful settlement in Nagorno-Karabakh remained unaltered –– Artsakh Armenians' right to self-determination.
After the 2020 Artsakh War, on December 3, the OSCE Minsk Group Co-chairs issued a joint statement, reiterating their "consistent and united position in favor of a negotiated, comprehensive, and sustainable settlement for all remaining core substantive issues of the conflict." The statement emphasized that the solution cannot be achieved through force and that there are fundamental principles, including the right to self-determination, that cannot be ignored. 
On April 13 and May 5, 2021, two significant statements were made. In these statements, the Co-chairs expressed their readiness "to resume working visits to the region, including Nagorno-Karabakh and surrounding areas." These statements served as important reminders to Azerbaijan that the use of force cannot address the core principles and essence of the conflict. 
Undoubtedly, the current Armenian government failed to handle the situation wisely and made numerous mistakes that indirectly contributed to the justification and threat of force. On April 13, 2021, Armenian Prime Minister Pashinyan delivered a speech in the Armenian Parliament. He stated, "…today the international community tells us again 'lower your benchmark on the status of Nagorno Karabakh and ensure greater international consolidation around Armenia and Artsakh.' Otherwise, the international community says, 'please do not rely on us, not because we don't want to help you, but because we can't help you.'" 
The statement signaled that the Armenian Government was abandoning its own program and would no longer advocate for the right of self-determination for Artsakh Armenians. In exchange, they received a vague promise from the international community related to Armenia's security and some basic security guarantees for Artsakh Armenians. Two years later, Artsakh finds itself in a total blockade, with 120,000 Armenians facing serious challenges related to food, medicine and security. The effectiveness of the so-called "great international consolidation" in changing the situation and ending the blockade is undoubtedly questionable.
Another significant mistake was recognizing Nagorno-Karabakh as part of Azerbaijan without obtaining any benefits in return for either Armenia or Artsakh. President Aliyev has never publicly recognized the territorial integrity of Armenia. On the contrary, he propagated the narrative of "Western Azerbaijan". Last year, immediately after the blockade of the Lachin Corridor, he boldly asserted that "Armenia was never present in this region before. Present-day Armenia is our land." 
By recognizing Nagorno-Karabakh as part of Azerbaijan without proper international engagement on the ground, the Armenian Government has placed itself in a dangerous trap. Aliyev has taken this recognition as a green light for his criminal actions against the Armenians of Artsakh.  For Aliyev, the use of force has become an effective tool, pressuring Armenia into making further concessions. In Aliyev's reasoning, he can achieve his maximalist plans by provoking tensions on the ground, because the opposing side is willing to surrender its essential rights as a consequence.
As a result of Pashinyan's policies, which contradict his political party's program presented during the 2021 parliamentary elections, both Armenia and Artsakh have become more vulnerable. However, Pashinyan claims that these decisions were based on suggestions from the international community. It is unclear who exactly constitutes this community, but presumably, they are the ones who facilitate negotiations between the sides. The main mediators are Washington, Moscow and Brussels. Despite active talks and occasional unjustified optimism expressed by the mediators, the situation on the ground is deteriorating day by day. 
Do the Mediators Share Responsibility? 
During talks between Aliyev and Pashinyan in Brussels on July 15, mediated by the President of the European Council, Charles Michel, Azerbaijan expressed willingness to provide humanitarian supplies via Aghdam. Following those talks, Michel mentioned in his press remarks that he sees the options of humanitarian deliveries from Aghdam and through the Lachin Corridor as important and "encourages humanitarian deliveries from both sides to ensure the needs of the population are met."
However, this statement poses a danger by signaling to Baku that their false narratives may be accepted in international discussions. Can one imagine a situation in which Russia imposes a total blockade on Ukrainians, and when Russia suggests "humanitarian aid", EU officials welcome it? It is doubtful that such a scenario would be accepted. Yet, there seems to be a serious lack of understanding in the EU regarding the potential harm such statements cause to Artsakh Armenians.
Azerbaijan's actions have demonstrated that the opening of the Aghdam road would be disastrous for Artsakh Armenians. During a medical evacuation on July 29, Azerbaijani border guards arrested Vagif Khachatryan, a 68-year-old Armenian from Nagorno-Karabakh, at the Lachin checkpoint while he was accompanied by International Committee of the Red Cross personnel on his way to Armenia for medical treatment. Azerbaijan accused him of being a "war criminal". Using this logic, almost all male residents of Nagorno-Karabakh are at risk of being arrested. The opening of the Aghdam road could lead to a series of kidnappings and arrests.
Another dangerous potential outcome is that if Nagorno-Karabakh becomes entirely dependent on Azerbaijan, Baku will readily dismiss any suggestion of engaging in talks with Stepanakert through international mechanisms. Azerbaijan has already rejected the U.S. proposal to meet with Stepanakert in one of the EU member states. This could serve as another means for Baku to exclude international involvement in Nagorno-Karabakh. Moreover, it would legitimize the closure of the Lachin Corridor, the continued free use of which was a crucial aspect of the November 9 trilateral statement. 
Therefore, by accepting Azerbaijan's narrative as reasonable during negotiations, the EU is legitimizing Aliyev's actions. These actions aim to carry out a policy of ethnic cleansing or forced removal of the indigenous Armenian population in Artsakh.
After the trilateral talks on July 25 in Moscow between the heads of the Foreign Ministries of Armenia, Azerbaijan, and Russia, another dangerous narrative emerged. In his statement, Russian Foreign Minister Sergey Lavrov mentioned that "the Armenian side understands the need to convince the Armenians of Nagorno-Karabakh to meet with Azerbaijani representatives as soon as possible to coordinate the rights arising from the relevant legislation and international obligations (in this case Azerbaijan), including numerous conventions on ensuring the rights of national minorities."
Armenian Foreign Minister Ararat Mirzoyan stated in an interview that, "The position of the Armenian side regarding the need to address the rights and security issues of the people of Nagorno-Karabakh in the context of achieving lasting peace in the region has not changed. We have repeatedly emphasized that these issues should be addressed through the Baku-Stepanakert dialogue, and the effectiveness of that dialogue can be guaranteed only through international engagement, under an effective international mechanism." 
A main concern is that the mediators seem to have already decided on the outcome of negotiations even before they start. Specifically, they have decided that Nagorno-Karabakh will become part of Azerbaijan. This situation contradicts the right of Artsakh Armenians to lead a dignified and normal life in their homeland. 
Azerbaijan's state policy is evident. Despite the devastating war in 2020, the majority of Artsakh Armenians returned to rebuild their lives, going against Aliyev's plan to permanently settle the Artsakh issue. Consequently, what was not achieved through war is now being pursued through a total blockade, with the aim of pressuring people to leave Artsakh.
Azerbaijan has been giving mediators a false narrative, claiming that they need time to make Artsakh Armenians "obey Azerbaijani rules". Their reasoning behind this claim is that as long as these Armenians maintain strong ties with Armenia, Azerbaijan's authority in the region can never be fully established. To enforce this agenda, they have subjected the 120,000 Armenians, of which 30,000 are children, to unbearable living conditions and deprived them of access to essential food and medicine. Furthermore, they have imposed a total information blockade by not allowing international journalists from entering Artsakh, effectively cutting off these Armenians from the rest of the world. This dire situation has persisted for eight months. 
Similar to depriving parents who abuse or neglect their child, from their parental rights, Azerbaijan, which positions itself as the authority of Artsakh Armenians, is taking actions incompatible with ensuring their basic well-being.
The actions taken by Azerbaijan toward Artsakh Armenians, such as withholding essential resources and attempting to force compliance with their rules, raise serious concerns. Mediators and international entities have a responsibility to intervene and protect the rights and well-being of the Armenians of Artsakh. If they suggested to the Armenian Government to lower the benchmark and later recognize Artsakh as a part of Azerbaijan, they should also exert pressure on Azerbaijan to end the blockade that has been traumatizing more than 120,000 people for several months. Mere calls for opening the Lachin Corridor are insufficient — concrete actions are required. Aliyev's sense of impunity has reached a point where even international journalists are not permitted entry to report on the situation from the ground, to shed light on the issue, to personally meet and interview Armenians who are being subjected to severe moral and psychological torture.
Even in places where crimes against humanity have occurred, such as Darfur or Rwanda, there was an international presence to document the atrocities. However, what Aliyev is doing against the Armenians in Nagorno-Karabakh is truly unprecedented given his utter disregard for international calls to unblock the Lachin Corridor, and the decision of the International Court of Justice to stop racial discrimination against Armenians.
The mediators must identify Aliyev's main fear — his reputation as he wishes to avoid being perceived as someone who committed ethnic cleansing — and find a way to end this tragedy. Time is of the essence, as each passing day brings more suffering to the people of Artsakh, who have to endure long queues for bread, who have no access to medicine, fuel and the world simply because they are Armenian. If concrete measures, such as direct intervention, imposing sanctions on Aliyev's family, and targeting Aliyev's reputation, are not taken, international actors involved in the mediation process will ultimately share responsibility for the events unfolding in Artsakh. 
If war is normalized as a tool for solving issues in the South Caucasus, it will eventually open a Pandora's box of new aggression and instability around the world, causing even more human suffering. The ball is in the mediators' court. They have all the necessary tools; what is required is the will to act. 
Strategic Intelligence and National Security Strategy

Critical self-reflection is necessary as Armenia overhauls its intelligence infrastructure. For national security strategy to be concrete, substantive and operationalizable, it requires strategic intelligence. Nerses Kopalyan explains.
Read more