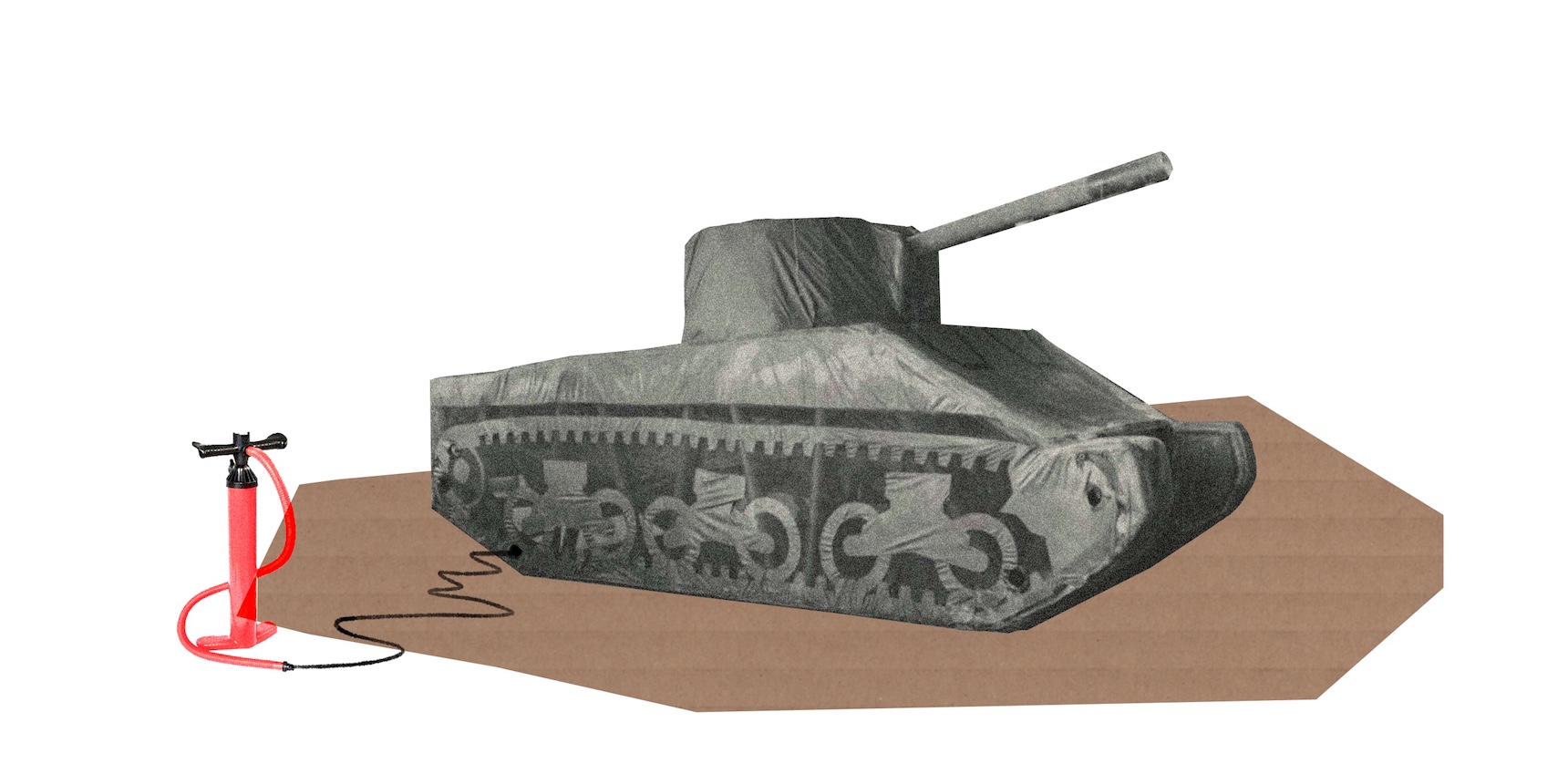 An analysis by Colonel Jean-Luc Théus, former French defense attaché in the South Caucasus, affirms that the government of former President Serzh Sargsyan refused to accept the obvious –– that the Armenian military had been unable to execute its tasks for some time, explaining the inevitable defeat of 2020.
It is a full house at the Military School in Paris on February 2, 2023, with people gathered for a conference entitled "High Intensity Conflicts, From Nagorno-Karabakh to Ukraine: Continuities and Ruptures in Air and Land Combat." Military officers make up the majority of those present at the conference, organized by the Army's Doctrine Center (CDEC). They are here to learn about the re-emergence of the threat of high-intensity war against the backdrop of the war in Ukraine. A highlight of the conference are observations from a French officer about the war in Nagorno-Karabakh. Posted in the South Caucasus region until the 2010s, Colonel Jean-Luc Théus offered his commentary.
"Azerbaijan built up its military apparatus and since 2011, the balance of power has swung on the side of Baku," Colonel Théus said.
Aside from the lack of a breakthrough at the Kazan Summit in 2011, the military attaché referenced military parades as a reason to explain the turning point. 
"It is at this point, when comparing the parades in Yerevan and Baku in 2011, that things became clear. What struck spectators in Baku was a throng of multiple rocket launchers, special forces, and aerostat drones," Théus said.
The Armenian military defeat in 2020 is the result of two factors, according to the Colonel. First, Baku built a comprehensive strike force, built around a fleet of drones –– initially Israeli but also Turkish drones, including loitering munitions commonly known as kamikaze drones, such as the Harop. Interoperability (drones, loitering munitions, special forces, artillery strikes, cyber warfare) played an important role in the suppression of Armenian and Karabakh defenses and contributed to a military victory for Baku.
"Baku had a fleet of more or less modern multiple rocket launchers, including easy-to-use Soviet-era models, but also more sophisticated models of Turkish, Israeli, Pakistani and Czech origin. It is a 'smart cost,'" explains the Colonel. "Baku spent only what was necessary. The Azerbaijanis bet on technology and more aging equipment (such as the BM-30 Smerch). Baku preferred to win battles not on the battlefield with relatively modern tanks but with more sophisticated technology."
"The air component, and in particular the Sukhoi-25 jets delivered by Belarus, was not decisive, nor were helicopters adapted to fire Israeli Spike-NLOS missiles at very long range, used at the margin during the conflict. Azerbaijan conducted a total of 600 aerial sorties in 44 days of combat," Théus explains. "Rather, Azerbaijani special forces played a leading role in the Armenian defeat. These special forces had been built from 2003 in partnership with Turkey and Pakistan. After taking the south, these special forces engaged in bypass maneuvers in forests, often on foot or in light vehicles with their weaponry on their backs, and without air support or artillery because of bad weather."
The element of electronic warfare was not negligible either. Azerbaijan was equipped with electronic tools, provided mostly by Belarus, to jam the Armenians' drones and communications.
The other variable was Armenia's unpreparedness. "Armenia was not ready for the inevitable," notes the French military attaché. "Armenian authorities long assumed that the adversary would not change –– that the one they faced in 1994 was the same in 2016 and the same they would face in 2020. Armenians refused to upgrade their weaponry to match what the adversary was openly announcing it had. There was a certain patronizing attitude among the Armenians to overlook the rise of Baku." 
"Armenian anti-aircraft systems were incomplete, obsolete and adapted to only one traditional threat –– that of manned aircraft. In two weeks, 60% of Armenian and Karabakhi anti-aircraft capacity was destroyed," the attache says. 
The result is obvious: a drop in Armenian morale with a corresponding moral victory of the Azerbaijanis. The psychological impact of Azerbaijani strikes on Armenian fighters was devastating. "The Armenians were not at all prepared for these kinds of strikes," he says. "Out of 200 Armenian tanks destroyed, half were captured without a crew –– abandoned because of mechanical disrepair, or because they ran out of ammunition or fuel, or because supply lines had been hit, or because tank crews were frightened by the sheer number of armed vehicles being destroyed; indeed, in 44 days of war, 700 armed vehicles were destroyed."
"On the Azerbaijani side, Baku was seeking moral revenge. Wounded in 1994, the Azerbaijani regime was keen to psychologically rearm the population through popular culture and information warfare," the Colonel said.
"It was important for the Azerbaijanis to believe that they could defeat the Armenians. The idea behind the 2016 war and taking some territory was to show the people and the Azerbaijani army that they were capable of this. There was a psychological motivation. Together with their first rate information warfare with images from drones, their psychological advantage over Armenians in social networks, especially Twitter, was apparent," said the attache.
The last lesson, according to Colonel Théus, was that, "Armenian tactics had been understood by Azerbaijanis and Turks since 2016 and Turkey's provision of Bayraktar drones (TB2) with operators and tools from June 2020 provided Baku with additional capacity."
Colonel Théus's assessment confirms that Armenia's old guard did not prepare Armenian society for the possibility of a new war. The previous regime did not increase Armenia's military budget enough or adapt its military doctrine to new forms of warfare. Moreover, Baku did not hide their view that, "Armenia had won only one battle, but the war was not over," as President Ilham Aliyev stated, while constantly increasing his country's defense budget.