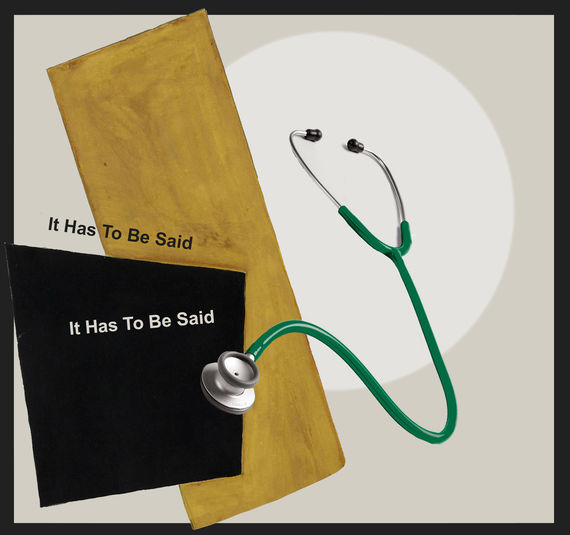 As the COVID-19 pandemic is ripping through almost every country on the planet, entire countries are in lockdown, overwhelmed hospitals are watching patients die for lack of resources and medical personnel are themselves becoming infected.
Only six months ago, this current situation would have been dismissed by most people as an unrealistic dystopian fantasy. Many developed countries had solid healthcare systems in place, highly-qualified medical staff and the technology, equipment and supplies to support them; countries like France, Germany, Canada, Finland, Australia and others provide universal medical coverage to their residents.
With over half a million infected globally, the United States has now become the new epicenter of the COVID-19 pandemic with almost 105,000 Americans infected. According to the John Hopkins' Coronavirus Resource Center, the U.S. is now leading the world in confirmed cases, surpassing even China. As the medical community scrambles to confront the deluge, doctors and nurses in that country have taken to social media begging for personal protective equipment and ventilators as they are crushed under the weight of exploding cases among their population.
The issue of affordable and accessible healthcare for Americans has been at the forefront of U.S. political debates for decades. Healthcare spending in the U.S. grew by 4.6 percent in 2018, reaching $3.6 trillion or $11,172 per person (as a share of GDP, health expenditures accounted for 17.7 percent); however, roughly 34 percent of that figure is spent on administrative costs. Today, as the country is gripped by COVID-19, the cracks in the system have ripped open.
While even developed countries with advanced healthcare systems are struggling with the pandemic, spending billions and sometimes trillions of dollars, a low-income country like Armenia spends less than 1.6 percent of its GDP on healthcare. In a post-COVID-19 world, this is something the Armenian government, civil society, public health experts and society must address.
For now, the Armenian government is fully covering the costs of testing, care and quarantining, providing universal coverage for its people.[1] Those who are infected or who have come into direct contact with an infected person do not have to pay any out-of-pocket expenses. The government is not only covering hospital stays, but has also set up multiple quarantine sites around the country, housing almost 700 people.
"What Armenia has done [in response to COVID-19] given its resources is amazing," says Dr. Varduhi Petrosyan, Dean of AUA's School of Public Health. "Everyone is covered." Aside from taking on the burden of care, from the very first case that was registered on March 1, Armenia's Health Ministry and other state agencies have been largely transparent about the situation of the spread of the virus. A public campaign was launched to inform the public about effective preventive measures; the Minister of Health regularly updates citizens through Facebook lives; other ministries provide daily briefings or press conferences; the Armenian Unified Infocenter Facebook page is constantly updated; the Fight Against Coronavirus Unified Information Platform was set-up to provide updates in real-time and the National Center for Disease Control and Prevention is also a valuable resource for concerned citizens.
Petrosyan says that, globally, public health does not get enough attention because politicians are usually focused on short-term results.
Since becoming Minister of Health in May 2018, Arsen Torosyan has allocated funds for public health efforts such as tobacco control and screening programs for colorectal and breast cancer. Petrosyan says these are important measures, particularly as preventive measures are vastly more cost effective than later treatment.
However, as numbers in Armenia are surging (there are currently 372 confirmed cases of COVID-19, one death and 28 recovered), the question remains as to how long Armenian authorities can hang on.
Once this pandemic is over, whenever that may be, the world will be a different place. Those countries that learn from this experience will be better equipped to face the next global health crisis. This current pandemic has shown that those countries who had previous experience dealing with epidemics like SARS had the mechanisms in place to respond quickly and comprehensively – countries like Singapore and Taiwan, even China and South Korea for example. They implemented rigorous contact tracing and enforced quarantines and social distancing. In Taiwan, data from government agencies involved in the effort to contain COVID-19 was consolidated to aid authorities. This data included cell phone locations that could help confirm whether individuals were respecting their self-quarantine. Though it was one of the first to record cases, Taiwan has been able to keep the infection limited to only 283 people so far.
Some of these measures might seem draconian or an infringement on individual rights and freedoms. Similar to other countries, the Armenian government had to resort to tighter restrictions when it became apparent that the virus had spread to a wider geography than originally thought and that generally, people were not complying with instructions to self-isolate.
In a post-COVID-19 world, countries will have to look at lessons learned, formulate a coordinated national response program, implement strategies and mechanisms for early intervention to mitigate loss of life without grinding economies to a halt. Finding the right balance on how to do this without completely surrendering the rights and freedoms we have come to take for granted will shape the future path of global society.
————————————
1- The Armenian government also provides universal coverage for other infectious diseases such as TB and HIV, with the support of international donor agencies.

Parallel to the coronavirus pandemic taking over the world, an infodemic is causing strain and impacting mental health. This week's editorial, once again, looks at the role of every person inhabiting the earth.
Read more