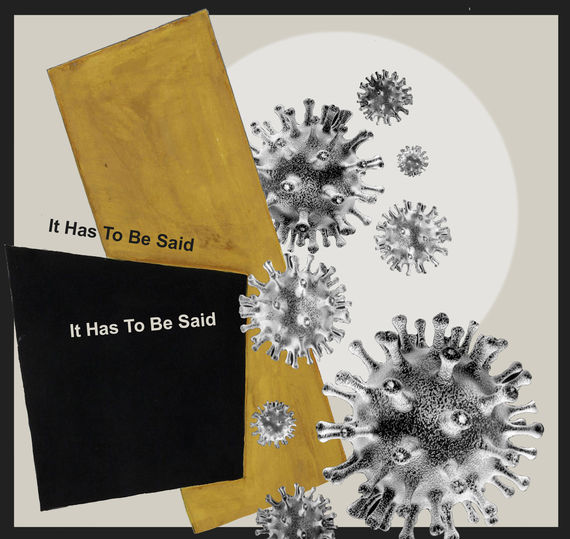 We all think we're invincible. I know I did. That is until yesterday, when my daughter and I made the difficult decision to not see each other for the next ten days, possibly longer. I had traveled to Brussels four days earlier and the nature of my job means that I am in constant contact with people.
I had been mulling the decision to self-isolate for a few days in my head. What if I had come into contact with someone who had COVID-19 but didn't know…Could I potentially infect my loved ones, my co-workers, students? Even though my husband and I are technically at a higher risk than my children and grandchildren, hearing my daughter say, "Mom, maybe we should isolate ourselves," meaning let's not see each other, was crushing. It was a tough call, but we both knew it was the right decision.
As much as we want to dismiss it as unjustified panic, this virus is forcing us to make hard decisions and take precautions we normally wouldn't. It's forcing us to find effective ways of working from home to protect the health and well-being of our colleagues and co-workers. It's wreaking havoc on economies and livelihoods and creating chaos in the lives of families with children who are now home indefinitely as schools are closing around the globe. It's driving the elderly into deeper isolation and trust me, the economically vulnerable are not hoarding toilet paper.
It's an obvious reality that humanity is more interconnected today than it ever was. We no longer have the luxury of thinking it won't happen to us, that we won't be impacted and if we are, then our needs and priorities are more important than those of our neighbors. "Après moi, le déluge" can no longer figure into a world where we share resources in ways we never have before.
In Armenia, we have witnessed how one woman's irresponsible and selfish behavior has infected people and forced many others into quarantine. We have read about similar cases in other countries. And while this virus has rattled almost every nation on earth, it is making us realize that humanity is fragile and at times defenseless against an unseen, and for some, deadly pathogen. Acting responsibly is not only in your best interest, but it's in the interest and for the sake of your neighbors, community and country.
We need to move away from individualistic, often destructive behavior, regardless of geography because it is putting undue strain on governments and especially medical personnel on the forefront of this pandemic. If we cannot contain the virus here in Armenia and if we begin to have community transmission then an even greater public health crisis will ensue and all of our personal justifications for being careless won't matter one bit.

In this week's "It Has To Be Said" editorial, Maria Titizian reflects on the latest domestic violence case in Armenia that left a woman dead and her 13-year-old daughter fighting for her life.
Read more