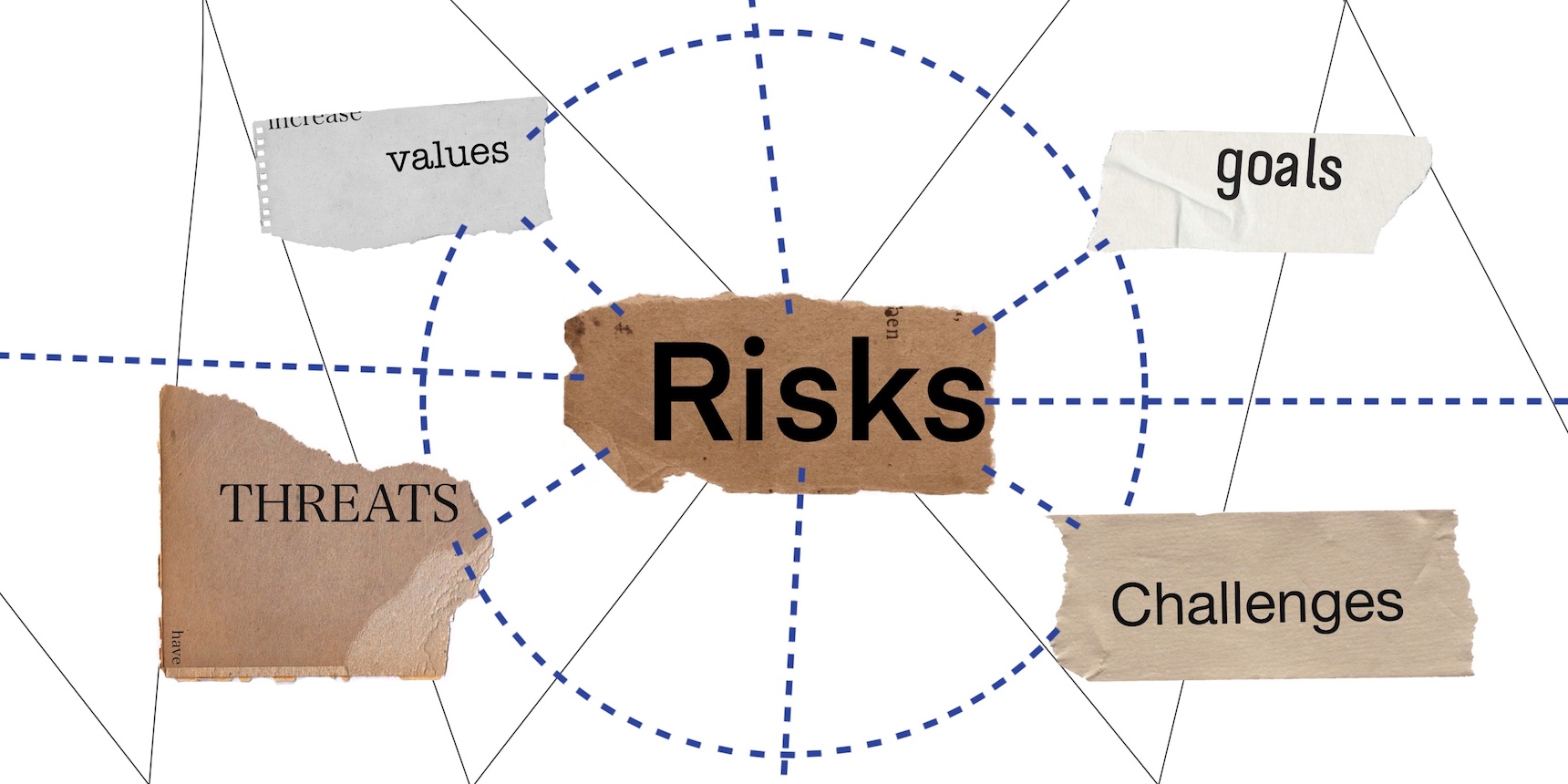 A National Security Strategy (NSS) is a national document that countries develop to meet security concerns and address external and internal threats. In the U.S., for example, the law requires the government to submit a NSS to Congress on an annual basis. Some analysts argue that the annual requirement for a NSS is too frequent since both global and domestic security environments do not change rapidly enough to review a country's main strategy outlook every year. Armenia's legislation doesn't stipulate the government craft a NSS; it is a political decision to have it. Since independence, Armenia has adopted two NSSs. The first one was adopted in 2007, and was not amended until July 2020, despite the significant changes in and around Armenia. Interestingly, for over ten years, Armenia's authorities did not want to revise the 2007 NSS, and it was only at the beginning of 2018 when then-President Serzh Sargsyan initiated the review of this key document. However, the process came to a halt because of the 2018 Velvet Revolution. Coming to power, Nikol Pashinyan's government also initiated the review process in 2019 and completed it the following year. 
In general, the 2020 NSS is a step forward in comparison with the 2007 NSS. Structurally, national values, goals derived from national interests, the general security environment, and inclusive threats, are well outlined. The review process was relatively public and inclusive. Different segments of society including political parties, civil society members, experts, parliamentary standing committees, and respective government actors were consulted and some were included in the crafting team. Notable, however, is the fact that these actors' role in the development of the document, especially the parliamentary Standing Committees, is unknown because there is no media coverage of it. The NSS should be a holistic national security document and its crafting process must include all government departments with  national security responsibilities both foreign and domestic. The involvement of these respective government bodies in the development of a NSS is especially welcome since it promotes a strategy-making culture. 
That  the role of multilateral international platforms is accounted for in the document (paragraph 4.6) is beneficial. The inclusion (paragraph 5.14) of the principle of the Responsibility to Protect in the realm of foreign and defense policy, especially with regard to the unresolved Nagorno-Karabakh conflict, is very important. Another positive component in the 2020 NSS is that it accepts the importance of reviewing the document not only (at least) every five years but also more frequently if necessitated by circumstances. The 2020 Artsakh War was such a circumstance. Adopting and regularly renewing the NSS is significant in terms of institutional development as well as in providing clear guidelines for a country's values, goals, interests, and challenges. It is also crucial for its defining of the country's position on certain issues, as well as specifying the strategic means and resources to achieve these goals and confront threats.
Despite these positive steps there are also reasons for the further revision of Armenia's NSS.
Several Observations 
First, the most compelling reason to amend Armenia's NSS is the new security environment created as a result of the 2020 Artsakh War. The Nagorno-Karabakh conflict remains unresolved and continues to overshadow regional peace and stability. Although the 2020 Artsakh War has brought some clarity for many Armenians regarding the adjacent seven regions of the former Nagorno-Karabakh Autonomous Oblast (NKAO), the final status of Artsakh remains uncertain. This "clarity" came as most Armenians considered these regions as part of a united Artsakh, whereas many states, including Armenia's allies Belarus, Kazakhstan, and Iran, with whom Armenia has traditionally had good relations, welcomed the "restoration of Azerbaijan's territorial integrity" after the war. Indeed, the international community has always considered these seven regions as Azerbaijan's sovereign territory.
Azerbaijan's President Ilham Aliyev has frequently declared that the Nagorno-Karabakh conflict has been resolved, and Karabakh is an inseparable part of Azerbaijan. In Armenia's 2020 NSS, Artsakh's sovereignty is described as of "primary value" and that the "international recognition of Artsakh's right to self-determination without preconditions" is a national objective. Currently, however, what are Armenia's NSS positions with respect to territories of the former NKAO that are now under Azerbaijani control?
Second, in the context of national security and international cooperation, the 2020 NSS ascribes importance to the Collective Security Treaty Organization (CSTO), a Russian-led military-political alliance of which Armenia is a member. It is clear that the principles of territorial integrity and inviolability of the borders, crucially important features in every NSS, are at risk. Azerbaijan,  has at different times since the 2020 ceasefire, made incursions on Armenia's internationally-recognized territory occupying some territory starting from May 2021. That these territories are Armenia's sovereign territory has been confirmed by a number of statements made by several countries.The former Secretary-General of the CSTO, Nikolay Bordyuzha also confirmed these as Armenian sovereign territories. Even though the CSTO has been inactive in this situation, it is obliged to react to such violations of borders. Immediately after Azerbaijan's incursions, Armenia requested help from CSTO. However, the appeal amounted to no real response from the organization, leading Armenia to express its discontent. Frustrated with the inactivity of the CSTO, some Armenian high-level officials, including the Defense Minister and secretary of the Security Council Armen Grigoryan, criticized the organization for not responding effectively. Recently Prime Minister Nikol Pashinyan also criticized the CSTO's reaction and behavior both during the 2020 Artsakh War and Azerbaijan's intrusion in Armenia's sovereign territory.       
High-level Armenian officials have often discussed and highlighted the importance of increasing the organizational effectiveness of the CSTO. With the inactivity of the military alliance, Armenia should now reflect on how the CSTO should be incorporated into its own security architecture.  While Armenia has fulfilled its security obligations to the CSTO including dispatching a contingent to Kazakhstan in January 2022 as part of a CSTO peacekeeping force to help stabilize the country after mass protests broke out, a new NSS should reflect or perhaps reformulate the country's position regarding this organization.
Third, the new NSS will have to address Armenia-Turkey relations – a difficult task, given Turkey's "blatant involvement in the 44-day war", to quote Armenia's Government Program. Turkey's policy towards Armenia was described as "unneighbourly" in the 2020 document, and paragraph 4.4 characterizes Turkey as a "security threat". Indeed, that is a fact proven by the 2020 Artsakh War. Aside from political support, Turkey was also directly involved in the war. Turkey deployed thousands of mercenaries from Syria and Libya to Azerbaijan, as confirmed by international media outlets, such as The Washington Post, Reuters, The Guardian, Foreign Policy, Kommersant, and Novaya Gazeta. Moreover, following joint Turkish-Azerbaijani military exercises in Azerbaijan in July-August 2020, a significant contingent of Turkish Armed Forces allegedly remained on the territory of Azerbaijan. This contingent later played a coordinating and guiding role in planning and conducting the offensive military operation in Nagorno-Karabakh.
Is Turkey, therefore, still a security threat after the 2020 Artsakh War? Is a potential future NSS going to reformulate the existing terminology regarding Turkey especially given the complexity of the current normalization process between the two countries? 
Fourth, although the 2020 document identifies Armenia's national interests and the "strategic means" to protect them, there are many issues, challenges, threats, and goals that are simply described as a wishlist with very little substantive ideas on how to address them. In other words, it lacks the very important interplay between the ends and means.
For instance, regarding public security (Section 7), the need for "effective procedures to prevent the infiltration of infectious diseases," as well as "for preventing the development, dissemination, and use of nuclear, chemical, biological weapons of mass destruction" is articulated. These are important security issues, but equally important is a formulated plan on how they will be addressed. Similarly, in the subsection pertaining to the birthrate, the current document highlights the objective of demographic growth through increasing the birthrate and repatriation. It is mentioned that Armenia shall take "precise steps" towards those goals, however, there is no further specification on how or what those steps are. 
Human capital is critically important in Armenia, and the 2020 NSS considers it Armenia's "most important resource" (Paragraph 1.6). Many young professionals do not want to work in the public sector, mainly because of low salaries. They prefer the private sphere or they emigrate. The new NSS should also touch upon the very important cadre policy and outline the means to improve the public administration system.       
A national security strategy should not only identify interests, goals, threats, values, challenges but also provide plausible ways and means given the country's resources with a timeline ; without this, it is simply a national security concept , but not a Strategy. An attempt at providing strategy can be seen in the section dealing with energy security, where the further development of nuclear energy and diversification of the means and routes of energy supply are emphasized. Other sections of the NSS should also follow this logic.       
The notion of strategy is first of all concerned with answering the question of "how to do or execute something". It is one thing to identify wants and aims, but it is a completely different thing to have a deliberate assessment of the resources needed to achieve those objectives in a given timeframe. In other words, identifying courses of action (ways) and resources (means) to meet the wants is crucial. In any realistic NSS, the ends must be supported by the ways and means. One advantage of that approach is that respective stakeholders can immediately start the planning and execution of the document, and can also request necessary fiscal resources. Understandably, the ways and means might not be very detailed since it is an unclassified document. Usually classified documents provide detailed ways and means. Still, any successful NSS needs a certain level of development of ways and means; otherwise, it might leave the impression that the objectives are aspirational in nature.    
Last but not least, risk assessment, which Armenia's NSS lacks, is yet another important component in the national security strategy development process. For example, possible fiscal restrictions that may negatively affect the NSS's identified objectives is a potential risk, which should be deliberately evaluated and assessed. The document can also outline, analyze, and compare major risks that could potentially hinder certain aims of the NSS and accordingly develop plans to mitigate those obstacles. 
A Definition of Security
Since the NSS is about security, it is reasonable that this conceptual document provides a clear and all-encompassing definition of security. David Baldwin, reformulating Arnold Wolfers' characterization of security defines the concept as "the absence of threats to acquired values", and provides the following definition: "security is a low probability of damage to acquired values". For both of these scholars the definition of security is identical to and serves the concept of national security as well. Armenia's conceptualization of security is underdeveloped, and in order to enhance a more robust definitional understanding, it would do well to adopt Baldwin's criteria.
The advantage of Baldwin's definition is that it includes different types of security: military, economic, social, and environmental. Baldwin and Wolfers also suggest several specifications regarding national security: Security for whom? Security for which values? How much security? From what threats? By what means? At what costs? In what time period? Armenia's NSS addresses some but not all these questions; its weakness is connected to often lacking a specification of the timelines, means and costs for coping with threats and reaching stated goals. 
This analysis does not aim to provide a holistic picture of all the changes necessary for the NSS. The revision of the 2020 NSS should, however, also take into account shortcomings pointed out by others. To streamline and further improve the document its authors should take these critiques into account.