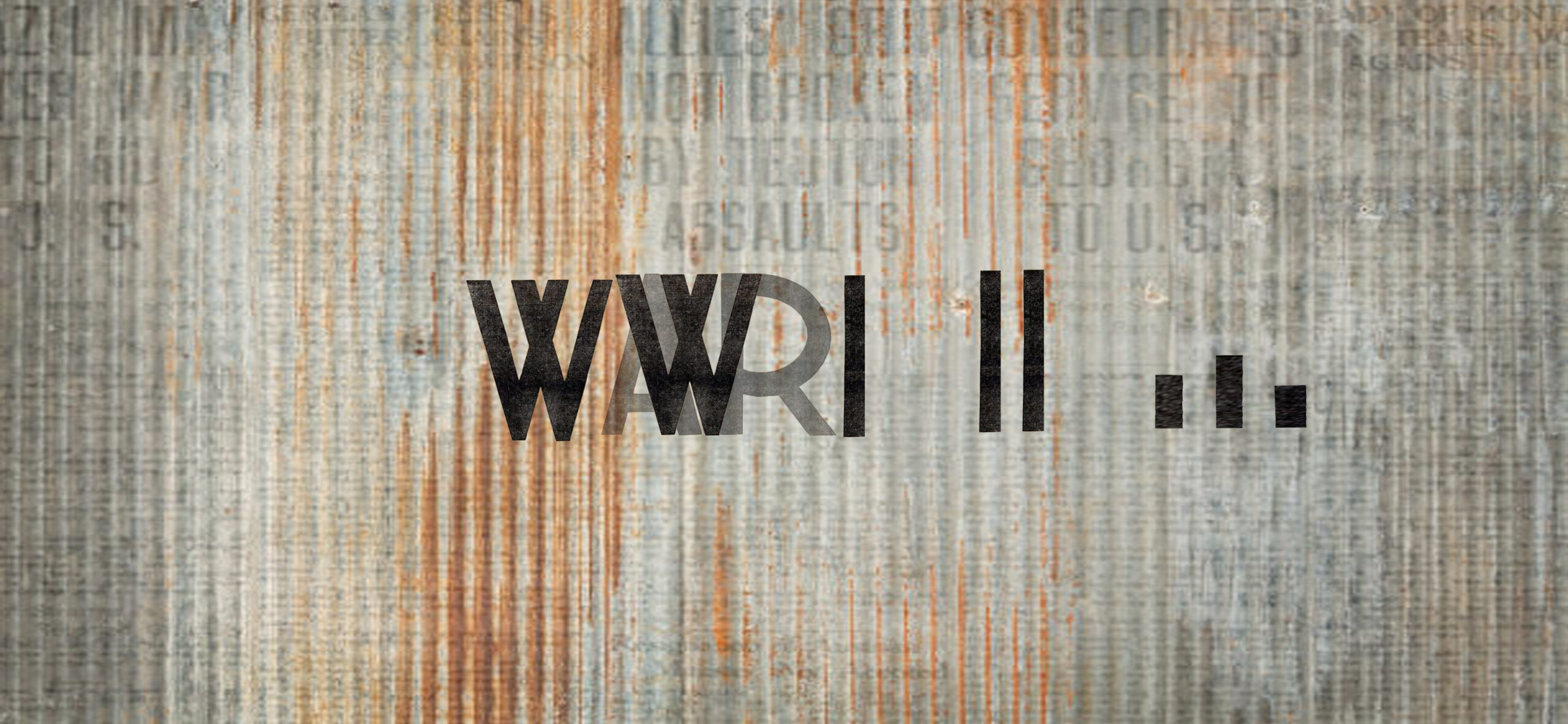 He, too, has resigned his part
In the casual comedy;
He, too, has been changed in his turn,
Transformed utterly:
A terrible beauty is born.
W.B. Yeats, 1916
On April 2, 1917, President Woodrow Wilson addressed Congress, requesting a declaration of war against Germany. Germany's use of unrestricted submarine warfare against commercial and civilian targets, he claimed, was "a challenge to all mankind." "We have no quarrel with the German people," Wilson famously said. "We have no feeling for them but one of sympathy and friendship." After excoriating "Prussian autocracy," Wilson pointed to Russia as a beacon of hope: "Does not every American feel that assurance has been added to our hope for the future peace of the world by the wonderful and heartening things that have been happening in Russia?" The most enduring sentences in one of the most important American presidential speeches in US history have echoed—at times sincerely and at times hollowly—for more than a century: "The world must be made safe for democracy. Its peace must be planted upon the tested foundations of political liberty." 1917, the height of the Great War, was also the year in which Ukraine briefly became a republic, independent of Russia. A headline in the New York Sun of Sunday, July 22, 1917, shouted, "Ukraine Reborn as a Nation after 263 Years in Serfdom." Historical hindsight is so often tinged with irony.
Ukraine
Media commentators, analysts, pundits and historians have all scrambled to draw historical parallels to make sense of Putin's most recent aggression toward Ukraine, but there have been relatively few nuanced references to World War I. At times, viewing Putin's war in Ukraine is like glimpsing history through a postmodern kaleidoscope: early Ukrainian tribal origins, Tartar and Mongol invasions, Prince Vladimir accepting Orthodox Christianity, the Russian Empire, the birth of the Soviet Union, the rise of fascism, World War II, the creation of NATO, the Cold War, the fall of the Soviet Union, the horrific battles in Chechnya, and the annexation of the Crimean Peninsula—historical reference points employed, somewhat randomly, to explain cause and effect or to assign blame. Putin went so far as to compare events in separatist-controlled Donbas with genocide and he justified his war in Ukraine as "denazification," even as Russia proceeds to flatten entire cities, damage hospitals, a maternity ward, schools, town halls, apartment buildings, a nuclear power plant and even a Holocaust memorial site, marshaling crushingly asymmetrical firepower against a much weaker but more passionate volunteer army of born-again nationalists. And the Ghost of Christmas Yet to Come, Nuclear Armageddon, seems always to lurk in the shadows.
Ukraine gained a short-lived independence from the Russian Empire between 1917 and 1920 before it was absorbed into the Soviet Union. Novelist and scholar George Raffalovich (1880-1958), writing in the New York Sun in 1917, pinned his hopes for the Ukrainian future on an emergent internationalism, the foundation of which was peaceful coexistence, cooperation and individual state sovereignty. Raffalovich was a British national born in France of German-Jewish-Ukrainian extraction who was fiercely committed to Ukrainian independence. Because of his internationalism, political engagement and forthright advocacy in lectures and print, he was accused of having German sympathies and was exiled from Britain during the war.[1] "There is now in Kiev a Ukrainian Parliament with a responsible Government which has complete executive power within Ukraine," he wrote in the New York Sun in July 1918. "Ukraine elects her own representatives and controls her own Cabinet. The Ukrainian Ministry will discuss with Russia all points that need to be discussed. The peace, amity and cooperation will be strong. It is, in short, a partnership, but henceforth, Ukraine is to be a partner, not a subject." Raffalovich argued idealistically that, although people (and empires) were resistant to change, Ukrainian independence from Russia represented a change for the better, not for the worse. "It means that, [in] having her liberty, Ukraine will take her part in the fight for worldwide liberty. The Allies should welcome this new proof of Europe's liberation from a great nightmare." Raffalovich went on to discuss the history, geographic features and ethnic composition of his homeland.
Ireland
Phrases in Raffalovich's article, viewed in retrospect from the present, verge on the uncanny: "The nation having been considered non-existent in Russia had no political frontiers. The ethnographical frontiers of Ukraine which we must therefore adopt are not the easiest to determine, owing to the system of Cromwellian plantations, which has been used by the Russian authorities at various periods, Crimea being the most thorough example of this policy."
Significantly, Raffalovich evoked the example of Ireland, the exploitative British plantation system, and the ruthless brutality of British subjugation, which killed around one fifth of the Irish population through war, famine and disease during the Cromwellian reconquest of 1649-1652.[2] This was an indirect reference to the Easter Rising of 1916, when people from all walks of life became politicized and involved in the struggle for Irish independence. The questions raised by the Easter Rising, according to Fearghal McGarry, are hauntingly relevant to the citizens of Ukraine: "What led people from ordinary backgrounds to fight for Irish freedom? What did they think they could achieve, given the strength of the forces arrayed against them? What kind of republic were they willing to kill and die for?"[3] George Raffalovich clearly understood. Writing under a penname, Bedwin Sands, Raffalovich wrote pointedly in The Irish Standard, a newspaper published in Minneapolis, Minnesota, in September 1916 in support of the Irish nationalist movement. To address the "sorrowful grievances" of the Irish people, the real solution is simple: "It spells four words: Ireland for the Irish."[4]
Armenia
A parallel example can be drawn from Armenian history. On May 28, 1918, the Armenian National Council declared the independence of Armenia, before it was divided between the Turkish National Forces and the Russian Red Army. This brief moment of national independence came in the wake of the 1915 Ottoman genocide against Armenians and other ethnic minorities, a tragedy engineered by the Committee of Union and Progress—the Young Turks—that etched a horrific template for the reprisals of decaying empire: scapegoating, ethnic cleaning and holocaust. As Peter Balakian has persuasively argued, the movement in America for humanitarian intervention for the Armenians in Turkey in 1896, and its massive relief efforts in the region during the genocide of 1915 and beyond, commenced the modern era of human rights relief.[5] The Armenian independence movement of the late 19th century is, in a sense, a resonant prequel to the Easter Rising of 1916, particularly the activities and demonstrations of the Dashnak and Hunchak parties and powerfully symbolic Ottoman Bank Incident of 1896, when a small cluster of men, led by Armen Garo (1872-1923), barricaded themselves in the prestigious Ottoman Bank and made demands for genuine "freedom of worship, education, and the press" and "the restoration of usurped real property."[6] Garo later recalled the dramatic events of 1896 (which he miraculously survived), as Balakian reports:
[Garo] wrote, what could we do, "Let those wretched ones massacre us?"
Garo implored the people inside the bank not to be afraid. "We're neither murderers, nor bandits. We are Armenians who have come here in defense of our people's cause." An Irishman who worked at the bank shouted back—"I am an Irishman, sir, and I understand you very well. How can I help you?"[7]
Again, George Raffalovich's analysis in 1914 was prophetic: "A glance at the map at the Near East will show how the importance of every question of the European and Asiatic problems of the day is linked to a certain degree to the Ukraine question. The future of Armenia and the free passage of the Dardanelles are the two most important ones to England. Unless we impose a return to the old policy on Eastern affairs and cease to support indiscriminately a Government that cannot deal decently by their subject races, it is there that we shall pay the penalty."[8] In a number of publications from this period, Raffalovich placed the consequences of Russian imperialism and militarism within a wider, international context in order to awaken America and Britain to grave violations of human rights worldwide: "The American public have been saturated of late with breaches of international law, and numerous tales of atrocities. Jews, Lithuanians, Belgians, Serbs, Armenians, and even the Poles themselves have one by one brought the story of the wrongs they have suffered, until arson, pillage and rape are taken almost as a matter of course."[9]
Wilson and Biden
Putin's war against Ukraine evokes so many images and plotlines from the Great War of 1914-1918: the conventional land war on European soil, the systematic focus on civilian targets and domestic infrastructure, the displacement of an entire population, even the closing of the Dardanelles by Turkey! Significantly, relatively few historical references have been made to the Great War of 1914-1918 in contemporary commentary and analysis, and yet President Joe Biden's comments, and many others like them, seem to channel Woodrow Wilson's rhetoric of democratic evangelism: "Liberty, democracy, human dignity—these are the forces far more powerful than fear and oppression. They cannot be extinguished by tyrants like Putin and his armies. They cannot be erased… from people's hearts and hopes by any amount of violence and intimidation. They endure. And in the contest between democracy and autocracy, between sovereignty and subjugation, make no mistake: freedom will prevail."[10]
The Biden administration's response to Russia's latest expression of authoritarian militarism has been forceful, collaborative and cautious, the specter of World War III always looming on the horizon. However, Biden's comments, and many others like them, are a pale reflection of Woodrow Wilson's more vital rhetoric of democratic evangelism and his heartfelt ethos of liberal internationalism. On February 4, 2021, Biden addressed reporters in the White House Briefing Room, arguing that the United States must meet accelerating global challenges "with diplomacy rooted in America's most cherished democratic values: defending freedom, championing opportunity, upholding universal rights, respecting the rule of law, and treating every person with dignity. That's the grounding wire of our global policy—our global power. That's our inexhaustible source of strength. That's America's abiding advantage."[11]
As G. John Ikenberry has pointed out with such clarity, strands of internationalism culminated in the twentieth century. And yet Vladimir Putin's Weltpolitik seems to vacillate between regional imperialism and a cynical authoritarianism. Biden, in response, has framed his call to action in terms of Wilsonian liberal internationalism with tendencies toward a "globalist" and "realist" orientation and an emphasis on collective security through military alliances, underwritten by American hegemonic power. It may take another generation for aging world leaders to adjust anew to the realities of multipolar geopolitics, but can the world afford to wait?
The present discourse around Putin's war of conquest against Ukraine has drawn upon Wilsonesque tropes: "we have no quarrel with the Russian people," "we will meet the test," and "we will save democracy."[12] While Biden has championed the consolidation and solidarity of NATO military alliances and the coercive power of global economic sanctions, Wilson was much more committed to internationalism and peacemaking, best exemplified by the last of his Fourteen Points, which called for a "general association of nations," laying the foundation for the League of Nations in 1920 and, subsequently, the founding of the United Nations in 1945. This legacy is characterized both by the hope and idealism of international harmony but also its failure: the failure of the United States to join the League of Nations and the inherent weaknesses of the United Nations, engendered by hegemonic power and hierarchy. The Wilsonian legacy of liberal internationalism is complex. Beneath the surface of liberal democratic evangelism and enlightenment lay a fractious mixture of moral blindness and outright racism. Wilson's support of the post-Civil War order in the Jim Crow South, which also infected his promotion of segregation in the civil service, was mirrored in his foreign policy. As Ikenberry explains, this paradox is reflected in Wilson scholarship from the mid-twentieth century to the present. "[Wilson] proclaimed seemingly universal principles about the rights and protections of nations and peoples, but he never questioned prevailing imperial and racial hierarchies. His notion of the self-determination of nations and peoples was, in practice, quite limited. At Versailles, only the peoples within the European parts of the collapsed Eurasian empires were granted national recognition. The others were consigned to 'protectorates.'"[13]
Ikenberry, drawing on the work of historian Erez Manela, concludes that the hopes for self-determination of colonized, marginalized and stateless peoples across the globe, including Chinese, Koreans, Arabs, Jews, Armenians and Kurds, among others, were dashed with the realization that the Western domination of their societies would not end, as Wilson was not above colluding with British and French imperial interests.[14]
In a prescient speech to the UN General Assembly on September 17, 2021, Ukraine President Volodymyr Zelensky seemed to channel this history, appealing to member nations: "It's time to wake up!" Ukraine awoke to the call of the United Nations in 1945, he said pointedly, and since then it has not fallen asleep.
It did not fall asleep when it survived the Holodomor, Babyn Yar. Did not fall asleep when the whole world survived two wars, the Holocaust, lost 100 million people. This was the price for humanity to realize that all nations, all countries, are equal, and all conflicts must be resolved through dialogues and only through dialogues, not tanks. Believing this, in 1945, Ukraine became one of the founding members of the United Nations. Today, they would be shocked to see the words "ensure the rights of all peoples" in the theme of the General Assembly. I'm sure they would say, "What have you been doing all these 76 years?"
With regard to the present crisis in Ukraine, it is the peacemaking tradition of the nineteenth and twentieth centuries that constitutes a genuinely usable past. The international peace movement was a loose, progressive and enduring coalition that strove, according to Ikenberry, to "strengthen international law and institutionalize norms of the peaceful settlement of disputes through arbitration and the building of an organization of nations with wide participation and authority over matters of peace and security."[15]
As democratic institutions around the world deteriorate in the face of militant authoritarianism, an international ethos and sense of community is emerging in political culture, state and local governments, finance, commerce, industry, the arts and academia—painting social media, clothing and even city skylines in horizontal bands of blue and yellow. This spontaneous, ad hoc flowering of internationalism and peace activism, a powerful echo of the nineteenth- and twentieth-century international peace movement, represents hope that if the loose international democratic coalition that supports Ukraine's sovereignty and self-determination lose the war, then it may, within a longer arc of history, win the peace. It is, in some ways, a testament to youth, to a new generation of global leadership, catalyzed by public opinion and grassroots advocacy. In a world order riven by power-lust, territoriality and toxic masculinity, the solution is investing in and recommitting to the basic diplomatic toolset for lasting peace, with the goal of resolving international grievances through negotiation, arbitration and international conferences. Significantly, "the machinery for cooperation and settlement of conflicts following the norms of multilateralism and sovereign equality"[16] was fostered, in part, by international feminism and socialism and other voices of political dissent.
The moral blindness of liberal internationalism vis-a-vis a history of hierarchy, racism and imperialism has inspired the democratic world community to examine its vanities and blind spots, as it rouses to Zelensky's clarion call: "It's time to wake up!" In June 2021, President Joe Biden, a proud Irish-American and Catholic, made an emotional address to U.S. troops stationed in England, ahead of the G7 Summit. As The Irish Post reported, "He took the opportunity to quote the renowned Irish poet W. B. Yeats, paraphrasing the famous finishing line from his poem, Easter 1916, which described the beginnings of the Irish War of Independence after the Easter Rising 'The world has changed utterly,' Mr. Biden said. 'A terrible beauty has been born.'"
Acknowledgments
Gratitude to Anna Ohanyan, Deborah Kisatski, and Barton Levi St. Armand for feedback and criticism on earlier drafts of this paper.
References
[1]
Evening Standard
, London, England, October 26, 1917, p. 6, accessed via Newspapers.com on March 21, 2022.
[2] Raffalovich, George, Ukraine Reborn as Nation after 263 Years in Serfdom.
The Sun
(New York), July 22, 1917, p. 9.
[3] McGarry, Fearghal (2010).
The Rising, Ireland: Easter 1916.
Oxford University Press, p. 4.
[4] Sands, Bedwin [pseud. George Raffalovich] (September 2, 1916). Ireland for the Irish,
The Irish Standard
(Minneapolis, Minnesota), p. 1, accessed via Newspapers.com on March 21, 2022.
[5] Balakian, Peter (2003).
The Burning Tigris: The Armenian Genocide and America's Response.
Harper/Collins, p. 64.
[6] Ibid, p. 104-105.
[7] Ibid, p. 106.
[8] Sands, Bedwin [pseud. George Raffalovich] (1914).
Ukraine: A Lecture Delivered on Ukrainian History and Present-Day Political Problems.
Frances Griffiths, p. 71.
[9] Sands, Bedwin [pseud. George Raffalovich] (1916).
The Russians in Galicia
. Ukrainian National Council, 1916, p. 5.
[10] Biden, Joseph (Feb. 24, 2022). Remarks by President Biden on Russia's Unprovoked and Unjustified Attack on Ukraine,
The White House Website,
accessed March 3, 2022,
https://www.whitehouse.gov/briefing-room/speeches-remarks/2022/02/24/remarks-by-president-biden-on-russias-unprovoked-and-unjustified-attack-on-ukraine/
.
[11] Biden, Joseph (Feb. 4, 2021). Remarks by President Biden on America's Place in the World,
The White House Website,
accessed Feb. 4, 2021,
https://www.whitehouse.gov/briefing-room/speeches-remarks/2021/02/04/remarks-by-president-biden-on-americas-place-in-the-world/
.
[12] Biden, Joseph (March 1, 2022). Remarks of President Joe Biden—State of the Union Address as Prepared for Delivery,
The White House Website,
accessed March 9, 2022,
https://www.whitehouse.gov/briefing-room/speeches-remarks/2022/03/01/remarks-of-president-joe-biden-state-of-the-union-address-as-delivered/
.
[13] Ikenberry, John G. (2020).
A World Safe for Democracy: Liberal Internationalism and the Crisis of Global Order
. Yale University Press, p. 133.
[14] Ibid, p. 135-136.
[15]
Ikenberry, John G. (2020).
A World Safe for Democracy: Liberal Internationalism and the Crisis of Global Order
. Yale University Press, p. 88.
[16] Ibid, p. 115.