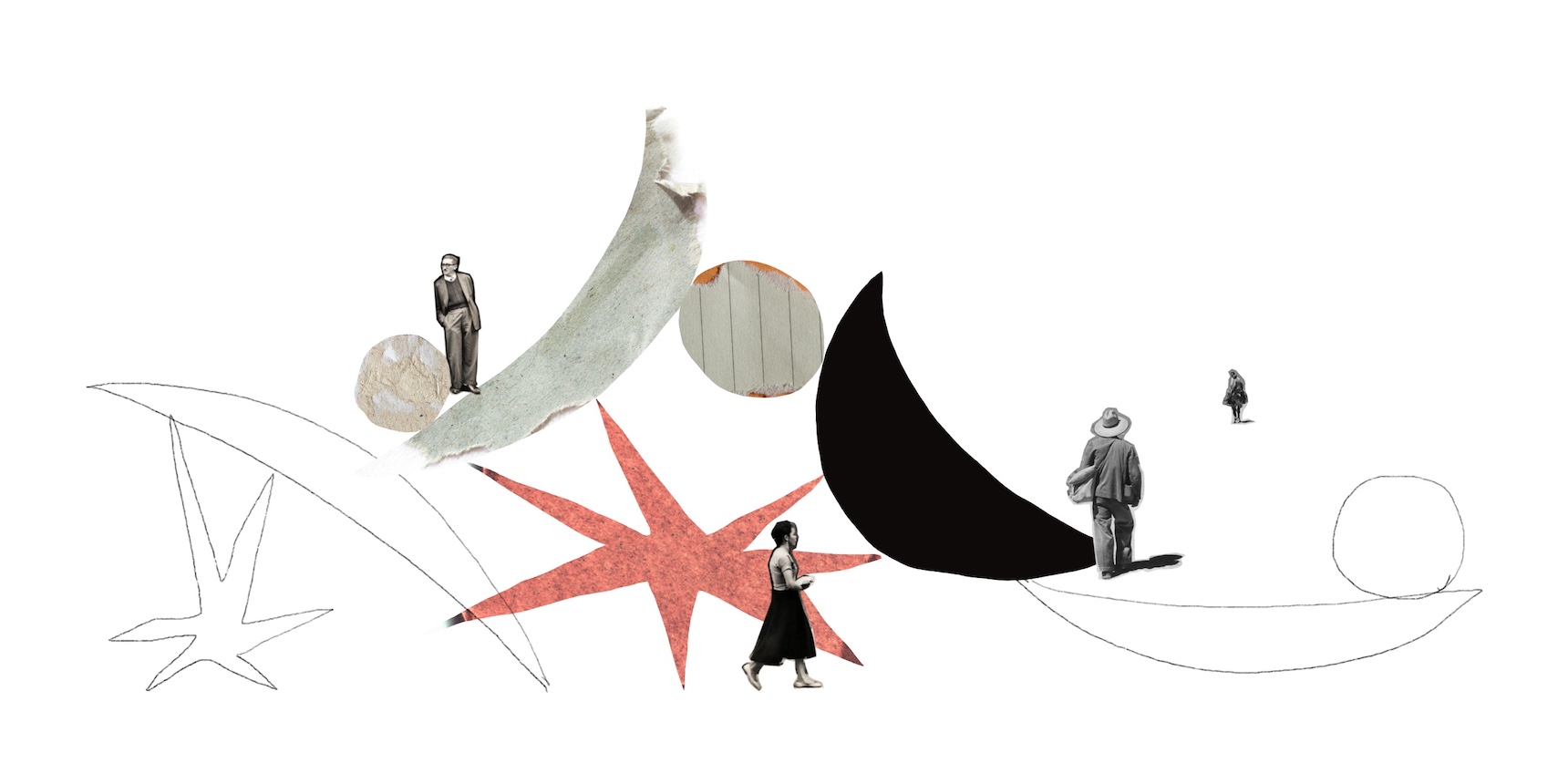 Much has been written about the 2020 Artsakh War, including its repercussions throughout the region. For future historians, however, the 44-day war involving Armenia and Azerbaijan will be viewed as only one event among many in the larger emergence of a possible new world order. In the context of the ongoing war in Ukraine, persistent conflicts in the Middle East, and increasing Sino-American tensions in East Asia, the Caucasus is not a region to be overlooked, especially the role of Iran.
Unlike neighboring powers Russia and Turkey, Iran has no interest in making the Caucasus a sphere of geopolitical influence, despite its deep historical and cultural ties to the peoples of the region. Instead, it favors friendly and stable relations with Yerevan, Tbilisi and Baku. However, like Moscow and Ankara, Iran also faces its own set of uncertain domestic and international circumstances, compounded by increasing tensions with actors such as the United States, the European Union, and Israel. In this context, a particular flashpoint in the region that has been receiving international attention is the growing enmity between Tehran and Baku, which has undeniable implications for Armenia and the region more broadly.
 Old Neighbors
Iran, or historical Persia, has a rich history, and one that has often intertwined with Armenia. Dr. Pietro Shakarian, a historian at the Higher School of Economics in St. Petersburg, notes that "one of the earliest recorded mentions of the name 'Armenia' can be found at Iran's Behistun Inscription that Darius the Great left us, circa 500 BC." For many centuries, Armenia was a satrapy of Persia until it achieved full independence under the Artashesian dynasty. After Armenia became the world's first Christian state in AD 301, Iranian attempts to retain cultural and religious influence eventually led to the great Battle of Avarayr in 451 AD. As Shakarian explains, "the Armenians were led by our favorite commander Vartan Mamikonian, and although they lost the battle, the Persians nevertheless relented and allowed them to practice their Christian faith." By the 16th century, historical Armenia was split between its eastern and western halves, with the former being within the Shiite Persian empire. By the early 19th century, however, the Russian Empire and Qajar Iran found themselves embroiled in territorial conflict over the Caucasus. As a result of the ensuing Russo-Persian Wars of 1804-13 and 1826-28, all the territories of eastern Armenia and regions north of the Araks River were fully brought under the control of the Russian Empire. 
By the time of Armenia's independence from the Soviet Union in 1991, the now Islamic Republic of Iran had to develop bilateral relations with Yerevan and Baku directly. Despite the common religious ties, relations between Iran and fellow Shiite-majority Azerbaijan are tense compared with the Islamic Republic's preference for cordial relations with Christian Armenia. To a significant degree, this dynamic is guided by Baku's aggressive policy of rhetorical irredentism directed against Iran's majority-Azeri northern provinces, an area historically known as Iranian Azerbaijan, but which Azerbaijani and Turkish nationalists call "Southern Azerbaijan." The close security ties that Israel has forged in the last decade with the "Kuwait on the Caspian" only add to Tehran's suspicions.
Post-2020 War Tensions
During the First Nagorno-Karabakh War, Armenian forces seized territory along the internationally recognized border between Iran and Azerbaijan, thus establishing a common border between Iran and the self-proclaimed Republic of Artsakh. However, following Azerbaijan's success in the 2020 Artsakh War, which included extensive Turkish support – and per the November 9 ceasefire statement – Baku regained control of its 135 km southern border with Iran. While the results of the war have produced numerous challenges for Armenian national security, Baku's bluster and post-war hubris toward both Yerevan and Tehran, as well as its control over the southern border, have produced a marked change in Iran's policy towards Azerbaijan. 
The so-called Zangezur Corridor (what Iranians often call NATO's "Turan Corridor") is viewed at least with a sense of suspicion, if not outright hostility. Tehran perceives Baku's ambition for this strategic link to NATO member Turkey as a direct threat to its national security and interests in the region. The proposed route through Armenia's southern Syunik region elicits concerns in Tehran about an increased Azerbaijani and, thus, Turkish presence across its northern border. Iranians are further alarmed by the prospect of Israeli intelligence and military operations along this stretch of land.
Officially, by the terms of the November 2020 ceasefire statement, a transport connection would be de-jure controlled by Armenia with Russian border guards "responsible for overseeing the transport connections." However, Azerbaijan's President Ilham Aliyev has made clear that they want unfettered access to Nakhichevan, thus granting Azerbaijan a direct territorial link to Turkey. The latter has been a long-cherished dream of pan-Turkic nationalists in Ankara. In response, Yerevan has firmly rejected the idea of granting Baku any territorial control over the Meghri region or Syunik more broadly.
Azerbaijan's aggressive demands and irredentist rhetoric about a "Western Azerbaijani Community" in Syunik have been a particular cause for concern in Tehran, which perceives Aliyev's claims as a first step toward possible Azerbaijani encroachments on Iranian territory. These concerns have been enhanced by Azerbaijan's September 2022 incursions and its continued military presence on internationally recognized Armenian territory. Tehran fears the continuation of Azerbaijan's "salami tactics" against Armenia will have serious implications for Iranian national security.
The increasingly close relations shared between Tel Aviv and Baku add another dimension to the ongoing antagonism between Iran and Azerbaijan. Throughout the 2010s, Azerbaijan and Israel developed a strong relationship which predominantly focused on the reciprocal supply of energy and armaments. Azerbaijan has been supplying 40% of Israel's oil imports, while Baku has received over 70% of its imported weaponry from Tel Aviv since 2016. In addition to this economic and military relationship, Tehran has long accused Baku of permitting Israel to use its territory for anti-Iranian activities, including allowing Israeli drones to operate from Azerbaijani airfields and enter Iranian airspace. Their relationship, recently elevated by the opening of an Azerbaijani embassy in Tel Aviv (notably the first Shiite-majority country to do so), continues to sour relations between Tehran and Baku, leaving some to speculate whether these tensions may lead to all-out war.
Overall, the creation of the "Zangezur Corridor", together with Aliyev's visions for a "Greater Azerbaijan" and a potentially increased Israeli presence in the lands north of the Araks, present a major security threat to Tehran. Indeed, for any Iranian leader, such threatening developments along its northern frontier – and, in particular, in Armenia's Syunik region – will be seen as a major red line. However, developments elsewhere in Armenia (and Nagorno-Karabakh) are less likely to draw as significant an Iranian response.
As Armenia's southern neighbor and closest ally in the Caucasus, it is crucial for Yerevan to further foster warm relations with Iran. While the Pashinyan government prides itself on being democratic (not without faults) and focusing its energy towards better relations with Europe, Yerevan has shown itself well aware of the strategic importance of friendly relations with Tehran.
Currently, as a result of the disruption in trade linkages from the war in Ukraine, Azerbaijan's relevance for both Russia and Iran has significantly increased due to its strategic importance within the International North-South Transport Corridor, which links Russia to India and beyond. As a result of this current dynamic, the policy of strategic patience by both Tehran and Moscow toward Baku has irked some in Yerevan. However, this policy must be understood within the broader context and not be solely viewed through Armenia's own perspective and immediate needs. 
Armenia is undeniably in the most challenging period of its post-Soviet history. Fyodor Lukyanov, a Russian foreign policy analyst, recently stated that Armenia is facing a question of "national-state survival". Therefore, it is especially crucial for Yerevan to intensify its diplomatic activity to bolster its security, with Iran being an especially important pillar in this regard.  
New Realities
More recently, Azerbaijan and Iran have been increasing their rhetoric and actions against each other. On January 29, following an attack on the Azerbaijani embassy in Tehran, Baku shuttered its diplomatic operations in the Iranian capital. Significantly, however, consular activities remain ongoing in Tabriz, the unofficial "capital" of Iranian Azerbaijan. Unsurprisingly, Tehran continues to accuse Baku of fomenting domestic unrest and separatism in its northern territories through the "Southern Azerbaijan" movement. 
In October 2021, one year after the 2020 Artsakh War, Iran began military drills near its northern border in a show of strength towards Baku. The following year, in October 2022, another round of Iranian drills were conducted amidst a backdrop of Azerbaijani revanchist rhetoric against Armenia's Syunik region, which most Azerbaijani elites, including President Aliyev, have officially dubbed "Western Azerbaijan." Following the drills in late 2022, Iran opened a consulate general in the southern Armenian city of Kapan with the Iranian foreign minister, Hossein Amirabdollahian, inaugurating the mission. "Iran considers Armenia's security to be the security of its own and the region," the foreign minister said as a clear sign of Tehran's perceived interests in the Caucasus region, and the Syunik region more specifically.
Following Azerbaijan's near-total blockade of the Lachin Corridor since last December, Baku has faced calls from Brussels and Washington to open the road for commercial traffic, with the International Criminal Court ruling in favor of opening the route as well. However, with Azerbaijan's increased importance as an energy supplier for the West amid the ongoing Russia-Ukraine war, Baku has little incentive to change its policies. Its recent installation of a checkpoint at the Hakari bridge along the route connecting Armenia with the Republic of Artsakh has underscored that it remains unfazed by any diplomatic calls to change course. Meanwhile, as the dangers facing the Artsakh Armenians have become more acute, Tehran remains ever mindful of Baku's brazen bellicosity. 
In fact, Azerbaijan has tried to use the enmity of the West towards Iran as a point of leverage. Baku has sought to highlight Yerevan's relationship with Tehran through accusations about the use of Iranian-made weapons by the Armenian side in an attempt to portray Armenia as engaged in military cooperation with what Washington has long described as a "rogue state." This tactic was visible in the Tegh incident in April, where Baku claimed the Armenian Armed Forces utilized Iranian-made drones, a claim the Armenian Ministry of Defense denied. 
While Iran is pursuing a policy of strategic patience vis-à-vis Azerbaijan, it does have red lines that, if crossed, would likely produce a swift reaction. Tehran will never accept any Azerbaijani military or political control of southern Armenia. For now, however, Iran is cautious to avoid any open confrontations which could further disrupt its domestic stability. Instead, it has opted for a tough but quiet diplomatic approach. Nevertheless, as it has periodically reminded Baku, its red lines are non-negotiable, and the patience of the Persian lion is not infinite.
EVN Security Report: April 2023 
Frozen Conflict Persistence and Strategic Negligence

Russia's refusal to either enforce or impartially implement the terms of the November 9 tripartite statement that ended the 2020 Artsakh War has generated a growing cleavage between Armenia and Russia, revealing Moscow's preference for frozen conflict persistence.
Read more