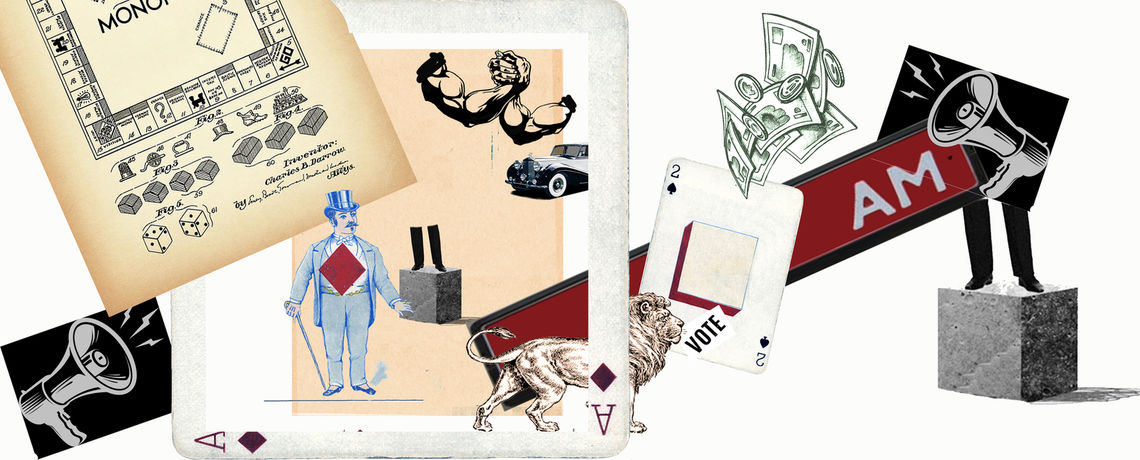 No one in Armenia has any illusions about who Gagik Tsarukyan is. The reigning oligarch of the previous two regimes and one of the wealthiest individuals in the country, Tsarukyan is primarily known for having accumulated his massive wealth through nepotism, illegal-enrichment and corruption. His active support and participation in the oppressive and undemocratic system that ruled Armenia during the last two decades is not simply an open secret, it's considered common knowledge. To shield his immense financial empire from potential legal liability, Tsarukyan formed his own political party, Prosperous Armenia Party (PAP) in 2004, constructing a political safeguard to protect his interests. While this model, to a large extent, served Tsarukyan's objectives in undemocratic Armenia, that is no longer the case in today's democratizing Armenia. Tsarukyan's past has finally caught up with him, and Lady Justice, holding her scales, is calling for accountability.
Following a set of broad investigations by the National Services (NSS) that have been ongoing for several months, the criminal charges that are being filed against Tsarukyan are three-fold: 1) under Article 188 of the Criminal Code, Tsarukyan is accused of licensing infractions and engaging in illegal commercial activities conducted through two of his gambling firms to the tune of $61 million; 2) under Article 184, he is charged with deceptive practices pertaining to land allocation that resulted in monetary damages to the tune of over $800,000; and 3) documentation has been procured demonstrating Tsarukyan and his party engaging in voter fraud by orchestrating a broad-ranging vote-buying scheme for the 2017 Parliamentary elections.
On June 15, the Prosecutor General's Office submitted two petitions to Parliament, requesting permission to institute criminal charges as well as a Parliamentary vote to remove Tsarukyan's immunity from criminal liability. The Speaker of Parliament, Ararat Mirzoyan, confirmed the formal and procedural request. Subsequently, Lilit Makunts, head of the My Step faction, which holds a supermajority in Parliament, confirmed that Parliament will vote on the requests of the Prosecutor General. As this information is being digested by the public, it is imperative to note that the presumption of innocence is inherent in Armenian law and the pending criminal charges should not be immediately qualified as an indictment of guilt.
That being said, to the average Armenian, these indictments are not surprising, for as noted, it is fairly common knowledge within Armenian society that oligarchs became oligarchs through illegal and extralegal means. That Tsarukyan embodies the epitome of the oligarchic standard stands irrefutable. Yet the strategic approach undertaken by Tsarukyan and his party to refute these developments are mostly reminiscent of amateur politicking. In a desperate attempt to control the narrative, PAP is crying wolf, claiming that the charges are politically motivated attempts to silence and persecute Tsarukyan's critical voice. To put it more succinctly, PAP is seeking to ignore and deny the merits of the case (before having seen any of the evidence) by moving the discourse from the legal to the political field. By attempting to politicize the Government's charges, they are seeking to ignore the evidence and construct a narrative where Tsarukyan is being set-up and framed by the Government in an act of political persecution. This narrative, of course, defies logic.
The PAP stipulates that Tsarukyan's recent harsh criticism of the Government, and his demand for the resignation of Prime Minister Pashinyan, is what's driving these "trumped-up" charges. This argument, however, makes no chronological sense. Tsarukyan unleashed his critique of the Government approximately three weeks before the revelation of the charges against him. The investigations, however, had been taking place months prior to such developments. In this context, the "political reprisal" narrative simply lacks substance. At the same time, it appears that Tsarukyan, anticipating and knowing that the investigations against him were bearing fruit, sought to preempt developments by precisely constructing this "political reprisal" narrative.
As the subject of the ongoing investigations, Tsarukyan was fully aware that the magnitude of evidence compiled against him will lead to charges. Knowing that the evidence against him will very likely be insurmountable, he pivoted to a strategy of politicizing the investigation. Thus, he proceeded to aggressively attack the Government preemptively, so that when the charges against him are revealed, he can claim political retribution and persecution. Tsarukyan is relying on the old adage: the best defense is a strong offense. In his attempt to utilize what's known as the strategic offensive principle of war, he has determined that his only defense is to politicize the charges and attack the Government. Unsurprisingly, we have seen the same stratagem utilized by the likes of Mikayel Minasyan, Gurgen Khachaturyan, Ruben Hayrapetyan, and basically all oligarchs and culprits from the previous regimes. Knowing very well that the investigations against them were going to result in charges, these individuals began attacking the government, so that when the charges were actually filed, they could claim political reprisal and persecution. That Tsarukyan's strategy is out of this same oligarchic playbook does not come as a surprise.
And what has been the response of PAP parliamentarians? A comical attempt at guerrilla theater.
When hundreds of thousands of Armenians, from all walks of life, conquered the streets of Yerevan in defiance of an oppressive government, not a single member from PAP was to be found among the people. When the youth of Armenia, facing uncertainty and fear, achieved a peaceful revolution that shocked and delighted the world, not a single member from PAP was to be found among them. When the Armenian world rose against injustice and tyranny and made the Velvet Revolution a reality, not a single member of the PAP was to be found on the streets with the people. Yet, when Gagik Tsarukyan, oligarch extraordinaire, was simply called in for questioning by investigators, PAP parliamentarians, knowing very well what the outcome would be, strategically positioned themselves on pavements and sidewalks, attempting to emulate the noble civil disobedience of the Velvet Revolution protesters. The irony, indeed, is quite thick; a thickness that has morphed itself into unabashed hypocrisy and mockery. But of course, no one is claiming they do not have the right to do this. In New Armenia, they have every right to protest and to be hypocritical; in fact, they even have every right to embarrass themselves in the eyes of the Armenian people. At the same time, one cannot deny how insulting this is for Armenian society, for the behavior of PAP reeks of self-righteous entitlement: How dare the Armenian Government have the audacity to investigate Gagik Tsarukyan?
Rise to Political Affluence
A simple village boy from an entrepreneurial family, Tsarukyan's youth is not well-documented, leaving large gaps during the years of his young adulthood. Incessant rumors through the years have attempted to fill these gaps, with allegations of Tsarukyan having been a beat cop in his early twenties who ended up serving a prolonged period in prison for sexual assault.[1] By the late-1990s Tsarukyan had established himself as a prominent businessman in the city of Abovyan, and he extended his business interests by utilizing his friendship with Valery Kocharyan to position himself in the patronal system of Valery's brother, President Robert Kocharyan. Tsarukyan's symbiotic relationship with President Kocharyan would elevate him to Robber Baron status, as his Multi Group conglomerate either monopolized or extended its portfolio into almost every sector of the Armenian economy. Tsarukyan primarily achieved such staggering growth due to the Kocharyan Administration's informal recognition of "protected monopolies." The system of corruption, embezzlement and nepotism catapulted Tsarukyan into one of Armenia's wealthiest oligarchs.
In 2004, Tsarukyan formed his own political party, PAP, which transitioned him from businessman to active politician. Exceedingly loyal to President Kocharyan, the PAP became Tsarukyan's platform to secure his political stature within the political system. As a political heavyweight, Tsarukyan displayed the same autocratic tendencies commensurate with Kocharyan's non-democratic regime, ranging from voter fraud to persecution of dissidents to threatening and intimidating journalists. On the political front, Tsarukyan's PAP remained a junior partner of the regime elite, garnering 15.1% of the vote in the 2007 parliamentary elections and subsequently supporting the Administration of Serzh Sargsyan, whose controversial election in 2008 destabilized Armenia. Tsarukyan's alignment and subservience to the Sargsyan Administration continued with the 2012 parliamentary elections, as PAP secured 30.1% of the vote and formed a ruling coalition with Sargsyan's Republican Party.
Humiliation and Survival
By 2015, President Sargsyan was a lame-duck in his last term, and without an heir-apparent, Tsarukyan capitalized on this perceived uncertainty and began positioning himself for the 2018 presidential elections. The Sargsyan Administration, however, had different plans, as they sought to transition Armenia into a parliamentary system by pushing through a referendum in December 2015. A serious rift developed between Tsarukyan and Sargsyan, as Tsarukyan threw down the "gauntlet" and opposed the proposed referendum. Sargsyan, deeming Tsarukyan's defection as an act of betrayal, unleashed the entire security apparatus against him. Tsarukyan's businesses were immediately audited, close associates arrested, and Tsarukyan's overall empire placed under severe strain. This was followed by further public humiliation of Tsarukyan, as the political elite joined in publicly insulting and mocking Tsarukyan, while his 1979 conviction for rape resurfaced as topic of political blackmail.
The outcome was not merely Tsarukyan's neutering as a politician, but his banishment from the political field. In an act of capitulation, not only did Tsarukyan back down from his oppositional position, but he completely retired from politics by resigning as leader of PAP. The trade-off was apparent: Tsarukyan will leave the political field, and in return, will be allowed to keep his ill-gotten empire. With tail between legs, Tsarukyan conformed and assumed a posture of subservience: he made amends with Sargsyan, but on Sargsyan's terms.
Opportunism and Decline
Upon Armenia's "successful" passage of the 2015 referendum and pending transition to a parliamentary system in 2018, President Sargsyan allowed leeway for Tsarukyan to return to politics. Thus, in the 2017 parliamentary elections, PAP and two minor parties formed the Tsarukyan Alliance, winning 27.35% of the vote. As the country transitioned to a parliamentary system in 2018, Tsarukyan's party returned to its traditional position of junior partner to Sargsyan's Republican Party. Upon Sargsyan's acceptance of the Prime Ministership, mass protests broke out throughout Armenia, which would culminate in the Velvet Revolution. As protests intensified in mid-April and proceeded unabated for days on end, Tsarukyan continued to side with the Sargsyan Administration: PAP's position remained pro-Government and anti-Velvet Revolution. It was not until after Serzh Sargsyan's resignation that Tsarukyan, in an act of calculated opportunism, switched sides and joined the movement led by Nikol Pashinyan.
Tsarukyan's posture as being pro-revolution was clearly viewed with suspicion, and this suspicion was confirmed when on October 2, 2018, Tsarukyan again switched sides and joined the Republican Party and the Armenian Revolutionary Federation (ARF) in voting for the "counterrevolutionary bill" that would curtail snap parliamentary elections. The endeavor clearly failed, but Tsarukyan had revealed his true colors to Armenian society. This would be the beginning of his political decline.
In the 2018 snap parliamentary elections, PAP performed abysmally, securing only 8.26% of the vote. The immense decrease in PAP's presence in Parliament was a clear signal of Tsarukyan's political decay, and as the Pashinyan Government proceeded with its anti-corruption drive, Tsarukyan's position became more precarious over time. As Armenia has continued to democratize, Tsarukyan has lost his political footing. And as Armenian society demands justice and accountability…Tsarukyan has simply run out of time.
What Now?
Forever struggling to create a cult of personality, Tsarukyan has manufactured contradictory images of himself: corrupt oligarch, benevolent philanthropist, populist politician, and even high-class gangster (best displayed during a 2012 campaign when he carried a gold-coated pistol in his belt while greeting constituents). An awkward character at best, Tsarukyan is a comical mixture of Pablo Escobar and Belarusian President Alexander Lukashenko, a confused populist who has always viewed himself above the law. With a penchant for speaking in third person, he is a caricature of his own caricature. But most importantly, he is a remnant of the previous system, a relic reminiscent of everything that was wrong with that system, and regardless of how these criminal indictments may play out,[2] perhaps he can come to the realization that politics was never his true calling. The era of oligarchs is over, and Tsarukyan must make his peace with that. Armenia is no longer a country for corrupt old men.
———————————-
 1- There exists sufficient documentation and evidence that support such claims, with subsequent developments under the Kocharyan Administration where Tsarukyan's past convictions were overturned and expunged. See  http://www.panarmenian.net/rus/news/126987/
1- While it is perhaps premature to speculate at this stage, however, considering the pattern of prosecutorial conduct and the Government's policies on economic and political crimes, the likelihood of Tsarukyan serving time, assuming a conviction, remains limited. Two of the charges are economic, and Government policy has dictated monetary and financial punitive action as opposed to imprisonment for such crimes. In this context, it is highly likely that Tsarukyan will pay an exuberant fine for his economic crimes and not face prison time. The charges of vote-buying, however, qualify as political crimes and it will be quite interesting to see if this will qualify for a plea-bargain.
Transitional Justice is a special form of justice, applied temporarily in countries where there have been massive abuses of human rights, usurpation of power or genocide. It can also applied in countries like Armenia, where important political and social transition has taken place, where at the same time, there needs to be a break with the past.

Armenia's transition in 1991 brought about a state with a blatant disregard for democracy. The current government should realize the importance of moving forward with a more systematic, effective and coordinated transitional justice platform.
Read more

Transitional justice is a form of exceptional justice, since it is introduced for a specific period of time to deal with exceptional circumstances. This primer is based on Dr. Nerses Kopalyan's White Paper, Transitional Justice Agenda for the Republic of Armenia and is a summary of the key points of transitional justice.
Read more