I returned to Armenia as a U.S. Diplomat in 2014. But had I ever left?
The thing is, I was born in Yerevan, about ten kilometers from where the U.S. Embassy currently stands. After settling in the United States permanently in 1991, I came back to Armenia periodically to visit relatives. Then I met my wife, Astghik, and we were married in Yerevan; and we made a few more short trips back as a family with our children.
I began my career as a U.S. Diplomat in 2007 with postings in Tel Aviv and Moscow, then as a Special Assistant to Secretaries of State Hillary Clinton and John Kerry. Subsequently, when the possibility to serve as Deputy Chief of the Political/Economic Section at the U.S. Embassy in Yerevan presented itself, we thought it was a unique opportunity to return to Yerevan and support the effort of building ever-stronger ties between the United States and Armenia by serving as personal conduits in this process.
My posting in Yerevan has challenged me in a very personal way. As an Armenian-American, on most days I have had to navigate my several personas – the Ruben born in Soviet Armenia, the one raised in the U.S., the American diplomat, or the Diaspora Armenian.
Because of my hyphenated identity, I have felt a particular sense of responsibility to understand the political, social, and security-related events, trends, and realities in Armenia and the South Caucasus as fully as possible.  I have sought to present my analysis to the leadership at the Embassy in Yerevan and the Department of State and White House in Washington, so that those formulating U.S. foreign policy towards Armenia and the region during these past three years could do so with as nuanced and complete a picture as possible. I have tried to unpack Armenia's complex domestic political environment and key developments from the Constitutional Referendum in December 2015 to the Parliamentary Election in April 2017, the nuances of the Nagorno-Karabakh conflict as viewed from the Armenian perspective, and Armenia's relations with its immediate neighbors and regional partners – Iran, Turkey, Russia, and China.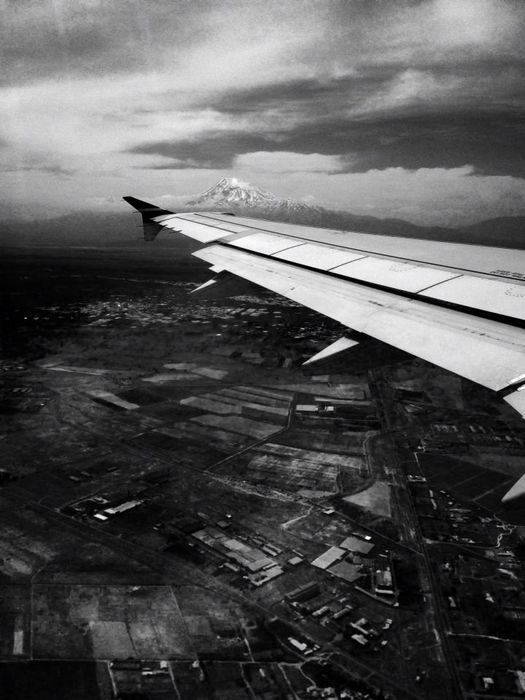 Through it all, I have never felt as though my various identities were ever in conflict, because it was fundamentally clear to me that by furthering U.S. interests in Armenia, I was also supporting the economic, political, and democratic development of Armenia itself.
At the same time, with particular pride in my "American story," I have looked for every opportunity to engage with the Armenian people – youth in particular – to relate my personal experience of an inclusive and welcoming United States. Whether through participation in televised programming and radio shows or guest lectures at universities and American Corners throughout Armenia, my objective has been to explain U.S. foreign policy to an Armenian audience in a manner and a language that would connect with the Armenian experience and perspective.
In many ways, our time in Armenia was a homecoming, tinged with nostalgia and memory.
I never truly saw Armenia with a fresh set of eyes like the rest of my American colleagues. Instead, when I looked out at the majestic, unfettered view of Mt. Ararat from the Embassy's grounds, my eyes really saw the painting of Sis and Masis hanging on the dining room wall of my childhood home, with its muted colors and crooked frame. When I sipped ArmAs' wine paired with local cheese and dried fruits, my nostrils really took in the aromas and smells of my grandmother's kitchen, where she ruled with an iron fist and always had an extra place around the table. When I ran my fingers across an exquisite Megerian carpet, I was really touching the rug that my mother had received as dowry on her wedding day.  And when we baptized our son at Etjmiadzin Cathedral, I was instantly transported to my own clandestine baptism ceremony over 25 years earlier in the bowels of our home, hidden away from the prying eyes of Soviet atheism.
We'll leave Yerevan after three years with a new set of memories, experiences, and friendships that we wouldn't exchange for the world. And we'll take these with us to new parts of the world, where we'll tell of the enduring friendship between the Armenian and American people, of the creativity of a nation still re-defining itself after all these centuries, and of the resilience of a people who are determined to survive and thrive despite all odds.
I carry my hyphenated identity as a badge of honor, and am proud to be an Armenian-American Diplomat.
Մնաս բարո՛վ, Հայաստա՜ն: