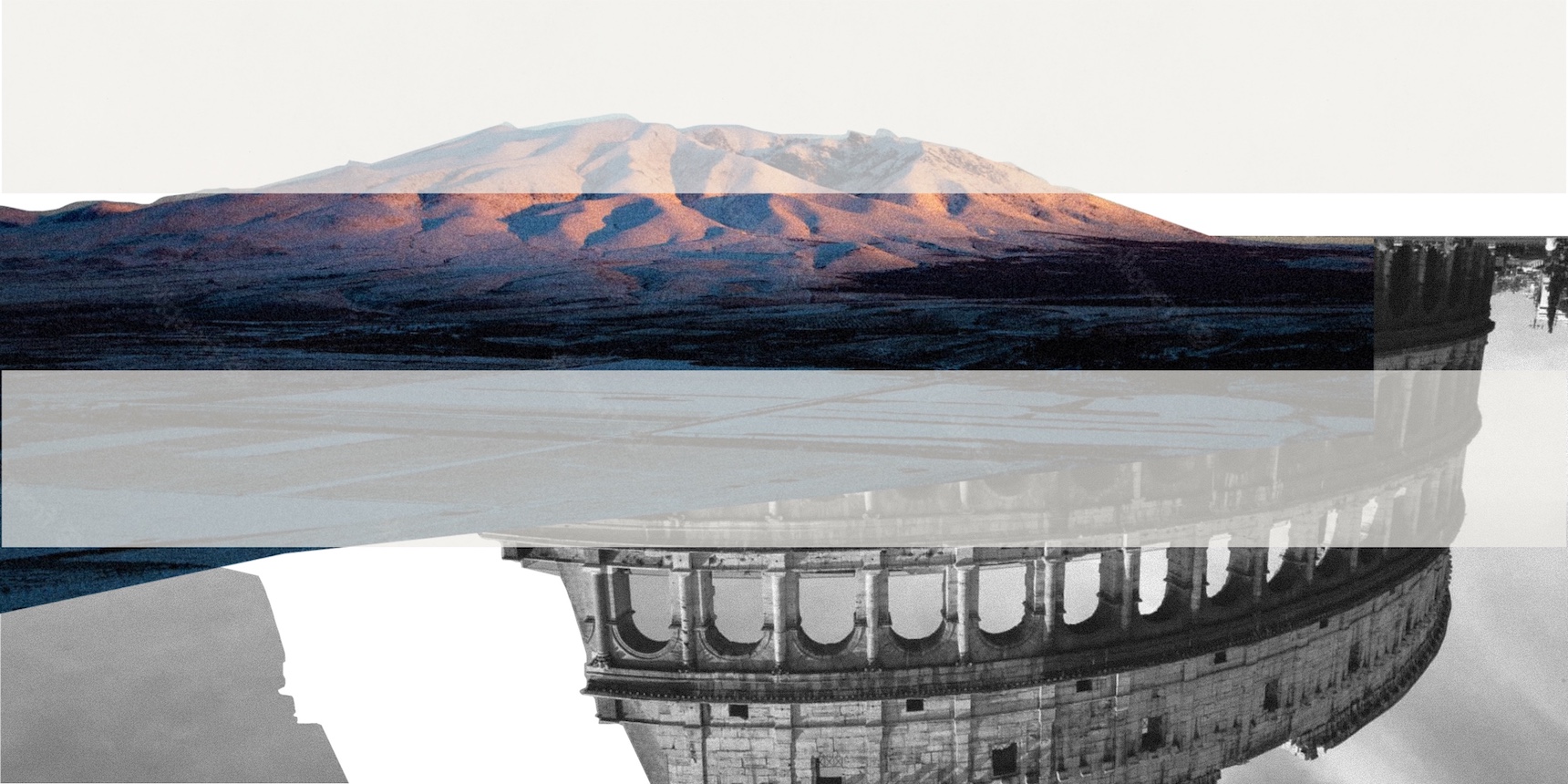 A Land of Emigration
Suffering from poverty, a high mortality rate, a high birth rate, and a weak industrial fabric in the 19th century, Italian historians describe the period from 1861 to 1915 as that of the "Great Emigration". Between 1876 and 1900, there were more than 220,000 Italian emigres annually. The average migration rate — at 8% in 1894 — rose to 10% in 1900 before peaking at 25% (or 2.5% of the total population) in 1913 with nearly 875,000 departures.[1] Between 1861 and 1990, an estimated 28.7 million Italian citizens emigrated; 60% of them emigrated between 1861 and 1920.[2] 
From the end of the 1880s, Italy experienced what historian G. Luzzatto called "the darkest years of the Italian economy." These troubles were caused by three major events: a commercial rupture with France, an agricultural crisis and a real estate and banking crisis. Many Italian emigres returned to their country, but a significant part of them remained in the New World, and in particular the United States, Argentina, Brazil, as well as Western Europe. As of January 1, 2021, the total number of ethnic Italians registered in the Register of Italians residing abroad/Anagrafe Italiani residenti all'estero (A.I.R.E.) comprised 5,652,080 people, compared to the more than 59.2 million Italians residing in Italy. In 2020, Italy lost around 384,000 inhabitants, of which 109,528 were Italian citizens, and the presence of Italians abroad increased by 3.9% compared to the previous year.
The largest number of Italian emigres went to Europe (78.7%). A total of 180 destinations were chosen. Of the total sum of emigres, 884,187 people or 15.6% of the total went to Argentina; 801,082 or 14.2% to Germany, 639,308 or 11.3% to Switzerland; 500,000 or 8.9% to Brazil, 444,000 or 7.9% to France, 412,000 or 7.3% to the United Kingdom, and 290,000 or 5.1% to the United States. According to a 2021 study by the Fondazione Migrantes, one third of Italians abroad are between 18 and 34 years old — constituting a significant brain drain.
Mass Migration as a Political Issue
For the authorities of the newly independent state, the question of emigration quickly became a topic of debate between those who wanted to turn Italian presence abroad into an asset for the country and a much smaller group of people who opposed emigration. Mass emigration was perceived by a majority of Italians as an instrument for commercial and colonial expansion in service of nascent Italian nationalism as well as expansionism for its demographic boom. Italian expatriates were seen as bridgeheads for new commercial ventures, instruments of Italian economic and foreign policy, and the foundations of future Italian colonies.
The process of instrumentalizing these expatriates was concretized by the 1901 Law on Emigration.  For a very long time, the Italian legislation of 1865 — like Armenian legislation prior to 2005 — prohibited dual nationality. Obtaining a new nationality implied the automatic loss of Italian nationality. This policy was to ensure direct state control over remittances sent by emigrants and to provide the Italian economy with much needed financial resources. This allowed for easier acquisition of foreign nationality, provided that expatriates do not loosen their sentimental and cultural ties with Italy, in exchange for a simplified procedure for recovering Italian nationality. Freeing expatriates to take up an additional citizenship, consequently permitting them the opportunity to vote in their country of residence allowed for the creation of a future lobby. 
To maximize emigres' economic and political capacity and to maintain direct control over them and their remittances, a central body, the Commissariato generale dell' emigrazione (CGE) was established within the Ministry of Foreign Affairs. It had a single objective: to regulate and manage emigration, to manage outflows, to ensure the protection of Italian citizens abroad, and to implement reforms to increase migrants' human capital.
In 1912, a law on nationality was drafted and approved, which aimed to affirm the existence of a cultural, moral and sentimental bond that distance and time could never break. It therefore proposed to encourage expatriates to acquire a foreign nationality by guaranteeing them an almost automatic procedure for recovering their lost Italian nationality.  This law reaffirmed the preponderance of jus sanguinis (blood law) in Italian nationality law.
Developing Nationalism Through Emigration
As the Fascist movement rose to power in 1922, the practice of mobilizing emigrants for Italian interests was accelerated. Benito Mussolini emphasized that emigrants were an integral part of Italian foreign policy. In 1923 he refined this idea in a speech, calling Italian expansion "a matter of life and death for the Italian race." Emigres, however, only really embraced this program when the political interests of Italy coincided with their own in their host country. The presence of large Italian immigrant communities in France and the United States in the 1930s served as a vector of influence for Rome. Advancing Italian interests in their host countries rarely meant going against their host countries' governments. There were very few cases of treason or collaboration, as was the case for elements of the Sicilian mafia opposed to Mussolini's dictatorship and who, established in the United States, helped the Americans to install their authority during the Allied invasion of Sicily in 1943. The 1992 law on nationality attests to a continuity of Italian policy and attitudes towards Italian expatriates and their descendants. The law simplified access to nationality for descendants of expatriates who had lost their legal status as Italian citizens.
In accordance with jus sanguinis, it is now sufficient for an applicant for Italian nationality to prove that their ancestor has never renounced their nationality. There are about 60 million Italians of Italian origin who can claim Italian citizenship, including ten million in Brazil alone. Between 1998 and 2007, around 786,000 people took advantage of this opportunity and were granted citizenship. Most new passports were issued in Argentina and Brazil, but also in Spain, after the economic crises that affected these countries. These applicants only need to prove they have tangible links with the homeland of their ancestors to prove a direct ancestry; it is also likely that a large number of them take advantage of this opportunity to obtain a European passport and thus benefit from greater freedom of movement in the European and American labor market. Italian politicians began a decade ago to publicly express displeasure about the motives of so many people of Italian origin to regain their citizenship. 
Pioneering Political Representation in Europe
The long-standing conception of the Italian state's policy towards expatriates makes it a unique case in the literature on diasporas. Researcher Rainer Bauböck has shown that in nationality law and emigration[3] Italy seems to be an exception among countries of the European Union. Bauböck highlights three main objectives of the law: improving human capital, remittances and lobbying host country governments.  These three partially contradicting objectives reflect broader ideological conceptions of what emigration is. The peculiarity of the Italian example lies in the fact that, in some respects, legislators seemed to want to pursue all three objectives at the same time.
An unexpected side effect is that descendants of Italian emigrants have been applying for citizenship, allowing them to attend public universities, to have the right to free health care, to benefit from work opportunities in Europe and the United States and to vote.
An amendment to Constitutional Law N. 1 of January 17, 2000, created a "foreign" constituency in the Chamber of Deputies and the Senate. Constitutional law N. 1 of January 23, 2001, established the number of parliamentarians representing Italians living abroad: 12 deputies and six senators. Committees of Italians Abroad — a consultative body representing Italian citizens living abroad — were created at consulates by Law N. 205 of May 8, 1985. Twelve of the 630 seats in the Chamber of Deputies have been allocated to the "foreign" constituency. In the Senate, six of the 315 seats have been granted to it. Expatriates exercise their right to vote in legislative elections by mail, unless they explicitly opt to vote in Italy, in the constituency where they are registered. Committees of Italians Abroad are set up in consular districts where at least 3,000 Italians reside and serve expatriates. Their mission is to promote, in collaboration with the consular authority and with the organizations and associations of Italians in the district, social and cultural life, social and educational assistance, professional training, sports and leisure activities.
The General Council of Italians Abroad
The law defines the General Council for Italians Abroad (CGIE) as the representative body of the Italian community abroad, which facilitates living conditions, strengthens ties with Italy, guarantees the rights of Italian citizens abroad, works to maintain its cultural and linguistic identity, and promotes integration in the host country.  The missions of the CGIE are specified in article 2 of the law:
– to examine the problems of the expatriate community, in particular those concerning living and working conditions, educational and professional training, reintegration into working life, repatriation; 
– to formulate opinions, at the request of the Government or the Presidents of the two Houses of Parliament, and, on its own initiative, to submit proposals and recommendations concerning the Italian community abroad; 
– to promote studies on subjects of interest to the Italian community; 
– to accompany and promote the process of integration of the Italian community into the structures of the host country, and to enhance the national identity of the Italian community abroad; 
– to draw up an annual report presented by the government to Parliament, evaluating the achievements of the past year and providing guidelines for the next three years; 
– to contribute to the elaboration of economic and social legislation related to emigration. 
In addition, Article 3 provides that the CGIE must issue opinions on the government's proposals concerning
– the State budget for the Italian community abroad 
– the multi-year programs for the financing of educational policy, professional training and social security 
– the criteria for awarding grants to national associations, educational and professional training organizations and information bodies that support the Italian expatriate community;
– information and radio and television programs for the Italian community abroad; 
– the reform of consular, educational and social services. 
National and local governments must provide the CGIE with the information it requests on matters within its competence. 
Chaired by the Minister of Foreign Affairs, the General Council of Italians Abroad has 94 members for a five-year term: 65 elected and 29 appointed by the government.
Mixed Results
Since Italians abroad vote by email, the Italian authorities cannot control voting procedures. Thus, in some states where the public and political sphere suffers from high levels of corruption, there is a risk of clientelist practices, as it can be easy for a candidate with significant ties to expatriate associations in his or her constituency to direct and control ballots.  
Italy must reform its nationality and emigration policies if it is to optimize its relationship with its diaspora. Currently, it is more likely to suffer a boomerang effect without benefiting from its assets. However, it would need the investments of expatriates to modernize its economy and keep young talent in the country.  
Footnotes:
[1]
Monticelli, Giuseppe Lucrezio,
Italian Emigration: Basic Characteristics and Trends with Special Reference to the Last Twenty Years.
International Migration Review 1 (3, Special issue, The Italian Experience in Emigration): pp 10-24. (1967)

[2] Michèle Merger,
Un siècle d'histoire industrielle en Italie, Industrialisation et sociétés 1880-1970
, Sedes, (1998)

[3]
Bauböck, Rainer.
Towards a Political Theory of Migrant Transnationalism.
The International Migration Review 37, no. 3 (2003): 700–723. http://www.jstor.org/stable/30037754.