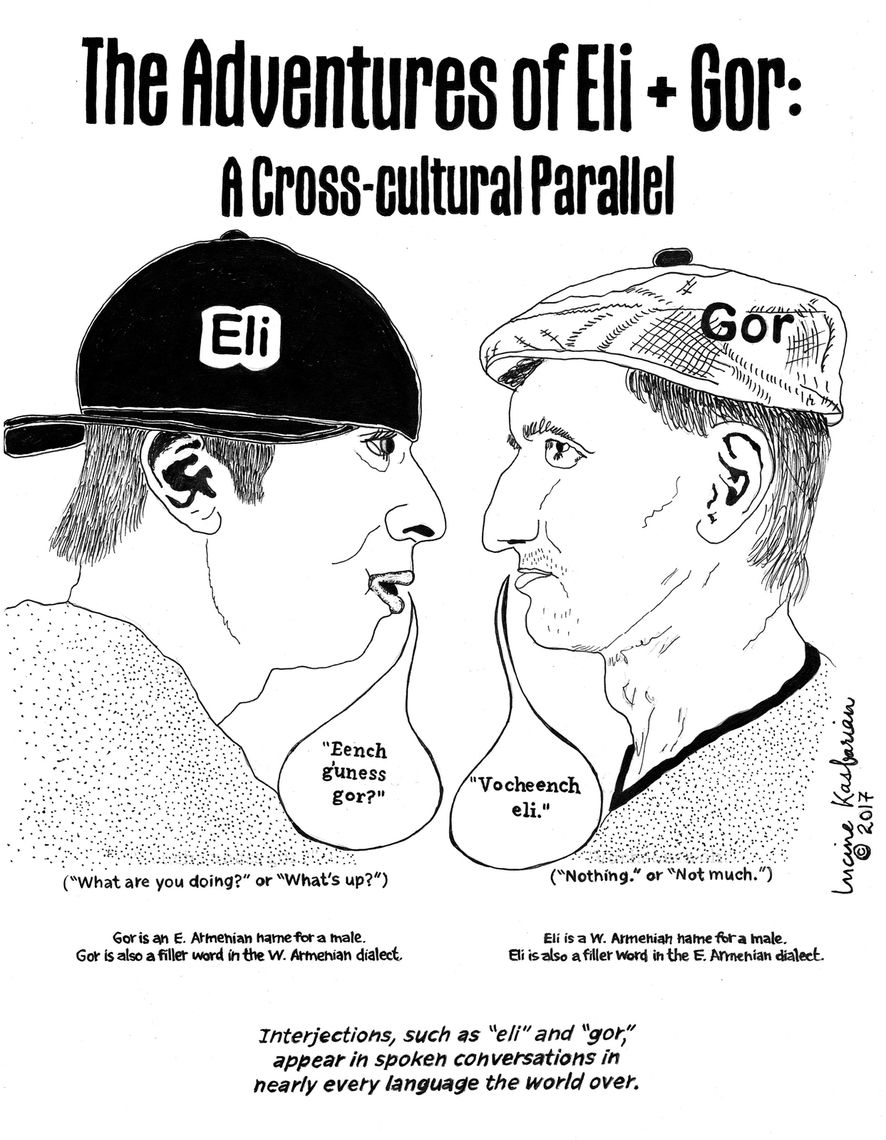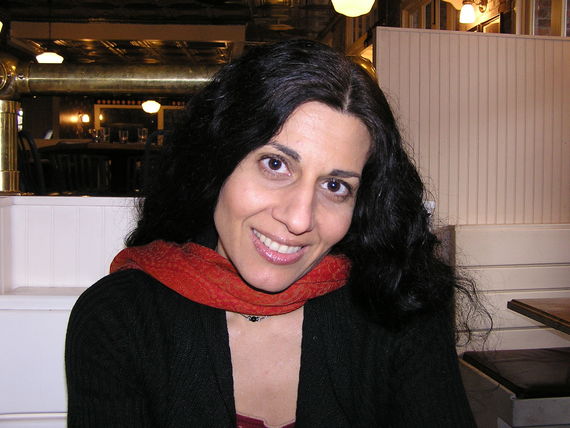 Journalist, activist and cartoonist Lucine Kasbarian's political cartoon "Eli and Gor, A Cross-cultural Parallel" is a reflection of her desire to make incisive and humorous commentaries about the Armenian condition to those who do not necessarily read the news.
Kasbarian's cartoons were part of a multi-exhibition series in 2015 called "Kiss the Ground."
The six-part exhibition series examined and celebrated contemporary Armenian art, 100 years after the 1915 Armenian Genocide. The exhibition featured 22 political cartoons from Kasbarian's Perspectives from Exile, a 110-page illustrated volume.
Fourteen other Armenian-Americans participated in the "Kiss the Ground" exhibition, which explored memory, loss and culture, and was held at the Cambridge School of Weston, Massachusetts.
Perspectives from Exile examines Lucine's political cartoons which chronicles the intergovernmental relationship between Armenia, Turkey and the United States of America, the history of the Armenian Genocide, and the persistent denial of those crimes against humanity of over one hundred years ago.
At the Hamazkayin-New York's 50th Anniversary, Archbishop Anoushavan Tanielian remarked that Lucine is the modern-day Saroukhan, who was an Armenian-Egyptian cartoonist considered to be one of the most famous caricaturists in the Arab world.
Todd Bartel, director and curator of the Thompson Gallery wrote: "Kasbarian's political cartoons provide the Kiss the Ground exhibition series with a set of lenses through which to examine both historical and contemporary affairs. Her work magnifies the ongoing unrest between involved nations after what is now over a century of Genocide denial, and brings into clarity the complicated relations between homeland Armenians and Diaspora Armenians—a subject that until recently has not received the attention it deserves."